2013 ARCHIVES
- Clean Harbors Announces Acquisition of Evergreen Oil
- Michigan Takes Action to Protect Car Owners From Bad Oil. Orders City Star/Star Petroleum Motor Oils and ATFs off the Shelves!
- More Prices Increases; Price Increase Summary
- Shell Announces Lubricant Price Increase
- Chevron Recognizes Glockner Oil Company for Strong Lubricant Sales Performance
- GH Berlin - Windward Acquires Industrial and Commercial Lubricants Business of the Sandri Companies
- Valvoline Partners with Badger Lubrication Technologies
- CITGO® Lubricants Receives GE Jenbacher Approval for Pacemaker® GEO LFG LA 40
Forward this e-mail to colleagues and friends so they can join the JobbersWorld Online News mailing list.
It's Free!
The Forward email button is at bottom of this page

JobbersWorld Reaches Out to Over 10,000 Professionals in the Lubricants Business
Click here to learn More or call 732-910-0017
JOBBERSWORLD...MARKET INTELLIGENCE FOR INTELLIGENT MARKETERS...
Eni USA R&M Expanding Presence in North America and in Search of New Distributors in Southern Region of the US
Eni USA R&M subsidiary of Eni S.p.A. (seventh largest integrated multinational oil and gas company headquartered in Italy present in 90 countries) plans to go beyond its historical business area of Quebec, Ontario, eastern Pennsylvania, New Jersey and New York boroughs where it has sold its high quality lubricants since 1987.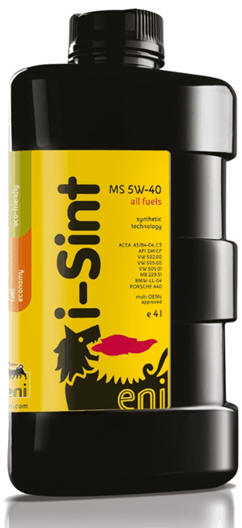 In the last two years, Eni USA R&M changed its business model by selling its products mostly through distributors instead of direct selling to its customers. For this reason Eni USA R&M signed marketing partnership agreements with PPC Lubricants for New Jersey and Eastern Ohio; Polsinello Fuels for the New York state and Southern Connecticut; Simon Giguere for Quebec province and J&R Young for Eastern Pennsylvania.
Eni USA R&M strongly believes that this business model will assure fast growth in the North America market and is actively contacting additional distributors that have the capacity and the professional knowledge to expand their business network. Currently the new target area of expansion is the Southern part of United States and the commercial activities have begun in the search of new distributors in this region.
A spokesperson for Eni USA R&M said its blending facility and technical center located in Cabot, PA will still continue to produce all high quality lubricants that the company markets, being a strategic asset for the growth. Eni USA R&M product lines cover passenger cars, heavy duty, industrial, and marine market sections. Especially eni full synthetic engine oils with OEM specifications (eni i-Sint product line) are said to be worldwide best sellers and strong weapons to penetrate the North American market.
And they add, "Eni USA R&M has the product technology, experience and resources to achieve the challenging target of growth in a very competitive North American market."
Valvoline to Partner With Hendrick Motorsports
ValvolineTM, a leading marketer, distributor and producer of quality branded automotive and industrial products and services, will be reunited with Hendrick Motorsports after finalizing a multi-year sponsorship agreement that will kick off next season.
The Official Lubricants Partner of Hendrick Motorsports beginning in 2014, the Valvoline brand will be featured as a major associate sponsor of the team's full stable of Chevrolet SS race cars through the 2017 NASCAR campaign. The company will utilize Sprint Cup Series drivers Kasey Kahne, Jeff Gordon, Jimmie Johnson and Dale Earnhardt Jr. as spokespeople to promote Valvoline premium motor oil products and services.
In addition, Valvoline will be the preferred oil poured by Hendrick Motorsports' sister company, Hendrick Automotive Group, which operates 87 auto dealerships across the United States. The dealerships also will use Valvoline professional series, a line of fuel system preventive maintenance products that increase fuel economy and drivability, and Valvoline antifreeze. Both product lines contain patented technology that provides exceptional performance.
"The Valvoline team is thrilled to partner with Hendrick Motorsports and continue the long history of winning on the track for both organizations," said Sam Mitchell, president of Ashland Consumer Markets. "Both companies have a strong heritage and similar values with employees driven by hard work, commitment to innovation and passion for cars. This is going to be an exciting and great relationship."
Beginning in 2014, Hendrick Motorsports will use Valvoline products in its Chevrolet R-07 racing engines in the elite Sprint Cup Series. Valvoline was a partner of the team from 1993-95, supplying lubricant technology that contributed to the organization's first Cup championship with Gordon.
"When I was 14 years old, I won my first drag race with Valvoline in the car," said Rick Hendrick, owner of Hendrick Motorsports and chairman of Hendrick Automotive Group. "It's an innovative American brand that has great racing heritage and a winning history with our organization. This is the company that basically invented motor oil, and we're excited about having them as a corporate sponsor and hands-on technology partner."
"Our dealerships are proud to offer a trusted product like Valvoline as our preferred oil. Hendrick Automotive Group stores serviced nearly 2 million vehicles last year, and we know our customers can rely on Valvoline's performance in the same way our racing engineers will."
Source: Hendrick Motorsports
Valvoline will Replace Quaker State Oil at Hendrick Motorsports
Matrix Announces the Successful Sale of Rogers Petroleum, Inc.'s Seventeen Company Operated Convenience Stores
Matrix Capital Markets Group, Inc. ("Matrix") announce the successful sale of Rogers Petroleum, Inc.'s seventeen company operated convenience stores to Lehigh Gas Partners LP and Lehigh Gas - Ohio, LLC. All of Rogers' stores are located in the Tri-Cities region of eastern Tennessee and southwestern Virginia and offer motor fuels in addition to traditional convenience merchandise.

Rogers Petroleum, Inc. is a privately-held family-owned business that was founded in 1980 by Mr. Don Rogers and his wife, Penney. The Company is involved in various businesses including motor fuels distribution, fuels transportation, lubricants, convenience store operations, and other related businesses. Rogers opened its first convenience store in 1990 and subsequently grew the business through its Zoomerz convenience store brand. Many of the Zoomerz stores were acquired from ExxonMobil during the mid-90's.
Matrix provided merger and acquisition advisory services to Rogers, which included valuation advisory, transaction structuring, marketing, and negotiating the definitive asset purchase agreement. Don Rogers, Chairman of Rogers Petroleum, Inc. commented, "We are very appreciative of the work that Matrix provided us. They were able to design and execute on a confidential sale process that resulted in an outcome that exceeded our expectations." The transaction was led and managed by Cedric Fortemps, a Managing Director in Matrix's Energy and Multi-Site Retail Group ("EMR"). Mr. Fortemps commented, "We are honored to have been chosen to advise on the sale of these stores and to help provide the Rogers family with the liquidity and capital they were seeking for retirement planning and reinvestment in their other business operations." Thomas Kelso, Managing Director and Head of Matrix's EMR Group and Stephen Lynch, Associate, also advised on the transaction. Mr. Kelso added, "Having known Don for over twenty-five years, we really enjoyed working with him and Rogers' CEO, Chris Liposky, to help them successfully exit the convenience store business."
Glenroy, Inc. and Lube-Tech Introduce First Stand-up Oil Pouch in U.S. Power Sports Industry
Glenroy, Inc. a converter and printer of flexible packaging, and Lube-Tech, a leading OEM lubricant formulator, have collaborated in developing the first stand-up oil pouch in the U.S. power sports industry. Engineered for Arctic Cat's innovative new C-TEC2 Synthetic engine oil, the stand-up pouch is designed for easy pouring, convenient storage, waste reduction, and superior shelf impact.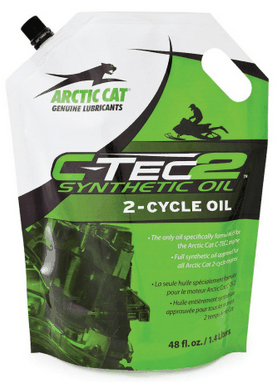 CLICK FOR 360° VIEW
Arctic Cat and Lube-Tech desired a durable package for C-Tec2 Synthetic 2-cycle oil that would provide visibility and convenience for consumers, reinforce the high-performance, environmentally-conscious characteristics of the new engine and oil, and provide high-barrier properties to protect the integrity of the high-performance synthetic oil blend. Lube-Tech developed initial concepts of flexible packaging options, and worked with Glenroy, Inc. to engineer and produce the final stand-up pouch.
The C-TEC2 Synthetic oil pouch brings a new level of convenience to snowmobile oils. The lightweight and durable flexible pouch allows for convenient storage within an Arctic Cat snowmobile, while the pouch's tamper-evident easy-pour spout and ergonomic angled handle facilitate fast and easy pouring of oil into the snowmobile's compact oil reservoir.
The flexible pouch also provides several environmental benefits. As compared to a rigid oil bottle, the flexible pouch:
Requires less energy and generates less CO2 emissions during production.

Results in a higher product-to-package ratio.

Requires fewer trucks for transportation, reducing fossil fuel consumption and CO2 emission.

P

roduces significantly less landfill waste through source reduction.
A final important benefit that the flexible pouch provides is increased surface area to present the product's benefits and attention-grabbing Arctic Cat graphics. Compared to an industry standard 32 oz. F-style quart bottle-which provides a total label area of approximately 29 square inches-the flexible stand-up pouch provides almost 200 square inches of printed surface area, and poises the product to stand out on retail shelves.
Arctic Cat's C-TEC2 Synthetic 2-cycle oil has been formulated specifically for Arctic Cat's groundbreaking C-TEC2 2-cycle engine. This new snowmobile engine is designed to use significantly less oil than any previous Arctic Cat 2-cycle engine-by as much as 50 percent. The unique design and oil delivery system of the engine required the formulation of a new synthetic oil blend with lighter viscosity and ideal cold temperature performance properties not available in other oils.
According to Tom Schaefer, Lubricant Supervisor at Arctic Cat, "With our cutting-edge new engine design and oil formulation, we were thrilled when Lube-Tech suggested developing this innovative packaging for our C-TEC2 oil. We are proud to be at the forefront of the power sports industry with this new packaging. It will make the use of the product easier, while reducing waste. Plus, it gave us significantly more printable surface area to tell the C-TEC2 story and display the eye-catching graphics."
CLASSIFIEDS
Seeking Applicants for a Wholesale Account Manager for GROWMARK Lubricants in Council Bluffs, IA. Responsible for the consistent profitable sales growth of goods and services to wholesale lubricant accounts as well as United Branded sales consistent with corporate guidelines. Normally requires a college degree or equivalent and 5 years of related experience. Apply at: www.growmark.com/ourcareers AA / EEO

Data Analyst - Analysts, Inc. - All US Laboratories
Analysts, Inc. is currently recruiting qualified Data Analysts. This position is responsible for the review and interpretation of laboratory test results for samples submitted from various industries. Component wear rates, lubricant condition and contamination are all considered in the evaluation process from the sample test results.
As the trusted experts in bringing advanced predictive maintenance solutions to a wide range of industries, we work closely with the engineering and maintenance departments of the country's leading producers.
Qualified candidates will:
Familiarize themselves with laboratory test methods and work procedures

Interpret laboratory test results and prepare lubricant condition and machine health reports for a wide base of clients testing multiple mechanical systems

Serve as the first point of contact for customers on technical issues regarding analysis and test reports

Obtain and maintain at least one industry recognized certification
Education or Experience
A minimum of two items are required
Four year degree in engineering, physics or chemistry

Knowledge of rotating or reciprocating machinery

Practical experience in lubrication or plant maintenance

Previous experience as a used oil analysis evaluator or analyst
For more information contact: personnelmanager@analystsinc.com
WHAT'S ON YOUR MIND?
Your needs, your concerns, your outlook. No bias, no fluff and no punches pulled. Whether it's buy backs or brand battles, allocation of co-op ads, operating costs or turf wars, JobbersWorld keeps you on top of the issues that matter to YOU: The Lubricant Marketers!

Let us know what's on your mind. We welcome your comments, concerns, and/or questions.


Contact JobbersWorld either by email at: tom_glenn@jobbersworld.com
or by phone at 732-494-0405 and let us know, WHAT'S ON YOUR MIND?
All contacts are treated
confidentially unless those contacting us choose otherwise.
Written and published by experts, Jobbers World is brought to you by
Petroleum Trends International, Inc.
Copyright ©
2013 Petroleum Trends International, Inc.