Forward this e-mail to colleagues and friends so they can join the JobbersWorld Online News mailing list.
It's Free!
The Forward email button is at bottom of this page

JobbersWorld Reaches Out to Over 10,000 Professionals in the Lubricants Business
Click here to learn More or call 732-910-0017
JOBBERSWORLD...MARKET INTELLIGENCE FOR INTELLIGENT MARKETERS...
Going Up!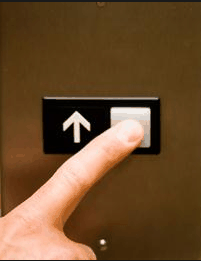 It looks like we are solidly into the first round of lubricant price increases in 2013. Four majors bumped prices up along with a number of independent lubricant manufacturers. Most say the price increases are necessary due to increases in the price of base oils. And in fact, it's true, base oil prices did recently increase.

At the same time, many are wondering what the rest of 2013 will look like. This is because lubricant demand is still soft and significantly more base oil capacity is expected to enter the market when Chevron opens the spigots at its new

25,000 barrels per day API Group II base oil plant in Pascagoula, Miss. later this year. So buckle up, it could be an interesting ride.



The following is a summary of recent lubricant price increases:
ExxonMobil will increase lubricant and grease prices by up to 4%. This increase is said to be effective May 15, 2013.
Amalie announced a price increase on April 2. With the exception of grease, effective Wednesday, May 1, 2013, the price for all oil and automotive chemical products for all Amalie brands, as well as for all private labeled products will increase by $0.24 a gallon. Amalie grease products will increase by $0.03 a pound, effective May 1, 2013. There will be no increase for Amalie's Greased Lightning branded aftermarket chemicals.
Safety-Kleen announced a price increase on its Performance Plus line of finished lube lubricants of $0.25 a gallon, effective April 27.
Old World announced that effective April 15, Old World will increase all bulk and packaged conventional and synthetic blend lubricant prices by 0.20 a gallon. The price of its bulk and full synthetics will remain the same.
BP/Castrol announced a general price increase on March 29, increase up to 4% on all passenger car, commercial and ancillary lubricants, including synthetics. This increase is effective May 6, 2013.
Warren Oil notified its customers on March 27 that it will be increasing the price of all conventional and synthetic blend packaged lubricants by $0.25 a gallon. This increase is effective May 1, 2013 and includes motor oils, ATF, gear oils, hydraulic oils, recreational oils, and gas engine oils. The price of Warren Oil's bulk conventional and synthetic blend lubricants will increase by $0.20 a gallon, effective April 12. The company's grease prices will increase 0.03 a pound effective May 1.
Smitty's Supply Inc. sent letters out to its customers on March 26, 2013 advising about a price increase taking effect April 15, 2013. Conventional and synthetic blend bulk lubricants will increase by $0.20 a gallon. The price of the same products in packages will increase by $0.25 a gallon. There will be no change in the price of its synthetic lubricants. Grease prices will increase by $0.03 a pound.
Advanced Lubrication Specialties (LSC) announced that effective April 29, 2013, all products except full synthetics will increase by $0.20 per gallon.
CAM2 announced price increases on March 22, 2013. Its conventional and synthetic blend lubricants sold in bulk will move up by $0.20 a gallon on April 5. Packaged lubricants will go up by $0.25 a gallon on April 12. There will be no change in the price of its synthetics. The price of its grease will increase by $0.03 a pound.
Petro-Canada advised its marketers in the US that the price of its white oils and process oils will increase by 3% effective April 11. This increase was announced March 13.
As reported in the March 12 issues of JobbersWorld -
Shell Oil Products US (SOPUS) announced a general price increase of up to 4% on its lubricants. This increase was announced on March 11 and is effective April 15, 2013. SOPUS says the increase was in part due to increased costs of raw materials used in the production and delivery of its products.
Chevron's Delo Brand Lubricants Announces March 2013 Inductees to Million Mile Club
Chevron Products Company, a Chevron U.S.A. Inc. division, maker of the Delo® brand of engine oils, lubricants and coolants, today unveiled the eight drivers inducted to the Chevron Delo sponsored Red Eye Radio (formerly Midnight Trucking Radio) Million Mile Club in March 2013.
Established in 1992, the Chevron Delo sponsored program is one of the most prestigious honors in the trucking industry. The Red Eye Radio Million Mile Club honors truck drivers in the U.S. and Canada with one million miles of accident-free driving.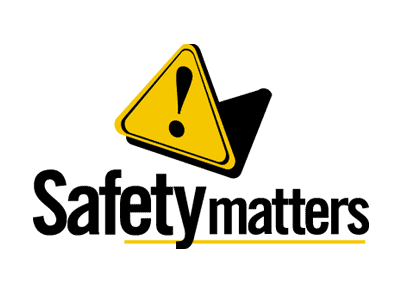 "Chevron is committed to the health and safety of its employees and contractors worldwide - safety is a key part of our company's DNA. With such a strong focus on safety, we eagerly support other safety efforts in the communities and industries where we operate. Sponsoring the Million Mile Club is an example of our ongoing commitment to safety and our desire to recognize and promote accomplishments in this area," commented Jim Gambill, Delo brand manager, North America, Chevron Products Company.
Million Mile Club March 2013 Inductees:
William Coe, Jr., Coe's Overland Express, Lakeland, FL

Don Rodenberger, Versatile Transport, Rock Hill, SC

Dale Weier, DJW Trucking, Columbus, MI

Daniel Fuentes, Pinnacle Freight Lines, North Bergen, NJ

John Rohrich, Fab Unlimited, Mapleton, ND

John Dolfay, Yocum Oil, Forest Lake, MN

Allen Wefel, ADM Trucking, Cedar Rapids, IA

Joe Houseknecht, Panera Bread/Consolidated Frt., Bradenton, FL
Chevron congratulates these drivers for their outstanding accomplishments and commitment to safety.
Editorial Comment from JobbersWorld:
As a New Jersey based publication, JobbersWorld took note that Daniel Fuentes of Pinnacle Freight Lines, North Bergen, NJ made the list. JobbersWorld will look for Daniel on the NJTP, 287 and Route 1. We suspect he will be easy to spot because he will be driving in the right lane, following the speed limit, and maybe even wearing the Million Mile Club Jacket.
CLASSIFIED

Allied Washoe Petroleum is seeking applicants for a full-time Lubricant Sales Representative for our Northern Nevada territory. A minimum of two years lubricant sales experience is required. Responsibilities include establishing new customer accounts as well as maintaining existing customer accounts. Qualified applicants should have excellent communication skills, be able to work effectively without close supervision and have a good understanding of the sales process. Please send cover letter, resume and salary requirements to info@alliedwashoe.com.
CHS has an exciting opportunity in our Lubricants department for a National Account Representative at our corporate offices in Inver Grove Heights, MN.
We are looking for someone to;
Manage the

sales and marketing of lubricant products & programs for Branded & Private Label National Accounts and jobbers in the territory.

Drive the sales efforts to expand Private Label & National Accounts opportunities, achieving sales

objectives including volume, profit and budgeted expenses.

Collaborate with current and new key accounts to develop and execute sales growth plans, monitoring their progress consistently in support of long term strategies.
Please log into www.chsinc.com to see the complete posting - position #2722 - and apply online. CHS is an EEO employer.
WHAT'S ON YOUR MIND?
Your needs, your concerns, your outlook. No bias, no fluff and no punches pulled. Whether it's buy backs or brand battles, allocation of co-op ads, operating costs or turf wars, JobbersWorld keeps you on top of the issues that matter to YOU: The Lubricant Marketers!

Let us know what's on your mind. We welcome your comments, concerns, and/or questions.


Contact JobbersWorld either by email at: tom_glenn@jobbersworld.com
or by phone at 732-494-0405 and let us know, WHAT'S ON YOUR MIND?
All contacts are treated
confidentially unless those contacting us choose otherwise.
Written and published by experts, Jobbers World is brought to you by
Petroleum Trends International, Inc.
Copyright ©
2013 Petroleum Trends International, Inc.