Forward this e-mail to colleagues and friends so they can join the JobbersWorld Online News mailing list.
It's Free!
The Forward email button is at bottom of this page

JobbersWorld Reaches Out to Over 10,000 Professionals in the Lubricants Business
Click here to learn More or call 732-910-0017
JOBBERSWORLD...MARKET INTELLIGENCE FOR INTELLIGENT MARKETERS...
Prices on the Move UP
Whereas Shell Oil Products US was the first major to announce a general price increase in 2013, BP/Castrol announced on Friday of last week that it too will be increasing its prices. Other price hikes seen in 2013 are shown below: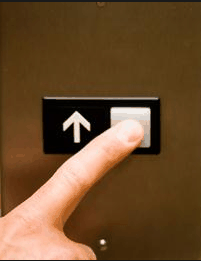 Petro-Canada advised its marketers in the US that the price of its white oils and process oils will increase by 3% effective April 11. This increase was announced March 13.
CAM2 announced a price increase on March 22, 2013. Its conventional and synthetic blend lubricants sold in bulk will move up by $0.20 a gallon on April 5. Packaged lubricants will go up by $0.25 a gallon on April 12. There will be no change in the price of its synthetics. The price of its grease will increase by $0.03 a pound.
.
Shell Oil Products US (SOPUS) announced a general price increase of up to 4% on its lubricants. This increase was announced on March 11 and is effective April 15, 2013. SOPUS says the increase was in part due to increased costs of raw materials used in the production and delivery of its products.
BP/Castrol announced a general price increase on March 29, increase up to 4% on all passenger car, commercial and ancillary lubricants, including synthetics. This increase is effective May 6, 2013.
Amalie announced an increase of $0.24 a gallon on all automotive and chemical products. This increase is effective May 1, 2013.
Old World also announced an increase.
Universal Lubricants® Boosts Technical Sales Support for Heavy-Duty Market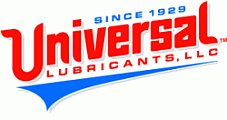 Universal Lubricants® manufacturer and distributor of high performance oils including the Eco Ultra® line of sustainable lubricants, announced the appointment of industry veteran Sonny Mays to lead the company's technical support and sales in the heavy-duty market to meet the industry's increasing demand for its high-quality engine oils and diverse line of hydraulic oils, gear oils, transmission and tractor fluids, greases and coolants.
As the new director of heavy duty technical sales, Mays will be responsible for providing technical support, customer training, performance analysis and sales planning for the company's full line of heavy-duty lubricants in the U.S. and Canada.
"Equipment management and maintenance is critical in the heavy duty market where customer investment in each piece of equipment can be very large," said Rick Palmore, the company's vice president of sales. "One of the primary reasons these customers value Universal Lubricants is because of the services we provide. Sonny Mays is highly skilled in metallurgy, failure analysis and component wear factors, and he's bringing that knowledge to our heavy duty customers. He'll also play a key role in advising the 30-plus members of our heavy duty sales team."
Mays' knowledge of the heavy-duty industry is grounded in first-hand experience. The Texas native was raised in a trucking family and began working on general truck maintenance at the age of 12. He has driven trucks to the northwest and Canada and built two over-the-road trucks from the frame rails up.
Mays began his career at Darr Equipment Company where he worked his way to northern regional manager of Holt Caterpillar truck engine shop. With time spent as a heavy equipment shop supervisor and component-rebuild specialist for truck and heavy equipment, Mays began training new personnel in fuel systems, electronics and failure analysis. He moved to Castrol HDL at the end of 2000 where he began his career in lubricants as a field engineer in heavy duty lubes.
In 2006, Mays joined Universal Lubricants with dual roles in the company's technical and operations departments, and helped develop the company's new Engine Guard fleet maintenance program, which allows customers to track their oil and lubricant performance information online.
"After working with companies from coast-to-coast for many years, I am well aware of the ongoing need for training to increase technicians' knowledge of lubricants that protect and extend the life of components," said Mays. "Today's technicians focus on parts and repair and often overlook the critical importance of lubricants. The heavy-duty industry is complex and it's important to understand the issues that customers face. Universal Lubricants is a growing company, but we have the ability to take the pulse of the customer and move quickly to find the right solutions to customer problems."
Mays is instrumental in the ongoing development of Universal Lubricants Dyna-Plex 21C® line of "extreme" products, designed to handle extreme temperature swings in areas like Alberta and the Yukon Territory in Canada.
CLASSIFIED

Allied Washoe Petroleum is seeking applicants for a full-time Lubricant Sales Representative for our Northern Nevada territory. A minimum of two years lubricant sales experience is required. Responsibilities include establishing new customer accounts as well as maintaining existing customer accounts. Qualified applicants should have excellent communication skills, be able to work effectively without close supervision and have a good understanding of the sales process. Please send cover letter, resume and salary requirements to info@alliedwashoe.com.
CHS has an exciting opportunity in our Lubricants department for a National Account Representative at our corporate offices in Inver Grove Heights, MN.
We are looking for someone to;
Manage the

sales and marketing of lubricant products & programs for Branded & Private Label National Accounts and jobbers in the territory.

Drive the sales efforts to expand Private Label & National Accounts opportunities, achieving sales

objectives including volume, profit and budgeted expenses.

Collaborate with current and new key accounts to develop and execute sales growth plans, monitoring their progress consistently in support of long term strategies.
Please log into www.chsinc.com to see the complete posting - position #2722 - and apply online. CHS is an EEO employer.
WHAT'S ON YOUR MIND?
Your needs, your concerns, your outlook. No bias, no fluff and no punches pulled. Whether it's buy backs or brand battles, allocation of co-op ads, operating costs or turf wars, JobbersWorld keeps you on top of the issues that matter to YOU: The Lubricant Marketers!

Let us know what's on your mind. We welcome your comments, concerns, and/or questions.


Contact JobbersWorld either by email at: tom_glenn@jobbersworld.com
or by phone at 732-494-0405 and let us know, WHAT'S ON YOUR MIND?
All contacts are treated
confidentially unless those contacting us choose otherwise.
Written and published by experts, Jobbers World is brought to you by
Petroleum Trends International, Inc.
Copyright ©
2013 Petroleum Trends International, Inc.