Forward this e-mail to colleagues and friends so they can join the JobbersWorld Online News mailing list.
It's Free!
The Forward email button is at bottom of this page

JobbersWorld Reaches Out to Over 10,000 Professionals in the Lubricants Business
Click here to learn More or call 732-910-0017
JOBBERSWORLD...MARKET INTELLIGENCE FOR INTELLIGENT MARKETERS...
Infineum Announces Changes to Senior Leadership Team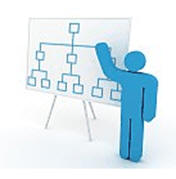 Infineum, one of the world leaders in the formulation, manufacturing and marketing of petroleum additives, announced a restructuring of its corporate leadership team, to take effect April 1, 2013.

The changes, announced by Infineum CEO Xavier le Mintier, follow the retirement at the end of March of Sara Lefcourt, Vice President of Supply, and Mark Struglinski, Vice President of Technology.

Chris Locke, who previously managed Infineum's Crankcase Lubricants Business, will take up the role of Executive Vice President for the newly-formed Marketing and Technology division. Chris will be responsible for the delivery of innovative technical solutions to the customers, alongside marketing and corporate strategy development.

Infineum's Sales and Supply divisions will come together and be headed up by Trevor Russell, who was previously Vice President for Sales and Marketing. In his new role as Executive Vice President for Sales and Supply, Trevor will be responsible for serving Infineum's customer base, as well as delivering operational excellence across the organization, Trevor will relocate to Singapore to reflect the growing importance of the Asia Pacific region.

Philippe Creteur will remain as Chief Financial Officer and Executive Vice President for Business Services, while Ross Baglin will continue as Executive Vice President for Human Resources.

Infineum's four Executive Vice Presidents will work alongside Chief Executive Officer Xavier le Mintier as the new Corporate Leadership Team.

Commenting on the announcement, Xavier le Mintier said "Today's announcement reaffirms Infineum's commitment to become the leading transportation additive company. The combined experience of Chris, Trevor, Philippe and Ross means we have a strong leadership team that will ensure we continue to deliver on our promise of "Performance you can rely on", delivering the technology excellence, reliability and collaboration that our customers have come to expect from us. Through this restructuring we have put in place an organisation that is more agile and flexible, allowing us to increase our speed to market with new innovations whilst maintaining the operational and supply excellence our customers value. I am particularly pleased to announce the movement of an EVP position to Asia, reflecting both the importance of this region and Infineum's commitment to it."

At the same time, I would like to personally wish Sara Lefcourt and Mark Struglinski long and happy retirements after many years' service to the company - their respective contributions to Infineum's continued success have been outstanding and they will be missed by their many friends and colleagues at Infineum."

About Infineum

The Infineum Group of Companies is a world-class petroleum additives enterprise. With headquarters in Milton Hill, UK, Infineum is a developer, manufacturer and marketer of lubricant additives used primarily in automotive, heavy-duty diesel and marine engines, and additives for gasoline and diesel fuels. Its customers are oil companies and other lubricant and fuel marketers. The Infineum product line also includes specialty additives for automotive transmission fluids, and gear and industrial oils.
Chevron In

troduces New Products and Tools to Help Customers Improve Fuel Economy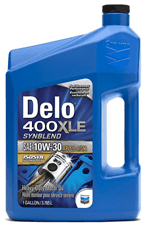 Delo

®

400 XLE Synblend SAE 10W-30 Targets Fuel Economy
Chevron Products Company, a Chevron U.S.A. Inc. division, maker of the Delo® brand of technologically advanced engine oils, lubricants and coolants, announced its latest product, Delo 400 XLE Synblend SAE 10W-30, which can deliver over three percent fuel economy improvement in class 6 trucks relative to SAE 15W-40 diesel motor oils.
The product is formulated for use in modern on-highway, low emissions engines as well as older diesel engines. It will also provide exceptional performance in modern off-highway engines where an SAE 10W-30 viscosity grade is recommended, including those adapted for future emissions standards in construction, agriculture, marine and mining applications.
Chevron says Delo 400 XLE Synblend SAE 10W-30 shows up to 3.6 percent fuel economy improvement in short-haul, class 6 vehicles and up to 1 percent improvement in long-haul, class 8 trucks compared to SAE 15W-40 oil in SAE J1321 Fuel Consumption Tests. For fleets, the savings associated with these fuel economy improvements can be substantial.
"We understand that fleets are under constant costs pressures. Any product that can help reduce fuel consumption is important for fleets to consider," said Jim Gambill, North America Commercial and Industrial brand manager, Chevron Products Company. "Chevron is committed to expanding its line of Delo-branded, fuel economy focused lubricants in order to offer customers solutions that deliver real world cost savings. With the introduction of Delo 400 XLE Synblend SAE 10W-30, our customers have more lubricant options, allowing them to select the product that best meets their needs."
Chevron says the new Delo 400 XLE Synblend SAE 10W-30 is now available in drums across North America and will be available in bulk in April, 2013, and jugs will be available by June 2013.
Delo Online Fuel Economy Calculator
Chevron Introduced an online fuel economy calculator that helps fleet operators and drivers determine the potential savings that can be achieved by using Chevron's lower viscosity Delo-branded, heavy-duty motor oils.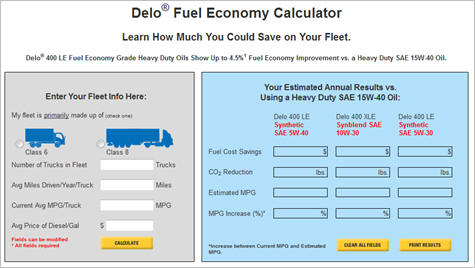 Watching the Spread
The spread between the price of 100N API Group II base oil and Brent Crude finished last week at $1.06 a gallon. Although the spread is considerably under the average of $1.46 from March of 2012 YTD, it has climbed from the low $0.60 a gallon seen in February 2013.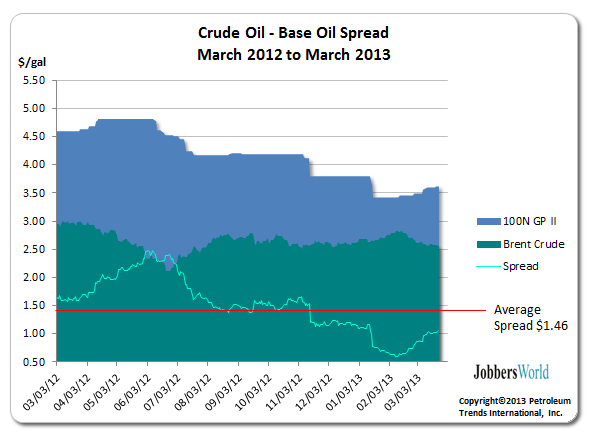 CLASSIFIED
CHS has an exciting opportunity in our Lubricants department for a National Account Representative at our corporate offices in Inver Grove Heights, MN.
We are looking for someone to;
Manage the

sales and marketing of lubricant products & programs for Branded & Private Label National Accounts and jobbers in the territory.

Drive the sales efforts to expand Private Label & National Accounts opportunities, achieving sales

objectives including volume, profit and budgeted expenses.

Collaborate with current and new key accounts to develop and execute sales growth plans, monitoring their progress consistently in support of long term strategies.
Please log into www.chsinc.com to see the complete posting - position #2722 - and apply online. CHS is an EEO employer.
Sr. Account Manager, is the senior position, within the Lubricants' sales division. Incumbents are responsible for achieving assigned financial and volume goals by securing profitable sales in assigned territory through business relationships with existing customers and solicitation of new accounts. Jobholders will initiate sales efforts to expand opportunities with current and new products at present and target accounts in order to support long term strategies for profitability. Incumbents gather market data on pricing and competitive terms and communicate relevant market data to management and other sales personnel.
This job will be located in Florida.
At this level, objectives are more broadly defined, incumbents are typically awarded greater latitude for independent decision making and supervision tends to be after-the-fact. While not a supervisory position, heavily experienced incumbents at this level may serve as mentors to less experienced staff.
Minimum Qualifications:
College Degree.

Good computer skills (Microsoft Word & Excel, Email)

Must display good business & personnel management judgment

Exhibit the ability to statistically evaluate data

Possess an understanding of financial impact of recommendations

Sales experience required, lubricant sales experience preferred
Minimum number of years of job related experience is 8.
Apply online at www.citgo.com
WHAT'S ON YOUR MIND?
Your needs, your concerns, your outlook. No bias, no fluff and no punches pulled. Whether it's buy backs or brand battles, allocation of co-op ads, operating costs or turf wars, JobbersWorld keeps you on top of the issues that matter to YOU: The Lubricant Marketers!

Let us know what's on your mind. We welcome your comments, concerns, and/or questions.


Contact JobbersWorld either by email at:

[email protected]


or by phone at 732-494-0405 and let us know, WHAT'S ON YOUR MIND?
All contacts are treated
confidentially unless those contacting us choose otherwise.
Written and published by experts, Jobbers World is brought to you by
Petroleum Trends International, Inc.
Copyright ©
2013 Petroleum Trends International, Inc.