Attention Android Users: ASD's Award-Winning Mobile Application Is Now Available in The Google Play Store!
We're excited to announce that ASD's award-winning mobile application,
ASD Mobile
,
is now available for
Android
users in the Google Play Store. Recognized as the winner of the 2012 NFDA Innovation Award
, this revolutionary app allows funeral homes to manage every aspect of their ASD account from any Android device. The app's intuitive interface, rapid push messaging and unrivaled functionality make "
ASD Mobile for Android
"
the complete mobilized solution for funeral directors on the go.
"ASD Mobile for Android" joins our Five-Star rated iPhone app. With over 3,000 downloads and 60 positive reviews, the ASD Mobile iPhone app has provided convenience and freedom to thousands of funeral homes. Now, ASD has duplicated the functionality of our iPhone app for the Android platform with the help of over 200 beta testers.
Using the app, clients have one-touch access to hear and read all aspects of their messages, with an option to share the data via email or text. Funeral Directors can update service information, change on-call details and provide feedback in seconds using "ASD Mobile for Android." The app harnesses the power of push notification technology allowing clients to customize how, when and why they are contacted for their messages. These rapid notifications make communication with ASD simple and seamless: new messages appear on the screen with incredible speed. For First Calls, clients can be notified via push notification the moment an ASD Call Specialist begins to gather information.
Say goodbye to the limits of text messaging and opt instead for ASD Mobile's rapid, built-in push notifications!
ASD: Ready Before, During and After Hurricane Sandy
While every lot in our office campus was empty during Hurricane Sandy, ASD's was filled almost to capacity
On Monday, October 29
, more than 40 ASD Employees camped out over night here at ASD.
We leave nothing to chance when it comes to protecting your calls. Because of these precautions, ASD operated at full capacity with no disruption of service during Hurricane Sandy.
The day leading up to, the day of and the day after the hurricane we handled a total of 6,356 more calls than normal during that time frame. We did so while answering 81% of those calls on the first ring and 98% by the fourth ring. We are proud to be able to protect our clients' reputations for excellence even during such troubling times.
ASD's location was chosen specifically because it is not located near any flood plains. However, not all of our employees live in the safest areas. We maintain an open door policy and provide accommodations so our staff and their families can stay overnight at ASD if necessary. Our solidly constructed, brick building houses numerous fiber optic cables reaching multiple carriers, ensuring that an outage of one provider will not disable ASD's operations. The onsite backup power generating station is strong enough to supply all energy needs until local electricity is restored. To protect your phone calls from power outages and other unforeseen problems, order No Answer Call Forwarding through your local phone company. This feature will automatically forward your lines to ASD if there is no answer at the funeral home. Click here to read more about No Answer Call Forwarding.
While making preparations in advance of the storm, we soon realized that many funeral homes would need us more than ever in the days that followed Hurricane Sandy. With millions of homes and businesses without power, ASD made special staffing arrangements to ensure that every call would be answered promptly.
Some of the donations ASD sent to Hurricane Sandy victims
"You have had our phones since before the storm hit. We got power back on Thursday night, but still no phones or internet. You are doing a great job. Thank you!" -Toni Norcross, Director of Branchburg Funeral Home in Branchburg, NJ, wrote on ASD's
Facebook Page.
Everyone here is at a loss for words after seeing photos of the flood, wind and fire damage caused by Hurricane Sandy. Over the past month, we have collected several large donation boxes for funeral homes and shelters in need of supplies after Hurricane Sandy. We commend the generosity of our employees and hope these items help our friends in the affected areas as they rebuild their communities.
To learn more about ASD's Hurricane Sandy Relief Efforts
click here.
It's that time of year again! ASD is collecting gifts for the Angel Tree Program which benefits Children's Choice, Inc., a nonprofit welfare agency for domestic adoption and foster children.
ASD employees will purchase a present for a child who might otherwise not receive any. Employees can select a paper angel with a child's name, age and his or her Christmas list. Last year, ASD employees donated over fifty gifts to the program.
ASD Mobile has had a busy season! Last month, our mobile app was recognized as the winner of the
NFDA 2012 Innovation Award
. Last week, we released
"
ASD Mobile for Android
" to the Google Play Store and over 500 funeral directors downloaded our Android app in less than one week. With so much excitement, w
e wanted to make sure you were aware of the new features and tools recently added to enhance ASD Mobile.
1) Use Re-Dispatch to Let ASD Know to Contact Another Employee
You can let us know to call another director regarding a message with one quick tap on ASD Mobile. The Re-Dispatch tool provides you with the added flexibility to remain on call without having to respond to every message yourself.
2) Share/Email Messages to any contact on your phone
Using our new 'Share' option, you can send both the written message and the recording of any call to any of your phone's contacts. This helps to keep everyone at the funeral home on the same page.
3) Listen to calls on speaker or privately
We realize that there are times when you may be in a loud place and have to listen to a message with a high volume. There are other times, such as when you are on a service, when you must remain completely silent. Our new 'Handset/Speaker' option allows you to switch back and forth between your phone's internal and external volume options.
4) Change Your On-Call In Less Time

ASD Mobile now allows you to edit your current status information or start from scratch, whichever option is more convenient at the time.
To learn more about our new
ASD Mobile
features, read our latest blog post.
Virginia Woolf once said,"Every secret of a writer's soul, every experience of his life, every quality of his mind, is written large in his works."
For funeral professionals who are gifted with the written word, this quote could not apply more. The funeral writer has the unique ability to draw inspiration from personal experiences while shedding light on issues most writers will not address. There is a fearlessness in their prose that sets it apart. This is mainly because the funeral writer has the authority to address a wide range of subjects, both somber and humorous, from a perspective no other writer can offer.
In our effort to connect with funeral professionals through our social sites, ASD has found a number of impressive blogs written by members of the funeral service community. These writers have already helped to disprove many misconceptions about funeral directors simply by documenting their everyday observations, struggles and accomplishments. If you haven't checked out these blogs yet, we think you'll enjoy them as much as we do.
Click here to read ASD's list of our favorite funeral blogs.


We hope everyone enjoyed a fun and relaxing Thanksgiving Day. Every holiday, ASD creates a special schedule to ensure calls are always answered promptly and professionally, no matter what the date.
On November 22nd, 2012, ASD answered:
89% of all incoming calls by the 1st ring
97% of all incoming calls by the 4th ring
Enjoy the holiday season knowing that ASD is here to protect your calls anytime.
ASD Clients Have Received Over
$44,000 in Rewards

Credit
s!
Start sharing in the savings and
reduce your answering service cost by 50% or more!
The organizations and associations listed below have endorsed ASD as their preferred answering service, supported our company as a business partner or selected ASD for a vendor membership:
ASD Supports the IFDA as a Provider of Preference
ASD is proud to be a Business Member of the OGR
Training Specialist, Karen, handled a call for a funeral home in New York whose phone lines were down because of Hurricane Sandy. The caller needed someone to pick up her niece, an 8-month old infant, and was calling funeral homes in the area trying to get through to one that had not lost power.

Karen assured the caller that while the funeral home's phone lines were down, she had a working number for the director and could connect her to him right away. The caller, who had been trying to get in touch with a funeral home for a long time, was immediately put at ease. After gathering vital information, Karen successfully transferred the caller to the funeral director.


Find Out Why ASD is America's #1 Funeral Home-Exclusive Answering Service
No extra costs for nights, weekends and holidays
Family Owned and Operated since 1972
We tell you what ring we answer your line on
90% of all calls are answered on the 1st ring
All calls are recorded for 100% accuracy
One location in the USA - ASD NEVER outsources calls
Free advanced web features
Customizable Email and Text Messaging
Supervisor assistance available 24/7
Contact ASD
Family Owned and Operated, ASD - Answering Service for Directors has been helping funeral homes manage their calls and their lives since 1972. With a visionary approach to business, ASD has redefined the way Funeral Directors serve families, combining unparalleled levels of training and advanced technology.
Find out why ASD is the most trusted answering service for funeral homes with a 30-day FREE TRIAL of our service. Be sure to ask about our End-Of-The-Year Special.
1-800-868-9950
Take Our Virtual Tour:
Explore ASD's facility from the comfort of your chair!
For many years, we have wanted to show funeral homes the technology and infrastructure we have in place here at ASD. We're excited to share with you a high-definition, Virtual Tour of our facility. Use the arrow keys to move from room to room or zoom in on anything you would like to see in closer detail.
Click on any of the photos below to start your tour:
Click here to start tour from ASD's Operations Center
Click here to start tour from ASD's Reception Area
Click here
to start tour from ASD's Conference Room
Click here to start tour from outside of ASD's building
Raising the Bar: How to Choose the Right Vendors For Your Funeral Home (the complete series)
ASD Clients in the News
New Haven Funeral Home Offers New Aftercare Program
James Kishler Receives Veteran of the Year Award
Hurricane Sandy's Wrath Goes Beyond Life, Impacts Funerals Across N.J.
Will Your Kids Be Funeral Directors?
We Want to Hear Your Stories!
ASD would love to profile your funeral home for our blog or industry publications. If you have an exciting story to tell, event you are planning or information you'd like to share, we'd love to hear from you! Contact ASD's Staff Writer, Jessica Fowler, at jess.fowler@myasd.com
ASD is Proud To Sponsor
MKJ Marketing's Ski Seminar
February 11-14 in Vail, CO
"Preparing Your Business for Buying Or Selling"
&
"Improving Your Websites and Social Media"
Learn valuable tips to help you grow and manage your funeral home while staying at the #1 Ski Resort in North America!







(Click on images above for more info)
ASD Rewards Partners:
For more information, click on any of the Partner logos below.
Funeral Homes Spread Holiday Cheer to Veterans
ASD would like to commend the following
funeral homes for their altruistic displays of goodwill. For years, these funeral homes have participated in the Christmas Stockings for Soldiers Initiative. Residents in their communities can stop by to pick up a stocking and then stuff it with items needed by service personnel overseas.
Kuratko-Nosek Funeral Home
North Riverside, IL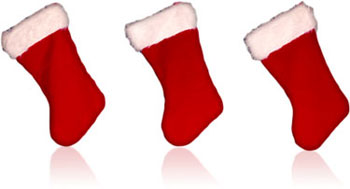 Bartolomeo & Perotto Funeral Home
Rochester, NY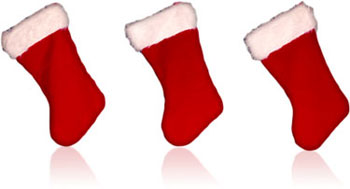 French Funeral Home
Brazil, IN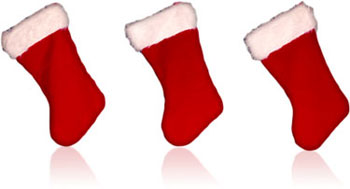 Engle-Shook Funeral Home
Tiffin, OH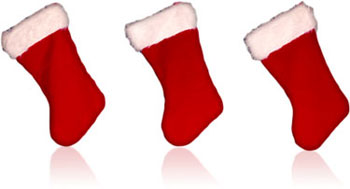 Watson-Davis Funeral Home
Galesburg, IL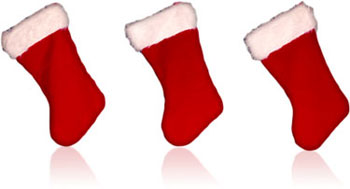 DeJohn Funeral Home
Willoughby Hills, OH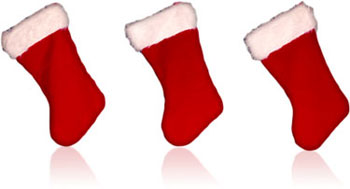 ASD Technology Partners
The following companies have developed software that can integrate with ASD.
For more information, click on any of our Technology Partners below.
Past Issues of Funeral Communications Today
2012
2011
ASD's Pledge to Clients
Our top-quality service maintains the highest degree of professionalism with extensive training, careful monitoring and cutting-edge technology that tracks and records every incoming call. We understand that our voice may be the first impression a family member has of your funeral home and continually review your calls so that every time your phone rings, an experienced and compassionate operator will be there to answer.
The Czachor Family
ASD Founders & Family-Member Owners