Quick Tip
Point-of-purchase marketing, (POP marketing) uses in-store displays and other last minute marketing ploys to influence the customer to choose a specific brand or to make an impulse buy. POP marketing has traditionally had a huge impact with much success on customer in-store response to consumer last minute purchasing. Your laser engraver has endless design capabilities to create eye-catching POP displays to help boost sales.
Did you know?
The US produces more than 998 million pounds of pumpkins per year. That's a lot of Jack-o-Lanterns to make! The largest producer is Illinois, which grows an average of 457 million pounds of pumpkin. All these pumpkins are valued at more than $100 million.
BF Staff Member Newsletter Recipe!
Karla, Customer Service Rep, shares her
NO DOUGH PIZZA
Recipe:
Crust
1 (8 oz) package of full fat cream cheese, room temperature
2 eggs
1/4 tsp ground black pepper
1 tsp garlic powder
1/4 cup grated parmesan cheese
Topping
1/2 cup pizza sauce
1 1/2 cups shredded mozzarella cheese
toppings - pepperoni, ham, sausage, mushrooms, peppers, olives, and yellow bell peppers
Directions:
Preheat oven to 350.
Lightly spray a 9×13 baking dish with cooking spray. With a handheld mixer, mix cream cheese, eggs, pepper, garlic powder and parmesan cheese until combined. Spread into baking dish. Bake for 12-15 minutes, or until golden brown. Allow crust to cool for 10 minutes.
Spread pizza sauce on crust. Top with cheese and toppings. Sprinkle pizza with garlic powder. Bake 8-10 minutes, until cheese is melted.
View our Digital Catalog!
We value your opinion!


Do you have a suggestion or comment regarding our newsletters?
Contact us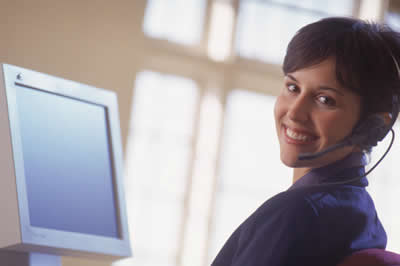 Feel free to call or email us anytime!
Phone:
1-800-866-7121
E-mail:
Dear Friends,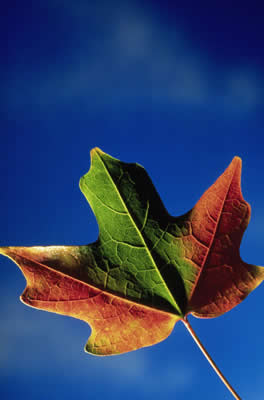 The Autumn season has begun, which means shorter days, beautiful Fall foliage and cooler weather! This time of year is great for award, trophy and Christmas decoration planning!
We hope you find our newsletters enjoyable and informative. Have a good rest of the Fall season and happy engraving!
The Staff at B.F. Plastics, Inc.
Why School Spirit is so Important
Materials to Enhance School Signage & Awards
School spirit is important because it helps the student body and faculty feel like a family unit. It builds friendships and companionships among peers. It instills discipline especially in regards to academics and behavior and has a lasting effect on one's behavior when at or not at school. It can strengthen communities and patriotism therefore creating a favorable learning environment.
It is important to display school spirit in all aspects possible. Enhancing school signage and offering unique trophies and awards can have lasting positive effects. We offer a wide variety of materials to display school spirit including awards, school badges, stadium and locker room signage, or anywhere your local high schools, colleges and universities want to show their school spirit!
Rowmark Varsity Collection
UV stable Laser or Rotary engravable products are perfect for school badges, stadium and locker room signage, or anywhere your local high schools, colleges and universities want to show their school colors! The Varsity Collection is a LaserMax® product.
Rowmark LaserLIGHTS
Especially designed for the laser engraver. Completely flexible and extremely durable, with excellent exterior properties including resistance to water, solvents, abrasion, and extreme temperatures.


Special accomplishments should be acknowledged with something that is memorable and made with pride. Our laser engravable wood plaques are perfect for commemorating significant people, groups or events. These plaques are manufactured in the U.S.A. and produced from the finest North American solid hardwoods.
Thank you for 60 Incredible Years!

We are celebrating a 60 year anniversary milestone in business and we thank you for the opportunity to serving you!
President Jim Fichter says, "In honor of our 60th anniversary, all of us at B.F. Plastics, Inc. want to personally thank our customers for their business and these incredible 60 years of serving you."
Have you made an awesome sign that you are proud of?
2014 International Sign Contest by Signs of the Times Magazine
Have you made signs you're proud of and want everyone to see? Well here's your chance! The 2014 International Sign Contest hosted by
Signs of the Times Magazine
is a great opportunity to show off your skills and be honored for your creativity. Any type of sign is acceptable (plastic, metal, electronics, etc.).
The 2014 Signs of the Times International Sign Contest will be published in next April's issue, and, for the second year, will also include a Readers' Choice gallery. For this, the readers are given an opportunity to select their favorites via three online, interactive polls, which will be unveiled in January. The first two will separate electric and non-electric signs, and the third will include the top three finishers from each of the previous two polls and determine the Readers' Choice champion.
The deadline is
November 13
.
Go here for complete information and to sign up!
Go here to view Signs of the Times Magazine's website
New 1/16" Thickness Added to Acrylic Line

We are pleased to announce that we have added a new item to our laserable Cast Acrylic product line. Now offering a clear nonglare Cast Acrylic sheet material in a 1/16" thickness. This cast acrylic is durable, lightweight and versatile and ideal for any type of project such as awards, unique signage, point-of-purchase displays, ID products, and much more. This material is also available in different thicknesses which are brilliantly colored and polished to a crystal clear clarity. Easy to fabricate and is competitively priced making it simple to create tasteful, unique and attractive finished products. Will not melt when cutting or fabricating, giving it the ability to cut, drill and rout cleaner than most acrylics. Includes paper masking on both sides so you can move the sheet freely without scratching while fabricating.
New product Item number is ACC1-0001. In stock & ready to ship!
These Acrylics can make beautiful Christmas ornaments!
Tough Jobs Call for Durable Fabricating Equipment

O
ffering high quality Table Shears for tough fabricating jobs. From the shears precision machining process to the final assembly and quality inspection, each unit is manufactured with precise craftsmanship. These units offer both ease of operation and unparalleled safety features. Every shear is ready to use right out of the box, no adjustments necessary. The unit's slick design makes fabricating plastic or metal easier than ever. Our table shears are available in a 12" or 4" base and either for plastic or metal. Guaranteed to give you a clean cut with ease! We also offer durable Corner Shears, a wide selection of rotary engraving cutters, engraving table mats and much more.
C
utter and blade sharpening services also available!
Informative UltraGrave Video!


Rowmark explains how the new UltraGrave™ Laminate Collection brand can benefit our customers.
Go here to view UltraGrave on our website!
Friendly Reminder: Sale items at our Garage Sale!

BF Select 3/32 Material
The laser and rotary engravable material BF Select 3/32" thickness is discontinued. We are running a sale on all of these items while supplies last.
Sale Pricing
Regular price is $80.00 per full sheet.
$44.00 per full sheet;
$22.00 per half sheet;
$11.00 per quarter sheet
Plastic Metallic Engraving Material
These metallic plastic engraving materials have a core of laserable solid DR Acrylic plastic, which is a modified plastic that is known for its lasering capabilities. We will be running a sale on all of these items while supplies last.
These items are first come first serve and available on a limited basis. Go ahead and browse around our web garage sale...you may find something you like!