Quick Tip
Air volume for the Air Assist on your laser engraving machine should be kept at a low setting. 10 PSI is typically a good starting point. A high Air Assist setting will blow residue onto the mechanical and optic parts inside the laser engraver. Always use clean, filtered air for the Air Assist system.
Did you know?
Want to get an idea of the temperature outside on a summer night? Count the number of cricket chirps in 15 seconds then add 37 and you'll find the temperature of the air degrees Fahrenheit.
BF Staff Member Newsletter Recipe!
Karla, Customer Service Rep, shares her
July BLT Dip
Recipe:
1-1/2 pound bacon, cooked, drained, crumbled, and divided

2 cups shredded mozzarella cheese

2 (8-ounce) packages cream cheese, softened

1/2 cup sour cream

1/4 cup mayonnaise

1 cup cheddar cheese (shredded) or to taste

1/2 teaspoon Italian seasoning

1/2 teaspoon garlic powder (or to taste)

1 tablespoons mustard

2 cups chopped seeded tomatoes

1-1/2 cup shredded Iceberg lettuce

pepper and salt to taste
Toasted bread rounds, crackers, or pita chips.
Directions:
Preheat oven to 350˚. Spray a 11-2-quart baking dish with nonstick cooking spray.

Set aside 3/4 cup crumbled bacon.

In a large bowl, combine remaining bacon, cream cheese, shredded cheeses, sour cream, mayonnaise, Italian seasoning, garlic powder, salt, pepper, and mustard. Spoon mixture into prepared baking dish. Bake for 25 to 30 minutes or until hot and bubbly. Sprinkle chopped tomatoes, remaining 3/4 cup crumbled bacon and lettuce over hot dip. Serve immediately with toasted bread rounds, crackers, or pita chips.
View our Digital Catalog!
Contact us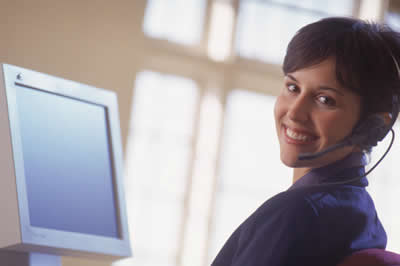 Feel free to call or email us anytime!
Phone:
1-800-866-7121
E-mail:
Dear Friends,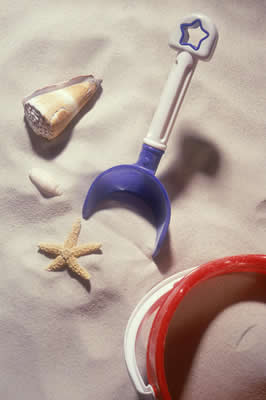 The Summer season is in full swing and we are excited to provide you with another newsletter to present you with company and product updates and news.
We hope you find our newsletters enjoyable and informative. Have a good rest of the Summer season and happy engraving!
The Staff at B.F. Plastics, Inc.
Congratulatory Plaque from Rowmark
Rowmark was extremely generous and made us a beautiful congratulatory plaque for our 60 year anniversary! The plaque is now hanging in our conference room and really spices the area up.

Thank you Rowmark for taking the time to create this wonderful plaque for us! It means alot to us!


View more photos on our Facebook page!

Building your Brand & Image with Signage

The first impression is the most important.
How many signs do you walk by without even noticing them? Your store and/or company sign is the first thing a consumer will see. It can say a lot about your business. Most business owners take signs for granted because they see them as simply an indication identifying the company. As a result, the potential of what your signage can accomplish becomes underutilized. Signage is more than just a sign, it is a key element to your marketing strategy.
Fact: signage is the least expensive but most effective form of advertising! A sign that is designed and placed well will essentially help boost your sales. How exactly does this happen? Signage has a big impression on people and makes them feel like they can trust the company and feel comfortable and confident entering the building. Your exterior sign should identify your business, mark its location, and convey the right image of your company. But, the most important thing it should communicate is what you are selling.
But don't stop at a perfect exterior sign! When your exterior sign gives the customer reason to stop in, be sure to have flashy, well designed and well placed interior signs as well to make the atmosphere arousing to the first time customer.
So make your signage unique and stand out against the competition and ensure it conveys your image and message of your marketing strategy. A flashy, well designed and well placed exterior sign will pay off in the long run.
New Discount Structure for Engraving Materials

We are pleased to announce that we have recently modified our engraving sheet material quantity discount pricing structure. The pricing modifications give you the ability to receive better discounts at lower quantities.
The new quantity pricing has been updated on the product website pages and is located at the bottom of the page.
New & Improved Rowmark Swatch Binder

We now have in stock the updated 2013 Rowmark Swatch Books and Pages for showcasing engraving materials. Rowmark swatch binders feature a durable vinyl cover that opens easily to form a display easel. Each product line is featured on tabbed pages, which include actual sample swatches of each color combination available. The 2013 Rowmark Swatch Books and Pages features new items including the new product UltraGrave™ and new colors in the ADA Alternative®, ColorHues™ and LaserMax® product lines.
We're now on Pinterest & Twitter!

Join us on Pinterest and Twitter to learn about new products, get tips on products, keep up to date with company news, ask us questions, tell us your experiences with our products, offer your own tips to others, and much more!


Sale items at our Garage Sale!

BF Select 3/32 Material
The laser and rotary engravable material BF Select 3/32" thickness is discontinued. We are running a sale on all of these items while supplies last.
Sale Pricing
Regular price is $80.00 per full sheet.
$44.00 per full sheet;
$22.00 per half sheet;
$11.00 per quarter sheet
Plastic Metallic Engraving Material
These metallic plastic engraving materials have a core of laserable solid DR Acrylic plastic, which is a modified plastic that is known for its lasering capabilities. We will be running a sale on all of these items while supplies last.
All of these items are first come first serve and available on a limited basis. Go ahead and browse around our web garage sale...you may find something you like!
How to Install JRS Stand-Off's

The Stand-Off sign style has become very popular. We are starting to see them in a lot of places including hospitals, office buildings, schools, etc. Have you ever wondered how this unique sign system is installed onto a wall? Visit our website to see how it's done!

Informative LaserMax® Video!


Rowmark's TechTalk Episode on YouTube demonstrates vector cutting and raster engraving large areas with the LaserMax product.
Go here to view LaserMax® on our website!