Quick Tip
Considering making signage with ADA materials? Please visit our website and review the "Working with ADA and making an ADA sign" document. It provides very good insight when working with ADA.

Go here to view the information.
Did you know?
Eating a naturally healthy breakfast every morning makes you less likely to suffer a heart attack.
BF Staff Member Newsletter Recipe!
Jan, Customer Service Rep, shares her
Swiss Mushroom Loaf!
Prep: 15min, Bake: 40min
Recipe:
1 unsliced loaf (1 pound) Italian bread
1 block (8 ounces) Swiss cheese, cut into cubes
1 cup sliced fresh mushrooms
1/4 cup butter, cubed
1 small onion, finely chopped
1-1/2 teaspoons poppy seeds
2 garlic cloves, minced
1/2 teaspoon seasoned salt
1/2 teaspoon ground mustard
1/2 teaspoon lemon juice
Directions:
Cut bread diagonally into 1-in. slices to within 1 in. of bottom. Repeat cuts in opposite direction. Place cheese cubes and mushrooms in each slit.
In a microwave-safe bowl, combine the remaining ingredients; cover and microwave on high for 30-60 seconds or until butter is melted; stir until blended. Spoon over bread.
Wrap loaf in foil. Bake at 350° for 40 minutes or until cheese is melted.
Yield: 10-12 servings.
View our Digital Catalog!
Contact us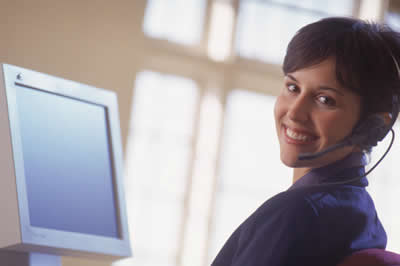 Feel free to call or email us anytime!
Phone:
1-800-866-7121
E-mail:
Dear Friends,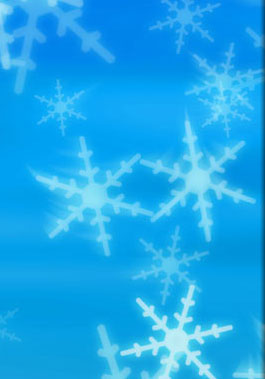 Hope you all are having a great winter season! We here at BF are excited about many new things happening lately. We've added many new items to our engraving product line, included some new things to our Garage Sale, and most importantly, we have been relishing and enjoying 60 incredible years in business!
We hope you find our newsletters enjoyable and informative. Have a good rest of the Winter season and happy engraving!
The Staff at B.F. Plastics, Inc.
Celebrating 60 Incredible Years in Business

We are proud to announce that B.F. Plastics, Inc. is celebrating a milestone, our sixtieth anniversary. In 1953, my father, Robert (Bob) Fichter, the founder of B.F. Plastics, Inc., began his venture of establishing a signage and engraving business. With his wife Marilyn by his side, he transformed his hobby into a successful business.
His vision was to work directly with the customers to ensure they were always provided products with the quality they expected. By carrying out his vision, the promise continues to improve on exceeding your expectations.
With over sixty years of proudly serving our customers, you can count on B.F. Plastics, Inc. for the materials and supplies for all your engraving, signage, recognition, and identification needs.
As we celebrate this tremendous milestone, I would like to personally thank you for your business and for putting your trust in B.F. Plastics, Inc. It has been personally rewarding to work with you over the years and we look forward to serving you for many years to come.
Introducing new colors from Rowmark!

Due to an increase in popularity, Rowmark has announced exciting new product additions to the ADA Alternative, ColorHues™ and LaserMax® product lines for 2013. An increased use in tactile and ADA compliant sign-making applications prompted the development of these new materials.
ADA Alternative®
We are excited to add 7 new colors (Bordeaux, Passion Pink, Grass Green, Teal, Maui Blue, Silver Gray and Copper) to our popular line of ADA Alternative® products.
ColorHues™
Rowmark is introducing 6 new popular colors (Scarlet, Emerald, Cobalt, Storm Grey, Bisque, and Cocoa) in an opaque version to our brilliant ColorHues™ product line.
LaserMax®
Last but not least we are also pleased to now offer the following three new products as standard colors in the popular LaserMax® line: Light Blue/White (LM922-562), Brushed Bronze/White (LM922-872) and Brushed Bronze/Black (LM922-874). Both Bronze/White and Bronze/Black are also available with Rowmark's NoMark® Plus finish.
Connect with us!

Please visit www.facebook.com/bfplasticsinc to learn about new products, get tips on products, keep up to date with company news, ask us questions and so much more!
Ever see someone present someone with an award and think that it could be improved? Don't you believe that personalizing an award by incorporating an image or photo will help relish the memories so much better than just basic information engraved or printed on the award?
Well turn an ordinary plaque into something more! These new BF Woods Photo Plaques add finesse to a standard plaque and make a perfect gift for any occasion such as vacations, anniversaries, graduations, sports achievements and so much more.
Commemorate significant people, places, or events by incorporating printed photos into your plaque design. Assembly is simple and your design capabilities are endless. Your photo memories can now be showcased in an elegant and unique way guaranteed to impress. These new Photo Plaques have all of the same great attributes as our standard BF Woods Plaques. Standing pegs are available for countertop display. Offered in Maple, Cherry and Walnut solid hardwoods.
Having a printed photo incorporated into the award will allow the receiver to reminisce instantly, making the award extra special. Consider these new award products for your next job. They can go a long way!
Sale items at our Garage Sale!

BF Select 3/32 Material
The laser and rotary engravable material BF Select 3/32" thickness is now discontinued. We will be running a sale on all of these items while supplies last.
Sale Pricing
Regular price is $80.00 per full sheet.
$44.00 per full sheet;
$22.00 per half sheet;
$11.00 per quarter sheet
Plastic Metallic Engraving Material
These metallic plastic engraving materials have a core of laserable solid DR Acrylic plastic, which is a modified plastic that is known for its lasering capabilities. We will be running a sale on all of these items while supplies last.
All of these items are first come first serve and available on a limited basis. Go ahead and browse around our web garage sale...you may find something you like!
Ultra creative. Ultra custom. Ultra durable.
Rowmark introduces Ultra-Grave engraving material!
Rowmark's NEW UltraGrave™ is designed to be the industry's most user friendly, multi-functional laminate on the market today. With unparalleled versatility, UltraGrave™ is engineered with a durable UV stable polymer cap in refreshingly vibrant colors, laminated over a tough acrylic core. This interior and exterior grade 2-ply sheet laser engraves with speed and ease and is also perfect for demanding rotary
engraving applications. This ultimate "one product does it all" solution is available in both a non-glare matte and a satin grain finish.
Check out the new UltraGrave material!
New additions to Acrylic product line

Due to numerous requests, we have recently added the following new laserable items to our Acrylic sheet material product line.
Clear Acrylics:
ACC2-0001 1/8" Clear NonGlare: 46.40

ACC3-0000 3/16" Clear: 40.80

ACC4-0000 1/4" Clear: 52.00

ACC6-0000 3/8" Clear: 78.40

ACC8-0000 1/2" Clear: 102.40

ACC9-0000 3/4" Clear: 156.00
Solid Acrylic Colors:
ACS2-2025 1/8" Solid Black: 31.20

ACS2-7328 1/8" Solid White: 31.20
This Acrylic material is ideal for any type of engraving and signage project such as awards, unique signage, point-of-purchase displays, etc. Its ease of use and low cost makes it easy to create new and tasteful signage.
New 2013 Rowmark Color Chart Now Available

The new 2013 Rowmark Color Chart is available and offers detailed information with an easier to use layout and design. It also provides the following added benefits:
Slightly increased font size for easier reading

Slightly smaller overall size

Color chips now feature a simulated gloss, metallic or brushed grain finish to represent the look of our engravable plastic sheets.

User-friendly technical specifications are listed separately under each product line, designed to help you and your customers with specific technical questions.

The icon key is now located at the top of each product section.

New products listed, including:

7 new popular ADA Alternative® Applique & Substrate colors (Bordeaux, Passion Pink, Grass Green, Teal, Maui Blue, Silver Gray and Copper)

6 new opaque ColorHues™ colors (Scarlet, Emerald, Cobalt, Storm Grey, Bisque, and Cocoa).
Show us your work!

We encourage you to show off your engraving and signage projects on our Facebook page! Feel free to post your photos or send us an e-mail! We would love to see your work!