Quick Tip
Application tape is often used for protecting the surface of engraving materials when vector laser cutting.
Did you know?
Laughter is the best medicine according to many doctors. In fact, a single laugh may boost your immune systems defenses for up to 3 days.
BF Staff Member Newsletter Recipe!
Karla, Customer Service Rep, shares her
Jalapeno Poppers
of Champions!
Recipe:
- 18 fresh jalapeno peppers, halved lengthwise and seeded
- 1 (8 ounce) package cream cheese, softened
- 1 (5.25 ounce) package bacon
- Toothpicks
Directions:
Preheat oven to 350 degrees F (175 degrees C). Spray a baking sheet with cooking spray. Fill each jalapeno half with cream cheese. Wrap 1 bacon strip around each jalapeno half and secure with a toothpick. Arrange wrapped jalapenos on baking sheet.
Bake 20 minutes in preheated oven, or until bacon strips are crisp. Serve warm.
Have a good recipe to share in our next newsletter? Send it to ben@bfplasticsinc.com!
View our Digital Catalog!
Go to Digital Catalog!

Please contact us today for your complimentary printed copy!
Contact us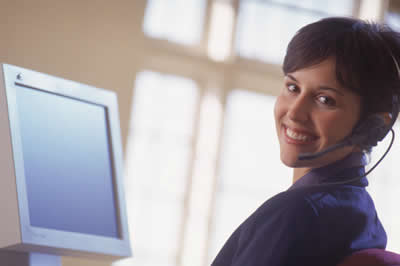 Feel free to call or email us anytime!
Phone:
1-800-866-7121
E-mail:
Helpful Links:

Dear Friends,
Happy Groundhog Day! It's February 2012 already. Time flies when you're having fun. We love this time of year. It's a great opportunity for people to start fresh and create new plans. It has been a great year thus far and we are excited for another year of working with all of you.
Please do not hesitate to contact us if you have any questions and we would be more than happy to assist you. Have a good rest of the Winter season and happy engraving!
The Staff at B.F. Plastics, Inc.
Create that "urge" to stop in


By: Ben Fichter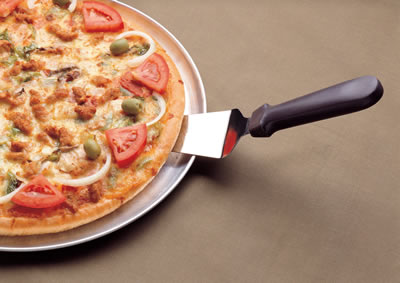 Your building interior and exterior signage can have a huge impact on your business. Actually, the electronic store giant Best Buy discovered that around 20% of its customers were people who did not plan to visit the store but did so particularly because they saw their sign. Signs are everywhere, so much we hardly notice them. That is until we are looking for a sign and then only remember it momentarily.
This brings me to a short story of a friend of mine that started a small pizza shop in a busy shopping area. The small restaurant was bound for success. It was in a great location, brand new building and most importantly, incredible food. The interior of the building was pretty plain because he was a bit conservative on decorating.
As he opened the eatery, business started out really good, but only for takeout orders. His real dream was to create a place where people would dine in, relax, socialize and enjoy their food. Restaurant owners and chefs love to see firsthand that their customers are satisfied. He asked me if I had any advice to help drive up dine in customers. My first reaction was of course; use signage in his restaurant to ramp up the atmosphere. He wanted the traditional Italian pizzeria image to communicate his message. He designed Tuscan looking signs to display in the small restaurant. Along with purchasing other Italy themed decorations, the restaurant interior image was much improved. Long story short, his dine in customer base steadily increased because they felt more comfortable eating there (even if they didn't realize it).
This goes to show that signage can go a long way. The quickest, easiest and most economical way to attract new customers is with signage. The majority of small business owners know they need a sign but they think of the sign as just a marker identifying something. Consequentially, these people are oblivious and under estimate the earning potential and power of signage.
Eco-friendly Desk & Wall Holders

We have all heard the phrase "reduce, reuse and recycle". In the continuing effort to be a steward for the environment, we are providing an eco-friendly line of holders. The JRS Environmentals are manufactured to our exacting standards for workmanship and quality from a special recycled aluminum billet that is an Environmentally Preferred Product, the Environmentals will help us as we strive to provide sustainable product solutions for your signage needs while caring for the future as well.
Possible Applications include room identification, directional signage/directories, personal ID signs, departmental ID signs, etc. A solution for banks, financial institutions, call centers, office facilities, hospitals, schools, colleges and libraries. Available in 3 anodized finishes: Satin Silver, Etch Black and Satin Yellow Gold.
Price Increase

We regret that rapidly rising costs for raw materials have resulted in recent price increases from all of our manufacturing suppliers. Therefore, we must raise our prices on all of our products effective February 4, 2012.

The percentage of increase will range from 1% to 12%, depending on the product.




These new prices will be posted to our website on Saturday, February 4, 2012. Please place your orders before then to receive current pricing. Take this opportunity to stock up on the products you use most frequently before the increase goes into effect.

Please contact us anytime at 1-800-866-7121 or info@bfplasticsinc.com if you have any questions or concerns. We apologize for the incovenience and we appreciate your business.
The color Pink is the color of universal love and provides feelings of caring, tenderness, self-worth and acceptance. We are excited to introduce Rowmark's Ribbon Pink as the newest color addition to the
LaserMax®
,
Mattes
and
Reverse LaserMark®
product lines! The color "Ribbon Pink" was developed due to an increase in customer requests for a pink engravable sheet stock and in light of the popularity of the Susan G. Komen for the Cure® Breast Cancer Pink. Ribbon Pink has been formulated to suit a variety of signage and award applications beyond projects for Susan G. Komen for the Cure®. It's great for special gifts, promotions, awards and recognition designs for Valentine's Day, Mother's Day or the spring season. This new color will be in stock in late February or early March.
How does saving money on toner sound?
After doing some research on easy ways to consume less and save money, a technique we stumbled upon is updating all of our office documents from using the Arial font to the Century Gothic font. A study has shown that the Century Gothic font uses about 30% less ink than common fonts. We have used a lot less ink since we made the switch, resulting in saving a considerable amount of money!
Century Gothic is a sans-serif typeface font. However, if using the Century Gothic font for printing your emails or office documents, you should consider making the font smaller since the characters are a little wider.
Helpful adhesive info added to our website

We have added helpful and informative information to our Tapes, Fasteners and Adhesive pages on our website.
We have included further detailed product descriptions and possible usage applications.
Show us your work!

Want to show off your engraving and signage projects? Feel free to post your photos on our Facebook page or send us an e-mail! We would love to see your work!

New items at the Garage Sale!

After some warehouse cleaning, we have found several overstocked JRS plastic and aluminum holders and frames. We are selling these items at a great price. All of these items are first come first serve and available on a limited basis. Go ahead and browse around our web garage sale...you may find something you like!
Be prepared for Award Season




Stock up on wood plaques before award season approaches. BF Woods Plaques include two keyhole slots for hanging awards vertically or horizontally. Our wood plaques are produced from the highest grade solid hardwoods and manufactured in the U.S.A. They have two clear finishes on the face and edges for premier lasering and protection. A sealer coat on the backside prevents warping for long lasting recognition.
BF Woods laserable plaques are great for commemorating significant people, groups or events!