Quick Tip
Did you know?
Tea is said to have been discovered in 2737 BC by a Chinese emperor when some tea leaves accidentally blew into a pot of boiling water.
Contact us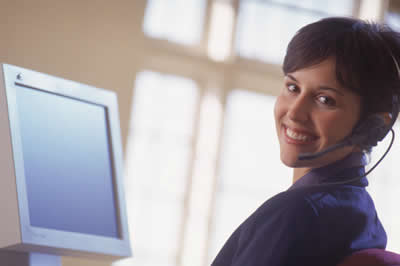 Feel free to call or email us anytime!
Phone:
1-800-866-7121
E-mail:
Dear Friends,
With over 50 years experience in the engraving industry, we are proud to provide the sign and engraving business with high quality products and exceptional customer service.
We are pleased to introduce the latest items from JRS, Rowmark's new ColorHues engraving material and the BF Woods Walnut Plaques. We are excited about our recent 2011-2012 product catalog, which features new products along with a wide variety of engraving and signage materials and supplies.
Please do not hesitate to contact us if you have any questions and we would be more than happy to assist you. Have a good rest of the summer and happy engraving!
Ben Fichter
New BF Catalogs Hot Off The Press!

Our new 2011-2012 full product catalog has arrived! This new catalog includes new products along with a wide variety of engraving materials and supplies. These catalogs will be mailed promptly and you should receive your copy soon. If you haven't already done so, please contact us today for your complimentary copy!
Can't wait for your copy to arrive? No problem! View our new digital catalog!
New Economical 3M Adhesive
We are happy to announce the newest addition to our 3M™ adhesive backing for plastic sheets, a new lower price and economical adhesive. The 3M™ ADH-9502 tape is an economical choice for general industrial bonding of metals and plastics. This new economical adhesive can be applied to any .020", 1/32" or 1/16" plastic sheet. Also try our other adhesives available for backing, the Standard ADH-467MP and ADH-F9460PC Very High Bond.


Due to the high demand, we introduced Walnut Plaques to our BF Woods product line. These plaques are produced from the highest grade solid hardwoods and manufactured in the U.S.A. Plaques have an exclusive Raised Roman edge available only at B.F. Plastics, Inc. All plaques include two keyhole slots for hanging vertically or horizontally. These U.S.A. made wood plaques have two clear finishes on the face and edges for premier lasering and protection. A sealer coat on the backside prevents warping. These laserable plaques are great for commemorating significant people, groups or events!
Additionally, we added 12" x 15" plaque sizes to Maple, Cherry and Walnut Plaques. The items are in stock and ready for your order!
Garage Sale
Looking for a good bargain? We did some Warehouse cleaning and found some discontinued and overstocked items. We are selling these items at a great price. All of these items are first come first serve and available on a limited basis. Go ahead and browse around our web garage sale...you may find something you like!
Rowmark adds ColorHues
Rowmark introduces ColorHues™, a laser & rotary engravable cell cast acrylic product. This single-ply decorative sheet material provides brilliant shades of color, offered in translucent and opaque hues, and is suited as a signage component or substrate.
Providing the benefits of glass in a lightweight, scratch resistant material.
JRS Introduces New Items

JRS now offers three new exciting sign frame products. JRS's new Flex Frames are attractive, functional and flexible. They are a tamper resistant sign frame option that can be utilized for virtually any interior signage application. Flex Frames offers a wide range of signage options while maintaining ease of maintenance and changeability.
Coherent Window Series from JRS is a simple straight-forward and economical frame system that will accommodate a variety of inserts from paper to 1/16" material. Coherent Window Series are fabricated from aluminum with a styrene backer. Inserts are protected by our matte clear lens. Available in nine colors.
In our continuing effort to be a steward for the environment, we are introducing our Environmentals line of holders. Manufactured to our exacting standards for workmanship and quality from a special recycled aluminum billet that is an Environmentally Preferred Product, the Environmentals will help us as we strive to provide sustainable product solutions for your signage needs while caring for the future as well.
Visit our website for more information on these new JRS products!
Reverse Engraving Paint Filling

Answering the needs of today's sign-maker, Rowmark offers two distinct custom blended acrylic paint kits in the PaintPlus™ Primary and Safety paint lines. PaintPlus paints are acrylic non-toxic paints that are ideal for sign-making applications enhanced with custom color matching, multi-color and 3D effects. PaintPlus paints are specially formulated for color filling sub-surface (reverse engravable) products. The Primary line offers a wide range of colors that were selected to match twelve of the most popular colors found in Rowmark's ADA Alternative and Ultra-Mattes product lines. The Safety line of paints is formulated for applications where recognized safety or OSHA colors in signage are needed.

The smooth, rich colors provide excellent coverage and are self-sealing. PaintPlus paints are available in kits of twelve 2 fluid ounce (59,15 ml) or 8 fluid ounce (236,6 ml) jars, and may also be purchased individually. Kits include foam brush applicators and instructions for use.
Rowmark Adds New Colors to Three Products

Rowmark adds new colors to their popular LaserMax, Mattes, ADA and FlexiBrass & FlexiColor brands. They have added 10 new color combinations to the LaserMax product line and ADA now has Beige and Parchment colors. FlexiBrass® & FlexiColor® now includes Trophy Silver/Black and Trophy Gold/Black. These new colors will be a striking color match to trophy figures and awards. Mattes now offer Red and Blue colors with Bright White cores. These new colors are in stock and ready to be shipped.