Quick Tip
When your wood engraving is not as dark as desired, either re-burn the engraved area, or increase the laser PPI slightly which will let the laser fire more times and increase the contrast of the engraving.
Did you know?
Not only does flossing your teeth daily help reduce cavities, bacteria in the mouth, gum disease and bad breath, but according to numerous clinical studies it helps lower your risk of heart disease, strokes, diabetes and even Alzheimer's disease. It is also known to add years to your life!
BF Staff Member Newsletter Recipe!
Kelly, Customer Service Rep, shares her
Pumpkin Quesadillas!
Recipe:
2 cups canned pure pumpkin puree
1 teaspoon ground cumin
8 8 inches flour tortillas
4 ounces goat cheese, crumbled
1/2 cup chopped walnuts, toasted
1/4 cup vegetable oil
Directions:
In bowl, stir pumpkin and cumin; season. Spread over 4 tortillas. Sprinkle with cheese and nuts. Top with remaining tortillas. In large skillet, heat 1 tbsp. oil over medium-low. Cook quesadillas 1 at a time, turning once and adding more oil between batches, until browned, 3 minutes. Cut into wedges.
Have a good recipe to share in our next newsletter? Send it to ben@bfplasticsinc.com!
View our Digital Catalog!
Please
contact us
today for a complimentary printed copy!
Contact us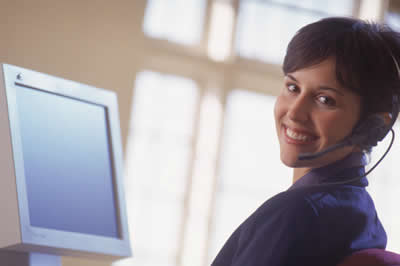 Feel free to call or email us anytime!
Phone:
1-800-866-7121
E-mail:
Dear Friends,
Ah Fall, what a beautiful time of year. With the leaves changing colors and falling slowly to the ground, we hope your Fall engraving and signage projects are going well. We think there are quite a few interesting articles in this issue that you will enjoy.
We hope you find our newsletters enjoyable and informative. Have a good rest of the Fall season and happy engraving!
The Staff at B.F. Plastics, Inc.
Turn an ordinary plaque into something more! These new BF Woods Photo Plaques add finesse to a standard plaque and makes a perfect gift for any occasion such as vacations, anniversaries, graduations, sports achievements and so much more.
Commemorate significant people, places, or events by incorporating printed photos into your plaque. Assembly is simple and your design capabilities are endless. Your photo memories can now be showcased in an elegant and unique way guaranteed to impress. These new Photo Plaques have all of the same great attributes as our standard BF Woods Plaques. Standing pegs are available for countertop display. Offered in Maple, Cherry and Walnut solid hardwoods.
These plaques have an exclusive Raised Roman edge available only at B.F. Plastics, Inc. These U.S.A. made wood plaques have two clear finishes on the face and edges for premier lasering and protection. A sealer coat on the backside prevents warping.
Create custom photo plaques in just 3 easy steps!
Step 1: Design your Photo Plaque layout in your graphic design software. Place the Photo Plaque in your laser engraver. Make sure there is no backing material located in the recessed area of the Photo Plaque before laser cutting your design through the face of the plaque. Do not move the plaque from your laser until step 2 completed.
Step 2: Begin to laser engrave your Photo Plaque with the raster setting. Then vector cut desired hole area for photo completely out. We recommend using application tape when vector cutting to protect the wood surface. Suggested vector laser settings: using a 50 watt laser at 65% power 3% speed and 250PPI for cutout only.
Step 3: Remove plaque from laser, clean laser residue from face of plaque and assemble plaque as desired. Options include but are not limited to the following: Install clear lens, Insert photo, Glue, Tape, Nail or securely fasten photo(s) and/or custom material into place.
These new Photo Plaques would make a great Christmas present for a special family member, friend or coworker!
Do you have Facebook?

If so, like us! Please visit www.facebook.com/bfplasticsinc to learn about new products, get tips on products, keep up to date with company news, ask us questions and so much more!
Ways to make incredible looking ornaments
Believe it or not it's time to start planning for the Christmas and holiday season. It's not too soon. Especially with the big shopping days in November like Black Friday (Nov. 23), Small Business Saturday (Nov. 24), and Cyber Monday (Nov. 26). It may be a good idea to start planning your holiday advertising now. This year offer someone something stylish and personalized by creating a stunning ornament out of wood sheet stock. All you need is your creativity and your laser engraver. You can cut out virtually any shape you want and personalize it to your liking. Our BF Woods Sheet Stock is manufactured from premium solid Maple, Cherry and Walnut and are great for lasering.


Create an ornament with BF Woods Sheet Stock!
With our new cast acrylic material, you can create a holiday ornament in clear or choose from six vibrant colors. Acrylic ornaments make an ornament really special and eye catching.

Changeable message frames made easy

Special requirements for room control and identification are accomplished with JRS Architectural Frames Changeable Message Frames. These unique anodized aluminum changeable frames allow you create a sign with different messages in several sizes. Nine standard colors: Polished Yellow Gold, Polished Silver, Matte Black, Satin Silver, Arch Bronze, JRS Bronze, Polished Rose Gold, Satin Rose Gold and Satin Yellow Gold.
UV Stability vs Outdoor Weatherable

We have been asked by numerous customers about the difference between UV Stability and Outdoor Weatherable products. There are strong differences between a product's ability to handle UV light (colorfastness) versus withstanding physical damage (outdoor weatherability). UV stability is simply the ability of an engraving material to maintain its colorfastness in UV conditions for a limited period of time. This is separate from physical weathering. Although colorfastness is a desirable condition, no man-made product will remain colorfast in an exterior environment indefinitely. Most products will remain colorfast for 2+ years when properly mounted vertically in exterior conditions. For signage, the use of an overcoat, overprint or protective acrylic clear sheet increases the outdoor durability to 4 years or longer. Sheltered environments also add significantly to the useful life.
Outdoor weatherable is the ability of the plastic engraving material to withstand exterior weathering conditions such as rain, wind, snow, etc. These products are designed to withstand average conditions and temperatures for up to 2 years without significant degradation. Although no specific life can be designated to any product, materials may become brittle and some discoloration or fading will occur when used in harsh environments or exposed for extended periods of time.
Cleaning may bring back some of the color and luster, but there's really nothing that will reverse the effects of aging. For the most effective use of our products, we always recommend selecting the right product for the right application. Another way to protect the product against physical damage and minimize the harmful effects of UV light is to be aware of the placement and positioning.
Make your awards impressive this award season!
Have you ever received a plaque award for an accomplishment and thought to yourself how cheaply made it was? That feeling sort of depletes your proud accomplishment feeling a bit. If you present someone with an award, they have accomplished something special. This special accomplishment should be acknowledged with something that is memorable and made with pride. Our laser engravable wood plaques are perfect for commemorating significant people, groups or events because they are manufactured in the U.S.A. and produced from the highest grade solid hardwoods. Compared to imported plaque products, you get a quality made plaque without breaking the bank. You can now provide a high quality award at a competitive price.
These plaques have an exclusive Raised Roman edge available only at B.F. Plastics, Inc. All plaques include two keyhole slots for hanging vertically or horizontally. These U.S.A. made wood plaques have two clear finishes on the face and edges for premier lasering and protection. A sealer coat on the backside prevents warping.
An easy way to shed a few pounds and feel great!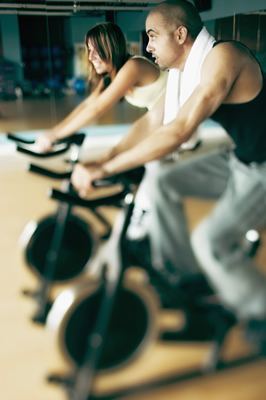 A couple of employees here at B.F. Plastics, Inc. wanted to shed some pounds and feel better. They were introduced to a book called
The Primal Blueprint
. In this book, MarksDailyApple.com healthy lifestyle guru Mark Sisson helps guide you to proper eating habits and proper easy exercising.
After reading this book and following his exercise and diet routines, the BF employees shed a considerable amount of pounds and feel fantastic! They highly recommend this book!
Show us your work!

We encourage you to show off your engraving and signage projects on our Facebook page! Feel free to post your photos or send us an e-mail! We would love to see your work!

Garage Sale!

After some warehouse cleaning, we have found several overstocked JRS plastic and aluminum holders and frames. We are selling these items at a great price. All of these items are first come first serve and available on a limited basis. Go ahead and browse around our web garage sale...you may find something you like!