Quick Tip
Did you know?
The ancient Celts thought that spirits and ghosts roamed the countryside on Halloween night. They began wearing masks and costumes to avoid being recognized as human.
BF Staff Member Recipe of the Week!
Jan, Customer Service Rep, shares her Pumpkin Pie Smoothie!
Recipe:
1 (15 oz.) can Pumpkin Pie Mix, chilled
1 (12 oz.) can Carnation Evaporated Milk, chilled
1 cup (8 oz.) vanilla flavored yogurt
¼ cup granulated sugar
½ tsp. Pumpkin pie spice
3/8 tsp. Nutmeg
¼ tsp. Cinnamon
Whipped cream
Combine pumpkin, evaporated milk, yogurt, sugar, and spices in blender; cover. Blend until mixture is smooth.
Top with whipped cream; sprinkle with additional pumpkin pie spice.
Have a good recipe to share in our next newsletter? Send it to ben@bfplasticsinc.com!
View our Digital Catalog!
Go to Digital Catalog!

Please contact us today for your complimentary printed copy!
Contact us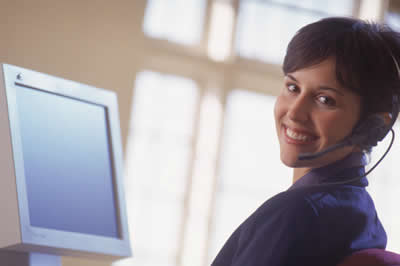 Feel free to call or email us anytime!
Phone:
1-800-866-7121
E-mail:
Dear Friends,
With the weather turning cooler and the leaves changing color in much of North America right now, we would like to thank our customers for a wonderful 2011 year so far as we enjoy working with all of you. We wish the best for our customers for the remainder of the Fall and Winter seasons.
Please do not hesitate to contact us if you have any questions and we would be more than happy to assist you. Have a good rest of the Fall season and happy engraving!
The Staff at B.F. Plastics, Inc.
Upgrading your signage can have positive results

By: Ben Fichter
Every so often, you will walk into a building and say to yourself "Wow,
this place could sure use new signage to spice it up a bit." You can't help to think this to yourself being in the signage business as I am sure most you say the same thing to yourselves from time to time.


When I was in college, the University I attended had a banquet center they used for meetings, conferences, wedding receptions, etc. The banquet center building also provided classrooms for classes. The inside of the building was older and the carpet and paint colors were in desperate need for a change. I remember seeing very plain looking signage on the walls that was difficult to read due to the color choice and lack of creative design. The fact that the school with such rich tradition wouldn't upgrade these signs to make it more appealing always bothered me.

Going into my last year of school, the University decided to renovate the building over the summer. When I returned to attend my classes in the Fall semester, I was shocked on how much the banquet center improved from before. They fixed up the walls, painted new eye
catching colors, laid out new carpet, added flat screen televisions, added new furniture, etc. The building makeover was truly amazing.
But the one thing that really caught my eye was that they used JRS Curves for the directory signage. The signs looked incredible and really turned the place around. These JRS Curves looked amazing and really added excitement and elegance to buildings signage.

Everyone was raving about how nice the new modernized building looked. It was quite impressive. One of my professors told me right
before I graduated about how much additional interest people had in
renting the banquet hall for their occasion from before the renovation.

I know that the new paint and carpet were big factors in the new look building, but the schools decision to use a different directory signage style from the traditional styles can go a long way. JRS Curves was a huge factor in the building's beauty and really improved the overall appearance.


Fabrication Services Customized for You

BF
staff members are skilled and knowledgeable in producing custom fabricated projects made to your specifications. Our superior equipment gives us the ability to produce the finest finished products to meet or exceed your expectations.
We have the capabilities to fabricate custom cut sizes and shapes for a majority of the engraving materials we offer, such as: Rowmark, BF Select, IPI, ProPen, Brass, Aluminum and Steel materials. We can cut custom shapes, bevel edges, radius corners, drill holes, cut custom corner shapes, apply adhesive backing and much more!
If you need assistance with custom fabrication projects...let us help! Contact us for a complimentary quote!
Christmas Already?


By: Ben Fichter

It is hard to think about Christmas when it seems like yesterday was the Fourth of July. I don't know about you but I like to do all my Christmas shopping far in advance to December 25. That being said, you may want to start thinking about promoting Christmas and holiday promotional items to your customers. Advertising early for this will give you an advantage over your competition as people begin to look for holiday gifts in the near future.
A couple of years ago, I helped manage an annual charity 5k race in support of the homeless. After the event ended, the committee president generously gave all the members an engraved wooden coaster with the charity logo and the phrase "Thank you for your generous help!" I didn't think much of it at the time, but as I use the coaster frequently, it reminds me of the fun times I had working with those people and how much of a success the 5k race was. It always gives me a good feeling.
That story doesn't have anything to do with Christmas, but it always reminds me of how much of a positive affect personalized gifts have on people. Giving a gift that has a personalized engraved message always shows so much gratitude. It is one of the reasons I love this industry so much! The Holidays are about giving, so offer your customers something they can personalize and the message can last a lifetime.
Custom JRS Frame Ordering with Ease

N
eed assistance with ordering JRS custom frames? We've created an order form to help guide you in creating your desired frames! When putting a custom frame order together, simply use the new order form and follow the instructions for custom frames in our catalog and website. As always, you can contact customer service if you need assistance!
Stand-Off Sign Photos

Have you used the JRS Prestige Collection Stand-Off's to create signage? We would love to see it! If you're interested in showing off your Stand-Off design to showcase on our website, just send us an e-mail!
Garage Sale
Looking for a good bargain? We did some Warehouse cleaning and found some discontinued and overstocked items. We are selling these items at a great price. All of these items are first come first serve and available on a limited basis. Go ahead and browse around our web garage sale...you may find something you like!