SEUN KUTI + FELA'S EGYPT 80



SEUN KUTI
&
FELA'S EGYPT 80






"You gave me your mud and I made gold from it"


This famous Baudelaire quote could be the Kuti family motto, employed by father and son alike. Their songs, of corruption, ignorance, malady, sadness, pollution and the many others ill that ravage contemporary Africa, are veritable musical treasures, while flamboyant and incendiary - songs that make you want to get up and dance.

Manu Dibango, Seun Kuti's friend has said that "the most beautiful flowers grow out of manure". Seun's songs, like those of his father Fela Kuti, are these "flowers" blossoming out of the shit, out of the foul smelling lagoons of Lagos, the most unbearable, yet most alive and most human of cities, the place that both Seun Kuti and his father would never dream of leaving.
The illustrious Ransome Kuti family come from the Yoruba people, the largest ethno-linguistic group in Nigeria. It is said they descend from Oduduwa, the demigod who founded the Ife kingdom in the 12th century. When Oduduwa died, he ignored the custom of leaving his throne to the first born son and instead left it to the cleverest and most capable last born. Since then the Yoruba people have always maintained a particular esteem for the youngest family member and it's no different for Seun Kuti, born in 1982.

Seun (pronounced "Shehoun") is an abbreviation from his Yoruban name Oluseun: "God has done great things". It's also, ironically, the first name of President Obasanjo, the Kuti family's sworn enemy and originally comes from the Abeokuta village, like the Nobel literature prize winning Wole Soyinka, Seun's uncle and friend. Long before Obasanjo became president in 1977 following a military coup, he'd already organised a murderous assault by over a 1000 armed men on the residence of Fela, who had called his home the independent "Republic of Kalakuta," - which is still where Seun Kuti and the musicians in the Egypt 80 orchestra live. Seun's grandmother, Funmilayo, Nigeria's most important human rights and feminist activist, was thrown out of a window to her death by Obasanjo's troops.

Seun Kuti is the legendary Fela Anikulapo Kuti 's last son. Fela Anikulapo Kuti, was Nigeria's most beloved popular musician and most acerbic social critic until his death in 1997. Fela remains a titan of African music and is widely considered to be amongst the most influential artists of the 20th century.

Seun started learning to play saxophone and the piano when he was eight, first appearing on stage at nine years old as opening act with his father's band, Egypt 80. Now, Seun has chosen to continue the legacy of his father. Seun Kuti & Egypt 80 is a power house.
There's no doubt that Seun is the heir of Fela Kuti's hardline militancy. Moreover he has adopted his father's second Yoruba name, Anikulapo ("I've got death in my quiver"). In other words his songs are arrows that never miss their targets; the corrupt, bribers, the oppressors. For Seun, taking up where his father left off is about building on Fela's legacy, not trying to escape it: "He was a very great man. But of course every artist wants to define himself ". With the same energetic and booming voice as Fela, Seun has also developed his own raging rhythm, while citing Chuck D, Dr Dre and Eminem among his other musical heroes.

Seun Kuti is indeed a great live performer with his daddy's charisma and energy radiating from every pore. Several triumphant shows and tours attest to this - one show in particular in Chicago in 2007 stands out - for what transpired behind the scenes as well as on stage ! Not only was the assistance of Barack Obama 's office's instrumental in the visa process - the US consulate in Lagos was disrupted by debilitating power failures - but the show before what 8000 rapt concert-goers was transcendent, epochal even.

More info click here:
www.myspace.com/seunkuti



Album debut "SEUN KUTI & EGYPT 80" click here:


http://www.amazon.com/Seun-Kuti-Egypt-80-Anikulapo/dp/B00195FUHI/ref=pd_bbs

Contact:
mel@mondomundo.biz



NJPAC's CHASE SOUNDS OF THE CITY
NEW JERSEY PERFORMING ART CENTER'S
CHASE SOUNDS OF THE CITY
From jazz, blues, gospel, and reggae to beats from Africa, soul/R&B, funk, and hip-hop to electronica, Salsa, and Pop/Rock, NJPAC's CHASE SOUNDS OF THE CITY brings a genre-bending party to the New Jersey Performing Arts Center's Theater Square this summer with 29 bands over nine Thursday evenings and one Friday evening. Chase Sounds of the City, the acclaimed FREE outdoor music series, kicks off on Thursday, July 3 and runs every Thursday evening through August 28 and Friday, August 29 * from 5:00 * 9:45 p.m. Different groups will entertain the after work crowd, local residents, families and other concertgoers from around the region, all of whom made NJPAC "the place to be on Thursdays" when Sounds of the City was introduced ten summers ago.
The Chase Sounds of the City grand finale on Friday, August 29 will feature the dynamic eight-piece all-female salsa band, Mayra Casalas & CoCoMaMa. Casales has been touring with jazz violinist Regina Carter for the past eight years. Salsa-singer Luisito Rosario will close the festival with his eleven-member band.
The August lineup is below:
8/7/08
DJ Frank D, Morristown, NJ
The Gretchen Parlato Band, Jazz, New York, NY
Winard Harper, Jazz, Newark, NJ
Taj Weekes & Adowa, Reggae, New York, NY
8/14/08
DJ Joey Mazza, Paterson, NJ
Richard Bennett Group, Jazz, Brooklyn, NY
Walter Christopher, R&B/Soul, New York, NY
Maya Azucena, R&B/Soul, Brooklyn, NY
8/21/08
DJ Delmar Browne, Brooklyn, NY
Stephen McClean, Jazz, East Orange, NJ
Eve Cornelius, Jazz, Bronx, NY
Brian Jackson, Jazz, New York, NY
8/28/08
DJ Tee Mallory, Newark, NJ
Rainbow Fresh, Indie Pop, Rock, Union City, NJ
Lizz Fields, Jazzy Soul, Brooklyn, NY
Tortured Soul, Live House Music, Brooklyn, NY
8/29/08
DJ Danny Ramirez, New York, NY
Mayra Casalas & CoCoMaMa, Salsa, New York, NY
Luisito Rosario y Su Orq, Salsa, Hoboken, NJ
Contact:
www.njpac.org
The Chase Sounds of the City hotline: 888-GO-NJPAC
Press contact only:
Josh Balber,
jbalber@njpac.org
973-353-8051
LE FESTIVAL INTERNATIONAL DE LA MUSIQUE HAÏTIENNE DE MONTRÉAL

Le Festival International de la Musique Haitienne de Montreal
@ Jean Drapeau Parc
July 12 and 13, 2008



"A broad range of

Haitian Music

"

The 3rd

annual Festival International

de la Musique Haitienne

de Montreal was, by far, the most versatile among the Haitian festivals this year. The line-up was well balanced with big acts, new bands and different style of Haitian music. We also found a mixed audience of different ethnic backgrounds.

Jean Drapeau Park

was filled with excitement, and it seemed everyone was enjoying the festival. The love and the support of the public were remarkable. We must applaud the host, "Rony Dee". He is a true entertainer--knowledgeable, and no band was overlooked during his presentation.

Festival international

de la musique Haitienne de Montreal may well become one of the largest International festivals in

North America

.

Line-up was:
Alan Cavé, Belo, Bamboche, Black Parent's,Carimi, Djakout, Do-la, Five-O-Look, Gage, Harold Faustin, Kreyol la, Krezi Mizik, Luck Mervil, Nikel, Steeve K, Sweet Micky, T-Vice, Tabou Combo, Tonton Bicha, Toto Laraque, Ziking Kow.



www.festivalmusiquehaitienne.ca

Band Photos: Kreyol la, Nikel, Black Parent's, Belo and Do-la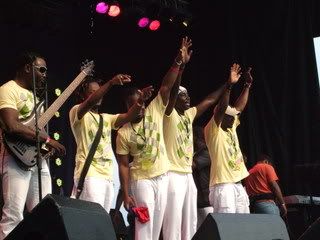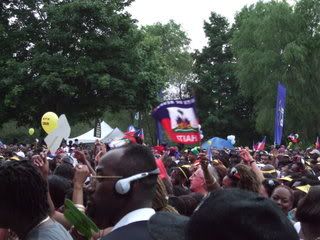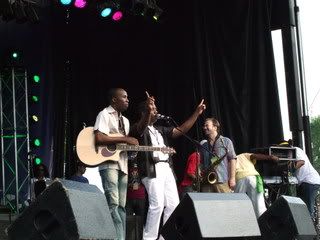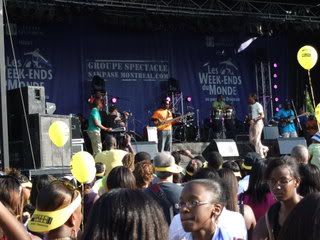 .
Antilliaanse Feesten Hoogstraten Caribbean Festival in Belgium
26 th edition Antilliaanse Feesten Hoogstraten Outdoor Caribbean Festival in Belgium
Friday Aug 8, 2008
Saturday Aug 9, 2008
Carimi will be performing on the Main Stage
On Saturday 9 august 2008
@3:00Pm

Carimi became the most popular compas band from Haiti in a short time. In the good tradition of Tabou Combo they make the most beautiful songs with an exteme high dance level. After their first CD "Ayiti Bang Bang" from 2001 it was a steep ascend for Carlo, Richard and Michael, 3 students from New York who formed Carimi. In 2004 their second release was "Nasty Biznis" and "Are u ready" their third studio album saw the light at the end of 2006. Carimi is now constantly touring around the Caribbean and the USA


Line-up
http://www.antilliaansefeesten.be/en/afo_lineup.html


WMP July Photo Gallery
Kassav
@
Amazura, Queens, NY
Saturday July 26, 2008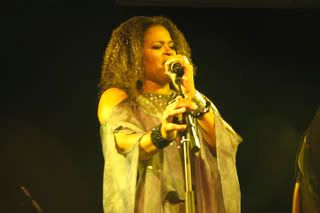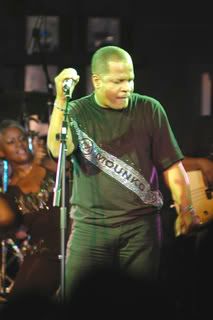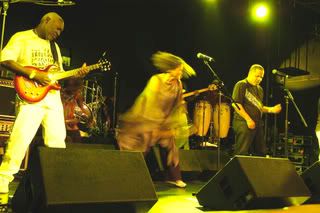 Opening Act
Mikerline Afro Haitian Dance Company
&
Haitian Master Drummers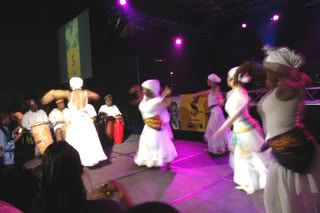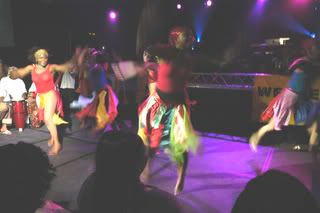 Fashion for a Cause
Benefit for the Gaskov Clerge Foundation
@ Crash Mansion
July 27, 2008

Host: Emeline Michelle
Designers
:
Catou Couture, Duroseau Couture, Raif, Latent Apparel Enterprises, and JSDI.
Performer
s: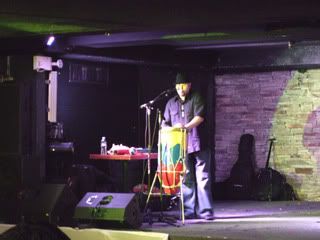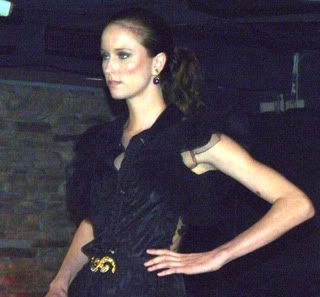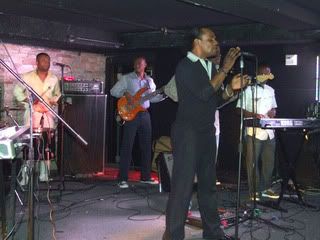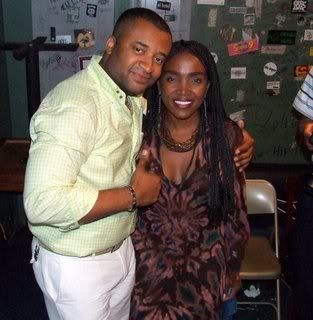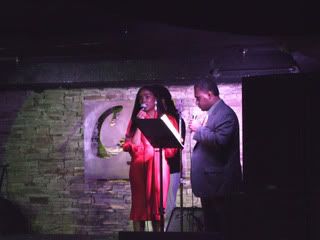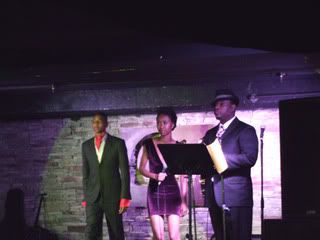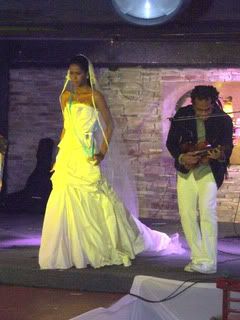 The Annual West-Indian Parade Kiddie's Carnival

The Annual West-Indian Parade Kiddie's Carnival. This parade will take place on Saturday August 30, 2008, which will launch the larger West-Indian Parade that has nearly 2 million attendees
.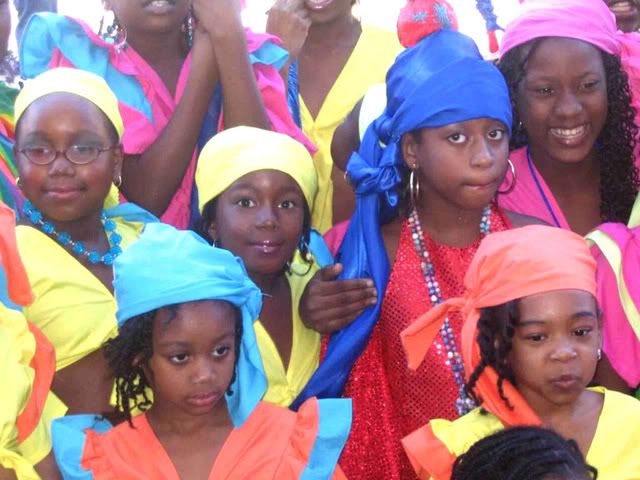 Feet of Rhythm Kids (F.O.R Kids)
, a
Brooklyn
based organization is once again participating in the Annual West Indian Parade Kiddie's Carnival on Saturday August 30, 2008. This
children's dance troupe
has taken part of this festive event for the past 7 years. In the year 2000 when the
dance troupe
first participated in the parade with C.A.G.E production, a mass camp that reflects Trinidad's culture,
F.O.R Kids
choreography and dance helped to land a second place prize and a photo in the Caribbean Life newspaper. Since then F.O.R kids has represented Haitian culture in this annual exhibit.
"Proud smiles and words of encouragement came from adults and children who warmed to the troupes of tikes sporting Haitian costumes as they danced to Haitian music",
states Haitian Times newspaper.
F.O.R Kids

is currently registering children ages 2-17 to join in this year's 2008 Kiddie Parade. F.O.R kids will showcase Haitian pride and culture in the theme "Anba Dlo/Under the Sea". Costumes are limited so act now!. Sponsors are also welcome to facilitate

F.O.R Kids

presentation in this high profile cultural event .

For more info on registration, costume fees and how to become a sponsor contact
347-787-0478
Nadia Dieudonne (Program Director).



Sponsors:




-Phantoms (Haitian Konpa Brooklyn-based band) will provide sound equipment.




-Tourist Lokal




Contact:
Nadia Dieudonne
347-787-0478
nadiadieu@aol.com
www.myspace.com/feetofrhythm
World Music Series Events
Belo
Belo's album release party "Reference" Tour
Friday Aug 22, 2008
@ SOB's
204 Varick, New York City
www.sobs.com
www.myspace.com/belo123
ELITE MIZIK- New Album Release "Happy 60 Septen"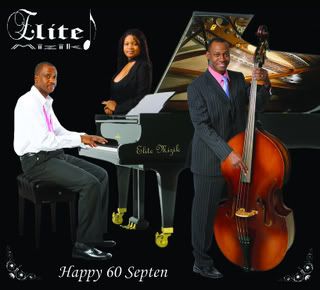 ELITE MIZIK

The concept of ELITE MIZIK was initiated by two brothers Winel and Pierre Marie Jean Francois. This CD is a collaborative effort. With the assistance of many other Haitian musicians they worked together for the benefit of Kompa, "Many people unite for one cause to show UNITY". Elite Mizik has a strong dedication and affinity for Haiti and its culture. Through their lyrics, they want the positive images of Haiti to shine bright. The Elite Mizik CD also pays tribute to the infamous Haitian Konpa band SEPTEN on their 60 Anniversary.

Log onto www.elitemizik.com for more info.

Contact:
pjfrancois@hotmail.com