LivingAfterWLS
Losing weight and staying sane in a world where
it's easy to be fat.

LivingAfterWLS Home
Library
Kitchen
Neighborhood
General Store
All New: 5DPT Owner's Manual
2nd Edition!
Hot off the Press!




July 1, 2012:

LivingAfterWLS and Kaye Bailey are pleased to announce the publication of the All New 5 Day Pouch Test Owner's Manual.

Same Great plan: 70 more pages of new information, FAQ's, Recipes, and Inspiration to get you back on track with WLS! 180 pages total.

(Same low price as 1st edition - 70 more pages!)



"Find your weight loss surgery tool in five focused days."


"Thank you for joining me in the 5 Day Pouch Test program and making it a valued tool in your weight loss surgery toolbox. In your hands is the second edition of the 5 Day Pouch Test Owner's Manual. The original manual, first published in 2008 and reprinted several times since, has been updated with new FDA nutrition guidelines, updated policy from the bariatric field, and new studies relating to the treatment of obesity. You will also discover 16 new, tested and approved recipes included for your enjoyment during the 5 Day Pouch Test. In response to helpful feedback from readers of the first edition the format has been changed slightly making it easier to find quick answers while also providing complete discussions about the what, how, and why of working our weight loss surgery tool.

"
In Case you missed it:




June Bulletin:
Days 1 & 2


Strategies for Days 1 and 2: Liquids
It doesn't have to hurt!



(From our newsletter archive June 2012)

There is no doubt about it: the 5 Day Pouch Test is an enthusiasm generating phenomena. More people have done the 5DPT after hearing by word of mouth how someone else took back their WLS tool and lost some weight too, in 5 easy days. If we are struggling and don't know how to "get back to basics", if we have lost all hope, and suddenly we learn about someone just like us who got back on track in five days, it is easy to get caught up in the enthusiasm. Just like the young child eager to ride a two-wheel bicycle without training wheels we are prone to crashes when we take off too quickly without learning the rules.


I don't consider this over-eagerness a failure: it is simply misdirected energy leading to an unsuccessful execution of the plan. There are four errors of over-eagerness that I see frequently, but can easily be avoided:


Restricting caloric intake



Poorly scheduling the 5DPT



Lack of Planning



Pursuit of Perfection





Let's take a look at each point of over-eagerness and consider ways to harness the energy and excitement while taking intelligent and reasonable steps to work the plan.



Read More: June Bulletin





5DPT Support:
Soups & Supplements




Carb Monster Soups


.85 cents/Serving



5DPT Protein Bundle
30g Healthy Protein
per Day





Guide to Healthy Fast Food


The American Diabetes Association has given this book its seal of approval. Complete & easy-to-use fast-food guide for people with diabetes, heart disease, and weight challenges.

$9.95



Coupon:


HOTSUMMER


Take $3 off at checkout!
($29 minimum purchase).

Greetings Neighbors and Happy Summer 2012!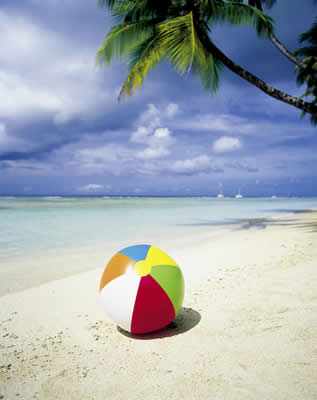 Summer is upon us with record breaking heat and strange weather events across the country. And many of you, after enjoying the July 4th Holiday, are getting back on track using the 5 Day Pouch Test. This makes it a good time to review the basics of the

5 Day Pouch Test

and answer some of the questions we are asked by people, just like you, who want to do their best with weight loss surgery using the 5DPT as one of their tools. As we recover from obesity many of us report enjoying the activities of summer as one of the great thrills that come with weight loss. I hope you have found this to be true for you.

One way to get the most enjoyment out of the summer season, and any season, is to take a few moments to review the basics that keep us on track with weight loss surgery. Nothing will bring the good times to a halt faster than feeling discouraged or disappointed with our surgery and our health. If we take a few moments to review the basics and make a few adjustments we can stay on track while enjoying the good life we dreamed of before surgery. And now is also a great time for a reset if we find ourselves so far off track that we need the 5 Day Pouch Test . Wherever you may find yourself at this moment I hope this Bulletin has something to offer as LivingAfterWLS continues to support your best efforts with weight loss surgery.

For those suffering record heat, please take a moment to look at last week's digest: Summer Heat & WLS: What you must know to survive record-breaking temps. Link Here

Remember, we are all in this together and we are here for you. Please be sure to take a look at some of the free download worksheets LivingAfterWLS has available for you. These free tools are designed to support your best efforts for improved long-term health with weight loss surgery.
Download Tools




You are more powerful than you think and
You Can Do This!Kaye
Be sure to check-out these dedicated spaces in the
The only official online community for the
5 Day Pouch Test:

5DPT Plan, Recipes, Tools, FAQ
5 Day Pouch Test in Progress
5 Day Pouch Test Results
2012 Neighborhood Postcard Swap
PS--- The deadline is extended to participate in the annual Neighborhood Postcard Swap! Go Here to learn more about this fun and inexpensive Neighborhood vacation tradition!
Link Here
for all the details!
---
For informative and inspiring reading please visit
our
5 Day Pouch Test Articles Collection
You are our valued reader. We respect your rights and privacy by never sharing your information with a third party. Please respect our creative rights by honoring copyright laws and prevent plagiarism.
General
Store

Save $3.00
Shop Now & Save
Offer Expires: July 31, 2012
FAQ's: Liquids, Dairy, Shakes, Emergen-C

Improving our understanding to work the tool better.

Can I repeat the liquid days instead of going to Day 3?


You can repeat the liquid eating plan of the 5DPT Days 1 and 2, but as soon as you do that you are doing a liquid diet; you are not doing the 5 Day Pouch Test. The intent of the 5DPT is to quickly progress through the post-op dietary stages and get us back to the basics of following our weight loss surgery high protein, low carbohydrate diet. People are sometimes tempted to repeat the liquid days because they have recorded a pleasing weight loss on Days 1 and 2. Keep in mind this weight loss is primarily water loss. In order to keep losing weight one needs to follow a high protein diet that elevates the metabolism into high thermic burn: this is when true weight is lost. Please follow the 5DPT as it is written: it was developed to help you achieve the best results with your weight loss surgery. We tested it numerous times so you don't have to.

5DPT: Days 1 & 2


Are dairy products okay to use on the 5DPT?


If you can tolerate milk and dairy products include them in your 5DPT and beyond. See the recipe section. Many WLS patients become lactose intolerant so that is why there is always a caution about using milk products. For those who can tolerate dairy, when used in moderation, it can be a healthy part of your diet.



Are yogurts or cottage cheese allowed on Days 1 & 2?


No, cottage cheese and yogurt should not be used as stand-alone menu choices on Days 1 and 2. However, they may be used as ingredients in protein smoothies. You can introduce yogurt and cottage cheese to your diet on Day 3: Soft Protein.

Can I have protein shakes on Days 3, 4 and 5?

You can include protein drinks on Days 3 to 5, but only as between meal snacks if you are hungry. It is best to stick with the menu foods, but on the other hand, if you are hungry or "snacky" go for the protein shake. It will raise your metabolism and satiate your hunger. A protein drink counts as a meal so follow the liquid restrictions. Let your body get the full benefit of this protein and vitamin fortified meal by not washing it down with liquids. Also, if you have scheduled a protein drink in your eating plan take your vitamin supplements with it for better digestion and absorption. When in doubt mindfully enjoy a protein drink first before eating any other snack food. Remember this trick! Even beyond the 5DPT a protein drink is always the best first choice for in between meals snack. A protein drink will serve your snacking needs well without derailing your best efforts for healthy weight management after WLS.

5 Day Pouch Test:

Protein Bundle


Why is Emergen-CŪ fizzy drink allowed?


Most bariatric centers discourage patients from having bubbly carbonated beverages after surgery.

The carbonation may cause discomfort in the pouch, may cause the pouch to expand temporarily and may cause temporary or lasting injury to the stoma. In addition, consumption of carbonated beverages generally means empty calories that are eaten with non-nutritional snack foods (think of the ubiquitous movie snack of a soda and popcorn). A fizzy vitamin drink mix is bubbly due to the effervescent reaction when the minerals react with the liquid. The fizz is not the result of pressurized carbon dioxide gas being forced into a liquid as is carbonation. Emergen-CŪ is an approved vitamin and mineral dietary supplement by most bariatric nutritionists. Some patients prefer to allow the effervescent bubbles to dissipate before drinking the vitamin mix. The rapid absorption of vitamins and minerals dissolved in water is an effective means for patients with malabsorption to take vitamin supplements.

Emergen-C Energy Booster
Save 15%

Customer Top Rated

Lasting Success Book Bundle


Put the Power of the Pouch in your hands with Kaye Bailey's two best selling books plus the highly effective Ultimate Pocket Diet Journal. Our customer favorite Lasting Success Book Bundle includes:

~The

all new

5 Day Pouch Test Owner's Manual 2nd Edition (July 2012)~Day 6: Beyond the 5 Day Pouch Test (2009)
~The Ultimate Pocket Diet Journal

.

700 pages of inspiration, motivation, empowerment & know-how to get you on track with WLS and keep you there! Great recipes, inspiring hints and proven secrets! Spoken in Kaye's compelling voice of compassion and "You Can Do This" spirit. Great bundle ensuring your lasting success with Weight Loss Surgery.

List Price: $65.95Bargain Bundle Price: $56.95 - Save $9.00

Save even more! Coupon code HOTSUMMER takes $3 off order at checkout!


($29 minimum order for coupon to apply)

More FAQ's - Making Progress Stick


I'm on Day 4 and only lost 2 pounds:


What am I doing wrong?

First, please keep in mind the 5 Day Pouch Test is not a cleanse diet or fad diet to hastily lose weight. It is a controlled method of changing dietary habits in an effort to return to the program prescribed at the time of our weight loss surgery. People do lose weight on the plan because of the dietary changes the plan empowers. This weight loss is considered a sweet bonus, not the primary objective. Please use the plan as a means to lasting weight loss and weight management, not just a quick trick to lose weight. And by the way, losing two pounds in four days is nothing to feel sad about! Congratulation! You can do this!

Article:

Four Truths about Weight Regain after WLS




What happens after the 5DPT?


Beginning on Day 6 after the 5DPT we slowly include complex carbohydrate vegetables and fruit in the diet at a ratio of two-thirds protein to one-third complex carbohydrate when measured by volume. We continue to follow the liquid restrictions and avoid slider foods and stay intently focused on the Four Rules. Now that we have recaptured that hell-bent determination that propelled us to have surgery in the first place we use the momentum in our pursuit of a healthy lifestyle and weight management with bariatric surgery.

Day 6: Beyond the 5 Day Pouch Test


I did the 5DPT and lost weight, but it didn't stick. Why?


The motivation for doing the 5DPT should always be to get back on track with the WLS dietary guidelines, not to lose weight. That means we take what we learn during the 5 days and apply it to our lifestyle on Day 6 and beyond. If we do the 5DPT simply to knock-off a few pounds and then go back to the very habits that lead to weight regain we will, naturally, regain the weight and then some. When we consented to weight loss surgery we agreed that for the rest of our life we would follow certain dietary guidelines. If we have drifted from the original guidelines the 5DPT can get us back to basics. At that point we must follow the guidelines we agreed to if we wish to sustain weight loss and keep our obesity in remission. Use this as a means to return to following the instructions you were provided by your surgical weight loss center and nutritionist. Go back to doing what worked for you when you were at your best and losing weight or maintaining weight.

Three Keys to Lasting WLS Success




Can I do the 5DPT every Monday-Friday
and then take weekends off?


I hope you won't do this. It takes us back to our pre-surgery diet habits and serves no positive purpose. With surgery it is impossible to put-away the tool for the weekend, so why would we put away our good habits for the weekend? Use the 5 Day Pouch Test as it is designed and move forward with an eye on the long-term goal of better health and weight management making the most of your tool, each day, and every day.

5 Day Pouch Test FAQ's