Whatever else you have on your mind,

Wherever else you think you're going,
Stop for a moment and look where you are:
You Have Arrived!
---
I believe in you.
You deserve to be healthy.
You deserve to be kind to yourself.
You deserve to achieve your greatest level of success with weight loss surgery when you harness your inner resources.
--

Kaye Bailey
5 Day Pouch Test Owner's Manual
Apples and Exercise Promote Body Fat Loss After WLS
We have all heard about marathon runners chowing-down on pasta heavy meals the night before a 26-mile race in what is commonly called "carbo-loading". It is an effort to supply the body with energy efficient carbohydrates that will be a ready fuel source come race time the next morning. But for the average person engaging in modest physical activity for weight loss or weight control, such carbo-loading is detrimental to our efforts. In fact, there are very few occasions where one will require the energy to perform physically that warrants a carbo-loading meal.
Weight Loss Surgery (WLS) patients who are following their bariatric guidelines know they must exercise daily in order to lose weight and maintain that weight loss. As they lose weight their endurance and intensity of physical activity will naturally increase. Often traditional physical activity enthusiasts will encourage WLS patients to eat high energy carbohydrate-dense snack bars before exercise. These may negate the caloric benefits of exercise for the patient and lead to discouragement when weight loss stalls or weight gain occurs.
For many WLS patients a better solution is to eat a nutrient dense apple about 30 minutes before exercise. Apples are low-glycemic* which means eating one instead of a high-glycemic energy bar will reduce the amount of insulin needed to digest it. That makes it easier for the body to burn fat and when the low-glycemic snack is followed by exercise the body will continue to burn body fat for the next few hours. Our goal in weight loss is to lose body fat, not muscle, so the combination of a low-glycemic snack with exercise is beneficial in reaching this goal.
Apples are available year round and they are affordable. They are exceptionally high in antioxidants, which can help offset the damage caused by free radicals, an unfortunate by-product of daily exercise. They are also rich in vitamin C as well as potassium. A medium apple provides about 81 calories and nearly 4 grams of fiber. Some of the fiber in apples is pectin, which may help lower blood cholesterol. Before exercise try slicing a tart apple and spreading the slices with peanut or almond butter (2 teaspoons). This will add a perfect balance of protein and fat to your healthy low-glycemic pre-exercise snack.
At the market look for apples that are hard and unbruised. Most of our better supermarkets now offer less-common apples alongside the familiar varieties of Golden Delicious and Red Delicious. Try Empire, Fuji, Jonagold or Crispin apples. But do not forget the old favorites including the tart and juicy Granny Smith.
*Low-Glycemic foods have less effect on your blood glucose than foods with a high glycemic index. High-GI foods tend to cause spikes in your glucose levels, whereas low-GI foods tend to cause gentle increases. Different carbohydrate foods can behave quite differently in the body. Some break down quickly during digestion and release glucose rapidly into the bloodstream; others break down gradually and slowly trickle glucose into the blood stream..
Kaye Bailey 2010 - All Rights Reserved
Article Source: Apples and Exercise Promote Body Fat Loss After Weight Loss Surgery
The Nurse Warned Me,
But I Gained Some Weight Back Anyway


"Dear Kaye,
Thank you for the Day 6 book. I guess I am one of "those people" - had the surgery and lost and then it came back, the weight. My WLS nurse warned me I could regain the weight and I didn't take her serious or maybe I thought I was more determined than everybody else or smarter or something. I wish I had asked her what would cause me to gain the weight back. I'm not sure that back in 2007 I ever heard of slider foods or liquid rules or anything like that. I just knew WLS was the answer for me. So now I'm up 48 pounds and want to stop it before it gets to 50 pounds and all of the sudden another 50 and I'll be back where I started. Thanks for explaining so many things in the Day 6 book. I wish I read this book before I even had the surgery, maybe I wouldn't be one of "those people" or at least not a 48-pound-regain one of those people.

This is the first time I have hope since the re-gain started.

Kelly MarcaNorthern Ohio
"
Printed with Permission.

Because we are all "One of those people" who have or could regain our weight.

Day 6 by Kaye Bailey


LivingAfterWLS
General Store

Coupon Code:
HEARTS2011



Save $3.00
off orders of $20 or more


Free Four Rules Magnet with every order!
Shop Now & Save
How to Increase
Activities of Daily Living
To Lose Weight & Keep it Off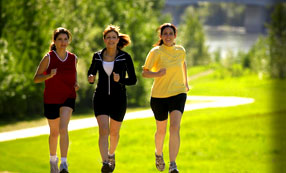 Of the four lifestyle changes prescribed to bariatric patients following weight loss surgery Rule #4, Daily Exercise, is the most difficult for patients to incorporate in their weight loss program. Patients who undergo weight loss surgery are morbidly obese at the time of surgery and most often have been living a sedentary lifestyle due to mobility complications caused by their weight. The surgeon's advice to include daily exercise as part of a weight loss program can feel as daunting as the challenge to climb Mt. Everest. In addition to daily exercise weight loss surgery patients are prescribed a high protein diet, and they must drink lots of water and avoid snacking.

Patients are more likely to become physically active when they gently increase their Activities of Daily Living (ADLs) rather than a attempt a full-steam-ahead boot camp-style cardio and strength training regimen from the get-go. The well-known Duke Diet for healthy and lasting weight loss suggests that the first element of fitness is the ADLs which include everything from "waking up, getting out of bed, combing your hair, putting on your robe, stepping out to get the newspaper to doing household chores, taking care of the yard, and walking the dog." According to the Duke Diet program ADLs accumulate throughout the day and burn calories with little or no conscious effort.

During the early days and weeks of recovering from bariatric surgeries, including gastric bypass, adjustable gastric banding (lap-band), and gastric sleeve, patients are encouraged to walk short distances several times a day as part of their recovery program. As a person heals from surgery they can mindfully seek opportunities throughout the day to increase their ADLs in ways that morbid obesity had limited them before surgery and the resulting weight loss. Patients should avoid the mistake many have fallen to, that is "waiting until I lose the weight before I start exercising." Patients who wait to include exercise in their day or fail to increase their ADLs seldom achieve the desired goal weight or sustain the weight loss full term.

Consider these opportunities to increase Activities of Daily Living while recovering from gastric weight loss surgery:

Do moderate housework like vacuuming and sweeping more frequently and more energetically
During TV commercial breaks stand and walk in place, do stretches, knee bends, or arm circles
Take the dog for longer, more frequent walks
Play actively with children and include brisk walking, bending, tossing or climbing movements at the park or playground
Enthusiastically work in the garden mowing the lawn or raking leaves
Use stairs instead of elevators or escalators going both up and down
Take stretching breaks to loosen tight muscles during long working days at a desk or office job
Stand for routine office tasks like sorting paperwork or filing and talking on the phone
Do calf raises while standing on line or waiting for the bus
Plan hometown walking tours for a leisurely afternoon and explore your neighborhood
Bring groceries from the car into the house one bag at a time increasing steps, do arm curls with heavier items like canned goods before putting away
Hand wash the car with a bucket of sudsy water and rinse with the garden hose instead of going to a drive through car wash to increase activity and save money

The benefits of increased Activities of Daily Living are twofold for weight loss surgery patients: the first benefit is that of increased physical mobility and stamina; the second benefit is enjoying activities which morbid obesity had prevented. As patients become stronger physically through increased ADLs and weight loss they can then, quite effectively, begin to add fitness-building activities to their healthy weight management routine.
Kaye Bailey - 2010 - All Rights Reserved
Article Source:
How to Increase Activities of Daily Living After Weight Loss Surgery
LivingAfterWLS Weekly Digest
The Four Rules: #4 Daily Exercise

Most of Us Struggle with This One
February 18, 2011
Greetings!
This is the final installment in our annual review of the weight loss surgery Four Rules. And for me Rule #4, Daily Exercise, is the most difficult to abide. Every time I read a new study that suggests daily activity is as good as daily exercise for keeping us fit and healthy I am ready to jump on that bandwagon with my walking shoes tied! But the truth is, when I lapse in my commitment to 30 minutes of daily exercise my obesity goes into relapse as manifest in weight gain. My own 11-year personal study makes clear that in order for me to maintain a healthy body weight I need to exercise daily. What have you learned about your body since your weight loss surgery?

In this Digest we present several articles and inspiration for following Rule #4. For me exercise never comes easily and I will not make an empty promise that it can come easily for you. But I will say with deep conviction that I consistently feel better on the days I exercise versus the days I do not. And I believe you enjoy the same good feelings of health and wellness on good exercise days. I'm sure many of you can remember back when Jane Fonda lead us in our at-home video workouts with the battle cry, "Make it Burn!" Recently at age 73 she released a new workout video and made this revealing comment, "I don't like to exercise. I do it because the reward is so delicious and worthwhile. It's not like I wake up saying Oh, goodie! Time to work out!" -- Jane Fonda
So please join me in giving up the "Make it Burn" battle cry to appreciate the rewards of exercise that are so delicious and worthwhile!
Happy 2011 - We are all in this together!
Kaye
KayeBailey@LivingAfterWLS.com
---
Link to view the previously published Weekly Digests in our 2011 Four Rules Series:
Rule #1 - Protein First:
LivingAfterWLS Weekly Digest January 20, 2011
Rule #2 - Lots of Water
Rule #3 - No Snacking
LivingAfterWLS Weekly Digest February 9, 2011
The Four Rules: Before surgery most of us were taught the Four Rules we must follow in order to achieve the best results with weight loss surgery - any procedure. Those rules (with minor variations from one bariatric surgeon to the next) are:
Protein First
Lots of Water
No Snacking
Daily Exercise
In order to maintain weight loss and keep the obesity from which we suffer in remission we must follow these rules for life. When we meet patients who have maintained a healthy body weight for several years with weight loss surgery we learn that in most cases they live by the Four Rules.
If it has been a while since you have given consideration to the Four Rules I invite you today to spend a little time refreshing your knowledge and enthusiasm about Protein First. Actually, this is my favorite rule because it means good food without the guilt! Link to the articles of interest and take a look at some of our great WLS recipes. There is something for everyone as we get excited again about the Four Rules!
---
Every now and again it serves us well to step back into our pre-op mindset when we were hell-bent on making surgery work to achieve weight loss and improve our health and quality of living. Take a look at this article with your pre-surgery eyes. I think it will help renew your enthusiasm for working "the tool" and living well today:
Understand the Four Rules of WLS
Weight loss surgery is frequently perceived as an easy means to weight loss that requires little or no effort by the patient. However, patients who undergo bariatric surgery are prescribed Four Rules of dietary and lifestyle management that they will follow for the rest of their life if they wish to lose weight and maintain a healthy weight. Here is what you need to know about the Four Rules of weight loss surgery before going under the knife.
---
Coupon

Code:

HEARTS2011

A Collection of Neighborhood Recipes

Back in Stock!

Now in the Fourth Printing!

Edited by Kaye Bailey

300 Recipes for weight loss surgery patients BY weight loss surgery patients. Quality spiral bound cookbook features Appetizers & Beverages, Protein Breakfasts, On the Go Protein, Healthy Snacks, Condiments & Sauces, Soups & Salads, Vegetables & Side Dishes, Main Dishes, Sensible Desserts and Healthy Grains. Nutritional data included on most recipes.

List Price: $20.00

Sale Price: $18.00 -- Save $2.00 Off Cover Price!

Coupon Code: HEARTS2011

- Save $3.00 Off your Order!

Happy Valentine's Day!

Free Four Rules Magnet with purchase!
For Effective Weight Loss and Enduring Weight Management we Must Exercise
Rule #4 - Daily Exercise
The final rule, the one many weight loss surgery post-ops despise the most, patients must exercise every day.

Nothing is more disappointing than hearing a gastric bypass patient brag that they didn't have to exercise to lose weight. It's true; patients will lose weight without lifting a finger. But patients who do not use the time of rapid weight loss to incorporate exercise into their lifestyle are doing themselves a grave disservice.

Obesity cripples the body. Bone tissues are compromised, joints are swollen, the vascular system is inadequate and the skeleton overburdened. As weight is lost, the burden on the bones, joints and vascular system is decreased. However, the body is a magnificent machine. Given proper nutrition and physical motion it will rebuild its broken framework. The systems can become strong and vital.

The most effective way to heal the body from the ravages of obesity is to exercise. Exercise means moving the body: walking, stretching, bending, inhaling and exhaling. Exercise is the most effective, most enjoyable, most beneficial gift one can bestow on themselves in the recovery from life threatening, crippling morbid obesity. People who successfully maintain their weight exercise daily.
---



Link to more informative and helpful articles about Rule #4: Daily Exercise.
Chained to a Desk?
Five Sneaky Ways to Put Motion in Your Day
Like many office workers I start the day with good intentions of getting to the gym after work, but invariably interruptions happen and my workout session gets pushed off the schedule. One missed workout becomes two and next a week has passed and I have not laced my cross trainer shoes.
Read Full Article
.
Stiff From Sitting?
Try These Standing Leg Stretches
For people fighting obesity or morbid obesity the sedentary nature of our jobs works against us as we spend the majority of our working day seated allowing our basal metabolic rate to slow down. Not only that but our joints become stiff and muscles weaken from lack of use. It is hard to determine which came first: the obesity or the sedentary work environment.
Read Full Article
.
5 Day Pouch Test Bargain Bundle
The Works! Everything you need to do your very best with the 5 Day Pouch Test!
-5 Day Pouch Test Owner's Manual by Kaye Bailey
-Feed the Carb Monster Soup Mixes (16 Servings - 2 Mixes)
-Emergen-C Bundle pack (7 Servings)
-FREE -- 2010 Goody Bag ($1.95 Value)
$45.50 Value --- for $38.50
SHIPPED USPS PRIORITY MAIL
SAVE 15% when you purchase the Bundle!!!
Our Price: $38.50
List Price: $45.50

SHOP NOW
Coupon Code: HEARTS2011
Save $3.00 Off orders of $20 or More
Free Four Rules magnet with order!
The Neighborhood
Your Safe Haven Circle of Friends
9,709 Neighbors - 160,485 Posts
The LivingAfterWLS Neighborhood: an online compassion driven social space evoking feelings of comfort, understanding, knowledge, warmth, acceptance, trust and happiness for those who have undergone gastric bypass, lap-band or any type of weight loss surgery or those struggling with weight control.
LivingAfterWLS Neighborhood: Ad-Free, Spam-Free, Privacy Protected. Don't trust your weight loss surgery life to anyone else.
Introductions
Come in and tell us about yourself! We love meeting new Neighbors and everyone is welcome here in our little community.
Introduce Yourself!
Want to join the Neighborhood, but not sure where to start? Tell us in this Volume 4: What brought YOU to the Neighborhood? Everyone is welcome - Can't wait to meet you!
Start Here
Weight Loss Surgery Chat
All things weight loss surgery. Find your procedure peer in our gastric banding, gastric sleeve forums. Or talk to veterans of weight loss surgery. Learn about diet, nutrition, exercise and more after weight loss surgery.
5 Day Pouch Test Forum
Always a popular destination the 5 Day Pouch Test Forum is your place to connect with others who are using this popular plan to get back on track with their weight loss surgery tool.
See how Sareena & Debbie Jean did last week:
Take a Look!
Day 6: Beyond the 5 Day Pouch Test
Harness the momentum of your 5 Day Pouch Test and continue forward with a positive effort at Day 6 Living. Great support from others, like you, who are trying their best to live healthy happy lives with weight loss surgery.
The You Have Arrived Alumni Club
Connect with others who had weight loss surgery the same year you did and share the journey! From the Pioneers of the 1980s to our newbies of 2010, everyone has a place in the Alumni Club to call home.
The Picket Fence
A place to stop and share the things in our daily lives beyond weight loss surgery. A neighborly place of support and friendship.
Fun Friday
Community Kitchen
Neighborhood Cookbook
For Newbies:
Get Moving After Surgery with a 12-Week Walking Program
Patients who undergo bariatric surgery for weight loss are instructed to exercise daily as part of their lifestyle changes for weight loss and improved health. A walking program is a great way to accomplish daily exercise and may be started as soon after surgery as the doctor will allow. This 12-week program gets patients moving, one step at a time, to better health and happier living.
Week 1: Take two 5-minute walks every day. Week one begins as soon as you are released from the hospital. Because of your recent major surgery and your past sedentary habits you may have poor endurance. By starting with 5-minute walks you will not become exhausted or discouraged, you will begin to build strength.
Week 2: Take two 7-minute walks every day. Go at your own pace. If at the end of 7 minutes you feel like walking further continue, but no more than 10-minute intervals. You are getting stronger, congratulations!
Week 3: Take two 10-minute walks every day. Your abdomen will be healing now, concentrate on your posture. Good posture allows muscles to be used more efficiently. Enjoy the scenery and your improving health during your 10-minute walks.
Week 4: Take two 15-minute walks every day at your own pace. Congratulations! You are meeting the goal of 30 minutes of exercise each day. Doesn't it feel great?
Weeks 5-8: Gradually shift from two daily 15-minute walks to one walking session of 30 minutes each day! Make sure as you transition from two short walks to one long walk that your total walking time for the day equals 30 minutes. For example, one 20 minute walk and one ten minute walk. Walk proudly, swing those arms and applaud yourself! You are doing an excellent thing for your physical and mental health.
Weeks 9-12: By now you have healed from your surgery, you are experiencing great success with your weight loss. It is time to pick up the pace and cover more distance in your 30 minutes of daily walking. Try each day to walk just a little bit further. Step proudly and get moving - you are going to love how good you feel!
Still not convinced walking is for you? Have some excuses you are using to deny your body and mind the pleasure of physical motion? Read on!
Not enough time to walk? I don't think so! Not when in the beginning you only need to walk 10 minutes a day - and by week twelve you are spending one-half hour a day walking! That's a half-hour sitcom, surely you can squeeze that amount of time into your day to make your life healthier and more meaningful. One walking group claims time is all we have and walking for exercise will probably extend your time on earth! Bottom line: You don't have time not to walk!
Afraid you might injure yourself walking? Probably not. Walking is about the safest form of exercise around - in fact, walking injuries are slight such as blisters, mild cramping, or sore knees and joints. If you follow the program above and build up your endurance and strength you are at slim risk for injury. A cautionary word, pedestrians are killed by motor vehicles. Outdoor fitness walkers can avoid this fate by using walking trails or sidewalks. Walk facing traffic, wearing light colors and reflective clothing and double-check both ways before crossing streets.
Too embarrassed by your size to be seen "exercising" in public? Admittedly, this is my personal favorite excuse, and I don't think I'm alone. I'm lucky enough to have a treadmill in the basement, and even at a healthy weight, I prefer the privacy of my home to walk for fitness. If you don't have a treadmill another option is a walking fitness video that will have you marching about in front of the TV building cardiovascular supremacy in the privacy of your own world. Try Leslie Sansone's "Walk Away the Pounds" video.
---
Leslie Sansone: Walk Away the Pounds Ultimate Collection
by GAIAM AMERICAS

Buy Now
---
Exercise may be the most difficult change to incorporate into your lifestyle after weight loss surgery. Unlike the food restrictions necessary to affect weight loss, exercise does not come with surgically achieved tool to help you. Exercise is entirely up to you. Times have changed. Consistent moderate exercise has replaced the no-pain, no-gain torture of decades past. Exercise and fitness has become more pleasurable and less injurious. Daily exercise improves our physical appearance, our health and our overall sense of well being. We must not cheat ourselves the innumerable positive benefits exercise brings to living. Start slowly, set reasonable goals. Reach and surpass those goals. Your life now, after weight loss surgery, is about health and wellness. This can only be achieved with a commitment to physical movement.
By Kaye Bailey
Article Source: Get Moving After Weight Loss Surgery With a 12-Week Walking Program
Join the Neighborhood:
Exercise & Fitness Forum
Social Connections

Go beyond the LivingAfterWLS community and connect with Kaye Bailey in these popular social media destinations:

Kaye Bailey - LivingAfterWLS
Let's connect on Facebook!
LivingAfterWLS Group
Official 5 Day Pouch Test Group
Day 6 Group
---

Kaye Bailey - LivingAfterWLS
Let's Tweet!
Hashtags: #WLS #5DPT #LAWLS
---
Daily Kaye Bailey!
You Tube
:
Kaye Bailey's Channel
Wiggle Therapy
Decipher hunger pangs using wiggle therapy, one of Kaye's new "Four First Before Food" techniques to identify the body's request for things other than food.
More Broadcasts
NEW!
5 Day Pouch Test Video Broadcasts
Thank you for being a loyal Neighbor of LivingAfterWLS. We are proud to serve you in your weight loss surgery journey.
Sincerely,
Kaye Bailey
LivingAfterWLS, LLC
The health content in the LivingAfterWLS website is intended to inform, not prescribe, and is not meant to be a substitute for the advice and care of a qualified health-care professional.