September Theme:
A Journey
Back to Basics
"Feeling hunger is not a moral problem: it is one small part of a very complicated biological process."
~ Kaye Bailey - 5DPT
"Appetite, when uncontrolled, leads you to consume unneeded calories -- a major obstacle to losing weight and keeping it off. The first step to losing weight and keeping it off is to become aware of when your desire to eat is generated by the untimely urges of appetite."
Page 22 - The Serotonin Power Diet by Wurtman and Marquis




"Hunger is distracting and unpleasant, almost as much as being bloated or stuffed. You should no more skip meals than you would skip filling your gas tank -- you'll only be stranded later. Feed it reasonably and on schedule and your body's
engine is less likely to answer you with screaming hunger."
~
French Women Don't Get Fat by Mireille Guiliano page 40
.
"Develop strategies for navigating in the real world. When we have surgery we changed and then we returned to the exact environment we lived in prior to surgery: the very environment that contributed to our obesity. The only chance we have to make the surgery work is to evolve strategies for navigating our new body in the old waters."
~ 5DPT Owner's Manual page 89.
"Weight regain is complicated. Remember, weight regain following weight loss surgery is not a simple matter. According to experts, "Weight regain after gastric surgery is multi-factorial and likely involves a complex interplay between a permissive psychosocial environment, nutritional habits, and a complex genetic and anatomic milieu that effect many physiological regulatory pathways controlling food intake behavior and energy metabolism after the procedure." (Barham K. Abu Dayyeh, 2011)

5DPT Manual page 22"
Was my 5DPT a success?
Our Publications on Amazon









Day 6: Beyond the 5 Day Pouch Test
by Kaye Bailey by LivingAfterWLS, LLC

Buy Now
Cooking with Kaye Methods to Meals: Protein First Recipes You Will Love
by Kaye Bailey by LivingAfterWLS, LLC

Buy Now
Ponder This:
Understanding Weight Regain after WLS





There are a few things I hope you will remember about weight regain which may help you face it rationally with kind and gentle compassion:

Weight regain is not a moral issue. A person is not good if they lose weight and bad if they gain weight. Gained weight is a symptom of the metabolic disorder called obesity. When weight is lost and managed the disease is in remission; when weight gain occurs the disease is in relapse. Managing the disease is our responsibility and we are served well when seeking the support of others including our bariatric team, friends, family and WLS community. (Read: Four Truths About Weight Gain After WLS)

Knowledge is power. Not long ago I heard a bariatric surgeon say that patients regain weight because they were not fully educated before surgery. The fact is, life after surgery is quite overwhelming. I'm positive I retained only scant bits of information taught during my pre-op and early post-op recovery. What I know now is the pursuit of new information day in and day out is mandatory if I'm going to stay focused and enthused about weight management. The best place to learn about life after WLS is from other patients who are doing their best -- just like you -- to make this weight management experience healthy and effective.

It is never too late. If we have allowed our health problem to become a moral problem it is easy to suffer feelings of hopelessness. But it is never too late to make little changes which bring about a big difference in our life. Each new day, each new meal, each new step we take is an opportunity to nurture our body and being. It is never too late.

5DPT Featured Articles




January 2013 Bulletin:
Obesity is a Metabolic Disease.
Why do we treat it clinically?
View Here
February 2013 Bulletin:
Rule #1: Protein First.
Why protein and how much?
View Here
May 2013 Bulletin:
Day 4: Your New Normal
View Here
June 2013 Bulletin:
Don't blame the equipment, just make the play
View Here
5DPT June Special Edition:
Top FAQ's January - June 2013
Questions & Answers to improve your 5DPT Experience
View Here
5DPT July Bulletin:
WLS Secret Revealed
View Here
5DPT August Bulletin:
Get back to basics fast with the 5 Day Pouch Test
View Here
5DPT August Bonus Bulletin:
Weight Maintenance Secrets
View Here
Question: What is the biggest mistake you see people making on the 5 Day Pouch Test?
Kaye's Answer: Not learning and following the plan or changing the plan drastically.


Learn the plan. Read the plan in full and be sure you understand it. Read the plan completely in order to understand the progression of your diet from Day 1 to Day 5. Pay close attention to understanding the liquid restrictions and slider foods: these are the most common problem areas that lead to weight regain after weight loss surgery. As you become familiar with the 5 Day Pouch Test compare it to the early dietary stages following your weight loss surgery. Think back to what worked for you then and imagine the same will work for you again. Remember, you already know how to lose weight using your surgical tool. The effort you put into the 5DPT will return you to that place of healthy and reasonable weight management using your tool.


Try not to make too many changes to the plan. Keep it at 5 Days. Don't restrict foods and go hungry. Really pay attention to what changes you are making and constantly think about the Four Rules can be your way of life, not just a temporary means of taking off a few pounds only to put it back later. This is a way of life we agreed too when undergoing surgery and it is for our lasting health. The 5DPT can help you get back to doing what works with WLS to support your lasting health and weight goals.

More Featured Articles
---
Greetings -
Thanks for joining me for the September 5 Day Pouch Test Bulletin, our first of the fall season. For me, now seems like the right time to review my understanding of body hunger and remind myself of the difference between hunger and appetite. In hearing from you in the weight loss surgery communities I know that many of us struggle time and again against hunger -- or what we think is hunger. One of the best breakthroughs in understanding my food relationship came in 2008 when I read the words, "Hunger is not an emergency." My goodness! Who knew? Read my blog post account of that enlightening moment:


"Just this week I had a breakthrough moment when I read that naturally slender people do not treat hunger as an emergency. "Most of us who struggle with extra pounds tend to view hunger as a condition that needs to be cured - and fast," writes Judith S. Beck, PhD, author of the Beck Diet Solution. "If you fear hunger, you might routinely overeat and avoid it," she says adding, "Thin people tolerate hunger because they know hunger pangs always come and go, buying them some time."


Hunger defined: the painful sensation caused by a lack of food that initiates food-seeking behavior.


Hunger is not an emergency. Interesting, don't you think? Since publishing the 5DPT I've received tremendous feedback. Some people are amazed to not feel hungry, even on those difficult first two days. Others report "climbing the walls" hunger. I believe each of us responds differently to the 5DPT and there are certainly extremes between lack of hunger and ravenous hunger.


Here are some tricks for learning to treat hunger the way slender people do - a condition that comes and goes.


- Drink water or flavored water the curb hunger pangs.


- Ignore the hunger and acknowledge that you will survive.


- Establish a predictable and consistent eating schedule so your body becomes accustomed to when you will eat.


- Eat protein first thing in the morning and again at lunch and dinner.

-Supplement protein intake with Total Protein.


- Minimize visual cues that trigger hunger pangs (avoid/ignore media advertising, place snack foods in closed cupboards, avoid the office break room, etc.)


- Exercise. Take a brisk walk before giving in to hunger (this will rev your metabolism).


Finally, just as hunger is not an emergency, it is also not a failure. If you feel hunger during the 5 Day Pouch Test then take one of the steps above to ignore it. And if you are still hungry then eat something from the approved list of foods for the day. Associating hunger with feelings of failure often leads to destructive eating and inappropriate food choices. The 5DPT is a powerful tool and a great step toward building a better relationship with food and your weight loss surgery."


Today, in the September 5 Day Pouch Test Bulletin, we visit the topic of hunger, appetite, and satiation. I've enjoyed preparing this refresher course for you as it has prompted me to remember some of the sound principles that serve us well after weight loss surgery. Thanks for joining me today.
CHEERS!
Kaye

Note: In case you missed it in June, we published our mid-year Special Edition of the 5 Day Pouch Test Bulletin - the most commonly asked questions so far this year. Check it out in our archive: 2013 June Special Edition Bulletin


"I believe in you.
You deserve to be healthy.
You deserve to be kind to yourself.
You deserve to achieve your greatest level of success with weight loss surgery when you harness your inner resources."
--Kaye Bailey
5 Day Pouch Test Owner's Manual
Copyright Consideration:
You are our valued reader. We respect your rights and privacy by never sharing your information with a third party. Please respect our creative rights by honoring copyright laws and prevent plagiarism.
---
5 Day Pouch Test Owner's Manual


Customer Favorite from LivingAfterWLS
The complete 5 Day Pouch Test plan including inspiration, instructions, and recipes in Kay e Bailey's classic empowering style. 180-page easy to read paperback with hints, tips and encouragement that enables you to take charge of your weight loss surgery tool. 2nd Edition includes new guidelines from the FDA, USDA, and the ASMBS. 16 new 5DPT recipes; more FAQ's; more inspiration from Kaye. Improved format. Same great plan shared with Kaye's encouragement and enthusiasm. Same low first edition price $22.95. Get back on track with Kaye! You Can Do This!

Fun complimentary goody bag with every order!
View
Table of Contents
SALE! $22.95

Learn more about the new second edition:
An Interview with Kaye Bailey
---
Understanding Hunger
Learning the Signals
Shared with permission from the
5 Day Pouch Test Owner's Manual
-
All Rights Reserved



Hunger is not the only physiological signal managing our food intake. There are several factors that decide when it is time to eat and when it is time to stop eating. As recovering morbidly obese people it is important to understand the signals our body sends in order to lose weight and not become morbidly obese again. After all, ignoring these signals contributed to our obesity in the first place.



The following definitions are from Understanding Nutrition (Whitney & Rolfes, 2005), pages 252-256:



Hunger: the painful sensation caused by a lack of food that initiates food-seeking behavior.



Hypothalamus (high-po-THAL-ah-mus): a brain center that controls activities such as maintenance of water balance, regulation of body temperature, and control of appetite.



Appetite: the integrated response to the sight, smell, thought, or taste of food that initiates or delays eating.



Satiation (say-she-AY-shun): the feeling of satisfaction and fullness that occurs during a meal and halts eating. Satiation determines how much food is consumed during a meal.



Satiety (sah-TIE-eh-tee): the feeling of satisfaction that occurs after a meal and inhibits eating until the next meal. Satiety determines how much time passes between meals.



There are three types of influences that trigger hunger: physical, sensory and cognitive. The most reliable influence is physical: an empty stomach, gastric contractions, and the absence of nutrients in the small intestine, gastrointestinal hormones and endorphins. Sensory influences such as the thought, sight, smell and taste of food will trigger hunger. And finally, perhaps the influence we know best, cognitive. That is the presence of others, special occasions, perception of hunger (head hunger), the time of day or the presence of food. In other words, external cues.

But as we all know, there are mental and external cues that can lead to hunger, appetite, and even satiety. According to Understanding Nutrition, "Eating can be triggered by signals other than hunger, even when the body does not need food. Some people experience food cravings when they are bored or anxious. In fact, they may eat in response to any kind of stress, negative or positive. These cognitive influences can easily lead to weight gain." (Whitney & Rolfes, 2005)

As we go forward with our post-surgical weight loss living it is important to pay attention to the feelings of satiation and satiety. The small stomach works well (when used correctly) to signal a feeling of satiation and indicate it is time to stop eating. This leads to satiety, which is like a pink sticky note that reminds us to not start eating again.

Develop a new awareness and listen to your body. Finally, just as hunger is not an emergency, it is also not a failure. If you feel hunger during the 5 Day Pouch Test carefully assess the signals to decide the state of urgency. After careful assessment if you are still hungry then eat something from the approved list of foods for the day. Associating hunger with feelings of failure often leads to destructive eating and inappropriate food choices. Feeling hunger is not a moral problem: it is simply a small part of a very complicated biological process.





Copyright (c) LivingAfterWLS ~ All Rights Reserved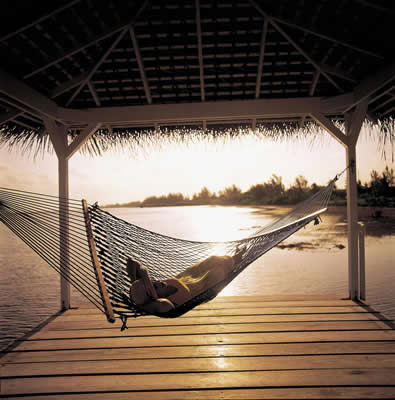 I'm going to Maui - I don't want to follow the rules!


My sister Julie, who in her own right has been very successful with a popular mainstream weight control program after bearing two children, taught me a very powerful lesson about my own weight loss surgery. Several years ago she and her family were preparing to vacation in Maui, Hawaii. She told me she would not be "dieting" that week; she had given herself permission to enjoy any food that struck her fancy. I was so excited for her: she had worked very hard and she looked fabulous. Julie is fabulous! She then indicated, "It isn't like you. You have your 'diet' with you 24/7. You never get to take the week off and go to Maui and eat whatever you want." She said it so kindly and tenderly, it was not hurtful. It was matter of fact. She spoke the truth.

A popular mainstream weight loss program advertises, "Take weekends off!" The inferred message: if we are good (follow the program rules) during the week, then on weekends we are rewarded with a state of dietary anarchy where there are no rules. By Monday, after two days lived in the absence of any common dietary standards, we must start anew and repeat the cycle. Again.

Can you think of any way to treat your body more unkindly? Okay, chain smoking, heavy drinking, and reckless driving: I get it. There are worse things we could do. But the nutritional chaos caused by this cycle is no doubt a leading contributor to the expanding waistline in this country and the growing mental despair we suffer as our health declines and we lose the impetus to keep trying.

Consider this example: Your daughter faithfully follows your instructions to wear her bicycle safety helmet on Monday, Tuesday, Wednesday, Thursday and Friday. Proud of her compliance, on Friday night you praise her, "What a good girl you have been wearing your safety helmet all week. This weekend, as a reward, you may ride your bike wherever you wish and you do not need to wear your safety helmet."

I didn't think so. No parent would risk their child's life to give them a "reward" so foolish. Why would we risk our nutritional wellness with the reward of dietary anarchy? Isn't the benefit of good health substantial reward in itself?

Our weight loss surgery is our 24/7 safety helmet. And aren't you glad? Look where "weekends off" got is in the national sport of dieting? Weekends off took us right to the front of the line of morbid obesity. Weekends off put us in the danger zone where we risked our lives. I want my weight loss surgery with me 24/7 because I like feeling safe.

As a side note, Julie came home from Maui just as fabulous as she was when she left. Whether she would admit it or not, I think she kept her safety gear on 24/7. Maybe I'll ask her to take me to Hawaii and show me how she did it..

Shared with permission from "Day 6: Beyond the 5 Day Pouch Test" by Kaye Bailey. Copyright 2012 - LivingAfterWLS ~ All Rights Reserved. Pages 89-90.

---
Three Keys to Lasting WLS Success
Nearly a quarter-million people in the United States will undergo weight loss surgery this year to arrest their morbid obesity and lose weight. In spite of the drastic nature of gastric surgeries not all patients will reach a healthy weight and some may eventually regain weight they lost initially with surgery.
Link to Article

Enjoy the benefits of 27 carefully selected delicious servings to support your weight loss goals.
If you already have the 5 Day Pouch Test Owner's Manual but need some additional encouragement and dietary support this bundle is for you. Improve your odds for success with this bundle of 27 servings of proven dietary support products. Our dietary supplements are carefully selected to fuel your 5DPT, promote weight loss, and help you get back on track with WLS.
Bundle includes 6 servings herbal tea w/sweetener; 8 servings carb monster soup your choice of Hearty-Vegetable or Tomato-Basil; 6 servings Protein2Go Drink Mix; 7 servings Emergen-C; complimentary Goody Bag and helpful suggestions for using dietary support products with the 5DPT.
Bundle Price $25.95
Select Soup Flavor:
---
Hunger: Don't think about the Food
Change the focus of your thoughts
Do you remember the first few weeks out of surgery when all you could eat was gelatin or protein shakes or broth or whatever your center recommended that was bland? During the post-op healing phase most of us didn't feel well enough to do anything and so it was easy to focus on the foods we loved but were now divorced from.
How did you distract your thoughts from food? Here are a few suggestions for redirecting our thoughts away from food, from what we are giving up to what we are getting.
Read fashion magazines and daydream about your new body in the season's latest fashions.


Practice accepting compliments graciously so you are ready when the cheers start coming your way.


Read a book about nutrition so you are well informed and ready to take care of your new body.


Visit gyms in your area, meet trainers and consider how you are going to exercise the minute you get released.


Read the LivingAfterWLS websites for information & inspiration. (Ok, so I had to plug my own site - SMILING!)


Network with other WLS people and share your common experience.


Begin a journal of your weight loss experience. Be sure to include statistics like weight, BMI and measurements.


Begin your walking program - most patients are instructed to start walking the day after surgery.


Enjoy yourself! This bland phase of eating is the start of your brand new life.

The Strategies for Success:


Fixes for Metabolism Slumps
There is great speculation among the seasoned ranks of weight loss surgery patients that at some point the magic of gastric surgery is gone and the body resets its metabolism adjusting to the new smaller stomach and different digestive system. During the phase of rapid weight loss, called by many the "honeymoon period," patients of gastric surgery seemingly lose weight without effort. In truth, patients are eating a diet so low in calories their bodies are near starvation mode. As the body heals from medical injuries sustained in surgery and adapts to the new stomach and digestive process of gastric bypass, gastric banding or gastric sleeve, it does tend to metabolize and store energy (food) more efficiently.
Patients who find their body losing weight more slowly often give up hope and blame themselves for missing the "window of opportunity" for massive weight loss that bariatric surgery provides. But there is no reason to give up hope. There are many small targeted lifestyle changes that we can make which will boost metabolism and enhance our overall feeling of wellness. Dr. Miriam Nelson, director of the John Hancock Center for Physical Activity and Nutrition tells us, "Anything that energizes you: a good nights sleep, fresh air, sunlight, a healthy diet, regular exercise, ultimately helps drive metabolism."
Stretching & Sunshine:
Begin the day like a cat and open with a stretch. Stand and reach for the stars stretching your legs, torso, spine and arms. Feel you body open up after a good nights rest. Bend at the hips and stretch for your toes. Listen to your body and stretch and move to open the flow of blood and deliver extra oxygen throughout. If you regularly practice yoga enjoy a few moments of Downward Facing Dog or Cobra. Early morning stretching naturally accelerates your metabolism. If the opportunity presents itself enjoy your stretching in sunlight. Exposure to bright light decreases melatonin and increases serotonin, shifting the body from sleep to awake mode, in turn, revving your metabolic furnace.
Protein and Green Tea:
Metabolism slows down naturally at mid-day. Give it a nudge with a high protein lunch of lean animal protein or omega-3 rich fish. Protein takes the most energy for the body to digest so that means it has to rev its metabolic engines when managing a high protein meal. And we all know that "Protein First" is the first rule of weight loss surgery. Try roast turkey breast with sliced veggies or salmon salad with lettuce and tomato. Aim for at least 21 grams of protein at all meals. Between meals sip on green tea which is considered a fair exchange for plain water. Studies show that the polyphenol compounds in 2 to 4 cups of green tea may help raise metabolism by as much as 35% and encourage fat burning.
Midday Sprint-Walk:
As few as 30 seconds of high-intensity movement has been shown to spike levels of human growth hormone which in turn helps to build lean muscle and burn fat. Do not let the words "high intensity" scare you, we are not training for an Olympic event. Simply put, high intensity is above our normal rate of exertion. For example, during a mid-afternoon break take a short walk around your building or parking lot. For 30 seconds of that walk sprint-walk then return to your comfortable walking pace. Repeat this once or twice as time allows. The increased intensity gives you a metabolic bump that will last for several hours without breaking a full workout sweat.
Get Some Rest:
After a day of mindfully boosting your metabolism now is the time to let it slow down and rest. We are more successful at engaging in metabolism boosting activities the next day when we have enjoyed a good nights rest. Shut down electronic distractions such as television, computers and Blackberrys an hour before going to bed. Enjoy quiet conversation, meditation or reading as the final activity before entering sleep.
By
Kaye Bailey
Download 5 Day Pouch Test Journal
---
Save 25% and build your WLS Library with quality publications! Exclusively sold at LivingAfterWLS Kaye Bailey's work is internationally acclaimed and supported by bariatric centers, nutritionists, support groups,
and people just like you doing their very best LivingAfterWLS with bariatric surgery.Bundle includes:
5 Day Pouch Test Owner's Manual 2nd Edition (2012); Day 6: Beyond 5DPT (2009); Cooking with Kaye-Methods to Meals (2012). Over 250 recipes; 600 pages of effective empowerment supporting your healthy weight management. SKU #LAWLS-BWB3
Suggested Publisher Price: $82.95
---
Recipe: Day 6 Family Supper
Easy Beef Stroganoff
Featured recipe from
Day 6: Beyond the 5 Day Pouch Test
, page 177.
Shared with permission, LivingAfterWLS, LLC (C) 2012.
Easy Beef Stroganoff
Stroganoff is named after the 19th-century Russian diplomat Count Paul Stroganov. It is a dish of thin slices of beef quickly cooked with sliced onions and mushrooms in butter and finished with sour cream. In the United States we serve it over egg noodles. Remember our I DIET Intelligent Basics from Part 2 and use the starchy noodles as a condiment to avoid over eating.
Ingredients:
2 cups egg noodles, yolk-free, uncooked
1 pound beef round
4 teaspoons canola oil
1/4 teaspoon salt
1/4 teaspoon pepper
1 clove garlic, minced
1 package (8-ounces) mushrooms, sliced
1 package brown gravy mix
1 cup cold water
1/4 cup sour cream, light
Prepare egg noodles according to package directions and keep warm. Cut beef round against the grain into 1/4-inch thick strips. Heat 2 teaspoons of canola oil in a large 12-inch skillet over medium-high heat. Add 1/2 of beef and cook and stir for one minute or until outside surface of beef is no longer pink. Do not overcook. Remove from skillet to a platter and tent with aluminum foil. Add remaining 2 teaspoons vegetable oil and cook remaining beef. Transfer second batch of beef to plate and season with salt and pepper. Tent with foil.
In same skillet cook garlic and mushrooms until tender and aromatic. Add gravy mix and 1 cup of cold water to skillet, stirring constantly until gravy thickens. Remove from heat and stir in sour cream. Add beef to gravy and stir to coat.
Serve stroganoff with warm egg noodles, 1/2 cup of noodles per normal serving, 1-2 Tablespoons noodles WLS serving.
Serves 4. Per Serving: 377 Calories; 20g Fat; 28g Protein; 20g Carbohydrate; 2g Dietary Fiber.
Day 6: Beyond the 5 Day Pouch Test
by Kaye Bailey by LivingAfterWLS, LLC

Buy Now
---
LivingAfterWLS:
Serving the WLS Community Since 2006

Don't trust your weight loss surgery life to anyplace else.

Spam-Free ~ Privacy Protected

Thank you for being a loyal Neighbor of LivingAfterWLS. We are proud to serve you in your weight loss surgery journey.


Sincerely,

Kaye Bailey

The health content in the LivingAfterWLS website is intended to inform, not prescribe, and is not meant to be a substitute for the advice and care of a qualified health-care professional.
LivingAfterWLS, LLC
Kaye Bailey, Founder
Evanston, Wyoming 82931