August Theme:
A Journey
Back to Basics
"When we had surgery most of us vowed we would never go back to the state of morbid obesity and illness that lead us to the operating room in the first place. This suggests that when we fall off the wagon of dietary compliance it is not so much about a moral breakdown or relenting to environmental pressure (think food pushers), but perhaps we simply don't remember how
bad obesity felt."
~ Kaye Bailey
"Simply not wanting to be overweight is a wish, not a plan. One way to motivate yourself is to recognize how gratifying it is to make a commitment to a goal, identify the specific steps to get there, follow your plan, and reap the rewards."
~ Wurtman & Marquis
"
What if I regain weight?
Honest Evaluation.
Assess your eating and exercise evolution and return to the lifestyle prescribed at the time of surgery. Use the 5 Day Pouch Test as a mechanism for returning to dietary and lifestyle compliance prescribed at the time of surgery."
~ 5DPT Owner's Manual page 22.
Don't be afraid to give your best to what seemingly are small jobs. Every time you conquer one it makes you that much stronger. If you do the little jobs well, the big ones will tend to take care of themselves.
~ Dale Carnegie
"Weight regain is complicated. Remember, weight regain following weight loss surgery is not a simple matter. According to experts, "Weight regain after gastric surgery is multi-factorial and likely involves a complex interplay between a permissive psychosocial environment, nutritional habits, and a complex genetic and anatomic milieu that effect many physiological regulatory pathways controlling food intake behavior and energy metabolism after the procedure." (Barham K. Abu Dayyeh, 2011)

5DPT Manual page 22"
Was my 5DPT a success?
Bonus Recipe:

Mini Zucchini Pizzas

For Day 6 and Beyond


This recipe comes together quickly and each muffin-half pizza is a perfect portion for the weight loss surgery patient. Left-over servings may be gently reheated in the microwave or toaster oven and enjoyed as a light lunch the following day. Add additional vegetables to suit the season and your taste.
Ingredients:

1 cup chopped scallions

1 small zucchini, thinly sliced

1 tablespoon vegetable oil

1 14-ounce jar Ragú Pizza Quick Sauce

3 English muffins (whole wheat or white), split and toasted

1 cup shredded Muenster cheese

2 tablespoons grated Parmesan cheese


Directions:

Preheat oven to 350 degrees F. In a large skillet, sauté scallions and zucchini in vegetable oil until tender. Spoon 1 1/2 tablespoons pizza sauce on each toasted muffin half. Evenly top with Muenster cheese, zucchini and scallions; sprinkle with Parmesan cheese. Place on baking sheet and bake 15-20 minutes or until cheese melts.


6 Servings. Per Serving: 284 Calories, 10g Protein, 11g Fat, 16g Carbohydrate, 4g Dietary Fiber.





LivingAfterWLS Neighborhood

My goodness, have we had a rough time of our community upgrade. Please watch your email for an exciting announcement about the return of our "Safe Haven Circle of Friends." And thank you so much for your patience and understanding during this time of utter frustration for us at LivingAfterWLS.
LivingAfterWLS is your premier destination for life-long support for your health and weight management with all bariatric surgery procedures. Kaye Bailey founded LivingAfterWLS in 2004 and has served the WLS community since then, all-the-while learning to manage her own health with gastric bypass sugery in 1999.
Read the words we live by:
LAWLS Empowerment Statement
---
January 2013 Bulletin:
Obesity is a Metabolic Disease.
Why do we treat it clinically?
View Here
February 2013 Bulletin:
Rule #1: Protein First.
Why protein and how much?
View Here
May 2013 Bulletin:
Day 4: Your New Normal
View Here
June 2013 Bulletin:
Don't blame the equipment, just make the play
View Here
5DPT June Special Edition:
Top FAQ's January - June 2013
Questions & Answers to improve your 5DPT Experience
View Here
5DPT July Bulletin:
WLS Secret Revealed
View Here
Question: What is the biggest mistake you see people making on the 5 Day Pouch Test?
Kaye's Answer: Not learning and following the plan or changing the plan drastically.


Learn the plan. Read the plan in full and be sure you understand it. Read the plan completely in order to understand the progression of your diet from Day 1 to Day 5. Pay close attention to understanding the liquid restrictions and slider foods: these are the most common problem areas that lead to weight regain after weight loss surgery. As you become familiar with the 5 Day Pouch Test compare it to the early dietary stages following your weight loss surgery. Think back to what worked for you then and imagine the same will work for you again. Remember, you already know how to lose weight using your surgical tool. The effort you put into the 5DPT will return you to that place of healthy and reasonable weight management using your tool.


Try not to make too many changes to the plan. Keep it at 5 Days. Don't restrict foods and go hungry. Really pay attention to what changes you are making and constantly think about the Four Rules can be your way of life, not just a temporary means of taking off a few pounds only to put it back later. This is a way of life we agreed too when undergoing surgery and it is for our lasting health. The 5DPT can help you get back to doing what works with WLS to support your lasting health and weight goals.

More Featured Articles
---
Greetings!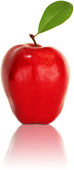 Thank you for joining me in this 5 Day Pouch Test Bulletin, our semiannual focus on getting back to the basics of weight loss surgery. As it goes for me, and for many in our WLS community, after our enthusiasm for January resolutions fades we seem to lose the edge as the year passes. Come mid-year it does me a world of good to focus on the basics of WLS in a methodical fashion that helps me remember why WLS works and what things continue to work for weight management long after the surgery is done. This month we harness the excitement of back to school season to do just that: get back to basics. You will find articles on quitting carbs cold turkey, strategies for success, and understanding hunger. All of our features include links to more articles - more knowledge - for your continuing education in what we have learned is a life-long project: weight management with weight loss surgery.
Thank you for joining me this month for our 5DPT Bulletin. All of our featured LivingAfterWLS publications this month will focus on the basics of WLS and empower the enthusiasm to manage our weight and health with weight loss surgery. Look for them in your Inbox!

I wish you the very best today and always!


CHEERS!
Kaye

Note: In case you missed it in June, we published our mid-year Special Edition of the 5 Day Pouch Test Bulletin - the most commonly asked questions so far this year. Check it out in our archive: 2013 June Special Edition Bulletin


"I believe in you.
You deserve to be healthy.
You deserve to be kind to yourself.
You deserve to achieve your greatest level of success with weight loss surgery when you harness your inner resources."
--Kaye Bailey
5 Day Pouch Test Owner's Manual
Copyright Consideration:
You are our valued reader. We respect your rights and privacy by never sharing your information with a third party. Please respect our creative rights by honoring copyright laws and prevent plagiarism.
---
5 Day Pouch Test Owner's Manual


Customer Favorite from LivingAfterWLS
The complete 5 Day Pouch Test plan including inspiration, instructions, and recipes in Kay e Bailey's classic empowering style. 180-page easy to read paperback with hints, tips and encouragement that enables you to take charge of your weight loss surgery tool. 2nd Edition includes new guidelines from the FDA, USDA, and the ASMBS. 16 new 5DPT recipes; more FAQ's; more inspiration from Kaye. Improved format. Same great plan shared with Kaye's encouragement and enthusiasm. Same low first edition price $22.95. Get back on track with Kaye! You Can Do This!

Fun complimentary goody bag with every order!
View
Table of Contents
SALE! $22.95

Learn more about the new second edition:
An Interview with Kaye Bailey
---
Why can't I quit carbs cold turkey?
Have you ever had a particularly bad snacking day only to find yourself the next morning promising to give-up snacky-carbs for good, cold turkey, right now. And by noon that will-power is forgotten as you reach for the snack of choice. And then the self-blame begins: "Why am so weak? Why am I a failure? Why don't I have will-power?" I've lived this scenario more times than I care to admit and I know I'm not alone.

But it turns out we aren't just a bunch of weak-bellied carb-addicts. There is a biological reason that motivates the reach for the snack: our body has become accustomed to digesting and using processed carbs as it's primary source of fuel. Withdrawing them cold turkey puts the metabolic process in panic and serotonin levels drop. "You may be powerless to resist baked goods, pasta, and their carb cousins," according to Wurtman and Marquis in "The Serotonin Power Diet. "The reason for this specific, very tough-to-ignore craving for carbohydrates is that your brain is forcing you to yearn for them so that it can produce serotonin."

With the 5 Day Pouch Test we methodically transition from fatty non-nutritional processed carbs to healthy complex carbohydrates found in grains, vegetables, and fruits. The body still produces serotonin from these carbs while benefiting from the healthy nutrients and fiber missing from processed carbs. While some cravings for carbs are experienced the biological trauma is not as severe as when processed carbs are withdrawn cold turkey without providing a similar replacement fuel.

Below, from the 5 Day Pouch Test Owner's Manual page 49:
Carbohydrate withdrawal:

When any heavily consumed food is withdrawn from the diet the body is likely to experience symptoms of withdrawal that may include headache, dizziness, cramping, and nausea. This is not unique to our WLS body; this is a simple fact of biology. On the 5DPT when processed carbs are withdrawn many people report symptoms of "carbohydrate withdrawal." Do not suffer through this. If you notice symptoms of carbohydrate withdrawal eat a small piece of melon, some berries, an apple or an orange. Any low-glycemic fruit or vegetable will reduce the symptoms of carbohydrate withdrawal.

You may also try a serving of Emergen-C® energy booster fizzy drink mix, which is known to reduce the symptoms and discomfort of carbohydrate withdrawal. In addition, Emergen-C® provides B vitamins for energy and C vitamins for immunity along with many other vitamins and minerals. You can count a serving of Emergen-C® as part of your daily intake of water. Do not be put off by the 5 or 6 grams carbohydrate per serving: these are beneficial nutrient dense big-bang-for-your-buck carbs. Enjoy!
For nausea, try sipping freshly brewed warm green tea or ginger herbal tea. You can add fresh ginger juice to further ease the symptoms of stomach distress and nausea. If you made the Fennel & Celery Soup (page 36) for a grumpy pouch and have some left then enjoy a 1-cup serving of this soup. It is a known remedy to digestive discomfort and distress resulting from dietary change.


Three Keys to Lasting WLS Success
Nearly a quarter-million people in the United States will undergo weight loss surgery this year to arrest their morbid obesity and lose weight. In spite of the drastic nature of gastric surgeries not all patients will reach a healthy weight and some may eventually regain weight they lost initially with surgery.
Link to Article

Enjoy the benefits of 27 carefully selected delicious servings to support your weight loss goals.
If you already have the 5 Day Pouch Test Owner's Manual but need some additional encouragement and dietary support this bundle is for you. Improve your odds for success with this bundle of 27 servings of proven dietary support products. Our dietary supplements are carefully selected to fuel your 5DPT, promote weight loss, and help you get back on track with WLS.
Bundle includes 6 servings herbal tea w/sweetener; 8 servings carb monster soup your choice of Hearty-Vegetable or Tomato-Basil; 6 servings Protein2Go Drink Mix; 7 servings Emergen-C; complimentary Goody Bag and helpful suggestions for using dietary support products with the 5DPT.
Bundle Price $25.95
Select Soup Flavor:
---
Understanding and Respecting True Hunger
For several years now I have been saying and writing that hunger is not an emergency. I came to this conclusion after reading "Most of us who struggle with extra pounds tend to view hunger as a condition that needs to be cured - and fast!" in Judith Beck's Beck Diet Solution. She goes on to say, "If you fear hunger, you might routinely overeat and avoid it. Thin people tolerate hunger because they know hunger pangs always come and go, buying them some time." On most days I understand that hunger pangs come and go and feeding is not an urgent matter of life or death. But occasionally on those more cynical days I think, "Sure hunger is not an emergency for the normal people who can eat a full meal, but what about poor me and my little pouch?" Have you been there?
When we opt for surgical intervention our gastric system is altered to help us lose weight. Many patients, in the early weeks and months following surgery report never feeling hunger. Others report aching feelings of hunger that never subside. In either case -- f
eeling hungry or not feeling hungry
-- we sometimes suffer feelings of failure or confusion wondering what we are doing wrong. Few studies exist telling us how different gastric surgeries affect our hunger hormones: it is essentially up to each individual to sleuth-out the authentic cause of hunger pangs, or the lack of them. When we start to understand our very own personal hunger pangs of the given moment we can take deliberate and meaningful action in managing them.
Drink water or flavored water to curb the hunger pangs
Ignore the hunger and acknowledge that it is fleeting and survival is not at risk
Establish a predictable and consistent eating schedule so your body becomes accustomed to when you will eat
Double check to be certain you are following the Protein First rule. That means mostly protein at every meal of the day. Generally we are advised to consume 60-105g protein a day with any gastric surgery.
Identify and minimize visual cues that trigger hunger pangs (avoid/ignore media advertising, place snack foods in closed cupboards, avoid office break rooms, etc.)
Take a brisk walk before giving in to hunger (this will rev your metabolism)
Feed hunger pangs with warm hearty vegetable soup in a measured 1-cup serving.
Avoid feeding hunger with the same types of food you did before surgery - If you eat the same food that contributed to your obesity before surgery it will contribute to your obesity after surgery. Again, Protein First!
The most important thing I ask you to remember is that hunger is not a personal failure. It is cliche in the WLS world to say
"they operated on my stomach, not my head"
as an explanation for the frustrations of hunger after surgery. Some days there simply is no way to explain it - and I say that with some experience since my WLS in 1999.
If you feel hunger during the 5 Day Pouch Test then take one of the steps above to ignore it. And if you are still hungry then eat something from the approved list of foods for the day. Associating hunger with feelings of failure often leads to destructive eating and inappropriate food choices. The 5 Day Pouch Test is a powerful tool and a great step toward building a better relationship with food and your weight loss surgery tool.
For more informative and inspiring reading please visit
our
5 Day Pouch Test Articles Collection
.

"Once a musician has enough ability to get into a top music school, the thing that distinguishes one performer from another is how hard he or she works. That's it. And what's more, the people at the very top don't work just harder or much harder than everybody else. They work much, much harder."
~ Malcolm Gladwell ~ Outliers: The Story of Success



"Practice, practice, practice. Most of us assume that Olympic athletes have incredible innate talent. It bears repeating however, that researchers across a wide array of fields have shown that innate ability has relatively little to do with why people go from being good to being truly great. Instead, greatness is all about practice. Elite performers practice hard, in a really specific way, and they practice consistently."
~ Christine Carter, Ph.D. ~ Greater Good: The Science of a Meaningful Life

More quotes in our July Bulletin



The Strategies for Success:


5 Effective Efforts
1. Preparation
The 5 Day Pouch Test is most successful when there is considerable preparation done in advance of Day 1. First, learn the plan completely. Next, plan your meals and do your grocery shopping to avoid a stop at the store during the 5 days. Finally, create a storm of enthusiasm as you embark on this experiment. Get excited about being in control of your health and nutritional wellness. Anticipate that you will succeed with the 5DPT, that you will emerge on Day 6 with renewed confidence in your pouch and the excitement that comes from taking control over the Carb Monster.
Review: 5 Day Pouch Test
2. Find a Friend
Do not travel alone. The power of friendship and bonding breathes life into our heart and soul. In the
Day 6 book
I wrote,
"Ask for help. Often I receive letters from Neighbors who have gone missing from our online community. They start, "Sorry I haven't been around the Neighborhood, I've been struggling lately." It is an odd thing that at times when me most need help we retreat. Let me assure you, there is always someone doing well in the Neighborhood who has strength to spare. When you are struggling don't retreat, come to the safe haven circle of friends and let the collective strength buoy you in your time of need. Ask for help. In the karma of life your turn will come around to give back in a friend's time of need.
"
3. Pot of Soup
Never underestimate the comforting power of a healthy well-made soup: it is your best weapon in the battle against the Carb Monster. Use any fresh vegetables that you like. Saute them in a scant amount of olive oil which will help your body absorb the nutrients and then simmer in reduced sodium chicken, beef, or vegetable broth until nice and tender Serve yourself some delicious goodness one cup at a time and feel the love.
Carb Monster Soup Recipes
4. Practice Kindness
It simply breaks my heart when I read the self-loathing talk so many of us express when we feel we have failed at weight loss surgery. I think because we are encouraged to set goals we think there is a finish line. But in this effort we are in the race for life; there is no finish line. Sometimes during the race we are full speed ahead and other times we are one foot in front of the other trudging along. I believe on most days we are doing the best we can to make it work in a world where it is much easier to be fat. So please, be kind to yourself. Treat yourself with the compassion and respect you show your dearest friend. Stop the self-loathing dialog and replace it with the generosity in your heart that you so willingly give to others. Be kind to yourself. Please?
5. Focus
Practice mental presence during the 5 Day Pouch Test. Be mindful of all you eat, how you move your body and observe your energy levels and patterns. Be completely aware of yourself and identify the things that are working and helping you to feel refreshed and alive. Use the 5 Day Pouch Test journal to record your experience and focus on learning about yourself. Awareness is not selfish, it is part of the process of understanding so that we may improve our health and wellness. Carry this focus forward to Day 6 and continue to treat your body in a kind and healthy manner and avoid stepping back into the the self-loathing and unhealthy behavior that brought you here.
Download 5 Day Pouch Test Journal
---
Save 25% and build your WLS Library with quality publications! Exclusively sold at LivingAfterWLS Kaye Bailey's work is internationally acclaimed and supported by bariatric centers, nutritionists, support groups,
and people just like you doing their very best LivingAfterWLS with bariatric surgery.Bundle includes:
5 Day Pouch Test Owner's Manual 2nd Edition (2012); Day 6: Beyond 5DPT (2009); Cooking with Kaye-Methods to Meals (2012). Over 250 recipes; 600 pages of effective empowerment supporting your healthy weight management. SKU #LAWLS-BWB3
Suggested Publisher Price: $82.95
---
Recipe: Days 1 & 2
Tomato-Chickpea Soup
Featured recipe from
5 Day Pouch Test Owner's Manual
page 129.
Shared with permission, LivingAfterWLS, LLC (C) 2012.
Tomato-Chickpea Soup ~ Vegetarian
One question I answer often is "Can I have tomato soup on the 5DPT?" Most tomato soups are heavy with fat and slight on the protein content. However, I recently came across this recipe for Tomato Chickpea Soup and it works well for Days 1 & 2 of the Pouch Test and can also be included in a healthy Day 6 and beyond menu. Not only are the chickpeas nutritionally dense, they are filling and add healthy vegetable protein to the dish. This soup does not have the familiar rich cream texture of traditional soup, but I think you find it quite satisfying. Remember, a serving size is 1 cup. This recipe makes 6 cups so you will have left-overs to enjoy for meals later in the week.
Ingredients:
3 garlic cloves, minced
½ teaspoon
pinch red-pepper chili flakes
1 teaspoon ground coriander
3/4 teaspoon coarse salt
1/8 teaspoon caraway seeds
2 tablespoons extra-virgin olive oil
1 (15-ounce) can chickpeas, drained and rinsed
1 (15-ounce) can crushed tomatoes, reduced-sodium
3½ cups homemade or reduced-sodium store-bought chicken stock
sour cream for topping
Directions: Using a mortar and pestle or the back of a spoon, crush garlic, chili flakes, coriander, salt, and caraway to form a paste. In a heavy 2-quart saucepan over medium-high heat, heat oil. Add garlic and chili mixture, and cook until just softened, about 3 minutes. Stir in chickpeas, tomatoes, roasted red peppers, and stock. Simmer, stirring often, for 15 minutes. Let cool slightly. Working in batches, puree soup in a blender or use an immersion blender. Rewarm if necessary. Serve with a dollop of sour cream if desired. Nutrition: Serves 6. Per 1-cup serving and 1 teaspoon sour cream: 173 calories, 11 grams protein, 8 grams fat (1 saturated), 22 grams carbohydrate
Note:
for variety try different canned tomatoes including those flavored with roasted garlic, olive oil, or roasted peppers.
.
---
Food for Thought:

Strive to Learn, Avoid the "Perfection Trap"
If we complete the 5 Day Pouch Test having learned a few things about our self, our weight loss surgery and our capability in managing life and weight loss surgery in relationship to one another we have succeeded: we can deem the 5 Day Pouch Test a success. Here are some things to consider while treating the 5DPT as a learning experience:

-- What can I eat that gives my pouch a feeling of fullness? What do I eat that fails to give my pouch a feeling of fullness?

-- Have the liquid restrictions become automatic to me? Do I have heightened awareness of how I consume liquids with my meals and snacks?
Refresher: Lots of Water & Liquid Restrictions

-- Am I eating protein in a ratio of 2 bites protein to 1 bite complex carbohydrate? (2B/1B Rhythm)
Article: Why 'Protein First' helps us lose weight

-- Have I found time to include physical activity in my daily routine?

-- Am I allowing myself to feel empowered when I make choices that nourish my body and respect my weight loss surgery?

-- Am I forgiving lapses in compliance with my guidelines and moving forward to make better choices the next time?
LivingAfterWLS:
Serving the WLS Community Since 2006

Don't trust your weight loss surgery life to anyplace else.

Spam-Free ~ Privacy Protected

Thank you for being a loyal Neighbor of LivingAfterWLS. We are proud to serve you in your weight loss surgery journey.


Sincerely,

Kaye Bailey

The health content in the LivingAfterWLS website is intended to inform, not prescribe, and is not meant to be a substitute for the advice and care of a qualified health-care professional.
LivingAfterWLS, LLC
Kaye Bailey, Founder
Evanston, Wyoming 82931