Support

Children's Services


Each year, Children's Services subsidizes treatment visits with resources obtained entirely through fundraising efforts. Consider making a
tax-deductible gift
to ensure that these important services continue to be available to families in need
.
To make a gift,
Upcoming Events

__________________

Friends of Casa's Kids Committee Meeting
July 16, 2013
5:30PM - 6:30PM
Children's Services
A. Gary Anderson Bldg.
Open meeting for parents and members of the community who would like to contribute to the success of Children's Services. This advisory committee helps to coordinate fundraising events, contributes to the monthly newsletter and keeps Children's Services connected to the community.
We welcome new faces and fresh ideas.
Please RSVP to:
csendor@casacolina.org
Transition:
The Parent's Role


presented by
Dr. Margaret Bauman


July 16, 2013
7:00 PM
Tamkin Education Ctr
Casa Colina Bldg. 1D


Following the July Friends of Casa's Kids meeting, we are honored to have Dr. Margaret Bauman give a presentation for the community.


Admission is FREE. Please contact Susan Stroebel to RSVP or for more information at 909/596-7733 x4217
NEW DATE & TIME!!
Comedy Night
for Casa's Kids

JULY 18, 2013
Doors open: 7:30 PM
Show: 8:00 PM
Flappers
532 W 1st St
Claremont, CA 91711



Join us for the 2nd Annual Comedy Night in support of Children's Services.

This year's event will once again be hosted by local funny lady and founder of Comedy for Causes,

Laniea D.



Laniea will be joined by a stellar line up of LA comedians: Andrew Norelli, Gabriella Francis, Bruce Jingles and James Dawson who are all donating their talent to support Casa.

Raffles and fabulous prizes will round out the event activities.

Tickets are $25 (with a 2 item minimum purchase at the club) and can be purchased online at www.casacolina.org or by calling the Foundation Office at 909/596-7733 x2222.

So grab your friends and spend an hilarious evening supporting Children's Services!
_____________



Increase Awareness


Children's Services firmly believes that education is
an important step in helping families with special needs children. Look for additional materials in our lobby every month to coincide with national awareness campaigns.
_____________
Save
The
Date


September 27, 2013
Candlelight Pavilion
Claremont, CA

CLICK HERE for information on sponsorship and advertisment.

_____________
A Message from the Director
As July hits us all with heat and the promise of new beginnings for family, the cold reality also settles in. What will the new school year bring? How will my child adjust to the new teacher? Will my adult child be successful at his/her new college or trade school?
I'm sure there are many more, but I'm already feeling overwhelmed with all the possibilities. For me, I have decided to proceed with a smile on my face, lots of encouragement to those around me going through similar pangs of transitions, and a sigh of relief as I remember that I have gone through these same situations for the last 13 years and survived. As you ready this newsletter on special education and transitions, I hope you too can breathe a sigh of relief at the end.
Please take a moment to enjoy some fun activities this Summer and Fall season, while also helping out Children's Services. Join us for Comedy Night for Casa's Kids, rescheduled to Thursday, July 18 and also at a new location, Flappers in Claremont. Or perhaps you can support our second annual An Evening in Casablanca which will be held at the Candlelight Pavilion in Claremont this year on September 27.
Suppress the anxiety of the approaching new school year in July and then celebrate the success of beginning a new school year in September!
We hope to see you soon!
C
indy Sendor, MA, CCC-SLP
Director, Casa Colina Children's Services and Speech Pathology
Therapy Corner

By Mark Woodsmall, Esq.
A Parent's Guide to High School Transition Planning:

New Protections for your Child with Special Needs
The current prospects for our transitioning students with special needs are not glowing. In fact, national studies and reports have repeatedly documented that compared to their non-disabled peers, students with disabilities are less likely to receive a regular high school diploma, will drop out twice as often, and only 50% will successfully enroll in and complete post secondary education programs. Only 32% of Americans with special needs will secure gainful employment, post graduation. (National Center for Education Statistics, 2000; National Council on Disability, 2003; National Longitudinal Transition Study-2, 2005).
IDEA 2004 is regarded by many in the parent community as a roll back or retreat from the broader protections provided by IDEA 1997. While there may be some merit to this viewpoint, I do not believe this can be fairly said about recent changes in high school transition. In fact, IDEA 2004 targeted Congress' very real concern about the drop out rates for students with special needs and the law affords significant rights for the transitioning student. To assist parents in understanding their rights related to transition, we have assembled the relevant Federal law below.

IDEA on Transition Planning:

IDEA 2004, 20 USC 1402 (34), defines transition services as a coordinated set of activities for a child with a disability that:
- Is designed to be within a results-oriented process, that is focused on improving the academic and functional achievement of the child with a disability to facilitate the child's movement from school to post-school activities, including post-secondary education, vocational education, integrated employment (including supported employment), continuing and adult education, adult services, independent living or community participation.
- Is based on the individual child's needs, taking into account the child's strengths, preferences and interests.

- Includes instruction, related services, community experiences, the development of employment and other post-school adult living objectives, and, when appropriate, acquisition of daily living skills and functional vocational evaluation.

IDEA 2004 modifies the definition of transition services found in IDEA 1997. Specifically, the services are to be designed within an outcome-oriented process that promotes movement from school to post-school activities, including postsecondary education, vocational training, integrated employment (including supported employment), continuing and adult education, adult services, independent living or community participation.

Academic and Functional Achievement?

Congress specifically intended that transition planning teams focus on both the academic and functional needs of students as they progress beyond high school.

This represents a significant shift in focus for most IEP teams who traditionally limit their planning to the academic aspects of the student's day. The law on transition planning now specifically directs the team to expand their focus beyond the schoolhouse steps. Domains of life, not generally associated with education planning, are specifically enumerated including:

- Integrated employment (including supported employment)
- Independent living
- Community participation

Necessary Components of a Transition IEP

A transition IEP must contain:

- Appropriate measurable postsecondary goals based upon age appropriate transition assessments related to training, education, employment, and, where appropriate, independent living skills; and

- Transition services, including courses of study, need to assist the child in reaching those goals.

Parents seeking needed transition supports must be vigilant during the transition IEP process. For every area of known or suspected need there should be an age appropriate assessment. For every area of need identified by the team, which also includes the parents and the student, there must be a measurable goal. As a general rule of thumb, there must be a least one measurable goal for every area of need for a student. Finally, be sure that all necessary decision makers are present at the meeting. However, if they are not, remember that the school district bears ultimate responsibility to ensure that a free and appropriate public education is provided. A District cannot simply refuse to provide a service because the agency customarily associated with that program does not attend the meeting.

Perils of Graduation:

It is essential to remember that special education supports remain in place for your student until age 22 or graduation, whichever occurs first. Sometimes, students reaching age 18 may elect to terminate special education eligibility on their own. Transition planning should be a coordinated activity between parents and their student. The best way to avoid premature termination of special education supports is to talk about transition as a family and devise a plan that meets everyone's needs.
Mark Woodsmall, Esq. is an attorney specializing in the legal rights of children with disabilities.
Waiting in the Waiting Room

by Teresa Andres, Children's Services Admissions Coordinator


As the Admissions Coordinator for Casa Colina Children's Services, I am one of the first people new families come in contact with. On my side of the waiting room, caregivers coming for the first time often appear anxious, confused and desperate. They are not sure what to expect when they pass through our doors. They are not sure if they can trust the therapist with their child.
Day in and day out, I see many therapists and early intervention teachers go out their way for a child and his/her family. These therapists care about their patients and treat them as if they were their own family member. After a couple of visits, the parents and other caregivers seem a bit more relaxed and the smiles begin to appear.
What is nice to see are the parents who have been bringing their children here for a while talking with a new mom, dad, grandparent, foster parent, et al. Sometimes I see it as a group therapy session in the waiting room, with caregivers sharing their experiences, concerns or just being there for support. Parents realize that Children's Services really is here to help their children.
If you see a new parent in our lobby, remember how you felt the first time you came here. I encourage you to smile and say "hi." You may make a new friend.
Kesley Johnston will return next month with another installment of Waiting in the Waiting Room.
Spotlight on Advocacy

by Lisa Lockwood


Our subject this month is Special Education, which is specially designed instruction, support, and services provided to students with an identified disability which requires an individually designed instructional program to meet their unique learning needs. The purpose of special education is to enable students with disabilities to successfully develop to their fullest potential by providing them with a free public education in compliance with the Individuals with Disabilities Education Act (IDEA).
In California, special education services are provided for newborn through twenty-two years of age. California provides specially designed instruction, at no cost to parents, to meet the unique needs of children with disabilities. This instruction is provided in a variety of settings that allow infants and their families, preschoolers, students, and young adults to be educated with their peers as much as possible; that is, in the least restrictive environment (LRE). Special education services are available in a variety of settings, including day-care, preschool, both regular classrooms and those that emphasize specially designed instruction, the community, and the work environment.
The California Department of Education (CDE) provides state leadership and policy direction for school districts and services for students who have disabilities. This leadership includes providing families with information on the education and works cooperatively with other state agencies to provide everything from family-centered services for infants and preschool children to planned steps for transition from high school to employment and quality adult life. In addition, the CDE responds to consumer complaints and administers the IDEA.
The current disability category breakdown in California for individuals (newborn through twenty-two years of age) who receive special education services are:
Intellectual disabilities

Speech or language impairment

Visual impairment

Emotional disturbance

Orthopedic impairment

Other health impairment

Specific learning disability

Deafness

Hard of hearing

Deaf-blindness

Multiple disabilities

Autism

Traumatic brain injury
How does a child receive special education assessment and resources? Parents, teachers or both can make referrals for students. Typically, the teacher will begin to notice anomalies and will relay concerns to the parents. A child suspected of needing special education support will usually be referred to the special education committee at the relevant school.
In order for a referral for special education and related services to be given, an initial assessment process must take place and will be documented. However, prior to conducting any type of assessment/testing, the parent will need to sign consent forms. When a verbal referral is made, the staff of the school district, special education local plan area (SELPA), or county office shall offer assistance to the individual in making a request in writing, and shall assist the individual if the individual requests such assistance. Once the assessment is completed an individualized education program (IEP) team meeting will take place. Before parents attend the meeting it is recommended to have any necessary information/documentation from community professionals, doctors, external agencies etc. and inform the school of the child's disabilities, if they are known.
If cause is found, the team will recommend specific educational placement, or the unique combination of facilities, personnel, location or equipment necessary to provide instructional services to an individual with exceptional needs, in any one or a combination of public, private, home and hospital, or residential settings.
The IEP team will document its rationale for placement in another classroom or school in which can accommodate the needs of the student with disabilities. Documentation shall indicate why the student's disability prevents their needs from being met in a less restrictive environment, even with the use of supplementary aids and services.
This subject matter is ever-changing and litigious in nature. More information can be found by referring to www.cde.ca.gov. This website contains a plethora of useful information and a link to laws, regulations, policies, federal and state legislation, legal advisories, and guidance.
Feeling overwhelmed? The following are two great local resources that can help:
Parents' Place
Family Resource & Empowerment Center
1500 S. Hyacinth Avenue, Ste. B
West Covina, CA 91791
Warmline: 800-422-2022
Office: 626-919-1091
Fax: 626-919-2784
Community Advisory Council "CAC"
Law mandates that every Special Education Local Plan Area (SELPA)
offers this to parents.
For a directory of your local SELPA check out: www.cde.ca.gov
Giving Tomorrow is as Important as Giving Today


Annual gifts to Casa Colina Foundation allow us to provide our patients with a variety of medical services that can improve their health and quality of life. We are equally focused on providing the highest quality of patient care for the children we serve as well as those adults far into the future. That's what makes "Giving Tomorrow" so important. At Casa Colina you can create and leave a legacy of your own and know that your gifts will have a special place that secures our mission, provides special and often unique care, and truly changes the lives of our patients.
There are so many ways to make a future gift to Casa Colina that offer significant benefits to you. In the months ahead we will provide information about legacy planning that we hope you will find personally and mutually beneficial. For example:
Gifts Anyone Can Make
Some gifts do not have to cost you anything today but support our mission in the future. These gifts include:
Naming Casa Colina as a beneficiary of a will or living trust

Naming Casa Colina as a beneficiary of a qualified retirement plan (IRA, 403(b), 401(k), etc.)

Naming Casa Colina as a beneficiary of a life insurance policy

Naming Casa Colina as a beneficiary of a donor-advised fund
For more information about our estate planning resources or to make a bequest to Casa Colina, contact Kathy Ward, Director of Major Gifts, at (909) 596-7733 x2209 or kward@casacolina.org.
The information in this article is not considered as legal or tax advice.
The reader should consult with his or her tax accountant or legal counsel.
Resources & Links

by Sandra Zaragoza-Kaneki, M.D.


Casa Colina Learning and Language Program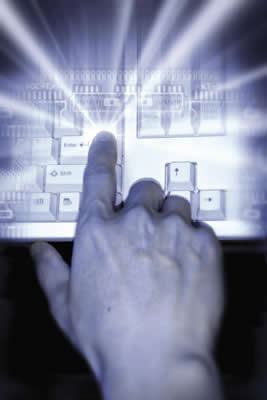 255 E Bonita Ave
Pomona, CA 91769
909/59607733 x4200
800/926-5462


California Department of Education:

Specialized Programs

1430 N St
Sacramento, CA 95814

California Special Education:

Local Plan Areas

SELPAs facilitate high quality educational programs and services for students with special needs and training for parents and educators.

The Parents Place

1500 S Hyacinth Ave
Suite B
West Covina, CA 91791
626/919-1091
www.parentsplacefrc.com

www.casacolina.org
255 E Bonita Ave
Pomona, CA 91769

Toll-free 866/724-4127
Fax 909/593-0153
TDD-TTY-Q 909/596-3646