Support

Children's Services


Each year, Children's Services subsidizes treatment visits with resources obtained entirely through fundraising efforts. Consider making a
tax-deductible gift
to ensure that these important services continue to be available to families in need
.
To make a gift,
Upcoming Events

__________________

Friends of Casa's Kids Committee Meeting

May 21, 2013
5:30PM - 6:30PM
Children's Services
A. Gary Anderson Bldg.
Open meeting for parents and members of the community who would like to contribute to the success of Children's Services. This advisory committee helps to coordinate fundraising events, contributes to the monthly newsletter and keeps Children's Services connected to the community.
We welcome new faces and fresh ideas.
Please RSVP to:
csendor@casacolina.org
Comedy Night
for Casa's Kids


June 23, 2013
1:45PM - 3:30PM
Doors open at 1:30PM
Improv - Ontario, CA
Join us for the 2nd Annual Comedy Night in support of Children's Services.
This year's event will once again be hosted by local funny lady and founder of Comedy for Causes,
Laniea D.
Laniea will be joined by a stellar line up of LA comedians:
Andrew Norelli, Gabriella Francis, Bruce Jingles
and
James Dawson
who are all donating their talent to support Casa.
Raffles and fabulous prizes will round out the event activities.
Tickets are $25
(with a 2 item minimum purchase at the club) and available at
www.casacolina.org
.
So grab your friends and spend an hilarious afternoon supporting Children's Services!
_____________
Increase Awareness


Children's Services firmly believes that education is
an important step in helping families with special needs children. Look for additional materials in our lobby every month to coincide with national awareness campaigns.
May
Better Speech and Hearing
_____________
Save
The
Date


An Evening
in
Casablanca
September 27, 2013
Candlelight Pavilion
Claremont, CA

_____________
A Message from the Director
May is Better Speech and Hearing Month (BSHM), so this edition of Connections is dedicated to speech and language development, and hearing safety. For family-friendly ideas for developing speech and language here are some great websites for you to check out:
www.superduperinc.com/handouts - great ideas to build vocabulary, reading skills, speech, etc.
www.asha.org/public - provides education on insurance coverage, definitions of terminology, etc.
Communication is integral to our daily living and it is important to reinforce communication early in a child's development, continuously raising expectations to build competence. Protecting their hearing is also important in assuring communication success. Look for activities in your community throughout the month of May related to speech, language and hearing growth and safety.
Additionally, as the summer months approach and the school year ends, plans for activities over the summer are in full swing. Children's Services will be providing our Summer Day Program for children 4-10 between July 15 and August 9th, 2013. We will pilot two new programs for children ages 2-6.
We will be running our Writing Workshop and Heads Up (an attention training program). Summer is also a good time to take advantage of our Learning and Language Center to front-load students with skills to successfully integrate to a new grade level.
As always, if you have some extra time on your hands, we can use help with event planning, fundraising, and sponsor development. Call us at 909-596-7733 ext. 4200.
Have a great May!!
C
indy Sendor, MA, CCC-SLP
Director, Casa Colina Children's Services and Speech Pathology
Therapy Corner

by Louise Chamberlin, SLP
You know you can exercise your arms, your legs, your core, even your fingers ... but did you know you can also exercise your mouth? In the same way that an occupational or physical therapist recommends exercises for the body, a speech pathologist can guide exercise of the lips, tongue, cheeks and jaw. Done consistently, a directed oral motor program can help improve speech production, swallowing skills, and even myofunctional problems such as drooling.
Think of an athlete, who must perform a variety of exercises to be at their best on the field. Just as they warm up before a game, some children need to "wake up" their muscles before exercising. Sensory activities such as icing, vibration or tasting strong flavors can heighten sensation so that the muscles can move more effectively. Next, our athlete will stretch, just as specialized facial stretching is used to improve range of motion and relax muscles to prime them for work. Our athlete will then perform strengthening exercises - since weightlifting with the mouth is a little cumbersome, we may work instead on chewing, pushing the tongue against resistance, or squeezing the lips together. Finally, our athlete will complete agility drills to improve their rate and coordination of movement, which we can achieve by moving the mouth quickly and efficiently through a range of different movements.
If their muscles are fatigued or injured, the athlete might use equipment such as a brace to support those muscles. You may have even seen athletes wear a specialized type of tape called KinesioTape, which we also use in speech. We can use this tape in individualized placements to lift or relax the muscles of the cheeks and jaw for increased success closing the mouth, rounding the lips, or even supporting the jaw for better tongue movement.
While speech therapists must determine which specialized exercises are appropriate for each child, parents are the coaches who help train our little athletes every day. It is so important to do this at home, since, as we all know, you can't just exercise twice a week and hope for results! There are tons of activities you can do at home to improve your child's oral motor skills. Below are a few to get you started:
Blowing: dandelions, pinwheels, bubbles, balloons, horns
Sucking: applesauce, yogurt, or milkshakes through a straw
Licking: ice cream, lollipops, popscicles, or something sticky off the corner/top of lip
Chewing: licorice, beef jerky, Chewy Tubes, gum
Silly sounds: "ooh eee ooh eee" (like a monkey) or "up up up!" while playing as fast as you can
Clicking the tongue or popping the lips
"Raspberries"/trills of the lips or tongue
So go on, get in the game!
Effects of Loud Music on Hearing
by Judy Attaway, Director of Audiology at Casa Colina
Current studies are suggesting a decrease in hearing in the teenage and young adult populations from extended use of MP3 players and attendance at dance clubs and concerts.
What are signs that my music listening is affecting my hearing?
If you experience a change in your hearing, such as dullness, decreased sensitivity to sound or ear ringing after listening to music, then you have most likely caused a Temporary Threshold Shift (TTS) or change in your hearing. It will usually recover after a day if the exposure does not continue. This is a measurable change in the hearing that is a result of extended loud noise exposure and causes damage to the nerve endings in the inner ear. You can expect this change in hearing will become permanent and will increase if the exposure continues over time.
How much music/noise is too much?
Noise exposure is measured in doses (length of time). A study from 2011 suggests that if using the common ear buds you can set your volume between 10% and 60% of maximum without any affect on the hearing. However, if you set the volume at higher levels then hearing damage is expected depending on the dose. Volume settings at 90% of maximum will damage hearing after 22 minutes and after 5 minutes if volume is set at 100%. Studies also show that teenagers prefer to listen to their music 7 dB louder than adults and prefer it at least 20 dB louder than the surrounding environmental noise, which puts them at an even greater risk for damage to their hearing. It should be noted that susceptibility to noise-induced hearing loss is greater for some people.
When should I seek a professional evaluation?
If you are noticing ringing in the ears, or dull hearing then your physician should refer you for a complete audiological evaluation. If you are regularly exposed to loud music through work or recreation, then you should have routine annual testing to monitor your hearing for permanent hearing loss, so that further hearing damage can be averted. The audiologist can make recommendations for environmental modifications and specialized hearing protection. Music-induced hearing loss is preventable.
Waiting in the Waiting Room

by Kesley Johnston


Because Mother's Day is this month, this is for the mothers, but it applies to every person who touches our children's lives.
Have you ever wondered how mothers of special needs children are chosen? I sat in a meadow, on top of a mountain. Tears flooded my eyes and my heart broke. All of a sudden I was blinded by a light and an angel stood beside me. "I will give you the answer, as long as you share it with all of the other mothers who have the same question."
He smiled at me, "First, you must be happy. You must be a happy mother who can find joy in all moments of life. You must be a mother who can light up a room with your smile and the sparkle in your eye. You must be someone who can find joy not just in the obvious, but in the small moments of life, too. You must be happy so your child can find his own happiness in this world.
"Then, you must be patient. You cannot sink into sadness or despair. Once the shock of your child's diagnosis wears off, you will handle it. You must know yourself and have a strong sense of independence that so few mothers possess. Your child will live in his own world, and you must have the patience and tenacity to make him live in your world. That is no easy task.
"Next, you must be selfish."
I looked at the angel, befuddled. "But, I thought that we are to strive to be selfless."
He merely chuckled. "You must have just enough selfishness. You must be able to separate from your child just enough to take care of yourself, too. You must be selfish enough to fight for every service, every therapy, every possible intervention because you know that your child is the most deserving. Without some selfishness, your child will go nowhere.
"Finally, you must have a fighting spirit. You will have days when you feel like you are fighting the world. Only the mothers who can actually win this fight are chosen. Only a mother who has fearless strength, tenacity, faith, happiness and an unconditional spirit of love can be blessed with a son like yours."
I sat and stared at him.
"So, are you my guardian angel? My patron saint?"
"You do not need me to be your strength. You have someone much more powerful than I."
"Who?"
At that moment, the angel held up a mirror, and I looked at my own reflection
Happy Mother's Day.
Spotlight on Advocacy

by Lisa Lockwood


As the focus of this month is speech and hearing, the emphasis of this article will be screening and intervention for newborns and school-aged children
and practical application for the classroom.
The California Hearing Screening Requirements for Newborns and School-Aged Children are summarized below. As regulations and policy change from time to time, always check for the most up-to-date information.
Newborn Screening
Every general acute-care hospital with licensed perinatal services shall administer to every newborn, upon birth admission, a hearing screening test for the identification of hearing loss. Every general acute care hospital that has not been approved by the California Children's Services (CCS) program and that has licensed perinatal services that provide care in fewer than 100 births annually shall, if it does not directly provide a hearing screening test, enter into an agreement with an outpatient infant hearing screening provider certified by the department to provide hearing screening tests.
Intervention
Parents of all newborns and infants diagnosed with a hearing loss shall be provided written information on the availability of community resources and services for children with hearing loss, including those provided in accordance with the federal Individuals with Disabilities Education Act (20 U.S.C. Sec. 1400 et seq.), through a reporting and tracking follow-up procedure. Information shall include listings of local and statewide nonprofit deaf and hard-of-hearing consumer-based organizations, parent support organizations affiliated with deafness, and programs offered through the State Department of Social Services, Office of Deaf Access, State Department of Developmental Services, and the State Department of Education.
School-Age Screening
Ages/Populations Screened
Each pupil shall be given a hearing screening test in kindergarten or first grade and in second, fifth, eighth, tenth or eleventh grade and first entry into the California public school system. This screening may be conducted by a School Audiometrist or Public Health Nurse/Credentialed School Nurse.
Type of Testing
Pure tone audiometric screening tests shall be conducted at a level not to exceed 25 decibels and shall include the frequencies 1000, 2000 and 4000 Hertz. A pupil's failure to respond to any of the required frequencies constitutes a failure of the screening test. Individual tests may be used for pupils of all ages. Group tests may only be used for pupils who demonstrate reliable results.

Pure tone air conduction threshold tests shall include the frequencies 500, 1000, 2000 and 4000 Hertz and shall be given to all pupils who fail the screening tests and all pupils who are to be considered for further audiological or otological evaluation.
Standards are in place for the care of the equipment to ensure reliability. This includes biological checks such as cross talk and signal distortion, continuous surveillance of the audiometer being used, calibration and the keeping of thorough charting showing proof of performance with the audiometer.
Follow-up Protocols & Documentation
The schools shall provide the parents or guardians of children who fail the hearing tests with a written notification of the test results and recommend that a medical and audiological evaluation be obtained whenever the test demonstrates:
A hearing level of 30 decibels or greater for two or more frequencies in an ear at 500, 1000, 2000 or 4000 Hertz, or a hearing level of 40 decibels or greater for one of the frequencies tested, 500 through 4000 Hertz, on two threshold tests completed at an interval of at least two weeks; or

There is evidence of pathology, such as an infection of the outer ear, chronic drainage, or a chronic earache.
Reporting results
Dates and results of all screening hearing testing shall be recorded on each pupil's health record. Copies of all threshold tests shall be filed with the pupil's health records.
Each school shall prepare an annual report of the school hearing testing program using Annual Report of Hearing Testing forms, PM 100, provided by the State Department of Health Services with copies to the district superintendent and the county superintendent of schools.
Classroom Acoustics
A student's ability to hear and understand what is being said in the classroom is vital for learning. Unfortunately, this ability can be reduced in a noisy classroom. Poor classroom acoustics occur when the background noise and/or the amount of reverberation in the classroom are so high that they interfere with learning and teaching. Poor classroom acoustics affects: 1) speech understanding, 2) reading and spelling ability, 3) behavior in the classroom, 4) attention, 5) concentration; and 6) academic achievement.
What is background noise and reverberation? Background noise is any unwanted sound that interferes with what you want to hear. Background noise in a classroom can come from many sources such as traffic, lawnmowers, children on the playground or in the hallway, heating or air conditioning units, audiovisual equipment, or other students.
Reverberation refers to the phenomenon of sound continuing to be present in a room because of sound reflecting off of surfaces such as desks or chairs. When sound lingers in a room there is more interference with speech. In a classroom it is important to have a short reverberation time.
All children are affected by poor classroom acoustics, but it can be a particular problem for children with the following problems:
hearing loss, including children with a hearing loss in one ear (unilateral hearing loss)

temporary hearing loss in one or both ears (ear infection or build up of middle ear fluid)

learning disabilities

auditory processing disorders

speakers of another language

speech and language delay

attention problems
School-age hearing screenings are a vital tool in identifying children with hearing loss who were not identified at birth, lost to follow-up, or who developed hearing loss later. Mandated routine hearing screenings in schools will help identify students with unilateral, less severe or late-onset hearing loss that were not identified, misdiagnosed or ill-managed. Efforts to provide consistent protocols, screener training and follow-up through school age will help ensure that children with hearing loss are identified and managed in a timely manner, thereby minimizing negative academic consequences.
For further information visit www.asha.org/Advocacy
undefined. (2013). ASHA State-by-State. In American Speech-Language Hearing Association. Retrieved April 30, 2013, from http://www.asha.org/Advocacy/state/School-Age-Hearing-Screening/
Resources & Links

by Sandra Zaragoza-Kaneki, M.D.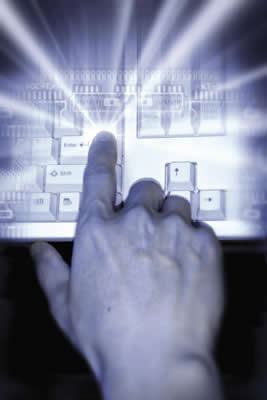 American Speech-Language-

Hearing Association

Casa Colina Children's Services:

Summer Day Program

Writing Workshop

Outdoor Adventures

255 E Bonita Ave
Pomona, CA 91769
909/596-7733 x4200
800/926-5462

Speech and Language Development Center

8699 Holder St

Buena Park, CA 90620

714/821-3620

Truesdail Center for Communicative Disorders

University of Redlands
1200 E Colton Ave
Redlands, CA 92374
909/748-8061
cindy_pike@redlands.edu


Childhood Apraxia of Speech Association

416 Lincoln Ave, 2nd Floor

Pittsburgh, PA 15209

412/343-7102
www.casacolina.org
255 E Bonita Ave
Pomona, CA 91769

Toll-free 866/724-4127
Fax 909/593-0153
TDD-TTY-Q 909/596-3646