Support

Children's Services


Each year, Children's Services subsidizes treatment visits with resources obtained entirely through fundraising efforts. Consider making a
tax-deductible gift
to ensure that these important services continue to be available to families in need
.
To make a gift,
Upcoming Events

__________________

POSTPONED
Comedy Night
for Casa's Kids


The June 23 event is being rescheduled.
Watch this space next month for a new event date!
If you need further information, feel free to contact the Foundation at 909/596-7733 x2222 or
foundation@casacolina.org
Friends of Casa's Kids Committee Meeting

July 16, 2013
5:30PM - 6:30PM
Children's Services
A. Gary Anderson Bldg.
Open meeting for parents and members of the community who would like to contribute to the success of Children's Services. This advisory committee helps to coordinate fundraising events, contributes to the monthly newsletter and keeps Children's Services connected to the community.
We welcome new faces and fresh ideas.
Please RSVP to:
csendor@casacolina.org
Transition:
The Parent's Role
presented by Dr. Margaret Bauman
July 16, 2013
7:00 PM
Tamkin Education Center
Casa Colina Bldg. 1D
Following the July Friends of Casa's Kids meeting, we are honored to have Dr. Margaret Bauman give a presentation for the community.
Admission is FREE. Please contact Susan Stroebel to RSVP or for more information at 909/596-7733 x4217
_____________
Increase Awareness


Children's Services firmly believes that education is
an important step in helping families with special needs children. Look for additional materials in our lobby every month to coincide with national awareness campaigns.
_____________
Save
The
Date


An Evening
in
Casablanca
September 27, 2013
Candlelight Pavilion
Claremont, CA

CLICK HERE for information on sponsorship and advertisment.

_____________
A Message from the Director
We hope you are all having a great start to your summer. We have many group opportunities coming up at Children's Services.
For those of you looking for some educational support and/or school readiness, please contact Tina Russi for individual and small group tutoring.
We are still taking applications for the Summer Day Program beginning July 15, from 9 a.m. to 12 p.m., Monday through Friday for four weeks.
Finally, our Writing Workshop and Heads Up (Attention Training) are also available.
In this edition, we will provide you with a number of ideas for keeping your child or children busy during the summer months.
C
indy Sendor, MA, CCC-SLP
Director, Casa Colina Children's Services and Speech Pathology
Therapy Corner

Summer Fun
By Kristin Horn, OTR/L
When I think about summer, I think of all the fun I had as a child. I remember all of the new adventures I went on and new things I was able to explore. For others, I know the word "summer" sometimes sends them into a panic because it means a break in the routine. The lack of a plan can be frightening.
To ease this panic, try to plan out the summer weeks ahead of time. You will know how and where to build in your summer fun. Try to let your children be as much a part of the planning as they can (i.e. give them choices for the day). We know there are things that still have to get done, but ensure you make time for fun this summer. Try to use a H.O.W. chart by listing the activities that "Have to" be completed on a daily/weekly basis, the activities that "Ought to" be done, and the activities that everyone will "Want to" do, in order to structure your planning.
Here are some fun ideas to try:
Get Outside: Changing the location of common activities can put an entirely new spin on them. Plan a movie night in your backyard, read a book outside under a tree, take a picnic lunch to an outdoor mall, etc. These are easy ways to make everyday activities special for the summer.
Get Active: Go to the local park or try out a few in your area, take a hike, go on a scavenger hunt, walk the dog, take a bike ride, go bowling, play miniature golf, look for seashells along the beach, etc. Think outside the box.
Get Wet: Wherever and with whatever that may be (i.e., a beach, water park, lake or even your own backyard; water balloons, spray bottles, sprinklers or squirt devices).
Get Creative: Do craft/art projects (don't be afraid to get a little messy) - bubbles, finger paint, sidewalk chalk, make your own playdoh, build a sandcastle or let your kids help you cook.
Get Social: Summer is a great time to call up friends or family for play dates. Pull out those board games for a family game night.
If you want to keep the learning moving forward or you are having difficulty letting go of academics, have your child/children keep a picture or written journal, or even a photo album, of all of the fun summer things that they did. Use the time to build vocabulary and sentence structure. If you run into obstacles, work on problem solving and developing plans of action for the future.
When school resumes, your child/children will have an answer to the age old question, "What did you do this summer?"
Waiting in the Waiting Room

by Kesley Johnston


On June 1, my husband and I had the privilege of attending the 75th Anniversary Gala for Casa Colina. While there were fancy outfits, delicious food, and elegant décor, what really impressed me were the testimonials of the people who have received treatment at Casa Colina.
There was an articulate, bright woman who spoke of her experiences at Casa Colina when she was just a baby. She understands that Casa was a building block to her success. I listened to her story with tears in my eyes and a sense of hope in my heart. Her mother was with her and a true inspiration to me. Her hard work and dedication to her child made all of the difference.
That hope tugged at me all weekend. Sometimes I forget that my hard work is not just for today but for Charlie's future. It is easy to forget that when you are in the thick of things.
It jarred my memory of a verse I have referred to over and over again throughout my life. It perfectly describes the hope that Casa Colina brings to all of us, and the dedication to not just our children, but to all of its patients:
"But we rejoice in our sufferings, because we know that suffering produces perseverance; perseverance, character; and character, hope. And hope does not disappoint us..." Romans 5:3
When I walk through the doors of Casa Colina, an air of determination and perseverance surrounds me. They never give up. Their character drives them to deliver services that go above and beyond. This perseverance and character give me hope every week. They have such confidence in my son. They have such confidence in me. This sustains my hope for the future of not just my child, but every person who walks through the doors of Casa.
Happy 75th birthday Casa Colina! It is truly an anniversary to be celebrated!
Spotlight on Advocacy

by Lisa Lockwood


Parents of children born with special needs or having suffered traumatic injury work especially hard to help their children reach their goals and sometimes get so focused on the therapeutic aspect they forget or simply do not make time for fun! These children do lots of "work" so they need time to just be a kid.
All children learn by playing, so playing and having fun can be considered therapeutic. This is an accepted and well-studied area of child development. It is important that children with special needs take part in activities with all children, including those who do not have special needs. All children need time to play. By playing, children begin to explore and ask questions. Playing gives children the chance to dream, make choices, try new things, have fun, and learn. All children can learn from one another. It is a reciprocal process in which your child gives to others and in turn, as he or she will receive from others. Good friendships can develop as children learn to work and play together. If your child has a brother or sister, encourage them to play together. They will learn from one another, building confidence and skills needed for playing and being with others outside of the family.
So as to diminish the chance of your child getting frustrated, put some thought into what your child does well. Try to find an activity where that skill or talent is used. Look for activities or play groups your child will enjoy that can develop skills and talents. Ask about activities at school and in the community. Your local community center, YMCA, or YWCA may have programs or activities your child may enjoy: swimming, horseback riding, art, day camps, canoeing, dancing, camping, nature programs, or even trips. A church or temple group can be helpful. Some offer family or other group activities. There may be a play group or preschool program your child can join.
Activities such as science experiments allow the child to get their hands dirty and get accustomed to new textures, which is particularly great for children with sensory deficiencies. Arts and crafts projects have a double benefit: improve strength and coordination of fine motor skills. Take a trip to the zoo and practice naming animals and mimicking the sounds they make. A world exists outside the inpatient or outpatient rehabilitation and can be an integral aspect of the overall therapeutic plan. It is vital that the parents or caregivers give themselves a change of scenery.
Part of having fun, especially during the summer time, is taking a family trip. Organizing a trip for a family is time consuming so it would stand to reason that having a child with a special need would add on to the responsibility. Nevertheless, families do it all the time -- and end up having a wonderful memory.
Here are some ideas that may make the experience of planning and taking a trip not as daunting and more pleasurable:
It's important to have a system, call ahead and expect the unexpected. But it also helps to choose a destination that "gets it." Thanks to the Americans with Disabilities Act, passed in 1990, public buildings have been equipped with ramps, elevators and restrooms that accommodate people in wheelchairs. But when it comes to the serious business of having fun, vacation destinations need to go way beyond the minimum legal requirements.

Parents with children on the autism spectrum are looking for places that are full of things to see and do, while maintaining a sense of order and calm. They will often need flexibility from the chef as well. With food allergies and intolerance on the rise, special requests may often be needed. Companies like Disney World Resorts have good processes in place and will tell you which restaurants are safe and which to avoid.

For children with wheelchairs, you will require information in advance on airline navigation and access into hotels, homes, restaurants and attractions. In addition, finding resorts and programs that offer adaptive sports and activities is a huge bonus.
Remember having fun is just as important as the attention, love and therapy that you give to your children. You and your children deserve it. You really, really do!
For more information/ideas, visit www.pinterest.com.
Resources & Links

by Sandra Zaragoza-Kaneki, M.D.


Casa Colina - Summer Day Program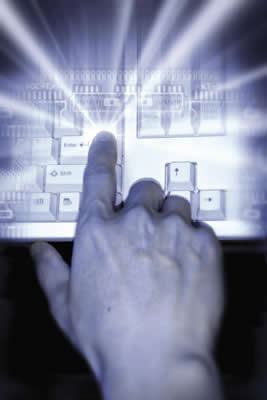 255 E Bonita Ave
Pomona, CA 91769
909/59607733 x4200
800/926-5462


AbilityFirst Camp Pavika

600 Playground Dr
Cedarpines Park, CA 92322

Camp Director - Kelly Kunsek

Brunswick Deer Creek Lanes

7930 Haven Ave

Rancho Cucamonga, CA 91730

909/945-9392

Summer Doorbusters Special - Open Doors Now Meets on Tuesdays!

RSVP: www.bigtent.com

Children's Museum at La Habra

301 S Euclid St
La Habra, CA 90631
909/334-3270
www.lahabracity.com


Chino Youth Museum
13191 6th St
Chino, CA 91710
909/334-3270


City of Claremont - Summer Movies in the Park

Corona Del Mar State Beach

Corona Del Mar, CA

949/644-3151

Irvine Park Railroad

1 Irvine Park Rd

Orange, CA 92869

714/997-3968

Planes of Fame Air Museum

7000 Merrill Ave

Chino, CA 91710

909/597-3722

Pretend City Children's Museum

29 Hubble

Irvine, CA 92618

949/428-3900
www.casacolina.org
255 E Bonita Ave
Pomona, CA 91769

Toll-free 866/724-4127
Fax 909/593-0153
TDD-TTY-Q 909/596-3646