DIAC Quota's on Occupations Released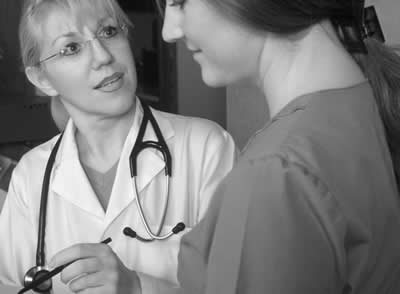 Medical professionals are high in demand in Australia.
In our last newsletter we discussed the EIO system regarding the lack of transparency. One of the issues was regarding the quota system for each occupation on the SOL and CSOL. To read this news letter click here.
New information has been released on the DIAC web site and one of the interesting features is that DIAC is going to produce a number of reports each month or so, one being the number of applicants which have nominated particular occupations.
At this stage we would imagine that the figures will represent the number of individuals that have been granted a visa using a particular occupation rather than those who have just lodged applications.
One important fact to note about the list below is that this quota system is also includes the CSOL for the Employer Nomination Scheme (ENS). For example the number of occupations for Cooks, Retail Managers, Office Managers (etc) that are not on the current SOL but can be sponsored under the ENS program
A summary of occupations most useful for international students;
10,440 Accountants
13,380 Registered Nurses
1,800 ICT Business and Systems Analysts
420 Multimedia Specialists and Web Developers
5,160 Multimedia Specialists and Web Developers
2,400 Database and Systems Administrators, and ICT Security Specialists
1,740 Computer Network Professionals
360 ICT Support and Test Engineers
480 Telecommunications Engineering Professionals
3,060 ICT Support Technicians
2,040 Bakers and Pastrycooks
1,800 Cooks
3,120 Welfare Support Workers
6,420 Contract, Program and Project Administrators
9,600 Office Managers
3,360 Cafe and Restaurant Managers
13,140 Retail Managers
For the full list you can read it here as a word document (click here) or you can find it on DIAC's web site by clicking here.