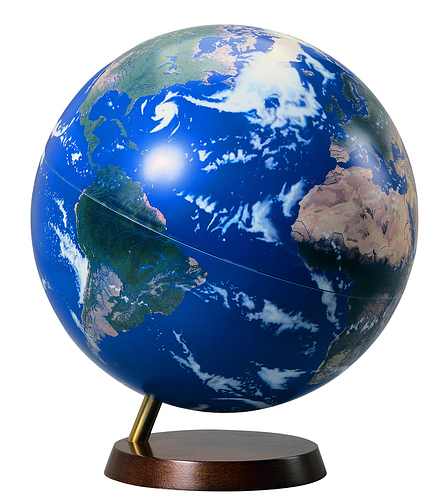 Many of the onshore students have come to my office to discuss the new EOI system which begins on the 1st July 2012 where they have used this alternative definition, the "End of Immigration".
Our international visitors are correct to feel the EOI will severely restrict their ability to apply for permanent residency. Currently any student who can meet the pass mark (and other basic requirements) can apply for their visas and obtain the bridging visa to stay here in Australia.
The EOI is really making an application that is not really an application. One must receive an invitation by the EOI computer before an actual application can be made for the new GSM visas.
However students must remember that the current onshore GSM visas, the 885, 886 and 487 will remain in operation until the end of December this year. This information was released in our last newsletter ( click here to read). This means that students do not have to use the new EOI until the 1st January 2013 if they choose not to.
Last week DIAC reduced the pass mark for the new GSM applications which begin on the 1st of July to 60 points, probably as an opening special marketing campaign. How long the pass mark remains at 60 is yet to be seen. However is you are a former student who is struggling to reach the pass mark at 65 for the current visa classes, then you should lodge an EOI of you can reach the new visa passmark of 60.
With the EOI what does the pass mark mean?
The EOI system does not require you to reach any particular pass mark. However invitations will not be issued unless your score has reached the pass mark level for any particular visa. Remember it is not like the current system that when you lodge an application as long as you have reached the pass mark, the visa is granted. There is no benefit to having a score higher than the pass mark. This changes dramatically with the EOI.
Remember EOI is not an application. Since DIAC is not charging for the EOI they have very little (if any) legal obligations to you. Within the EOI then the pass mark means, very little. It is a marketing tool to be able to attract applicants to lodge their EOI and that is all. It will be like a tender system really, regardless of the base grade entry level allowed to lodge a visa application (currently 60), whether one receives an invitation to apply for the visa will be competitive and the highest scores will be chosen first. If there are any places left over once the high scorers are chosen then the base level entrants (those at 60), may receive their invitations.
So how long do you have to wait for an invitation?
At the moment know body knows. Given the migration system is quota based per financial year, it is likely that in the first half, July to December, EOI's may be issued quickly. DIAC says it is going to issue more invitations than it actually needs to combat what they call "inbuilt fraud" but more of that later.
Quota's per occupation?
In the new regulations coming into effect on the first of July, it is not widely known that DIAC has given even more power to themselves. They will soon be able to decide on the number of applicants to be chosen under the EOI based upon their occupations. This provision is clearly aimed at some of the occupations which up to date have dominated the GSM program. The management at the DIAC policy section has complained for many years that the Accountant occupation has dominated up to 30% of total onshore applications.
It is reasonable to see from their perspective that having a tool to regulate the number of certain occupations per financial year. Accounting applicants in particular should be mindful of this new change from the 1st of July. It is not known if DIAC will release the information concerning the numbers selected per occupation and when this quota may be filled during the financial year.
Basic Critreria for the new GSM visas change
With the current GSM visas there are a number of specific requirements former international students need to meet in order to lodge the current 885,886 and 487 onshore applications. With the new visa classes these change.
For example there will be no more need to have met the two year study requirement before an invitation is received and an application lodged. The issues about being within 6 months of course completion or being on a 485 visa also dissappear.
For example
Jim has lodged his 485 visa back in march 2012. He completed his course back in December 2011 and as such is now outside 6 months from his completion date. Since he is on a BVA for his 485 visa he cannot apply for the current 885 visa. He has to wait until his 485 visa is granted before he can do that. Jim is currently doing a PYP program that he plans to finish by November this year. This will give him the 65 points he looking to lodge an 885 visa before they close at the end of December 2012.
However Jim has a positive skill assessment and an IELTS result that would enable him to reach 60 points. On the first of July Jim can lodge an EOI for they do not require his 485 to be granted and he can reach the lower pass mark of 60 points now.
This actually gives Jim two possibilities for PR. Lodge the EOI but if has not received an invitation by December and his 485 is granted by then, he can apply for the 885 visa.
One can see how these changes have benifited Jim. Hoever one has to see if he can actually receive an invitation but it is certainly worth trying for.
Time of Invitation Criteria
In creating this Skills Select system they have developed some unique set of laws to adjust to the EOI structure. The main one is what is called "Time of Invitation".
"Time of Invitation" has been written into the legislation to begin on the 1st July in the new Schedule 6D points system, where some information will be frozen, meaning it cannot be updated or changed after the "invitation" is sent to potential applicants. These criteria are, English ability, Age, Work Experience, Skill Assessment Result, Education qualifications, Professional Year Program (PYP), Australian Study requirement, Community Language Ability, Study in Regional Australia, Partner Skills, Sate Sponsorship and Designated Area Sponsorship.
For these criteria you then must have the supporting documents to prove your claims at the time the invitation has been sent to you. For example, one cannot apply for a skill assessment after the invitation has been issued, the result must have been in existence beforehand.
Your age is then set at the time of Invitation, not at the time you put in your EOI. If you have been unfortunate to turn older during the wait for the invitation and this has caused you to loose points, then that will be unfortunate.
Once the invitation has been sent you will no longer be able to upgrade your IELTS score before your application is lodged.
Work experience claims will also not be able to be upgraded after the invitation.
A completed PYP program must have occurred before the invitation is sent. If an applicant is studying a PYP but receives an invitation before its completion then it is not possible to upgrade the points score afterwards.
Educational qualifications must have been completed before the invitation is issued to obtain the points. Currently under Schedule 6C Education points are a time of decision criteria so extra points can be obtained after lodgment if in some case that becomes necessary ("time of decision").
Community language ability and the accreditation by NAATI must be in existence before the invitation not as it is now, "time of decision".
In claiming the Partner Skills points all the requirements must be met at time of invitation; Skill Assessment in an occupation on the current SOL, be under 50 and have at least Competent English. Like the main applicant the current need for recent work experience requirement will be dropped. However in the current Schedule 6C, Skill Assessment result can be supplied after lodgment.
So does this Time of Invitation really matter? We can see that the loss of age points may be a real issue in the future for some, but otherwise it doesn't really make much of an impact. When someone lodges an EOI then they are already meant to meet the criteria for the points they are claiming. You are not meant to lie in your EOI. For example, applicants are not meant to be claiming points for a PYP they haven't finished, or an IELTS result they don't have yet, or for a course they haven't completed just yet in Australia.
Having set a time of invitation criteria, it is really keeping applicants honest. Don't claim for points that you are not yet entitled to. DIAC is going to on the lookout for applicants who fib in their EOI's. If an application is lodged and the information doesn't match in what has been claimed it is highly likely they will rejected using the Character 4020 provision (to read more click here) which them places a three year ban on visas to Australia.
EOI required visas if applicant is in Australia
When one receives an "invitation" to apply for a GSM visa, the applicant or the applicants family maybe in Australia or outside of Australia.
If in Australia then you must have the right type of visa and regulations make this quite clear;
(c) An applicant in Australia must hold:
(i) a substantive visa; or
(ii) a Subclass 010 (Bridging A) visa; or
(iii) a Subclass 020 (Bridging B) visa; or
(iv) a Subclass 030 (Bridging C) visa.
This means that there is no benefit trying to stay unlawfully in Australia while your EOI is processed or by having your visa cancelled and going onto a BE for you will not able to lodge whilst you remain onshore.
However the regulations are meant to be altered to allow those who have been rejected for a visa application and currently onshore waiting at the MRT on a BVA, they will be allowed to lodge an onshore file again and then another Bridging Visa will be issued.
Lack of Transparency?
What we do not like is the lack of transparency of how the EOI is going to operate. It gives rise to suspicion and if history has taught us anything, government powers and a lack of transparency means trouble.
The lodgment of the visas after being invited is not a problem for once DIAC receives a fee with the application then it has obligations and there are strong powers to review.
The EOI Game?
I am sure DIAC is waiting nervously to see how many false EOI are going to be lodged. I'm sure some bright computer whiz will probably develop a program to lodge thousands of EOI lodgements with the press of a button. The danger DIAC has created in making this system free is that there may be a high percentage of fraudulent applications made either for the fun of getting an invitation or worse a malicious attempt to corrupt the system.
If this occurs then it will be genuine applicants who will suffer. If a high percentage of false EOI's are lodged then you can be they will use a high points score to attract the invitation's. This will mean those at the pass mark end, say 60 points, will have to wait a long time to get noticed.
A small fee to lodge an EOI would eradicate this fraud issue. Do you think DIAC would pass up the opportunity of gathering potential millions of dollars in EOI fees when they do not have to guarantee an invitation? Of course they would love to get their hands on this money but there is one important point why shy away from this path. If the government takes money for an EOI then it becomes an application, not just an expression of interest. As an application this creates a nightmare of obligations by DIAC and also review procedures would be open to applicants along with formal complaints and also don't forget, it has to then be transparent.
You can see why then they have decided not to charge a fee.
Secondary applicants
After 1 July 2012, spouses, de facto partners and dependent children can be added to the application even after applications are lodged. They can be added until the time of visa decision. This is the same way the offshore visa subclasses currently operate.
The current onshore classes do not allow this process which is a great disadvantage to those current GSM applicants who have been waiting years in Australia, on bridging visas for a decision to be made on their applications.
End Of Immigration?
In summary the new EOI is not so different as far as the point structure goes. The difference is the competitive nature the new system will operate. Now we do not believe competition is such a bad thing as this just reflects the way the economy operates anyway.
The problem onshore students will face if they are using the EOI, there is no guarantee as to how long it will take to receive an invitation. Since there will be bridging visa when one lodges an EOI, then onshore students will have to use the current 485 visa process to remain onshore or some other visa application. Of course they can return home to wait but in reality most do not like this option. Time will tell in the next 12 months what the waiting periods will be.