The following article is from VIEWPOINT in the March 2011 issue of Planning, the magazine of the American Planning Association. The author, Justin Hollander, ends his evaluation with, "For the Sun Belt, it is not yet too late." This VIEWPOINT offers an interesting perspective of future impacts to Hillsborough County citizens.
Surprising Facts from the Census
Judging from the headlines that followed the late December release of the first Census 2010 population counts, nothing much had changed. Once again, there was a notable population shift from the Rust Belt to the Sun Belt. The requisite congressional reapportionment meant another gain in political power for states in the South and West and a loss for the Midwest and Northeast.
But when we look at individual states, a more complex pattern emerges. While it's true that the Sun Belt as a whole has grown over the past decade, three states - Arizona, Georgia, and Utah - actually experienced a net loss in population since 2009, and three others - California, Florida, and Nevada - grew only slightly. All six took part in the economic growth and prosperity of the first half of the 2000s, only to be done in by the Great Recession. The result was diminished immigration, a lower birth rate, and a real estate collapse.
Meanwhile, traditional Rust Belt states such as Indiana, Pennsylvania, and Wisconsin grew during the same period. Rather than bleeding jobs to warmer climates, these and other northern states have proven to be attractive places to do business, to work, and (for some) to retire.
The situation calls to mind the old adage about boomtowns: The most successful places are hardest hit when the bubble bursts. From 2000 to 2005, the nation as a whole experienced record growth in income and employment, and the Sun Belt was the epicenter of this period's growth. Texas, for example, added more than 300,000 people in 2010 alone. But New Jersey added 84,000 in the same year. A state-by-state analysis of census figures nationwide reveals that since 2009 both regions saw some states grow while others lost population.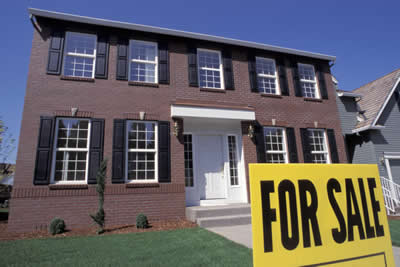 Take a look, for instance, at the shrinking subdivisions of California's Central Valley and abandoned neighborhoods left to bake in the South Florida sun. Nevada, once a booming Sun Belt state, now has the nation's highest foreclosure rate. Meanwhile, high-tech neighborhoods are flourishing in Pittsburgh, a quintessential Rust Belt City, and medium-sized cities in Massachusetts and Minnesota are rebranding themselves for a postindustrial age.
As planners, we know a lot about preparing communities for growth, but the shrinking populations of both Rust Belt and Sun Belt cities present a true challenge to our profession. In a 2002 Planning article, Deborah and Frank Popper suggested that planners can best respond to depopulation by thinking in terms of "smart decline." At the local level, that can mean things like relaxing zoning to allow alternative uses for land and buildings that are no longer in demand for residential use. The new uses might include farms and gardens (now permitted in Cleveland);parks and open space (as Detroit is proposing); and a wide range of office, storage, and artist uses. The reuse efforts we hear most about today tend to be in the Rust Belt. That should change as demographic trends change.
State and federal governments send many kinds of funding into today's shrinking cities with little consideration for how investments in infrastructure, housing, and even white elephants like sports arenas might be undermined by demographic trends. Instead of always deferring to local optimism, they should be demanding more realistic assessments of the future and considering ways to support smart decline. A bill moving through Congress (HR 932, S453) would provide direct support to cities with major housing vacancy problems and aid them in adjusting to a smaller population.
Sun Belt cities face some of the same population losses today that Rust Belt cities began to see in the 1950s, but they can respond in a different way. They may remain hopeful about their future - maybe the economy really will come back - but they should be realistic about the risks if it does not. By relaxing zoning codes, shrinking cities can encourage more sensible development. By requiring comprehensive local planning, state and federal agencies can ensure sustainability. In defending his new smart decline policy, Detroit Mayor Dave Bing said, "These are things that should have been done 30 to 40 years ago." For the Sun Belt it is not yet too late.
Justin B. Hollander, AICP, teaches urban planning at Tufts University in Medford, Massachusetts. He is the author of Sunburnt Cities: The Great Recession, Depopulation and Urban Planning in the American Sunbelt.
Reprinted with permission from Planning magazine, copyright 2011 by the American Planning Association.