Some interesting trends can be gleaned from the recently published 2010 Census data. Hillsborough County grew by a staggering 23 percent to almost 1.3 million persons. It would have been higher had the economy not slowed down. The exciting news is that the growth happened according to the plans.
Ninety percent of the County's population growth occurred within the Urban Service Area (USA) boundary. The USA was delineated in 1993 at a time when massive population and housing growth had been left uncontrolled. The USA, by policy, brings growth into geographic areas where urban services such as water, sewer, and transportation are available or planned over the next 20 years. This concept has helped local governments prioritize limited funding choices to maximize infrastructure needs while accommodating current and future residents.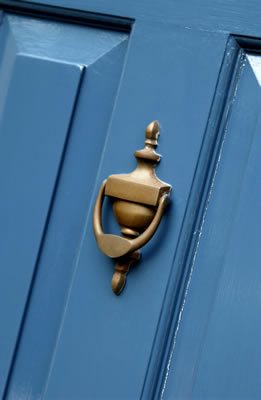 Clearly the Urban Service Area concept is working. Nonetheless, maintaining a variety of residential lifestyle options is important to County residents. The Planning Commission's 2009 Quality of Life Survey showed respondents overwhelmingly (86%) believe "it is important for a community to have a choice of living styles" such as rural, suburban, and urban.
The 2010 Census showed the trend has been moving further out where homes were bigger and cheaper, even though commuting costs were higher. But that trend has ended. Residents now are demanding more than a big backyard. They want a sense of community, a feeling of belonging. In other words, they want to be part of a neighborhood, where walking the dog and running into neighbors is the norm - where the grocery store, the dry cleaner, restaurants and other services are not only convenient but become places to get together with fellow residents. Nurturing these types of communities, while keeping residential options, is crucial for continued sustainable growth. The Comprehensive Plans for Hillsborough County, Tampa, Temple Terrace, and Plant City are the blueprints to develop these neighborhoods and communities, while managing growth and maintaining residential choices.
The suburban lifestyle provides a community with nearby amenities. Riverview, an area in southern Hillsborough County, experienced the most growth since 2000. Recent newspaper articles provided insight from some of the residents of that area. Residents said their neighborhood is peaceful and clean and they felt a strong sense of community. A similar sentiment was heard from citizens of Lakewood Ranch, a suburban development just south of Hillsborough County. Residents feel safe and part of a community. There is a monthly Main Street event that brings out thousands of people. Lakewood Ranch is self-contained, clustered, and has mixed uses which attract residents wanting nearby amenities. Located within the development are a medical center, fire stations, and more commercial development than some downtowns. The only thing lacking is a variety of employment opportunities - you find that in our urban areas.
Traditionally appealing to the younger generation, the urban lifestyle across the country is increasing. Our local urban opportunities are emerging and appear to be strong and sustainable - close to jobs and activities and providing a sense of place. Higher gas prices may rapidly shift even more growth back into the urban core with its reduced commute distance. Residential development in downtown Tampa over the past decade has attracted families and workers wanting convenience, as evidenced by a Channelside high rise condominium in downtown Tampa being nearly sold out and other residential buildings seeing more signs of life.
We can't forget those who prefer open space and distant neighbors. They are attracted to the northwestern and eastern, rural parts of Hillsborough County. Population in the rural areas accounted for 10 percent of the County's growth over the decade, as was identified in the development of the rural/urban service areas. If we don't preserve areas for rural lifestyles, we will forsake future growth and lifestyle choice. Pinellas County lost population over the decade. It is essentially built-out, meaning there are no major rural options left.
Providing choices for our current and future residents, fostering communities, and maintaining the Urban Service Area boundary are the keys to attracting meaningful growth, efficiently using our limited resources, and providing quality of life for all citizens of Hillsborough County. As we approach the future with less private and public income, growth and economic development decisions based on well-founded, fully costed data used to maximize services is paramount.