Greetings!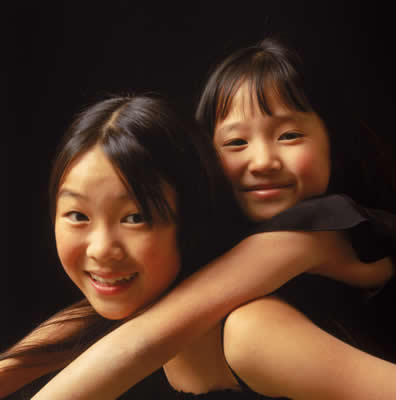 Anyone who has ever volunteered at an intake or brief advice clinic knows knows of the challenges homeless assistance programs face in referring family and juvenile cases. At its November and December meetings, the Homeless Committee discussed the issue and what resources are available for clients who cannot afford counsel for their family law matter but do not qualify for assistance from pro bono providers. Although local resources are scarce, judges and others within the Cleveland courts have begun to join with poverty advocates, the CMBA, Legal Aid, and family law practitioners to address the issue. In the meantime, volunteers can use the following information during intake (all information from The Legal Aid Society of Cleveland's website: www.lasclev.org).

Cases the Family Law Unit of Legal Aid handles include:
Protection orders for victims of domestic violence
Custody and divorce proceedings for victims of domestic violence
Custody and divorce proceedings where children are at risk
Child support cases for disabled people
The foregoing is subject to Legal Aid's standard income guidelines - click here for eligibility chart.
Legal Aid has prepared brochures on the following Family Law topics for those who do not qualify - click on the title of each brochure for a PDF copy.
Upcoming clinics & events

Legal Aid Society of Cleveland Clinics
For a calendar of Legal Aid brief advice/intake clinics, please visit the Legal Aid website at
www.lasclev.org
.
Cleveland Lawyers' Initiative on Reentry (CLIR)
Brief Advice/Intake Clinics
North Star Neighborhood Reentry Resource Center, 1:00-4:00 p.m.
2010: December 10
2011: Jan. 14, Feb. 11, March 11, April 8, May 13, June 10, July 8
Periodic training sessions for new volunteers TBA - call Brian Lamb at (216) 566-5590 for more information.
Artists Helping the Homeless Fundraiser
Restored Paths Ministry
(RPM) and Waterloo 7 Gallery are working together to host a fundraiser on Dec. 18 from 6-11 p.m. The fundraiser will be held at the Waterloo 7 Gallery, located at 35005 Chardon Rd., Willoughby Hills. RPM is a mobile ministry that goes out each Saturday and feeds 60-70 warm meals to the homeless in the Greater Cleveland area.
The event includes a wine and appetizer reception, Chinese auction featuring over 30 pieces of art, and raffle. If you bring in any of the following listed items, you will be entered into a drawing to win a piece of art AND receive 10% off of any art in the gallery: new or gently-used tents, sleeping bags, blankets, hand warmers, hoodies, sweatshirts/pants, thermals, stocking hats, gloves, socks and non-perishable items, canned goods with pull-up tabs, individually-wrapped snacks, etc. Cash donations are also appreciated. Part of the proceeds will go to the Lake County Homeless Center.
In the News


More Cities Offer Homeless Free Storage to Ease Mobility


On Nov. 18, USA Today reported that homeless advocates say finding a place to safely leave possessions is one of many challenges homeless people face each day. This month, Portland, Oregon became one of several cities nationwide to address the issue by offering free storage space to the homeless. The goal is to give people a place to keep belongings safe from theft and bad weather while they go to appointments or job interviews, as well as to keep piles of belongings from blocking the streets, according to city Housing Commissioner Nick Fish. Homeless advocates say that available space is often too small even in cities were storage is offered, and that city-sponsored programs remain rare.
Click here for full article.



Wisc. Appeals Court Exempts Homeless Sex Offenders from Registry Requirements


On Nov. 18, the Chicago Tribune reported that homeless sex offenders in Wisconsin don't have to provide the state with an address of where they intend to live when they exit prison because they don't have one under a ruling by the 4th District Court of Appeals. The appeals court rejected state arguments that William Dinkins Sr. could have given the address of the nearest place he planned to sleep to comply with the sex offender registry law, saying a park bench doesn't equal a residence. The state also argued that sex offenders could attempt to get around the reporting requirement and claim they have no place to live. But the court, in a unanimous opinion, said the number of sex offenders like Dinkins who are subject to the registration law and not on supervision upon release and unable to find a place to live would be "relatively small." The appeals court encouraged the legislature to fix what the court described as a gap in the sex offender registry law.
Click here for full article.



Ohio Awarded More Than $20 Million in Homeless Assistance


On Nov. 23, WSAZ reported that the Ohio Department of Development announced that 75 nonprofit organizations and one public housing authority were awarded more than $20 million from the Homeless Assistance Grant Program, administered by the department's Office of Housing and Community Partnerships. The funding will assist approximately 51,000 people, leveraging more than $73 million in private investment. The program provides grants through a competitive application process to eligible organizations to provide housing and supportive services to homeless persons. Organizations in Cuyahoga will receive $4 million, the largest amount of any Ohio county. Cuyahoga recipients include the AIDS Task Force of Greater Cleveland, the Domestic Violence Center, the Salvation Army Cleveland, the West Side Catholic Center, and the YWCA of Greater Cleveland.
Click here for full article; click here for ODD press release, including full list of Ohio recipients.



Dominion Donating $127,500 to Help Shelters, Housing Organizations


On Dec. 9, PR Newswire reported that Dominion East Ohio donated $127,500 in grants to 22 nonprofit organizations in the company's Ohio service area that provide shelter or housing assistance for the homeless and others in need. The grants were made through the Dominion Foundation, the company's philanthropic arm. Thomas F. Farrell II, chairman, president and CEO of Dominion, said that "Housing-related organizations and programs are facing increased demand for their services, while their own budgets are stretched thin. These grants will provide additional resources to help nonprofit organizations assist our communities."
Click here for full article.

CHLAP in the News


Crain's Cleveland Business (Dec. 6-12 issue) featured an article highlighting CHLAP's re-entry efforts: "Lawyers boost efforts to ease ex-cons into society." Crain's subscribers can view the article here. The article will be accessible to all readers in next month's newsletter.

CLE Materials


To view materials presented at the Oct. 27 CHLAP CLE ("Common Issues & Resources for Homeless or At-Risk Individuals"), visit the Newsletters & Materials section of the CHLAP page by clicking here.

Find out more


For the most current list of community events and resources, check out the CHLAP page of the CMBA website by clicking here.

Volunteer Spotlight
Ronald Falconi
Attorney at Law
This fall Ron retired from serving the West Side Catholic Center intake site, where he volunteered for nearly a decade. Ron's practice includes immigration and naturalization as well as criminal, domestic relations, and personal injury cases. Ron also serves as Councilman for the city of Brunswick. He can be reached by email or by calling (440) 842-0455.

Nominations for the Volunteer
Spotlight:

Please contact CHLAP Chair Melissa Zujkowski by
email
or by phone at (216) 583-7364.
Archived CHLAP Newsletters

Issue 3 - November 2010
Issue 2 - October 2010
Issue 1 - September 2010