Greetings!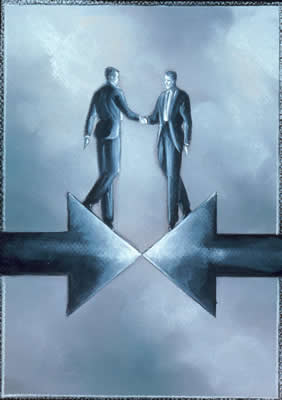 Welcome to the first issue of the CHLAP Newsletter. In the community service world, resources and up-to-the-minute knowledge are key to volunteers in helping the people who come to them for advice and assistance. This newsletter was conceived by CHLAP leaders as a way to help keep you informed. Look to your inbox at the beginning of every month for updates, calendar events, and other news of note. As always, thank you for your commitment to Cleveland's homeless and at-risk community.

Upcoming clinics & events

Note for your clients

Fugitive Safe Surrender - Sept. 22-25


American citizens and legal residents who are wanted in Cuyahoga County can surrender in safety at the Mt. Zion Church in Oakwood Village Sept. 22-25 between 9 a.m. and 5 p.m. Click here for more information, or call (877) 64-SURRENDER.



Cleveland Lawyers Initiative on Re-Entry




Sept. 27 at Thompson Hine




3900 Key Center, 127 Public Sq.


Please join area attorneys in an organizational meeting around reentry issues. RSVP by Wednesday, Sept. 22 by emailing Cynthia.Cain@ThompsonHine.com. Click here for more information.

NEW Legal Intake at Cosgrove Center
Volunteers will staff a legal intake at Bishop Cosgrove Center, 1736 Superior Ave., on Wednesday, Sept. 29, to gauge interest in holding regular intakes onsite.

CHLAP CLE Presentation - FREE for volunteers

Oct. 27 - Pro Bono Week
3.5 hr. CLE - FREE for CHLAP volunteers
"Common Issues and Resources for Homeless or At-Risk Individuals"
Lawyers' Guide to Intake at CHLAP Clinics
Criminal Law Update
Juvenile Court Update
Update on Debtor/Consumer Law, inc. The Bankruptcy Bypass Program
Click here to register.
In the News


Movement Growing to Ban Inquiry into Past Convictions in Employment, Housing


On Aug. 16, the Washington Times reported that the movement by ex-felons and their advocates to limit questions about past convictions in employment and housing applications has been gaining traction. Proponents of the so-called "Ban the Box" movement have been asking lawmakers to limit or bar the box applicants commonly must check asking if they have ever been convicted of a crime, claiming the question leads them to be rejected out of hand and thus makes it difficult even for reformed ex-criminals to re-establish their lives and integrate into society. As a pending class action discrimination lawsuit in San Francisco shows, some groups argue that Hispanics, blacks, and other minorities are unfairly targeted by employers who perform background and credit checks. Critics, however, note that felon status isn't a protected class, and say that background and credit checks are legitimate hiring tools to promote a safe workplace environment.
Click here for the full article.



Ohio Bill Seeks to Erase Records for Multiple Offenders


On Aug. 18, the Columbus Dispatch reported that six state senators have proposed a bill that would allow nonviolent offenders with multiple convictions to seal off court and police records from public view after five years of clean conduct. The legislation, introduced by Sen. Shirley Smith of Cleveland, would also require individuals, private businesses, and news media to destroy old records or articles they hold about the convictions of those who win expungement orders. Under the bill, employers would also be forbidden to run criminal background checks except where required by law, and would be prohibited from denying jobs to applicants based solely on their past convictions.
Click here for the full article.

Find out more


For the most current list of community events and resources, check out the CHLAP page of the CMBA website by clicking here.

Volunteer Spotlight


In future issues, we would like to showcase volunteers through a shared experience or helpful tip. If you have ideas for a future issue, please email Jessica Paine at jpaine@clemetrobar.org.