Greetings!
I don't know about you, but this is my absolutely favorite time of year. Last week, on Thanksgiving Eve, my home started filling up as it does every year. In my family, Thanksgiving is a party. There's no pressure of gifts, and everybody lingers around after eating. We dance and share memories and just enjoy spending time together.
This year, I texted all of my children before the big event and challenged them to bring a top five list of their favorite family memories to the party. With laughs, some (mild) embarrassment, and the occasional tear of joy, we all shared our tales from the past.
The great thing is that I feel the same way about our River City Bank customers. Each and every one of you is someone that has joined our family. We have gotten to know you, shared memories with you over the years, and been a partner with you in some of your exciting times and even your trying times in the past few years.
I am so honored that you have chosen us, and can't wait to continue building partnerships and relationships with you in all of life's events.
I hope that each of you will find time to stop in for our Annual Christmas Open House (details below) so that we might laugh and talk together for a minute in the midst of this busy time.
As always, if there is anything I can do to make your experience at River City better, please let me know.
Warm wishes for a peaceful, happy Christmas season!
Roger

Roger Smith, CEO/President
Come to Our Annual Christmas Open House
Join Santa and Mrs. Claus in all the festivities!


Our annual Christmas Open House will be held December 10th from 3-5 PM.

As is tradition, Santa and Mrs. Claus will be in attendance for pictures and last minute gift requests.

Sweet treats, cider, and holiday music will fill the lobby. Bring the family or a friend to join in this yearly day of celebration and appreciation of you, our customer.
New Members of the River City Extended Family
Welcome Bennett Brearley!
While we have missed Carolyn Brearley over the last few months, it is with great pride that we welcome her first child, Bennett, to the River City family! He was born Sept. 1st weighing 8 lbs, 3 ounces, and 20 inches long. Mommy and baby are doing well, and we are so happy to have her back.

Carolyn has now joined our Private Banking Team. Alongside Angie Beard, she will serve our private banking clients.


New Roles for Familiar Faces
We are proud to announce a promotion and a new Community Banking Associate.

The first is the promotion of Jennifer Selman to Branch Manager. Jennifer has been a Community Banking Associate for 2 years and, as most of you know, is a tremendous example of the kind of service we demand from ourselves at River City.

"We are thrilled to have Jennifer join us in this role," says Kristen Vardy. "Her leadership skills, combined with her passion for serving our customers will prove to be a win win for both you our customer and the River City Bank team."

Jennifer has been with us since July 2008. She was previously the Branch Manager at McIntosh before joining us as a CBA after McIntosh closed their office in Rome in 2008.

We are also excited to announce that Kim Jones has become a full-time member of our team. You may recognize Kim from the drive-through over the last few months. She has now joined us full time as a Community Banking Associate. Before joining River City, she worked five years at Citizens First Bank. We are excited to have her join us!
Upcoming Events & Holidays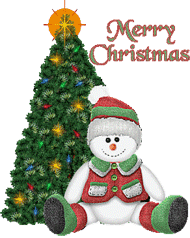 December 10 3-5 PM Annual Christmas Open House with Santa & Mrs. Claus

December 24 Christmas Eve (Bank Closes at Noon)

December 25 Christmas Day (Bank Closed)

December 31 New Years Eve (Open Normal Hours)
We can help with your last minute year-end transactions!

January 1 New Years Day (Bank Closed)


---
River City Bank
228 North 2nd Avenue
Rome, Georgia 30165
Telephone: 706-236-2123
Fax: 706-236-2125
OnCall 24/7 Customer Info:
706-234-6655 (Rome)
Lost or Stolen Debit Card:
800-500-1044
Lost or Stolen Credit Card:
800-854-7642
Click below to email us:
info@RiverCityBankOnline.com
---
Catch Up with all our email newsletters
Business Briefs
Economic Outlook
Financial Planning
Identity Theft Protection
Saving Smartly
Trust & Estate Planning
_______________________
Contact Us

To email a contact, simply click the name:
Executive
Roger Smith, CEO
Direct: 706-236-3551




Connie

Williams

, CFO
Direct: 706-236-3552



Craig

Brewster

, EVP and Senior Lender
Direct: 706-236-3530



Retail Banking


Jennifer Selman, Branch Manager
Direct: 706-236-3541



Angie

Beard

, VP Private Banking
Direct: 706-236-3522




River City Ramblers




Sue White

,

Coordinator
Direct: 706-236-3554




Mortgage Department




Sonya

Blankenship

, Mortgage Originator
Direct: 706-236-3526

Lynn Terrell

,

Mortgage Originator
Direct: 706-236-3527




Commercial Banking


Clem Trammell, Vice President
Direct: 706-236-3533



Jack

Smith

, Asst. Vice President
Direct: 706-236-3532




Trust and Brokerage




Roger

Goss

, Senior Vice President
Direct: 706-236-3560



David

Tomlin

, Financial Advisor
Direct: 706-236-3561




Marketing & Community Relations




Kristen

Vardy

,

Senior Vice President
Direct: 706-236-3540