LivingAfterWLS
Losing weight and staying sane in a world where
it's easy to be fat.

LivingAfterWLS Home
Library
Kitchen
Neighborhood
General Store
5DPT Support:
Soups & Supplements




Carb Monster Soups


.85 cents/Serving



5DPT Protein Bundle
30g Healthy Protein
per Day





New!


Ultimate Pocket


Diet Journal


Learn more

Coupon:


SPRING2012


Take $3 off at checkout on orders of $29

Summer Soups: Smart & Healthy Meals to Promote Weight Loss



Summer is a time of abundant vegetables available locally grown at affordable prices. Through the hot summer and into fall farm stands dot America's byways as local growers bring to the public an abundance of freshly grown vegetables, fruits and berries. People who control their weight with bariatric weight loss surgery (WLS) can benefit from a stop at the farm stand for fresh vegetables to transform into healthy soup.

A recent study from Pennsylvania State University indicates that people who include a daily serving of soup in their diet are more likely to lose weight and maintain a healthy weight than those who do not enjoy soup in their diet. A homemade vegetable soup is considered a low-energy-density food that is rich in fiber, vitamins, and nutrients. It is "low-energy" because the calories (energy) in the food are low in comparison to the volume of the food. For example, a 1-cup serving of vegetable soup is seldom more than 100 calories, depending on the amount of fat used in preparation. On the other hand a 1 cup serving of ice cream contains 300 calories making it a high-energy-density food with little nutritional value.

The study found that soup as a first course, or a mid-morning or mid-afternoon snack, is filling to the point that further calorie consumption through the day decreases. It is believed that soup helps sustain satiation because the fiber from vegetables slows digestion. In addition, carbohydrates from homemade vegetable soup tend to be low-glycemic and do not adversely affect glucose response in the same way simple processed carbohydrates do. As a result our metabolic process is steady and we do not feel an energy surge or drop that is often experienced when eating simple carbohydrates.

Many weight loss surgery patients who complain of "carb-cravings" find that eating a 1-cup serving of soup is an effective way to stop those cravings and curtail feelings of "head-hunger." People who feed "head-hunger" with simple processed carbs tend to eat significantly more calories without satiating those cravings. This eventually leads to weight gain, even after weight loss surgery.

A good homemade vegetable soup can be put together quickly and keeps for up to a week refrigerated. Consider soup making as a series of layers, starting with savory onions and garlic. Heat a healthy monounsaturated fat such as olive oil or peanut oil over medium heat. Add one chopped onion and a clove of minced garlic and cook and stir until soft and translucent. While the onion and garlic cook wash and chop the vegetables for your soup. Select fresh seasonal vegetables that are crisp and unblemished. Vegetables that are good in summer soup include zucchini and summer squash, fresh tomatoes, green beans, carrots, turnips, spinach, napa cabbage, green onions, and fresh herbs. Fill the soup pot with as many fresh vegetables as you like, add the herbs during the final minutes of cooking.

For liquid add low-sodium chicken or vegetable broth, tomato juice, or seasoned vegetable juice such as V8 diluted with water. Simmer the vegetables and liquid just until the vegetables are tender and flavors combine. For weight loss surgery patient a thick soup is desired to provide a denser meal and avoid a "slider food" that slips through the stomach pouch too quickly. Portions should be carefully measured at 1-cup per serving and this should be eaten in 15 minutes or less. Taking longer to eat soup will result in greater consumption and a decreased feeling of fullness.

In general, a 1 cup serving of vegetable soup will provide 3 grams of protein and 15 grams of healthy carbohydrate in addition to fiber and beneficial phytonutrients including vitamins, minerals, and antioxidants. While our dietary focus with weight loss surgery is to eat a high protein diet, a freshly made vegetable soup is a healthy nutritional compliment to that diet. Vegetables are known to lower the risk of many cancers, heart disease and stroke and strengthen the immune system. For many with weight loss surgery raw vegetables or salads may cause gastric distress, but most WLS patients report a high tolerance for vegetable soup.

5DPT Soup Recipes
Newsletter Archive

Greetings Neighbors!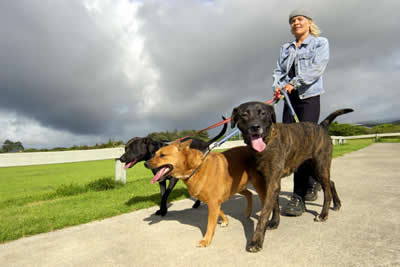 If you are receiving this message from me it is because you signed up to receive it and you probably already know a little bit about the
5 Day Pouch Test
and about me. Thank you.
If you follow the 5DPT you know I always say don't do the plan for quick weight loss.
Do the plan to get back on track with our WLS basics and refresh your memory about the Four Rules, slider foods, and liquid restrictions.
Any weight loss during the plan is a bonus. I stand by this.
But that doesn't mean the 5DPT should not be used to bust a weight loss plateau. In fact, many thousands of people have reported to me that the 5DPT is the one thing they tried that worked in breaking a weight loss stall. It is not so much that the plan is magic, although who among us wouldn't like to believe in magic now and again! The plan breaks a stall and promotes weight loss because it returns us to the dietary due-diligence prescribed at the time of surgery and we focus on using the tools that make weight loss surgery work. Generally weight is lost in the first few days of the plan and this serves us well as a great motivator to continue with the plan and beyond knowing we are powerful and can work the tool to improve our health and manage our weight.

If you are frustrated with a plateau give the 5 Day Pouch Test a try. Get that scale moving again and renew your confidence in your pouch, your personal power, and decision to have surgery in the first place!
You Can Do This!!!
The 5DPT as it is written and presented online and in print is an organized approach to getting back to the WLS basics both mentally and metabolically. When followed with attention to details we hear great success stories that include restored feelings of pouch tightness and satiation, lost weight, increased energy and overall improved confidence and mental well-being.
This month's 5DPT Bulletin is all about using the plan to boost your metabolism, bust a plateau and get back on track with your weight loss surgery!
You Can Do This!
Kaye
---
Inventory Shortfall:
About mid-April we had a good-news bad-news weekend. The good news is we connected with many of our WLS Neighbors
to talk about the 5DPT and help one another get back on track. The bad news is this interest in the 5DPT cleared-out our inventory of 5 Day Pouch Test Owner's manuals!
YIKES!
We did have a new printing on order as we anticipated the need for them come late June.
In the meantime we've been back-ordered on the manuals but we expect them in stock and shipping by May 21.
Complimentary Gift: $7 Value!
As an apology for our error and a token of our appreciation for your patience every back-ordered manual will be sent with our "Inventory Shortfall Gift" - no extra charge. The gift, a $7 value, includes 2 servings Safely Slim protein shake mixes, 2 servings Emergen-C Energy Booster, 2 Servings herbal tea for weight loss, and 2 servings Best of All Stevia Sweetner. This gift applies to any order for the 5DPT manual including bundle orders.
Shop Now
to reserve your freshly printed book and free gift!
(No coupon necessary
.
Orders currently on back order will automatically receive this free gift!)
All other store items are currently in stock and ship within 24-48 hours of receipt and payment of order. You will receive a second shipment with your manual and gift as promptly as they are available.
Save More: Coupon code SPRING2012
takes $3 off your order of $29 or more!
Shop Now
---
Please take a moment to read the article
WLS-Split Personality Syndrome
. This is our most requested article from 2011 and we have included it in full for your convenience.
Quick Link
For informative and inspiring reading please visit
our
5 Day Pouch Test Articles Collection
You are our valued reader. We respect your rights and privacy by never sharing your information with a third party. Please respect our creative rights by honoring copyright laws and prevent plagiarism.
Save 15%

Customer Top Rated

Lasting Success Book Bundle


Put the Power of the Pouch in your hands with Kaye Bailey's two best selling books plus the highly effective Ultimate Pocket Diet Journal. Our customer favorite Lasting Success Book Bundle includes The 5 Day Pouch Test Owner's Manual (2008); Day 6: Beyond the 5 Day Pouch Test (2009); and The Ultimate Pocket Diet Journal (by Alex Lluch 2006). 600 pages of inspiration, motivation, empowerment & know-how to get you on track with WLS and keep you there! Great recipes, inspiring hints and proven secrets! Spoken in Kaye's compelling voice of compassion and "You Can Do This" spirit. Great bundle ensuring your lasting success with Weight Loss Surgery.

List Price: $65.95
Bargain Bundle Price: $56.95 - Save $9.00


Save even more! Coupon code SPRING2012 takes $3 off your order at checkout!

Plateau keeping you from goal?
Easy Fixes For Metabolism Slumps

There is great speculation among the seasoned ranks of weight loss surgery patients that at some point the magic of gastric surgery is gone and the body resets its metabolism adjusting to the new smaller stomach and different digestive system. During the phase of rapid weight loss, called by many the "honeymoon period," patients of gastric surgery seemingly lose weight without effort. In truth, patients are eating a diet so low in calories their bodies are near starvation mode. As the body heals from medical injuries sustained in surgery and adapts to the new stomach and digestive process of gastric bypass, gastric banding or gastric sleeve, it does tend to metabolize and store energy (food) more efficiently.

Patients who find their body losing weight more slowly often give up hope and blame themselves for missing the "window of opportunity" for massive weight loss that bariatric surgery provides. But there is no reason to give up hope. There are many small targeted lifestyle changes that we can make which will boost metabolism and enhance our overall feeling of wellness. Dr. Miriam Nelson, director of the John Hancock Center for Physical Activity and Nutrition tells us, "Anything that energizes you: a good nights sleep, fresh air, sunlight, a healthy diet, regular exercise, ultimately helps drive metabolism."

Stretching & Sunshine: Begin the day like a cat and open with a stretch. Stand and reach for the stars stretching your legs, torso, spine and arms. Feel you body open up after a good nights rest. Bend at the hips and stretch for your toes. Listen to your body and stretch and move to open the flow of blood and deliver extra oxygen throughout. If you regularly practice yoga enjoy a few moments of Downward Facing Dog or Cobra. Early morning stretching naturally accelerates your metabolism. If the opportunity presents itself enjoy your stretching in sunlight. Exposure to bright light decreases melatonin and increases serotonin, shifting the body from sleep to awake mode, in turn, revving your metabolic furnace.



Protein and Green Tea:

Metabolism slows down naturally at mid-day. Give it a nudge with a high protein lunch of lean animal protein or omega-3 rich fish. Protein takes the most energy for the body to digest so that means it has to rev its metabolic engines when managing a high protein meal. And we all know that "Protein First" is the first rule of weight loss surgery. Try roast turkey breast with sliced veggies or salmon salad with lettuce and tomato. Aim for at least 21 grams of protein at all meals. Between meals sip on green tea which is considered a fair exchange for plain water. Studies show that the polyphenol compounds in 2 to 4 cups of green tea may help raise metabolism by as much as 35% and encourage fat burning.

Midday Sprint-Walk: As few as 30 seconds of high-intensity movement has been shown to spike levels of human growth hormone which in turn helps to build lean muscle and burn fat. Do not let the words "high intensity" scare you, we are not training for an Olympic event. Simply put, high intensity is above our normal rate of exertion. For example, during a mid-afternoon break take a short walk around your building or parking lot. For 30 seconds of that walk sprint-walk then return to your comfortable walking pace. Repeat this once or twice as time allows. The increased intensity gives you a metabolic bump that will last for several hours without breaking a full workout sweat.

Get Some Rest: After a day of mindfully boosting your metabolism now is the time to let it slow down and rest. We are more successful at engaging in metabolism boosting activities the next day when we have enjoyed a good nights rest. Shut down electronic distractions such as television, computers and Blackberrys an hour before going to bed. Enjoy quiet conversation, meditation or reading as the final activity before entering sleep..

LivingAfterWLS Recipes


---

New in the LivingAfterWLS General Store


What to Eat When You're Eating Out


by Hope S. Warshaw


Paperback, 800 pages

2nd edition published 2009


Valuable resource featuring nutritional counts for more than 60 of America's most popular restaurants. Learn strategies for selecting healthier restaurant meals. Get counts for calories, carbohydrate, fat, and protein; know the exchanges/choices and serving sizes for every menu item; and find complete menus from America's most popular restaurants. Also contains tips and facts for healthier restaurant eating. Great resource for eating out while trying to manage health, weight and wellness.

Publisher's Price: $10.95
Value Price: $9.95

The Plan to Work the 5 Day Pouch Test

Lasting Success Book Bundle - Value Price Save $9 on Set
Shop Now


From 5 Day Pouch Test
Owner's Manual

Copyright Kaye Bailey


All Rights Reserved


It sounds silly to offer a plan to work a plan but here I present a few ideas and hints for making the most of your 5DPT experience. The more prepared and enthused you are when you begin the 5DPT, the better your chances for success. Let's get started and let's get back on track!

Learn the plan

. Read the plan in full and be sure you understand it. Read the plan completely in order to understand the progression of your diet from Day 1 to Day 5. Pay close attention to understanding the liquid restrictions and slider foods: these are the most common problem areas that lead to weight regain after weight loss surgery. As you become familiar with the 5 Day Pouch Test think back to how it compares with the early dietary stages following your weight loss surgery. Think back to what worked for you then and imagine the same will work for you again. Remember, you already know how to lose weight using your surgical tool. The effort you put into the 5DPT will return you to that place of healthy and reasonable weight management using your tool.

Mark the date

. Set a date and mark your calendar. Make sure you can follow the plan without the disruption of travel, social events or hormonal cycles. Enlist the support of family and friends. It is fairly common for people to schedule the 5DPT to begin on Monday and end on Friday. But many have found that scheduling Day 1 for a Saturday works more favorably for them. On Days 1 and 2 one generally needs frequent bathroom breaks, which may be uncomfortable in a workplace. Consider that as you schedule your plan. Additionally, many of us have made the mistake of completing the 5DPT on Friday only to celebrate with weekend binge eating come Saturday. If our plan starts on Saturday and concludes on Wednesday we can more easily transition to a Day 6 lifestyle on Thursday, thus avoiding the weekend binge phenomena. Consider all of this before scheduling your 5 Day Pouch Test. Scheduling it for the right time significantly improves our chance for success.

Seek peer support

. Decide who you will include in your plan and make known your expectations. Post to the Neighborhood or your online community asking for support from those who understand. The correct peer support nurtures our efforts in this recovery from relapse. We can learn from those who have traveled this path and tap into their enthusiasm. It is the nature of online support communities, particularly The LivingAfterWLS Neighborhood, to cheer and celebrate each other's victories as well as buoy those who are struggling. Take advantage of this and gather your own cheering section to celebrate the baby steps that become big accomplishments. Become a support peer to others; when we are in this together: support of one another is symbiotic.

Make preparations

. Plan your meals for all five days and do the grocery shopping before starting the 5DPT. We all know that the supermarket is temptation alley, do your best to avoid going there for these five days. An effective way to plan your meals is to use the 5 Day Pouch Test menu plan in Chapter 3. Make two copies of the 5DPT menu plan and use the first to plan your meals and snacks for all five days. This will become your shopping list as well as your map for the week. Many people are surprised at the relief and empowerment they feel upon making their food plan for five days. With the menu choices made there is little to dwell upon and we have spare energy to focus on getting back on track. In addition to finding the 5DPT menu plan in this manual you can always download it free from the website. Please use this valuable tool.


Mental readiness

. Devote time to meditation focused on the 5 Day Pouch Test: why you are doing it and what you wish to accomplish. You practiced mental readiness before surgery and it served you well. Do the same now. Practice the self-kindness we talked about in Chapter 1 and remember that windows do get broken, but they can be repaired. You are about to embark on the repair process and exciting and good things will come to you because of your initiative to take action. This is exciting stuff! Practice meditation your own unique way and build the excitement. If that means writing in a journal or listening to music or just spending quiet time thinking then do it. Mental readiness is essential in every life-endeavor worth taking.

The night before Day 1

create a storm of mental readiness by reading, discussing, and imagining your personal power to work the plan. Generate the same kind of excitement you had going into surgery. Go to bed empowered knowing you are about take control of the surgical tool you fought so hard to get in the first place.

Vehicle of Change

Please use the 5 Day Pouch Test as your vehicle of change.

Rise and Shine! Welcome to Day 1! Step on the scale and record your weight. Start Day 1 off right with your carefully planned meal and look forward to the next meal knowing you have already made the right food choice. Consider how happy your little gastric pouch is to be nurtured with gentle soft liquids; how good it feels to be healing from the cycle of poor food choices. Treating your body well is never a punishment, it is a gift to be enjoyed and celebrated. Please, allow yourself this.
Save $3.00
Offer Expires: June 21, 2012