Whatever else you have on your mind,
Wherever else you think you're going,
Stop for a moment and
look where you are:

You Have Arrived!
---
I believe in you.
You deserve to be healthy.
You deserve to be kind to yourself.
You deserve to achieve your greatest level of success with weight loss surgery when you harness your inner resources.
--

Kaye Bailey
5 Day Pouch Test Owner's Manual
Coupon Code:
GRILL2011
Save $3 off $20+ Order
Free recipe booklet & seasoning blend sample!
Star the Summer Right & Shop Now!
Make Grilled Fish a Healthy Part of Your Weight Loss Surgery Diet
Celebrate Your Journey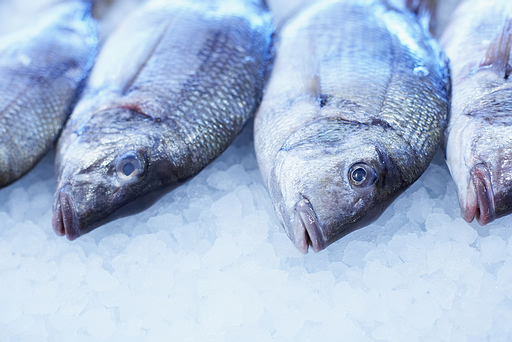 By Kaye Bailey
Weight loss surgery patients are instructed to eat a diet of rich lean protein cooked without frying or breading. Grilled fish fits that order with ease! And by all accounts fish is good for us. In fact, the American Heart Association tells us to eat fish twice a week, particularly cold water fatty fish. Fatty fish including mackerel, lake trout, herring, sardines, albacore tuna, salmon, and some shellfish are high in two kinds of omega-3 fatty acids. Omega-3 fatty acids are believed to help lower triglycerides and may also fight cancer and reduce inflammation. Additionally fish is rich in B vitamins including B12, Niacin, and B6. It is readily available fresh at the meat counter or flash-frozen in the freezer section of most major supermarkets.
Warm summer months are ideal for including fish in the healthy weight loss surgery diet because it can quickly be grilled over medium-direct heat on a gas or charcoal grill. Fish cooks quickly and should be tended closely to avoid overcooking. Fish is done when it turns opaque in the thickest portion and flakes into sections. Scallops, a shellfish, are done when they are opaque and another shellfish, shrimp, are done when they turn pink. When cooking over the direct heat of the grill turn steaks, whole fish, shrimp and scallops halfway through grilling time. Avoid moving the fish protein too much on the grill because it tends to break-up. Thin fillets generally do not need to be turned. Some frequent fish grillers find baskets made specifically to hold fish on the grill are useful.
Try this simple flavorful recipe for grilled fish and I think you will be hooked!
Mediterranean Sea Bass
This Provence-style recipe infuses the clean flavor of olive oil with fresh herbs and garlic for a light and flavorful lean protein main dish. Keep it simple and enjoy. (Suitable fish substitutes: red snapper, striped bass, halibut.)
For the paste:
3 tablespoons extra-virgin olive oil
1 tablespoon finely chopped fresh basil
1 tablespoon finely chopped fresh thyme
2 teaspoons dried lavender
1 teaspoon minced garlic
1/2 teaspoon kosher salt
1/4 teaspoon freshly ground black pepper
For the Fish:
4 skinless Chilean sea bass fillets, about 6 ounces each and 1 inch thick
Lemon wedges (optional)
To make the paste: In a small bowl whisk together the paste ingredients.
Spread the paste evenly on both sides of the fish fillets. Grill over Direct High heat until the flesh is opaque throughout and starting to flake, 5 to 7 minutes, turning once halfway through grilling time. Serve warm and garnish with lemon wedges, if desired.
Kaye Bailey (c) - All Rights Reserved
For more terrific weight loss surgery friendly recipes link to
LivingAfterWLS Kitchen
Join the LivingAfterWLS Neighborhood: Your safe haven circle of friends making the most of their weight loss surgery experience.
LivingAfterWLS Neighborhood
Books
-
Soup
Seasoning Blends
5 Day Pouch Test Support
New: Herbal Tea
SHOP NOW!
Coupon Code:
GRILL2011
Save $3 - Order of $20 or more

Check Out our New Herbal Teas to Support Your Digestive Health
~ Dieter's Green Herbal Tea
~ Super Slimming Herbal Tea
~ Herbal Laxative Tea
Learn More
Shop & Save Now!
Social Connections
Go beyond the LivingAfterWLS Neighborhood and connect with Kaye Bailey in these popular social media destinations:





The Nurse Warned Me,
But I Gained Some Weight Back Anyway


"Dear Kaye,
Thank you for the Day 6 book. I guess I am one of "those people" - had the surgery and lost and then it came back, the weight. My WLS nurse warned me I could regain the weight and I didn't take her serious or maybe I thought I was more determined than everybody else or smarter or something. I wish I had asked her what would cause me to gain the weight back. I'm not sure that back in 2007 I ever heard of slider foods or liquid rules or anything like that. I just knew WLS was the answer for me. So now I'm up 48 pounds and want to stop it before it gets to 50 pounds and all of the sudden another 50 and I'll be back where I started. Thanks for explaining so many things in the Day 6 book. I wish I read this book before I even had the surgery, maybe I wouldn't be one of "those people" or at least not a 48-pound-regain one of those people.

This is the first time I have hope since the re-gain started.

Kelly MarcaNorthern Ohio
"
Printed with Permission.

Because we are all "One of those people" who have or could regain our weight.

Day 6 by Kaye Bailey


DANGER!
Warm Summer Weather May Lead to Dehydration For WLS Patients
Following bariatric surgery for weight loss patients are instructed in the Four Rules of weight loss surgery; the second of which is drink lots of water. This rule is of particular importance during the warm summer months when perspiration and elimination cause greater water losses and the potential for dehydration increases.

Water constitutes about 60 percent of an adult's body weight. In the body, water becomes the fluid in which all life processes occur. Water in the body fluids carries nutrients and waste products throughout the body; maintains cell structure and participates in metabolic reactions; serves as the solvent for minerals, vitamins, amino acids, glucose and other small molecules, acts as a lubricant around joints, the spinal cord and inside the eyes; aids in the regulation of normal body temperature and maintains blood volume. To support these vital functions, and others, the body actively maintains an appropriate water balance. When the body is short of water the condition known as dehydration results.

Dehydration is the condition in which body water output exceeds water input meaning we eliminate and perspire more fluid than we ingest. Symptoms of dehydration include thirst, dry skin and mucous membranes, rapid heartbeat, low blood pressure and weakness. When a message of thirst is unanswered the symptoms of dehydration may progress rapidly from thirst to weakness, exhaustion, and delirium and end in death of not corrected. Dehydration may easily develop with either water deprivation or excessive water losses.

To avoid dehydration and illness caused by insufficient water balance weight loss surgery patients can take the following measures to insure adequate water intake:

Lots of Water. The second rule of weight loss surgery is drink lots of water. During the initial stage of weight loss this is key in flushing fat and toxins from the body and keeping all metabolic processes functioning smoothly. To ensure enough water is consumed a good measure is to drink one ounce of water for every two pounds of body weight. Water intake should occur throughout the day.

Fortified Beverages. Vitamin and mineral fortified beverages are beneficial to some weight loss surgery patients. The flavoring makes them more palatable making it easier to consume generous amounts of water. Be certain to enjoy only non-calorie fortified beverages that do not contain sugar or other high calorie sweeteners.

Green Tea or Sun Tea. Freshly brewed green tea or herbal tea served over ice and sweetened with non-calorie sweeteners is another good way to stay hydrated during warm summer weather. The health benefits of green tea and herbal tea may contribute favorably to a well-planned health and weight management program.

Water Containing Foods. Many foods contain a high percentage of water that contribute to body hydration. Enjoy vegetables and fruits such as strawberries, watermelon, lettuce, cabbage, celery, spinach, apples, grapes, citrus, and carrots. All of these foods contain more than 80 percent water which will contribute to hydration and provide a valuable source of vitamins and minerals.

Kaye Bailey (c) 2010 - All Rights Reserved
Free iPhone App:
Go Mobile in the Neighborhood
If you have an Apple device then we have the app for you.
You can download the app to run any invision message board, including this Neighborhood. Heres what you do.
Login to your Apple iTunes account and go to this link:
Download the app. Then select the Neighborhood from the directory and take it from there.
Health and Wellness >> LivingAfterWLS Neighborhood
Give it a try. The IPS guys are working with us so we will eventually have a branded app button that matches the neighborhood graphics. Its all a work in progress but this should get you started.
App Conversation in the Neighborhood
Android App in Progress - Stay tuned for details!!
Dumping & Dehydration
Avoid Letting them Interrupt Your Summer Fun
Summer 2011: Dump-Free Zone
June 20, 2011
LivingAfterWLS, LLC - All Rights Reserved
Greetings!
Over the last several years in working with my fellow weight loss surgery patients I have observed an increase of reported incidence of dumping syndrome and dehydration in the warm summer months. While my study is not scientific, I have observed some common factors that lead to the dumping. In sharing some of what I have learned today from so many of you I hope we can continue to build our collective knowledge and understanding of dumping syndrome.
Most people believe that dumping is the exclusive fate of gastric bypass patients. However, adjustable gastric banding (lap-band) and gastric sleeve patients who follow a strict Protein First diet and then suddenly deviate by eating sweets or fried food have reported symptoms of dumping syndrome. I believe all patients of bariatric surgery, regardless of the procedure, should be familiar with the causes and symptoms of dumping syndrome. Today's Digest addresses dumping syndrome and dehydration. Please take a look at the information and arm yourself with knowledge!
Summer begins tomorrow and with it comes warmer weather and hopefully a more relaxed pace of living. And while it is a great time to enjoy our improved health with weight loss surgery it is exactly this relaxation of compliance to the Four Rules that gets us in trouble with dehydration or dumping. I am committed this summer to getting in an extra glass of water and enjoying my protein first so my summer fun is not disrupted by an inconvenient dumping episode or bout with dehydration. Will you join me in making the Summer of 2011 a "Dump-Free Zone"? Remember - We are all in this together! Newsletter Refresher Series: Four Rules
Best Wishes!
Kaye Bailey
KayeBailey@LivingAfterWLS.com
Neighborhood Haiku Contest - 2011
Voting ends tonight for your favorite entries in our 2011 Haiku Contest. Please Link Here to vote & enjoy the entries. Fabulous prizes will be awarded to the winners!
Please visit Facebook and "LIKE" our new
LivingAfterWLS Page:

---
Food Plate:
The USDA recently revealed a new health and wellness icon and program that replaces the 19-year-old food Pyramid. The new Food Plate is visually representative of current nutritional guidelines. We have been working through this information here at LivingAfterWLS and published two Cooking with Kaye newsletters about the Food Plate and WLS. Check these informative email newsletters out at our archive:
Today we are discussing grains and the role they play in our diet after weight loss surgery. In the early months and even years following surgery a goodly number of patients report difficulty and discomfort when eating rice, pasta, and bread. "It just feels like a big ball is stuck" is a common description when we test drive pasta or rice after surgery and it does not go well.
After 19 years the USDA has this week updated food guidelines in a move that makes a lot of sense: a Food Plate. Today we are sharing what we have learned so far so that you may join us and jump in with both feet to embrace a new and improved way of nutrition management for ourselves and the entire family.
Newsletter Archive
---
Coupon Code: GRILL2011
Save $3 Off orders of $20+
Receive free recipe booklet & sample seasoning blend
Offer expires 6/30/2011
Books - Soup Mixes - Seasoning Blends
5 Day Pouch Test Support
Do Not Let Dumping Syndrome Ruin Your Summer Celebration
Tips to Avoid Dumping & Enjoy Living!!
By
Kaye Bailey
Summer is a time to celebrate warm weather, sunshine, good friends and good times - often with food and drink. But for people with weight loss surgery celebrations bring the potential for a dietary crisis called dumping syndrome that has the potential to ruin a day of good old fashioned summer time fun.
Gastric Dumping Syndrome
, or rapid gastric emptying, is a condition where partially digested food bypasses the stomach too rapidly and enters the small intestine. This causes the pancreas to release excessive amounts of insulin into the bloodstream and symptoms of hypoglycemia occur. Dumping Syndrome is most commonly associated with malabsorptive gastric surgery, specifically gastric bypass surgery. Patients will experience the symptoms of dumping syndrome immediately after eating or within three hours of eating. The symptoms may include nausea, vomiting, bloating, cramping, diarrhea, profuse sweating followed by chills, dizziness and fatigue. When insulin levels return to normal symptoms subside. Many patients experiencing dumping syndrome find comfort in lying down or sipping fortified water or energy drinks served at warm temperature.
Clearly an episode of dumping syndrome will disrupt any celebration and most weight loss surgery patients will benefit from taking precautions to avoid such an occurrence. Here are four basic dietary and lifestyle guidelines to follow that will help prevent a dumping episode from ruining your summer celebration:
Hydration
. Drinking lots of water is the second sacred rule of weight loss surgery. This is of keen importance during the hot summer months when bodies release more fluid through perspiration thus becoming susceptible to dehydration. On warm days filled with outdoor activity be mindful to sip water throughout the day. As a guideline drink one ounce of water for every two pounds of body weight to ensure proper hydration. Vitamin fortified water or non-calorie sports drinks fortified to balance electrolytes may be enjoyed as well to prevent hydration. The symptoms of dehydration often feel like mild dumping syndrome, and some weight loss surgery patients report a higher likelihood of dumping syndrome when they are not properly hydrated.
Refresher -
Rule #2: Lots of Water. Weekly Digest February 2, 1011
Protein First
. It is particularly important to follow the first rule of weight loss surgery, "Protein First" when partaking from an array of party foods including barbecue, picnic salads and sides, and bountiful desserts. Eating protein first will buffer foods that may potentially cause a dumping episode. Be wary of barbecue sauces that may be high in sugar or breaded and fried protein which is also known to cause dumping. If fried chicken is the only protein offered remove and discard the skin and breading and enjoy the meat without it. Remember to eat two bites of protein to every one bite of complex carbohydrate. When taking small bites of protein three forks will measure about one ounce of protein. The tight feeling in the gastric surgical pouch is a sign of fullness and the signal to stop eating. Avoid discomfort by following this signal and cease eating.
Refresher -
Protein First: Weekly Digest January 20, 2011
Taste Wisely
. Celebrations are often a showcase for friends and relations to share their best dishes including gorgeous calorie and fat laden desserts. Who has not been tempted by the display of outrageous desserts at the annual family reunion? For the weight loss surgery patient unchecked enjoyment of such foods is likely to cause dumping syndrome in the short term and, in the worst case, weight gain in the long run. Patients can find a safe place in simply tasting one or two select desserts without imminent fear of dumping if they have stayed hydrated throughout the day and if they have eating a reasonable amount of lean protein prior to sweet indulgence. One or two bites of a sweet dessert should satisfy the palate and the persistent requests of a beloved relative who urges, "Come on, one little piece of my deluxe super duper chocolate mess is not going to hurt you."
Contribute Good Food
. When the occasion allows take the opportunity to provide a weight loss surgery friendly side dish or dessert that you can safely enjoy and others may enjoy as well. It is a great time to demonstrate that healthy can be delicious and attractive. Present salads or side dishes featuring fresh seasonal ingredients and homemade dressings made of pure ingredients that are low in fat and sugar. Prepare sugar-free desserts or snacks following recipes that use popular sugar substitutes which, when enjoyed in moderation, do not cause dumping syndrome. Sugar free pudding and gelatin dishes also fare well at any potluck summer celebration. When a weight loss surgery patient provides safe food for a potluck meal they decrease the temptation to eat foods that are likely to cause dumping syndrome and ruin an otherwise fabulous summer celebration.
Kaye Bailey (c) 2010 - All Rights Reserved
Bariatric Nurse Recommends
Kaye Bailey's Books to All Patients
"As a support group leader and bariatric nurse, and myself a 7-year veteran of gastric bypass, I recommend Kaye Bailey's books and products to my patients. For someone new to weight loss surgery as well as the veteran patient Ms. Bailey presents a compassionate look at the ups and downs of weight loss surgery. She kindly teaches and encourages with calm sensibility and proven techniques to make the most of WLS. I have taught new patients the 5 Day Pouch Test, not so they can do it to accelerate weight loss, but so they can truly learn to stay on track by understanding the behaviors that get us off track in the first place. When I am down I find myself thumbing through "Day 6" for that nugget of information that always seems to be there when I need it. Thanks Kaye for your terrific insight and kind manner of encouragement and understanding."
Put the Power of the Pouch in your hands with Kaye Bailey's two best selling books: The 5 Day Pouch Test Owner's Manual (2008; Third Printing 2011) and Day 6: Beyond the 5 Day Pouch Test (2009). Over 300 pages of inspiration, motivation, empowerment and know-how to get you on track with weight loss surgery and keep you there! Great recipes, inspiring hints and divine secrets! Spoken in Kaye's compelling voice of compassion and "You Can Do This" spirit.
Purchase the gift set and save $8.00 off the list price!
Suggested List Price: $54.90
Discounted Gift set Price: $46.90
Gastric Bypass Dumping Syndrome
Three Foods That Cause It
By
Kaye Bailey
As pre-op gastric bypass weight loss surgery patients we are taught to fear the mysterious dumping syndrome and in most cases we are told that avoiding sugar will prevent the occurrence of dumping syndrome. So it comes as a surprise when after having a malabsorptive gastric surgery we experience symptoms that we think are dumping syndrome, yet sugar has not crossed our lips. Most information discussing dumping syndrome following weight loss surgery focuses on avoiding sugar and suggests that some patients "get" dumping syndrome while others do not get it, almost like it were an optional feature of the surgery. Other misinformation suggests that dumping syndrome goes away after time when patients adjust to surgery and eventually they are able to eat sweets.
Very little clinical research is published to help us understand dumping syndrome beyond personal experience. Combine the lack of reputable information with a plethora of urban legend about dumping syndrome and it is easy to understand the confusion.
Dumping syndrome, also called rapid gastric emptying, is defined by the National Digestive Diseases Information Clearinghouse (NDDIC) as, "a condition where ingested foods bypass the stomach too rapidly and enter the small intestine largely undigested. It happens when the upper end of the small intestine, the duodenum, expands too quickly due to the presence of hyperosmolar (substances with increased osmolarity) food from the stomach. "Early" dumping begins concurrently or immediately succeeding a meal." What that means to gastric bypass patients is that food particles are too quickly absorbed by the small intestine because they have gone directly there without the digestive benefits of an intact intestine. The food is literally "dumped" into the small intestine.
Helpful Article: Emergency First Aid for Dumping
To manage this food the pancreas' releases excessive amounts of insulin into the bloodstream and the body experiences the symptoms of hypoglycemia. Symptoms may begin immediately or anytime within 3 hours of eating and may include nausea, vomiting, bloating, cramping, diarrhea, dizziness and fatigue. Symptoms do subside as insulin levels return to normal. Many patients experiencing dumping find comfort in lying down or sipping on fortified water or energy drinks served at room temperature.
The medical community generally agrees the treatment of dumping syndrome is through the avoidance of certain foods that cause it. People who have gastric dumping need to eat small meals that are high in lean protein, low in carbohydrates, avoid simple sugars, and should drink liquids between meals, not with meals. The following are three food groups that should be avoided in the treatment and prevention of dumping syndrome in gastric bypass patients:
Simple Sugars:
cookies, cakes, candies, bakery items, ice cream, sweet dairy.
Simple Carbohydrates:
chips, crackers, processed cereals, pasta with creamy milk sauces.
High-Fat Cabohydrates:
French fries, deep fried food, fast food, grilled food with sweet barbecue sauce, cream based soups and sauces.
A diet of carefully chosen lean protein with low glycemic fresh fruits and vegetables is effective in avoiding dumping syndrome. Ongoing research is beginning to implicate hyperinsulinemic hypoglycemia as the cause of rapid gastric emptying after weight loss surgery but for you and me on the front lines suffering from sweats and chills called dumping, what does that really mean right now? I suggest we become our own personal research scientists and develop a prudent dietary strategy based on current information and personal data that allows us to avoid dumping syndrome and lead a nutritionally balanced life.
Kaye Bailey 2010 - All Rights Reserved
5 Day Pouch Test Bargain Bundle
The Works! Everything you need to get back on Track!
-5 Day Pouch Test Owner's Manual by Kaye Bailey
-Feed the Carb Monster Soup Mixes (16 Servings - 2 Mixes)
-Emergen-C Bundle pack (7 Servings)
-FREE Goody Bag ($1.95 Value)
$45.50 Value --- for $38.50
SHIPPED USPS PRIORITY MAIL
SAVE 15% when you purchase the Bundle!!!
Our Price:
$38.50
List Price:
$45.50
(Use coupon code GRILL2011 to save $3 more off Bargain Bundle Price!!)
The Neighborhood
Your Safe Haven Circle of Friends
10,017 Neighbors - 163,331 Posts
The LivingAfterWLS Neighborhood: an online compassion driven social space evoking feelings of comfort, understanding, knowledge, warmth, acceptance, trust and happiness for those who have undergone gastric bypass, lap-band or any type of weight loss surgery or those struggling with weight control.
Neighborhood Haiku Contest - 2011
Voting ends tonight for your favorite entries in our 2011 Haiku Contest. Please Link Here to vote & enjoy the entries. Fabulous prizes will be awarded to the winners!
LivingAfterWLS Neighborhood:
Advertising-Free ~ Spam-Free ~ Privacy Protected
Don't trust your weight loss surgery life to anyplace else.
Come in and tell us about yourself! We love meeting new Neighbors and everyone is welcome here in our little community.
Want to join the Neighborhood, but not sure where to start? Tell us in this Volume 4: What brought YOU to the Neighborhood? Everyone is welcome - Can't wait to meet you!
Attention Gastric SLEEVERS:
A special forum dedicated to those who undergo gastric sleeve procedures. Named "Heart on Your Sleeve" because so many of us invest our hope and our hearts in a procedure to take back our life. Please share you knowledge and experience and connect HERE
All things weight loss surgery. Find your procedure peer in our gastric banding, gastric sleeve forums. Or talk to veterans of weight loss surgery. Learn about diet, nutrition, exercise and more after weight loss surgery.
Spring Sunshine Accountability Challenge
Spring sunshine... is there anything better? Granted, the old saying goes "April showers bring May flowers". What to we most look forward to though? Sunshine. Warmer temperatures. Flowers and fresh vegetables growing in our gardens. The thought of it makes me smile. If we emulate the spring, the season of rebirth and growth, then we will indeed glow like the sun. Let's all eat, breathe, and live like the spring sunshine; let the warmth and happiness that we have shine through. Let's cast off the cares of winter, those dark, cold and gloomy days that weighed us down and embrace the light. Join Us for this Challenge! You set your goals and participate at your pace in your way - empowered by the Neighborhood. Led by our Ambassador of Accountability Kendalvon!
Always a popular destination the 5 Day Pouch Test Forum is your place to connect with others who are using this popular plan to get back on track with their weight loss surgery tool.
Day 6: Beyond the 5 Day Pouch Test
Harness the momentum of your 5 Day Pouch Test and continue forward with a positive effort at Day 6 Living. Great support from others, like you, who are trying their best to live healthy happy lives with weight loss surgery.
The You Have Arrived Alumni Club
Connect with others who had weight loss surgery the same year you did and share the journey! From the Pioneers of the 1980s to our newbies of 2010, everyone has a place in the Alumni Club to call home.
A place to stop and share the things in our daily lives beyond weight loss surgery. A neighborly place of support and friendship.
Fun Friday
Community Kitchen
Neighborhood Cookbook
Nutritious Summer Soups
A Healthy Choice For WLS Dieters
Summer is a time of abundant vegetables available locally grown at affordable prices. Through the hot summer and into fall farm stands dot America's byways as local growers bring to the public an abundance of freshly grown vegetables, fruits and berries. People who control their weight with bariatric weight loss surgery (WLS) can benefit from a stop at the farm stand for fresh vegetables to transform into healthy soup.
A recent study from Pennsylvania State University indicates that people who include a daily serving of soup in their diet are more likely to lose weight and maintain a healthy weight than those who do not enjoy soup in their diet. A homemade vegetable soup is considered a low-energy-density food that is rich in fiber, vitamins, and nutrients. It is "low-energy" because the calories (energy) in the food are low in comparison to the volume of the food. For example, a 1-cup serving of vegetable soup is seldom more than 100 calories, depending on the amount of fat used in preparation. On the other hand a 1 cup serving of ice cream contains 300 calories making it a high-energy-density food with little nutritional value.
The study found that soup as a first course, or a mid-morning or mid-afternoon snack, is filling to the point that further calorie consumption through the day decreases. It is believed that soup helps sustain satiation because the fiber from vegetables slows digestion. In addition, carbohydrates from homemade vegetable soup tend to be low-glycemic and do not adversely affect glucose response in the same way simple processed carbohydrates do. As a result our metabolic process is steady and we do not feel an energy surge or drop that is often experienced when eating simple carbohydrates.
Try our convenient Feed the Carb Monster Soup Mixes
Many weight loss surgery patients who complain of "carb-cravings" find that eating a 1-cup serving of soup is an effective way to stop those cravings and curtail feelings of "head-hunger." People who feed "head-hunger" with simple processed carbs tend to eat significantly more calories without satiating those cravings. This eventually leads to weight gain, even after weight loss surgery.
A good homemade vegetable soup can be put together quickly and keeps for up to a week refrigerated. Consider soup making as a series of layers, starting with savory onions and garlic. Heat a healthy monounsaturated fat such as olive oil or peanut oil over medium heat. Add one chopped onion and a clove of minced garlic and cook and stir until soft and translucent. While the onion and garlic cook wash and chop the vegetables for your soup. Select fresh seasonal vegetables that are crisp and unblemished. Vegetables that are good in summer soup include zucchini and summer squash, fresh tomatoes, green beans, carrots, turnips, spinach, napa cabbage, green onions, and fresh herbs. Fill the soup pot with as many fresh vegetables as you like, add the herbs during the final minutes of cooking.
For liquid add low-sodium chicken or vegetable broth, tomato juice, or seasoned vegetable juice such as V8 diluted with water. Simmer the vegetables and liquid just until the vegetables are tender and flavors combine. For weight loss surgery patient a thick soup is desired to provide a denser meal and avoid a "slider food" that slips through the stomach pouch too quickly. Portions should be carefully measured at 1-cup per serving and this should be eaten in 15 minutes or less. Taking longer to eat soup will result in greater consumption and a decreased feeling of fullness.
In general, a 1 cup serving of vegetable soup will provide 3 grams of protein and 15 grams of healthy carbohydrate in addition to fiber and beneficial phytonutrients including vitamins, minerals, and antioxidants. While our dietary focus with weight loss surgery is to eat a high protein diet, a freshly made vegetable soup is a healthy nutritional compliment to that diet. Vegetables are known to lower the risk of many cancers, heart disease and stroke and strengthen the immune system. For many with weight loss surgery raw vegetables or salads may cause gastric distress, but most WLS patients report a high tolerance for vegetable soup.
Kaye Bailey (c) - All Rights Reserved
For more terrific weight loss surgery friendly recipes link to
LivingAfterWLS Kitchen
Thank you for being a loyal Neighbor of LivingAfterWLS. We are proud to serve you in your weight loss surgery journey.
Sincerely,
Kaye Bailey
LivingAfterWLS, LLC
The health content in the LivingAfterWLS website is intended to inform, not prescribe, and is not meant to be a substitute for the advice and care of a qualified health-care professional.