FEATURED EVENT

The East-West Bridge
to Fintech Innovations

for Sydney event
Speakers
Venture Dealmakers


Ilan Israelstam
Ben Heap
H2 Ventures
Danny Gilligan
Reinventure
Andrey Shirben
Follow the Seed
Alex Scandurra
Stone & Chalk
Andrew Corbett-Jones
Tyro Fintech Hub
........
Asia Fintech Talk
Janos Barberis
The Fintech Book/ Supercharger


Meet the Forbes Asia
30 under 30 Winners
from Australia



Gen George
, OneShift/Skilld
Harrison Uffindell, Tilt.com
Aimee Marks, TOM Organic
Filip Eldic, Bluedot Innovation
Jane Lu, Showpo
...

PROGRAM:
May 31, 2016 16:00 - 20:00
...
Cocktail reception / appetizers

Venue:
KPMG
10 Shelley Street
15th floor
...
NSW Dept. of Industry
UniSA
Centre for Business Growth
______________________
Silicon Dragon
Event Series 2016
Silicon Dragon NY 2016,
Speakers at NASDAQ
..........
For speaking and sponsorship
opportunities, contact:
.....
China General Chamber
of Commerce
May 13, 2016
Marriott Marquis, New York City
Guandong-NY Economic &
Trade Cooperation
RSVP for guest pass: events@silicondragonventures.com
Subscribe To
Silicon Dragon News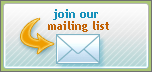 TOO MUCH MONEY,

TOO SOON?

Pressures are building in Beijing's tech economy. Nerves are on edge, traffic is more congested than ever, the pollution lingers. Yet the perennial excitement remains.

The undercurrents show some troubling signs. Take these developments.

Shanghai's government is offering to offset as much as $1 million of a VC firm's losses from the city's Science and Technology Commission funds.

Meanwhile, Xiaomi plans to slow its pace of investment, following an aggressive period of deal-making.

Chinese investor Tsinghua Unigroup is reportedly withholding funds from Hong Kong-based flip phone renovator Acadine Technologies.

India, too, has felt the growing pains, after being touted as the next China. Now an influx of billions of investment has led to hyper-funding of startups: too much money, too soon, and the shutdown of as many as 13 startups in 2015.




Times certainly have changed for China's leading tech companies. It's almost unrecognizable from the Silicon Dragon of 10 years ago.
















VIDEO HIGHLIGHTS
Silicon Dragon Hong Kong 2016
(just 2 minutes!)
@silicondragon
S.....
See last week's newsletter here: May 3, 2016
TRENDS & NEWS


INDIA
GMO from Japan and Mediatech in Taiwan led the $50 million Series C funding for India-based mobile wallet company MobiKwik. Sequoia Capital India and Treeline Asia joined in. The funding comes at a highly competitive time with Paytm.
IDG Ventures has joined the $60 million funding round of India-based eyeglasses ecommerce company LensKart, alongside lead investor International Finance Corp. and other groups including TPG Growth and Adveq Management.
CHINA
In 2010, Beijing-based Bona Film Group became the first Chinese entertainment company to be listed on NASDAQ. Now, it is delisting, a difficult decision influenced in part by a government-led campaign to distance China from foreign influence. Alibaba Pictures, Sequoia Capital and Fosun International are part of a consortium formed in December to take Bona private.
Hesong Tang, former head of business development at Baidu, and previously an executive with both Microsoft and Cisco, has launched a new fund Xiang He Fund, in Palo Alto, and is seeking to raise $250 million.
Ride-hailing app Didi Kuaidi, Uber's largest competitor in China with three-quarters share of the Chinese market, is nearing the close of an additional $2 billion in funding.
Sequoia China is part of a consortium of investors that has issued a competing offer for a takeover of NYSE-listed Chinese online recruitment platform Zhaopin.
GV Capital and Qiming Venture Partners plan to lead the $100 million funding round for Musical.ly, with Greylock Partners and DCM.
Alibaba's Hong Kong startup fund has made its initial investments, in three e-commerce companies: Shopline, Yeechoo and GoGo Van.
Join The
Silicon Dragon Circle
Silicon Dragon's Rebecca Fannin
with
Steve Miushero, CEO, ChinaNetCloud
in Beijing