FEATURED EVENT

The East-West Bridge
to Fintech Innovations
Plus The AUSSIE
winners of the
Forbes Asia
30 Under 30
Entrepreneurs



for Sydney event
Speakers
Venture Dealmakers
Fintech Focus

Ilan Israelstam,
Ben Heap,
H2 Ventures
Danny Gilligan,
Reinventure
Andrey Shirben,
Follow the Seed
Alex Scandurra,
Stone & Chalk
Andrew Corbett-Jones
Tyro Fintech Hub
Asia Fintech Innovator

Mikaal Abdulla,
8 Securities


Meet the Forbes Asia
30 under 30 Winners
from Australia



Gen George
, OneShift/Skilld
Harrison Uffindell, Tilt.com
Aimee Marks, TOM Organic
Filip Eldic, Bluedot Innovation
Jane Lu, Showpo
PROGRAM:
Cocktail reception / appetizers

Venue:
KPMG
10 Shelley Street
15th floor
...
NSW Dept. of Industry
UniSA
Centre for Business Growth
______________________
Silicon Dragon
Event Series 2016
NEXT
June 23
Speakers at
Silicon Dragon NY 2016
at NASDAQ
..........
Plus VIP Roundtable
Dinners:
Next:
Hollywood Meets China
Los Angeles
May 11
Invite Only
For speaking and sponsorship
opportunities, contact:
.....
Subscribe To
Silicon Dragon News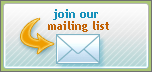 Join The
Silicon Dragon Circle
Silicon Dragon's Rebecca Fannin with Annabelle Long,
Bertlesmann Asia Investments
in Beijing

Silicon Dragon Circle
For A
VIP invitation
in Hong Kong



It's been fun and exciting to make the rounds of leading China

tech

companies during a recent visit to Beijing.

Stops at Tencent, Xiaomi, Didi,

JD.com

and Cheetah

Mobile

show how fast things are moving here in China's innovation scene.

Ultra-modern headquarters, fun-loving staff, sleek PR teams, Powerpoints and videos, mascots, well-rehearsed executives accustomed to handling media and stock analysts, and a slew of new innovations and

business models at

startups

and big tech alike all show how far China has come in a few short years.

This is a long way from when I was researching my first book in 2008 and did interviews at what were then unknown companies in the West:

Baidu

, Alibaba, Renren, Focus Media and many others.















VC/ Dealmakers: Anna Fang, Akio Tanaka, Hans Tung, Rui Ma, Wendy Pan, Barrett Parkman at Silicon Dragon Beijing 2016, April 28.


Edward Tse, author of China's Disruptors with Vijay

Vaitheeswaran of The Economist at Silicon Dragon Beijing 2016.
See more
photos here
@silicondragon
.....
TRENDSPOTTING:


Baidu's Driver-less Car,
The Hover Flying Camera,
DCM Moves
Ruby Lu, long-time DCM general partner in Beijing and backer of several high-profile Chinese tech companies, has teamed up with ex-Tiger Global managing director Xiaohong Chen, at H Capital in Beijing.
DCM Ventures exits portfolio company Happy Elements, a Beijing-based developer of social media games, through a management buy-out. Earns a gross IRR of 53% on an initial investment of $10 million in 2010.
Beijing-based mobile Internet company Cheetah Mobile plans to invest $50 million in robotics, especially deep learning and AI intelligence research and development, through a new Cheetah Robotics R&D and investment venture.

TRENDS

Search giant Baidu has taken a huge step of bringing its autonomous car ambitions to Silicon Valley, creating a self-driving car unit that plans to employ more than 100 engineers by the end of 2016.
Shanghai's government has set a new regulation that will offset as much as $1 million of a VC firm's losses, from public funds via the city's Science and Technology Commission. The idea is that compensating bad investments will boost innovation in the sector by encouraging VCs to take risk and look at a broader number of startups. The policy has drawn much criticism, however.
In a related development and a reflection of the domestic China downturn in VC, Chinese investor Tsinghua Unigroup is reportedly withholding funds from Hong Kong-based Acadine Technologies, a renovator of old school flip phones.

DEALS
* Renren has participated in the $72 million investment round in Israel-based smartphone maker Sirin Labs.
* IDG Capital Partners, GSR Ventures and ZhenFund are among investors in a $23 million funding of Zero Zero Robotics, the maker of the Hover Camera.

* Ant Financial, Alibaba's finance arm, is now valued at $60 billion following a record-breaking $4.5 billion funding round.

* PayPal cofounder Max Levchin has made his first investment in India, participating in the $1.3 seed round of New Delhi-based ClearTax.

* Japan-based bitcoin exchange BitFlyer has raised $27 million in Series C funding led by SBI Investment, with participation from existing backer Venture Labo Investments.
Woowa Brothers, operator of food delivery app Baedal Minjok, has raised $50 million in funding from a consortium led by Hillhouse Capital Group.
FUNDS
* H Capital in Beijing, with Xiaohong Chen and Ruby Lu,
is raising a $500 million fund to invest in China tech.