Visit
The
Morton
Arboretum
4100 IL Rt. 53
Lisle, IL 60532
Email us at:
The Community
Trees Program
communitytrees@
mortonarb.org
For more news and information about The Morton Arboretum visit
Tree Talk, a great way to find out what is happening around the Arboretum!
Quick Links:
The Morton Arboretum Plant Clinic
TMA Plant Health Care Report
mortonarb.org/tree-plant-advice
Animal & Plant Health Inspection Service (APHIS) invasive species info -
The Illinois Department of Agriculture
Illinois Arborist Association
The Illinois Department of Natural Resources - Urban & Community Forestry
Tree Care Industry Association
Society of Municipal Arborists
The Arbor Day
Foundation
The Alliance for Community Trees
Networking:
Check out American Grove and Illinois Grove - Are you tired of all the news on LinkedIn not being regional? Try posting here and invite all our Illinois professionals to join! We can make this a resource that fits all our needs.
Spring Equinox Video of a Forest - very cool!
Please join our IL page and lets use this resource to keep us all informed
Previous Issues:
In case you missed our previous newsletters the
archived
issues may be reached at:
Welcome to Community Trees News. Through this newsletter, we seek to bring to you information that will be helpful to you in a short, to-the-point format as you work to protect and improve the vitality of the community forest.
For a full listing of events in and around the state visit our
events calendar
.
COMMON MISTAKES WHEN PLANTING A TREE
Learn about 5 common mistakes to avoid when preparing to plant a tree. Click here to learn more.
COMING SOON: In partnership with The Morton Arboretum, a new ComEd Selection and Planting Guide for under power lines.
IAA Posts
Prevailing Wage Update
The question of prevailing wage has been an issue for many months. IAA recently posted a letter
from IDOL Director Costigan,
outlining the Illinois Department of Labor's final questions and answers regarding landscaping. These will be posted on the IDOL website soon.
See the IAA posting
HERE
.
DeepRoot Blog has posted a new item,
'How Do Trees Transport Water To Such Great
Heights?'
Sure, you may already know the answer to the question of how trees transport
water up to such incredible heights. But this video from Veritasium is still
worth it. It
makes a very compelling
case for the title of the video, "Trees are freaking awesome."
You may view the latest post at:
Cut & Paste Resident Articles
Summer Tree Care
The 2012 drought is slowly being erased from our memory. The Illinois State Climatologist Office reports that precipitation in the state so far this year is 16.5 inches, 5.5 inches above normal. We can probably all agree that we hope to have a "happy medium" 2013 growing season.
Regardless whether it is too wet or too dry, every summer brings tree care tasks.
The
Perils
of Volcano Mulching
All too often, mulch is applied in a mound against the trunk of a tree, so it looks like the tree is erupting from the cone of a volcano.
While mulch is good for trees, volcano mulch is not.
What is a TreeKeeper? A TreeKeeper is a trained and certified volunteer who knows about and advocates for trees. TreeKeepers have learned about tree physiology, identification, invasive species, pruning, planting, watering, etc. These individuals are tree advocates in their communities and throughout the region.
Grant Opportunities
Illinois Transportation Enhancement Program
Accepting applications until August 20, 2013.
NATIONAL NEWS
Research Documents Multiple Threats to Urban Trees,
Worcester, MA - Research at Clark University in Worcester, MA, where 30,000 trees have been removed since the Asian Longhorn Beetle was found in the area, looked at various aspects of the infestation and responses to it. Their findings cast new light on the ALB situation as it relates to urban forests generally.
Vibrant Cities & Urban Forests:
A National Call to Action - Get Your Copy!
Continuing Education
Seasonal help and experienced professionals can benefit from the following courses. CEU's may be available for registrants. Full course descriptions and information can be found online -
CLICK HERE
Prerequisites: Woodland Conservation & Management (W001) or instructor permission required.
4 Thursdays, July 11 - August 1; 6:00 - 9:00 pm and
3 Saturdays, July 13 - 27; 8:00 am - noon.
Saturday & Sunday, July 27 - 28; 9:00 am - 3:00 pm.
For information or registration for classes:
TreeKeepers
Coming to DuPage & Lake Counties
Openlands TreeKeepers Program and classes will be offered at The Morton Arboretum Fall 2013!
Course Dates: 9/14/13 to 11/9/13
Watch for the Fall 2013 Education listing to be posted on the website July 15th - Watch HERE
Or visit the Openlands website.
Upcoming Events
Webinars
EABUniversity - Complete list of offerings HERE
Can't make the live webinar? All EABUniversity webinars are recorded and archived for
access on demand here
National Association of Conservation Districts
Held on the third Thursday of each month, these one-hour webinars cover topics that include district and other speakers. While there is no cost to participate, space is limited to 100 registrants on a first-come, first-serve basis.
Contact Debra Bogar at deb-bogar@nacdnet.org to sign up. To register HERE for the NACD e-newsletter.
Green Infrastructure (GI) at the Local Level
.
June 20, 2013; 11:00 a.m. EST, 10:00 a.m. CST
Learn the basics and how your district can advance GI efforts locally.
Riparian Tree Planting for Healthy Watersheds
June 20, 2013; 1:0o p.m. EST, 12:00 p.m. CST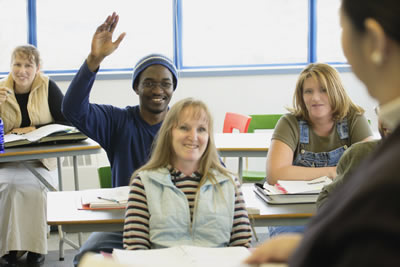 Workshops & Events
Next NEMF Meeting
Thursday, September 19, 2013; 10:00 a.m.-12:00 p.m.
Topic: Four Seasons of Forest Management
Past Morton Arboretum webinars
contact us for a recording and packet
12-5-2012 "Municipal Responsibility for Trees"
1-22-2013 "The Latest and Greatest in Ordinances"
2-19-2013 "Tree Management Plans"
Arbor Day 2013
Thank you all for your participation and support. Here are a few of the highlights:
9 States that received kits
38 Counties that received kits
42 Schools that received kits
76 Events planting trees
98 Communities that received kits
153 Total Tree Tag Kits distributed (as of 5/15/13)
366 Trees Planted due to these events *
22,300 Estimated audience members reached at events*
$55,000 Value of trees planted at 2013 events (based on est. $150/tree)
*Based on information provided at time of registration
Illinois Invasive Species Awareness Month
May,2013
This year has proven to be record setting with over 80 events being held across the state. Programs ran the gamut in terms of scope and size. Find out more about the wrap-up of ISAM events and more ways to get involved!
Summer Research Projects Need Your Help
Plant Health Care Phytoplasma Research - Need sample Elm trees suspected of phytoiplasma infection (looks much like Dutch elm disease and Elm yellows). I would like to begin sampling July 15. READ MORE
Please contact Stephanie Adams, Research Specialist - Plant Health Care
sadams@mortonarb.org or 630-719-7946
Urban Site Index Study - Sample Plots Needed!
Please contact Bryant Scharenbroch with questions;
bscharenbroch@mortonarb.org or 630-725-2071
Trees For Testing Products For Elimination Of Unwanted Fruit - Need parkway trees to screen a variety of products to eliminate unwanted fruit on ornamental trees.
Please contact Fredric Miller with questions;
fmiller@mortonarb.org or 630-719-2427
ACTrees Essay Contest Winners
The results are in and The Morton Arboretum is proud to announce that three of the winners are from Illinois!
View the ACTrees press release
HERE
COMING SOON FROM THE MORTON ARBORETUM:
Utility species list
Street tree species list
Tree ordinance templates
Building community stewardship for trees
Lydia Scott, Community Trees Program Manager
Beth Corrigan, Community Trees Program Coordinator
Andi Dierich, Forest Pest Outreach Coordinator
Angela Kerber, Community Trees Program Intern