Visit
The
Morton
Arboretum
4100 IL Rt. 53
Lisle, IL 60532
Email us at:
The Community
Trees Program
communitytrees@
mortonarb.org
For more news and information about The Morton Arboretum visit Tree Talk, a great way to find out what is happening around the Arboretum!
Quick Links:
The Morton Arboretum Plant Clinic
TMA Plant Health Care Report
mortonarb.org/tree-plant-advice
Animal & Plant Health Inspection Service (APHIS) invasive species info -
The Illinois Department of Agriculture
Illinois Arborist Association
The Arbor Day
Foundation
The Alliance for Community Trees
The Community Trees Program at The Morton Arboretum is happy to welcome you to the second issue of Community Trees News. Through this newsletter, we seek to bring to you information that will be helpful to you in a short, to-the-point format as you work to protect and improve the vitality of the community forest.
Winter Tree Management
(Plus Tips on Preparing for Spring)
Winter is a great time to take stock of the condition of your trees. The leaves are gone and it is easier to see issues that may have developed over the past year. Tree management has become more important as severe weather events have become more frequent and as emerald ash borer has arrived. Trees that are well maintained are less likely to have problems.
Here are some things you may wish to add to your winter tree management program:
READ ON
Copy & Paste Article
Winter Tree Care for Homeowners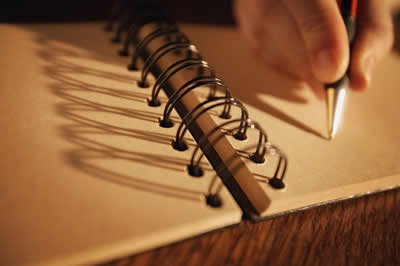 Below is an article available for your use in local publications or websites. Please give credit to The Morton Arboretum, Community Trees Program if using this article. If you have questions or would like the Word Document file of this article please contact Andi at
ADierich@mortonarb.org
.
Winter Tree Care for Your Home
Trees need love and care even during the winter months. And this winter, attention to trees is more important because we have had little rain or snow.
Ideally, roots, that remain active even in frozen soils, are protected from fluctuating winter temperatures by a layer of snow. After a severe summer drought, this winter is not starting out in the best of conditions. The December average snowfall is generally between 6-8 inches but we have yet to see any measurable accumulation across much of the area leading us into a potential snow drought this winter. The higher than average temperatures mean we need to take extra precautions to protect our valuable trees.
Alliance for Community Trees & Partners in Community Forestry Conference


Sacramento, California
At the recent Partners in Community Forestry Conference, hosted by the Arbor Day Foundation, The Morton Arboretum received national recognition from Alliance for Community Trees (ACTrees), a national nonprofit urban forestry organization. Many groups like ACTrees hosted their annual meetings before or during the conference which allowed urban and community forestry related personnel and groups to gather and share information.
Lydia Scott, Community Trees Program Manager, was one of several presenters who informed attendees of strategic Illinois programs and efforts, such as, the Regional Trees Initiative, and the 2010 Tree Census, along with other ongoing programs.
Beth Corrigan, Community Trees Program Coordinator, was the
recipient
of an ACTrees travel scholarship donated by the J. Frank Schmidt Family Charitable Foundation to attend the annual Partners conference!
For great urban and community forestry resources, check out ACTrees and learn about their many partnerships and programs. For more details regarding the 2012 Partners conference go to
the Arbor Day Foundation website.
NEW! Emerald Ash Borer Publications Available
This new and updated brochure from The Morton Arboretum provides individuals and homeowners with options for emerald ash borer management on their property. Hard copies of this brochure are available by emailing the Community Trees Program at
communitytrees@mortonarb.org
.
As a companion piece to the above brochure, The Morton Arboretum has also recently produced a guide for municipalities, park districts, and those tasked with managing lands. The community guide goes into detail about insecticides, preparing a management plan, and provides descriptions of several of the most common approaches to managing Emerald Ash Borer. Email
communitytrees@mortonarb.org
for an electronic copy of this guide.
FREE County Residential EAB Programs
Spring EAB programs are being held throughout the seven-county Chicago area for residents. Above are the currently scheduled programs.
Tentative Dates and Locations:
March 21 - Greenbelt Cultural Center, Lake County
March 23 - Growing Place, Kane County
April 6 - Ryerson Woods Welcome Center, Lake County
April 9 - Greenbelt Cultural Center, Lake County
If you are interested in hosting a program in your community please contact Angela Kerber, Community Trees Program Intern, at akerber@mortonarb.org. As more programs are added, updated information will be available on the Community Trees website.
Volunteers Can Turbocharge Forestry Programs
We've all heard excuses for forestry departments to avoid using volunteers, from a lack of time to coordinate them to difficulty controlling them. Yet resistance to working with community volunteers can harm a program in the long run.
Volunteers save urban forestry programs money and time. In 2011, Independent Sector, a leading nonprofit leadership organization, estimated the average value of a volunteer's time at $21.36 an hour.
Volunteers also build community relationships and are the biggest advocate an urban forester or community arborist can have. It may take some time and effort, but those relationships steadily built within the community are invaluable to our job as stewards of the environment.
Check out the video below from TreePeople, a nonprofit organization in California. Sometimes it can be surprising to hear the various reasons why someone would volunteer and what they in turn receive from the experience.
READ MORE
Arbor Day 2013
Plant trees for the future --"Other holidays repose upon the past; Arbor Day proposes for the future."
J. Sterling Morton
Arbor Day
in Illinois will be Friday, April 26, 2013. The Morton Arboretum is planning many activities to celebrate. Once again we will have the Members Plant Sale, public tent sale, educational programming, onsite programming, and of course we will be tagging trees.
The Community Trees program will be offering Tree Tag Kits for clubs, schools, and communities. We will be giving away FREE kits to the first 100 groups. Watch for the announcement late winter. Our kits for schools will contain updated, curriculum-based lesson plans derived from our 2010 Tree Census.
See the flier for more details.
"What Did The Tree See?"
We had a GREAT response to the national essay contest presented by the
Alliance for Community Trees
(ACTrees) and locally sponsored by The Morton ARboretum. From all over northern Illinois, we had fourteen schools and 75 students submit essays.
Thank you to all who helped spread the word and/or participated! We will announce the winners in an upcoming issue of the newsletter.
- Now Available -


Regional Tree Census

Executive Summary
The full 2010 Tree Census Report is currently in final editing and printing at the U.S. Forest Service. The published report is due in the spring. Available now on The Morton Arboretum website is a short Executive Summary of the findings.
Click here
to view the summary.
Upcoming Events
Webinars Galore
Urban Tree Risk Index - Vegetative Risk Management Plan and Debris Management
January 9, 2013; 1:00 pm-2:00 pm CST.
The Latest and Greatest in Ordinances
January 22, 2013; 11:00 am-12:30 pm CST.
Description: The Morton Arboretum has conducted a community tree ordinance review for selected cities nationally and locally. This webinar will provide an update and overview of new trends and needs to protect urban and community forests. An ordinance package will be provided for your use and review to assist you in updating or writing your community tree ordinances.
Developing a Management Strategy for the Urban and Community Forest
February 12, 2013; 11:00 am-12:30 pm CST.
Description: Let's talk strategy! Come learn how to develop and write a community-wide strategy for the care and management of your trees. Learn:
Why a management strategy is important.

What the key components should be.

How to integrate your community resources into the plan.

How to support private property tree care and management.

How to develop and write a community wide strategy for the care and management of your trees.
More information to come...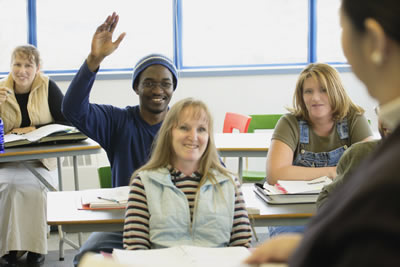 Workshops & Events
Tree Pruning for Small Communities
Several Locations and Dates Available!
All programs will run from 8:00 am-4:00 pm
Jan. 9 - Altamont, IL
Jan. 11 - Henry, IL
Jan. 18 - Mt. Vernon, IL
Jan. 18 - Springfield, IL
Jan 23 - Edwardsville, IL
Jan. 23 - Macomb IL
Jan. 25 - Bloomington, IL
Jan. 29 - Carbondale, IL
Description: Sessions will consist of classroom instructions and hands on practice in the field. Topics will include: tree biology, safety, pruning techniques, and, equipment and risk reduction. The objective of the workshop is to assist agency staff in maintaining their tree resource for improved health, longevity, reduced cost, reduced risk and enhanced staff skills.
Cost: $15, limit 20 people per workshop.
To register cut and paste the following link into your browser window. http://illinoisarborist.org/Merchant2/merchant.mvc?Screen=CTGY&Store_Code=IAA&Category_Code=PFSC
Emerald Ash Borer Preparedness Workshop
Tuesday, Feb. 12, 2013; 9:00 am-2:00 pm
Location: Veteran's Park, 800 South 27th Street. Mt. Vernon, IL
Speakers: Dr. Fredric Miller, The Morton Arboretum, Society of Municipal Arborists, Southern Illinois University, and much more...
Topics: Various topics including the latest EAB research, creating an EAB management plan, and engaging community residents
Cost: $15 per person, lunch and snacks included
To Register: Contact Southern Illinois University Forestry Department at 618-453-2517 or email urban.forestry@siu.edu
Illinois First Detector Tree Pest Program
Several Locations and Dates Available!
All programs will run from 9:00 am-3:00 pm
Feb. 12 - Springfield, U of I Extension conference room.
Feb. 26 - Quad Cities, Deere-Wiman Carriage House.
March 7 - Mt. Vernon, U of I Extension conference room.
March 14 - Collinsville, U of I Extension conference room.
March 21 - Champaign, U of I Extension conference room.
March 26 - Lemont, U of I Extension, Midwest Golf House.
Improve first detector training and invasive species awareness;

Reduce potential risks from pathogens and pests;

Increase rapid and affordable plant diagnostic support to local, state, and national agriculture and green industry programs, as well as to end-users.
Cost: $25, lunch will be provided. This fee will help cover the program costs as well as provide funding to continue this program on an annual basis.
Registration is not open at this time but will be held at the host U of I Extension office.
Grant Opportunities
New!
New! New!
Communities are now able to use Motor Fuel Tax (MFT) funds for public ash tree removal if they are located within the emerald ash borer quarantine area as defined by the Illinois Department of Agriculture.
It is important to note, ash trees to be removed must be shown in a detailed inventory. Read the Entire Memo.
Don't have a community inventory? Check out different options in the EAB Community Guide or attend The Morton Arboretum's upcoming inventory webinar in March.
Local Funding Opportunities
Following are funding opportunities that may be available for the coming year. Most of these grants have a landscaping component that would enable the planting and/or protection of trees. To learn about application deadlines or when requests for proposals are open, visit the websites listed with each funding opportunity.
- Metropolitan Mayor's Caucus Emerald Ash Borer Community Restoration and Technical Assistance Grants. It is anticipated that a request for proposals will be announced in the next few months. For more information on this funding opportunity check the Metropolitan Mayor's Caucus website.
- Illinois Environmental Protection Agency Illinois Green Infrastructure Grant Program for Stormwater Management. Funding opportunities through this grant typically are announced in early fall. This program provides funding for stormwater retention and infiltration and for small projects. For more information on these opportunities visit Illinois EPA.
- Illinois Environmental Protection Agency Section 319 Grants are available to local units of government and other organizations to protect water quality in Illinois. Projects must address water quality issues relating directly to non-point source pollution. Funds can be used for the implementation of watershed management plans including the development of information/education programs and for the installation of best management practices. The application deadline for 2012 was August 1st. For information on next year's funding go to Illinois EPA.
National Funding Opportunities
- TD Green Streets Grants (Deadline January 31, 2013)
TD Green Streets supports innovative practices in community forestry. Through the program municipalities are eligible to receive one of ten $20,000 grants in support of local forestry projects in low- to moderate-income neighborhoods. Up to fifty percent of the proposed funding can be used to purchase new trees.
- U.S. EPA Environmental Justice Small Grants Program (Deadline January 7, 2013)
U.S. EPA is seeking applications for Environmental Justice Small Grants of up to $30,000 each. These grants enable nonprofit organizations to conduct research, provide education, and develop solutions to local health and environmental issues in communities overburdened by harmful pollution.
For even more information on grant opportunities in the state of Illinois visit Community Trees Website.
Community Profiles
Keeping the History Alive and Growing
On a bright August day, I visited the Glenview Park District facility building in Community Park West to see the nursery - a rarity for a park district in the Chicago area.
I was met by four Glenview Park District employees, retired and current: Jim Warnstedt, Superintendent for Park and Facility Services; Mike Sullivan, Supervisor of Park and Facility Services; Ken Wexler, Landscape Architect; and Fred Gullen, Past Superintendent of Park and Facility Services. Right away I knew I was in for a serious history lesson, as Ken handed me copies of old photos and articles regarding one of Illinois' most prestigious nurseries, Swain Nelson & Sons Co.
Swain Nelson nursery was headquartered in what is now Glenview and became a household name in the Chicago area by winning the competitive contract to design Lincoln Park in 1866. Remnants of this nursery can be found in many of the trees across Glenview neighborhoods and parks. As I learned, it is impossible to understand the continued tradition of tree production in the area without this brief dive into Glenview's
history.
READ MORE
COMING SOON FROM THE MORTON ARBORETUM:
Utility species list
Street tree species list
More $ for EAB restoration
Tree ordinance templates
Building community stewardship for trees
Lydia Scott, Community Trees Program Manager
Beth Corrigan, Community Trees Program Coordinator
Andi Dierich, Forest Pest Outreach Coordinator
Angela Kerber, Community Trees Program Intern