Join Our List

NEWS BRIEFS
Nona Narvaez
ABC News interviews AFAA
Co-founder
AFAA Co-founder Nona Narvaez was the lead source for an ABC national news story about, "As Kids Age, Food-Allergy Moms Fight New Battles," which ran Dec. 31, 2012. Narvaez has become known nationally as a respected spokesperson and advocate for those with severe food allergies.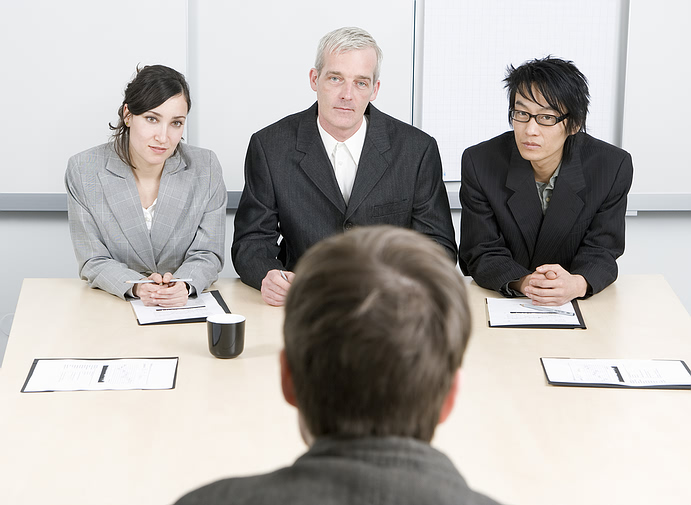 Inmate with food allergies dies in jail When a Seattle-area inmate reported for breakfast, instead of getting a special food tray wrapped in plastic, he got what other inmates were eating - pancakes and oatmeal.
Read more ...
Vitamin D during pregnancy
Prescribing Vitamin D to pregnant women may increase their children's risk for developing food allergy.
Read more ...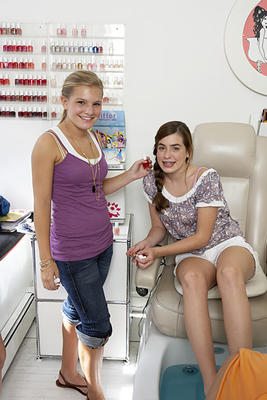 Abstract: Adolescent self-management
A London study asks: Why do few food-allergic adolescents treat anaphylaxis with adrenaline?
Read more ...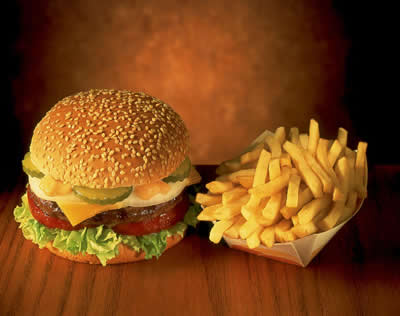 Abstract: Fast food and allergy symptoms
A study suggests that

any association between fast foods and the symptom prevalence of asthma, rhinoconjunctivitis and eczema may have major public health significance.
Abstract: Triage of infants suspected of cow's milk allergy
Learn more about the development of a preliminary multivariable diagnostic index.
The role of SNPs in phenotypic expression
Learn more about Single nucleotide polymorphisms (SNPs) in key cytokines may modulate food allergy phenotypes.
FPIES Q & A
Dr. Greenhawt,
research director for the University of Michigan Food Allergy Center,
answers questions about

Food Protein-Induced Enterocolitis Syndrome

.
Read more ...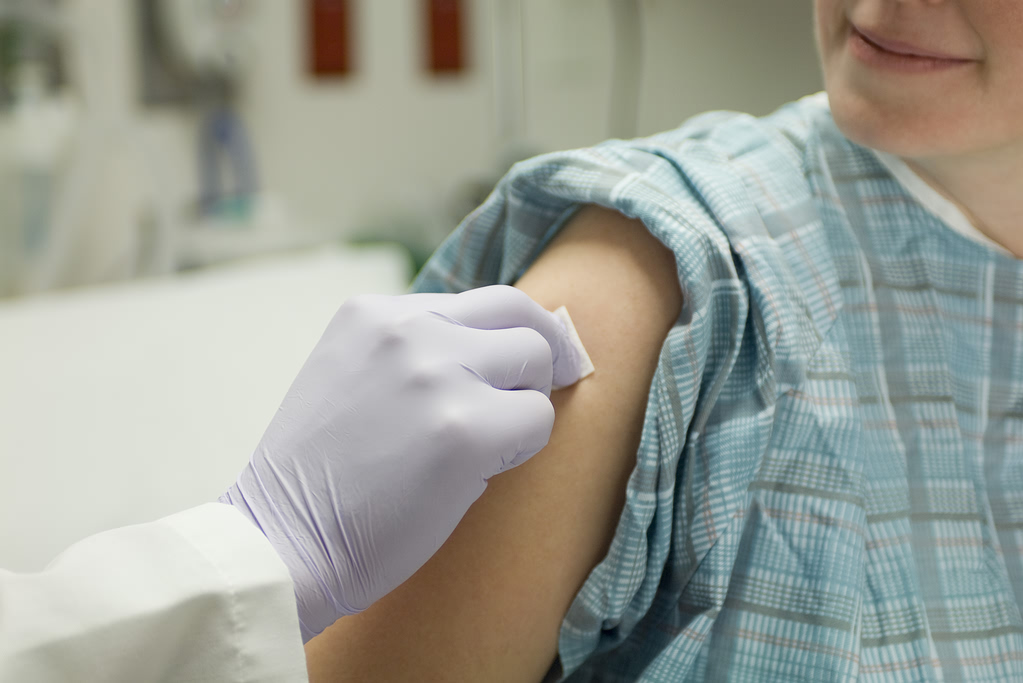 Flu shots and egg allergies
Egg allergic children, including those with a history of anaphylaxis to egg, can safely receive a single dose of the seasonal influenza vaccine, according to a new study from the University of Michigan.
Read more ...
Food allergies classified as
a disability
Food allergies are a disability under the American Disabilities Act. Read more ...
BREAKING NEWS


Stock Epi bill
A bill that would make it easier for schools to have stock (back-up) epinephrine autoinjectors for students or staff without prescriptions will be introduced in the MN Legislature this month.
AFAA is working with a lobbyist (hired by a third party), state legislators, and school nurses on
the bill that will amend AFAA's 2004 epi in schools law.
Details about the bill's progress, committee hearings, floor debate, etc. will be shared with readers via e-mails and through AFAA's Facebook page ("Like Us" at the link above).
Readers can also view bills introduced by number, author or topic, by going to
www.house.mn
and click on Bill Search and Status. You can also track this bill and others through the legislative process by clicking on My Bills.
AFAA parents and their children are invited to visit their legislators and to attend the committee hearings to show their support.
Please contact AFAA if you are willing to visit the Capitol
along with an AFAA volunteer.
REGULATORY NEWS
The U.S. Food and Drug Administration (FDA) is seeking public comments on allergen thresholds in manufactured food products by February 12th. Below are the specific questions on which they are seeking input.
Readers interested in weighing in on the questions are encouraged to contact AFAA for more details, or to submit them directly to FDA.
1. How should we define "an allergic response that poses a risk to human health?"
2. Which major food allergens are of greatest public health concern and what is the size of the at-risk population?
3. How should clinical dose distribution data be used when establishing regulatory thresholds for the major food allergens?
4. What approaches exist for using biological markers or other factors related to the severity of allergic responses in a threshold risk assessment?
5. What data and information exist on dietary exposure patterns for individuals on allergen avoidance diets?
6. What data or other information exist on current levels of exposure associated with the consumption of undeclared major food allergens in packaged foods?
7. What other information or data should we consider in establishing regulatory thresholds for major food allergens?
Girl Scout Marisa Pugliese, a high school senior, held a food allergy jamboree at a church gym in her neighborhood as part of her Gold Award scouting project.
Watch video ...
"The Les MisÚrables food allergy parody that will knock your hypoallergenic socks off!"
One Grain More
BANQUET AND AWARDS DINNER
Join us Feb. 10 to honor food allergy heroes
Meet outstanding individuals whose efforts have impacted the food allergy community this past year.
Congratulations to award recipients: Becki Reiling for Exceptional Volunteerism; Joanne Geiser for Saving A Life; Minnesota Twins Baseball for Business Collaboration and Senator Jim Carlson for Advocacy.Learn more about these amazing winners from news anchor Dennis Douda, the awards dinner emcee.
Ticket proceeds support AFAA's programs & projects.
Emcee Dennis Douda
Sunday, Feb. 10, 2013
5 p.m. Social Hour
6-8 pm Dinner and Program
11000 Red Circle Drive, Minnetonka
All meals will be free of shellfish, fish, nuts and treenuts. Milk-free, egg-free and gluten-free selection are also available. Contact AFAA for other dietary restrictions. Choose from:
* Butternut Squash Ravioli served with sauteed aspargus & sun-dried tomatoes in a light white wine garlic sauce (vegetarian)
* Grilled Meatloaf over sourdough bread, topped with two-pepper gravy and haystack onions, served with mashed potatoes
* Jimmy's Barbecue Sauce Basted Chicken, served with salt & vinegar fries & cole slaw
* Vegetable Stir Fry served on a bed of rice (milk-free, egg-free, vegetarian)
Dinner includes first course choice of soup or salad, and a selection of desserts.
SOFTBALL 'NINJA' AVOIDS PEANUTS
Circle Pines teen serves as Walk Ambassador
Like many toddlers, Kaylee Doubek, was raised on peanut butter sandwiches until one day, when she was 8-years
Teen Ambassador Kaylee Doubek
-old and out to dinner with her family, her throat swelled; she got hives, and felt very itchy.
A doctor confirmed one of her worst fears - she is severely allergic to peanuts.
"I used to eat peanut butter every day for lunch. I would dip my apples and carrots in it. Peanut butter cups were my favorite candy," Doubek said.
Since that fateful day, she has done her best to avoid peanuts because there is no current cure. She's had more than 20 episodes of anaphylactic shock when mishaps occur, which are very scary. "It's so hard to avoid everything. You don't always know if some foods were made in a facility or on the same equipment where there were nuts," she said.
Doubek, who is also allergic to shellfish, is telling her story to show others what it means to have a life-threatening food allergy. "Some times it's difficult to get the seriousness across to my friends, so I always end up bringing my own treats when we hang out," said the 16-year-old Centennial High School junior.
She serves as Teen Ambassador for the annual Food Allergy Awareness Walk, sponsored by the Minnesota Anaphylactic and Food Allergy Association. Doubek is urging others to register for the March 23 event at Mall of America and to pick up educational materials from exhibitors.
Proceeds from the walk will benefit the many programs that AFAA sponsors, such as peanut-free professional sports events. A softball player, she is extra cautious at the ballfields, where others enjoy peanut snacks and may throw shells on the ground.
"We have to be like Ninja's. My mom keeps hand sanitizer in her purse and puts some in my game bag. I also have epi (epinephrine) pens with me 24/7," she said.
Doubek has attended many of the peanut-free Minnesota Twins and Saint Paul Saints baseball games co-sponsored by the non-profit volunteer organization.
"It's so great when people recognize that allergies can be severe and allow us to get out in public to enjoy things we might not otherwise enjoy," she said.

HEY DIDDLE DIDDLE, HELP SOLVE THE FOOD RIDDLE
Register, Pledge for Food Allergy Awareness Walk
Join two more honorary Food Allergy Awareness Walk ambassadors, Nicole Greibrok and Trece Hopp, and help solve the food riddle March 23 at Mall of America.
Adult Ambassador
Nicole Greibrok
Youth AmbassadorTrece Hopp
AFAA Food Allergy Awareness Walk Sponsors
FINDING AND FUNDING A CURE
FAHF Clinical Trial Update - Could Minnesota become a research site?
Before a drug can reach the market in the U.S. it needs to be thoroughly studied and tested for safety and efficacy and approved by the U.S. Food and Drug Administration (FDA). Drugs go through a series of trials, and if the outcomes are good, the studies proceed to the next trial phase (the stage or phase of a drug's development is indicated by a dash and number, for example, "medname - 1" or "medname - 2).
A very promising drug - Food Allergy Herbal Formula (FAHF) has been so successful in its phase 2 trials that the FDA has fast-tracked it - a development bound to excite the food allergy community.
How does the FAHF work? By silencing or quieting the cells, says principal researcher Dr. Xiu-Min Li of Mt. Sinai Hospital in New York. This is a very different approach than stimulating cells, as is done in oral or sublingual immunotherapy, and because immunotherapy can result in allergic reactions FAHF has fewer risks.
FAHF-2's effectiveness is currently being studied in clinical trials that are almost completed at Mount Sinai Hospital (New York), the University of Arkansas for Medical Sciences (Little Rock), and Northwestern University Feinberg School of Medicine (Chicago). The final step for FAHF is a Phase-3 trial in multiple locations.
Can a FAHF phase trial take place in the upper Midwest? "Yes!" says AFAA's Executive Director, Nona Narvaez, emphatically. "We are actively in dialogue with a clinical research center here in Minnesota, and have begun to explore foundations where we could apply for grants." She explains further, "Most of all we would need the food allergy community to ramp up outreach efforts and to seek out additional sources of donations for this to happen." In other words, spreading the word to donate to AFAA so it can help fund such a research site.
Early phases of the FAHF research were funded by the U.S. Department of Health and Human Services - National Institutes of Health, which offers Center of Excellence for Research on Complementary and Alternative Medicine (CERC) grants , and were also funded by the Food Allergy Initiative (a non-profit that merged into the newly named FARE).
Researchers compete for grants, and grants often go to large institutions - nevertheless, Narvaez is convinced that parents will rise to the occasion because of their passion for their children, and adults affected by food allergies will direct their resources to make this a reality in their own backyard.
"We all stand to benefit if a clinical research site is established here. We all want a cure," said Narvaez.
Narvaez's teen son participated in the clinical trial at Mt. Sinai in New York. "We were blessed to have been able to stay with friends while in New York, and to get some assistance with air flights, but it was still a hardship to travel so far to participate."
Both she and her son consider their sacrifices worthwhile: her 14-year-old son was able to tolerate 3 times as much cashew after 6 months and had only a mild reaction. After stopping the pills for three months per the trial's protocols, he was retested and was able to tolerate even more (4 times as much) and had an even more mild reaction. In comparison, before taking the pills he needed epinephrine for the tiniest exposure.
"This trial was beneficial for my son, and it would clearly be beneficial to others. That'
s why we need to establish a clinical trial site here where patients are eager to support this research towards a cure." Narvaez says that donors should contact AFAA, and that one easy way to support funding is to participate in the upcoming Food Allergy Awareness Walk.
This is part 4 in a series of articles about participating in a clinical trial for FAHF (food allergy herbal formula) - one of the most promising avenues of research currently being conducted. Click on this link for Part 1 in the series and click here for Part 2 and click here for part 3.
IN MEMORY OF
Trece Hopp and her Grammy, Mildred Voelker
AFAA received the Mildred Voelker Memorial Donation in memory of Trece Hopp's Great-grandmother. Trece is Youth Ambassador for the 2013 AFAA Food Allergy Awareness Walk. Mildred was an avid advocate for Trece and her allergies and she always made sure she helped to keep her safe.
When Trece was diagnosed with a peanut allergy, "Grammy," as she was known, purchased a special pan and a special wooden spoon to only be used when she made the Hopp family batch of party mix. That pan couldn't be used for anything else.

Grammy loved when Trece told her stories about her experience at AFAA's Family Camp and she always supported the Food Allergy Awareness Walk.

"We hope that it will facilitate the great work AFAA does for our area," said Trece's mother, Jo Hopp.
BOOTH OUTREACH PROGRAM
Since 2002 AFAA has operated its Booth Outreach Program - staffing food allergy booths and tables at conventions and conferences across the state, and also for 12 long days at the Minnesota State Fair.
"There is no substitute for face-to-face education
," says AFAA Co-Founder Jeff Schaefer, emphasizing the importance of conversations with passers-by. Between the Booth Outreach Program and AFAA's Speakers' Bureau, AFAA interacts w
ith over 20,000 people in person each year.
In January, AFAA had tables at 4 events: Night Trains at the Twin Cities Model Railroad Museum in St. Paul; the Da Vinci Fest in Stillwater; Inver Grove Heights Community College Volunteer Fair; and the inaugeral Al Amal School Wellness Fair in Fridley. At these events and others AFAA volunteers hand out materials and educate about food allergies and anaphylaxis training.
"The public has a better understanding of food allergies because of the outreach that AFAA does," says long-time Booth Outreach Program volunteer Alonzo Gjesvold (pictured above), "Education is key."
SPEAKERS' BUREAU
AFAA's professional speakers offer presentations & training
One of AFAA's outreach programs is its Speakers' Bureau, which provides professional speakers - such as physicians, dietitia
n
s, policy analysts, etc. - to schools, restaurants, conferences, departments of health, and organizations. AFAA was the first food allergy non-profit in the U.S. to offer this service.

A recent addition to the Speakers' Bureau is former AFAA Board Member, Kristin Beltaos, M.A. Ms. Beltaos is a Licensed Trainer with the Minnesota Center for Professional Development and is the founder of A Gift of Miles, which provides coaching, training (with continuing education credits), and consulting on the topics of food allergies, stress and reproductive challenges.

Speaking engagements occur throughout the year. For instance, in January AFAA's Executive Director presented to metro-area nurses at the MN Department of Education, and various speakers will do presentations at a school, a school district, a conference, and a training session in February. On Saturday, February 9th, AFAA Board Member and Medical Adviser Dr. Allan Stillerman and Kristin Beltaos will be presenting at an early childhood statewide conference. Here are the details:

MN Association for the Education of Young Children + MN School-Age Care Alliance Annual State Conference

Topic: The Care and Protection of Food Allergic Children
Co-Presenters: Dr. Allan Stillerman and Kristin Beltaos, M.A.
Date: Saturday, February 9, 2013
Time: 12:45 p.m. - 2:15 p.m.
Where: Saint Paul RiverCentre, 175 W. Kellogg Blvd.

Schools, organizations, businesses, and others are welcome to

contact AFAA

to hire a presenter or trainer from AFAA's Speakers' Bureau.
CREATE PLANS TO KEEP KIDS SAFE
Class Offered to Professionals (CEUs) and Paren

ts
4 Credits - $44.00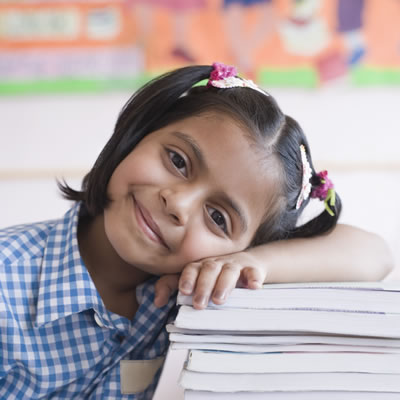 Monday, February 18 and 25
Time: 6:30 p.m. - 8:30 p.m.
Mail registration form and a check to Think Small
Parents can register via the call in number only
Registration Deadline: February 13th - Noon


Description
This training provides guidance to school/district personnel on how to formulate comprehensive food allergy (fa) policy/guidelines, develop individualized, fa Health Plans and/or 504 plans, and build an Awareness Communication Program to keep fa at the top of mind of all stakeholders. Understand the dangers, the prevention, identification and treatment of an allergic reaction.
CONTACT INFORMATION
Anaphylaxis and Food Allergy Association of Minnesota (AFAA)
Editor: Sue Hegarty, Pencil Thin Communications, Inc.
Email: info@minnesotafoodallergy.org
Website: www.minnesotafoodallergy.org
E-Magazine: (612) 272-1000
AFAA Office: (651) 644-5937
Food Allergy E-Magazine is published quarterly by the Anaphylaxis and Food Allergy Association of Minnesota (AFAA)
There is no charge to subscribe but donations are gratefully accepted. Simply donate online or send your donation to the address below.
No part of this publication may be used without the written consent of the publisher. Every effort is made to avoid errors, misspellings and omissions. We reserve the right to edit or reject submissions at our discretion, without notice.
2200 Hendon Avenue; St. Paul, MN 55108
(651) 644-5937
The Anaphylaxis and Food Allergy Association of Minnesota (AFAA) is a 501(c)3 Minnesota Non-profit whose mission is to educate, advocate, and support those with life-threatening food allergies. We operate through the generosity of volunteers & donations. Please support our work.