Join Our List

Allergen-free Treats

An Alabama candy maker sells treats free of the 8 common allergen ingredients.
Indie Candy Company features chocolate candy, lollipops, gummi bears, jelly beans, marshmallows, cotton candy, and special holiday treats for Halloween, Christmas, Valentine's Day and Easter.
Call (205) 835-0094 or visit the website.
Food-free NBA Basketball
How Suite!
Ever wonder what it must be like to watch a professional basketball game from an executive suite? Now is your chance to enjoy a food-free suite at Target Stadium watching the Minnesota Timberwolves play the Indiana Pacers Nov. 9.
Visit with the Wolve's mascot, Crunch, and with the Dance Team. Tickets are only $30. That's an $80 savings off the regular price!
Silent Auction &
Benefit Concert
Plan now to attend the 6th Annual AFAA Benefit Concert & Silent Auction, Saturday, Dec. 1 at St. Anthony Park Lutheran Church in St. Paul.
Enjoy music, safe refreshments, and bid on a variety of great products and services!
Donations for the silent auction are a great way to promote your business or services. Donate by sending an email to info@minnesotafoodallergy.org.
AFAA In the News
Join the Walk Committee
Get in step and join the 2013 Food Allergy Awareness Walk planning group. The next meeting is at 3 p.m. Nov. 18th at Caribou Coffee Little Canada. Contact Brandi Stewart, Walk chairperson at 651-235-1190.
The walk is scheduled March 23 at the Mall of America and is AFAA's largest fundraiser for the year. Proceeds benefit AFAA educational programs and food allergy awareness.

Call for Nominations
The AFAA Award recognizes outstanding conduct or achievement on behalf of Minnesota's food allergy community.
Nominees must be Minnesota residents, businesses, schools, or entities. Winners will be announced at the annual
banquet in February 2013.
News Briefs
Kenton Duty takes charge of his allergies
Kenton Duty, who stars as Gunther on Disney Channel's Shake It Up and appeared as young Jacob in the final season of Lost television drama, is allergic to wheat and chocolate and advises other teens with food allergies to carry epinephrine and wear jewelry that alerts others about your food allergies. Read more ...
Theme parks roll out allergen-free menus
A new line of allergy-friendly dining initiatives was rolled out this fall for guests at 10 theme parks including SeaWorld, Busch Gardens and Sesame Place.
Read more ...
Night Trains
AFAA Night at Bandana Square
Come and be mesmerized by the recreation of miniature Saint Paul & Minneapolis
by rail at the
Twin Cities Model
Railroad Museum
on Sat., Jan. 12, 2013.
Watch for more information in the coming year.
Holiday & Celebration Fun
with Dietary Restrictions Workshop
Kristin Beltaos
Thursday Nov. 8
6 - 7:30 p.m.
Presented by Kristin Beltaos, of A Gift of Miles
Harvest Moon Natural Foods
2380 West Wayzata Blvd.
Long Lake, MN 55356
Register
CALENDAR
Trick or [Food-Free] Treat!
Halloween at Mall of America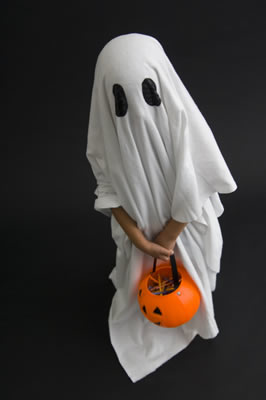 Mad Science Returns
Trick or treaters with food allergies are excited to attend the annual food-free event in the Sears Court at Mall of America from 5-8 p.m. Oct. 31. Once again, kids can engage in experiments with Mad Scientists!

Mad Scientists will offer electric, hair-raising fun with a Van de Graaff machine; a Robot Arm booth (robotic arms that are remotely controlled); Optical Illusions; and make-it-yourself lab experiment that results in Orange Halloween Putty.
AFAA volunteers hand out non-food giveaways and hand wipes, put candy bags into grocery bags (which are stapled shut before allowing kids to enter Mad Science area); and supervise entrances and exits. This year only 2 volunteer positions remain open (6:30-8 p.m. shift).
Businesses looking to get their name in front of thousands of costumed kids and their parents are encouraged to donate non-food items for next year's event.
To volunteer or to discuss 2013 sponsorship, send an email to info@minnesotafoodallergy.org.
9th Annual Conference & Expo
(L to R) Kristin Beltaos, of A Gift of Miles, and Sara Eischens, Waconia Schools Health Coordinator, led a discussion about how to work with your child's school and school board.
Years of educational know-how packed into 1/2-day event
The food allergy community discussed living with severe food allergies and celiac disease at the 9th Annual Food Allergy Conference and Expo, held Sept. 22 at the Wilder Foundation Center in Saint Paul.
The morning included presentations by food allergy and celiac experts, exhibitor displays, samples, roundtables and guest speakers. The event began with a breakfast roundtable discussion, followed by presentations by physicians Dr. Ramalingam Arumagam and Dr. Allan Stillerman.
Melanie Pitts of Hope's Kitchen used sunflower seed drops available at Trader Joe's as colorful additions to her gluten, nut and egg-free cookies.
Other speakers included Kristin Beltaos, consultant and owner of A Gift of Miles; Sara Eischens, Waconia School District health coordinator; Lorna Girard, Minnesota Department of Agriculture food inspection supervisor; Pam Steinbach, Minnesota Department of Health sanitarian, and Lars Johnson, a certified food safety instructor and founder of Touchpoint Restaurant Resource Pool. Continuing Education Units (CEUs) were available for nurses and educators.
AFAA summer camper is advocate, philanthropist
Trece Hopp raised awareness with Hat Day fundraiser at school.
Trece Hopp organized "Hat Day" at school to raise awareness about food allergies
A Wisconsin girl knows that the way to her classmates' hearts is through their heads.
So when Trece Hopp, 11, wanted to raise student awareness about her severe allergies to peanuts and tree nuts, she received permission to organize a "Hat Day" last year when she was a Wakanda fifth grader. Wakanda Elementary School policies prohibit students from wearing hats in class. She made flyers that read, "Put a hat on food allergies." Students paid a quarter to be able to wear a hat in school for the day. Most gave her more than a quarter.
"Since we don't get to have hats at school, getting to is fun," said Trece, now in the sixth grade at Menomonie Middle School in Menomonie, Wisc. There were princess crowns, big feathery hats, snowboard hats and more. "My class really supports me, so that helps a lot," she added.
Trece raised awareness about food allergies and $50, which she donated to the Anaphylaxis and Food Allergy Association of Minnesota (AFAA).
She chose AFAA as her benefactor after attending its Food Allergy Summer Camp, a supportive camp for children and their families with food allergies. At camp, Trece discovered she loves archery, which she has taken up as a new hobby. She also discovered she likes broccoli, at least the way the camp prepared it.
"Camp was a lot of fun to go to. I liked the food we got to eat. Since it was an allergy camp, all the food was interesting," Trece said.
She also got to meet singer/songwriter Kyle Dine, who writes songs about living with food allergies. "I keep in touch with him."
Just recently, Trece asked her Menomonie Middle School principal if she could organize a similar day. As a member of the Junior Optimist Club, she will be raising donations for multiple charities.
Trece's mom, Jo Hopp, was a forerunner in advocating for her daughter since Trece was in Kindergarten. Hopp worked with district staff to help train teachers and administrators about food allergies and epinephrine injections. Three elementary school principals met with her to discuss the best option for students with food allergies, which resulted in Wakanda being chosen as a "nut-free" school. Menomonie Middle School and the high school are also nut-free.
Now in middle school, Trece continues to advocate for food allergy awareness.
"She took the initiative to ask the principal if she could do a hat day at Menomonie (Middle School) and she got up in front of over 100 kids to advocate for herself," said Hopp. "I'm proud of her."
Food Allergy Herbal Formula (FAHF) Trials
Continue to Show Great Promise
Clinical trials awaiting funding aim to treat food allergies with 6 pills a day.
Clinical Trial Update
Food Allergy Herbal Formula (FAHF) trials are currently underway - but a refined version of the pills taken during the trial are ready for the next trial phase. Instead of taking 30 pills a day (pills are the size of Skittles) subjects will only have to
take six pills a day.


Once financing is obtained, the next phase of the trial can proceed immediately. The medication could then reach the market as a medication as soon as 2017.
How effectiv
e is FAHF? AFAA founders' eldest son, Max Narvaez,
was able to tolerate 3 times as much cashew protein in his double-blind food challenge at Mt. Sinai Hospital in New York City earlier this month. Because of the good results, h
e has to have another food cha

llenge in January to see how long the effect

s last after stopping the pills.

"We never voiced our opinions about whether Max might be on the placebo during the last 6 months or taking the actual FAHF," said Max's mother, Nona Narvaez. "We will be told in January after his next food challenge whether his improvement was due to the pills or due to suddenly becoming much less allergic to cashew."
Ms. Narvaez explained that some food allergies are typically - but not always, she emphasizes - outgrown by young people. Milk and egg are common examples, and even 20 percent of those allergic to peanuts will outgrow the allergy. Treenuts and shellfish, she explained, are usually harder to outgrow -
so that is why they will eagerly await the conclusions to be shared with the family in January.
"I don't know if I'm on the placebo or not, but either way it helps the research project, and gets closer to a cure," says Max.
The U.S. Food and Drug Administration has approved fast-tracking FAHF because it shows such promise as a stand-alone treatment. Additional research has been done using FAHF in conjunction with other treatments currently being tested, and the results will be published soon.

Ms. Narvaez, who serves as Executive Director of the Anaphylaxis and Food Allergy Association of Minnesota (AFAA) says that Minnesota can become one of the clinical trial sites if AFAA's fundraising revenue increases. She encourages people to "Get involved - let's reach this goal [of a cure] faster!"
This is part 3 in a series of articles about participating in a clinical trial for FAHF (food allergy herbal formula) - one of the most promising avenues of research currently being conducted. Click on this link for Part 1 in the series and click here for Part 2.
MEDICAL BRIEFS
Predicting degree of peanut allergies
The uKnow Peanut Test is estimated to predict how allergic someone is to the six most dangerous protein components in a peanut up to 70 percent of the time, according to Dr. Inderpal Randhawa, director of the Food Allergy Center at Miller Children's Hospital in Long Beach, Calif. Read more ...
Blood test may reveal misdiagnosis
Girl's birch pollen allergy was misdiagnosed as peanut allergy. Read more ...
Echocardiographic alterations in milk allergic children
A recent study reveals how Kawasaki disease may be a possible risk factor for subsequent allergic disease secondary to immune dysfunction. Read more ...
Abstract: Severity among Jewish and Arab adolescents
Asthmatic adolescents with food allergy report more severe asthma than those without food allergy and results differ between Jews and Arabs, according to a recent study. Read more ...
Abstract: Study of pre-schoolers suggests need for changes
Accurate label reading, avoidance of nonaccidental exposure, prevention of cross-contamination, appropriate epinephrine administration, and education of caretakers are recommended changes of a new study. Read more ...
Red meat allergies and tick bites
A report suggests that some people who are bitten by ticks may develop allergies to red meat. Read more ...
CONTACT INFORMATION
Anaphylaxis and Food Allergy Association of Minnesota (AFAA)
2200 Hendon Ave.
St. Paul, Minnesota 55108
(651) 644-5937 www.minnesotafoodallergy.org
Editor: Sue Hegarty, Pencil Thin Communications, Inc.
(612) 272-1000
Food Allergy E-Magazine is published quarterly by the Anaphylaxis and Food Allergy Association of Minnesota (AFAA)
There is no charge to subscribe, but donations are gratefully accepted and appreciated. Simply donate online or send a donation to the address above.
No part of this publication may be used without the written consent of the publisher. Every effort is made to avoid errors, misspellings and omissions. We reserve the right to edit or reject submissions at our discretion, without notice.
The Anaphylaxis and Food Allergy Association of Minnesota (AFAA) is a 501(c)3 Minnesota Non-profit whose mission is to educate, advocate, and support those with life-threatening food allergies. We operate through the generosity of volunteers and donations. Please support our work.