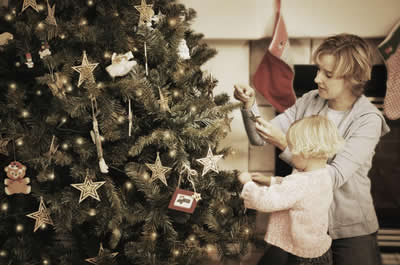 Holidays really illuminate the essence of stress because there is good stress and there is bad stress during most holiday periods and especially around Christmas. The joy of giving and receiving gifts, seeing the smiles on the faces of our loved ones and a general congenial attitude throughout the country all create mostly pleasant feelings. Everyone welcomes the good times. However, thoughts of losses including loved ones who are no longer with us, lost relationships or loneliness often elicit feelings of depression.
Many of us have been forced to cope with the loss of jobs, homes and, in the current economy, a way of life that allowed us to afford to give in the spirit of Christmas. Some people are feeling extreme stress to buy gifts and, maybe host large gatherings that they cannot afford at this time. The debt will cause the stress to linger even longer. I urge you to make tough decisions and give in the spirit of love if you can. Give only what you can afford to give or buy gifts that are not as expensive as you have in the past.
Sometimes the gift of attention, visit to a friend, relative or the elderly can help them and you feel the true meaning of the holidays. Try Random Acts of Kindness because they can work wonders. Another way to combat holiday depression and stress is to identify things that are triggers for the negative emotions and eliminate negative self talk that may equate your self-worth with the expense of gifts that you give. Engage in self talk that creates a positive internal dialogue about your choices during the holidays.
As the holiday period approaches, generally the good and bad anxieties begin to emerge. You can make this holiday period one to remember and less stressful by giving what you can truly afford to give, identifying negative triggers and creating a positive internal dialogue that allows you to truly enjoy this holiday period.
Utilize the Quick Tips (QTs) - Stress Reduction from the November 2012 issue of Serenity Pathways. Finally, I recommend the Serenity Prayer as an oldie but a goody.
Happy Holidays,
Dr. Thomas A. Parker, LPC, CPCS