Greetings!


We have a beautiful new product . . . Zentangle Notecards
and a fun new tangle . . . quib for you to enjoy.
Zentangle Notecards


Zentangle Notecards are designed to celebrate and share the results of putting of pen to paper in a Zentangle way.

We want our products to inspire you to add your own creativity to them . . . and that's just what our new Zentangle Notecards do. They provide a beautiful way to frame, share, and display your own unique Zentangle tiles that you create.

To accomplish that, Maria painted four backgrounds which are printed on individual notecards that are slit scored to hold your Zentangle tiles. Here's a look at each one holding a sample completed Zentangle tiles: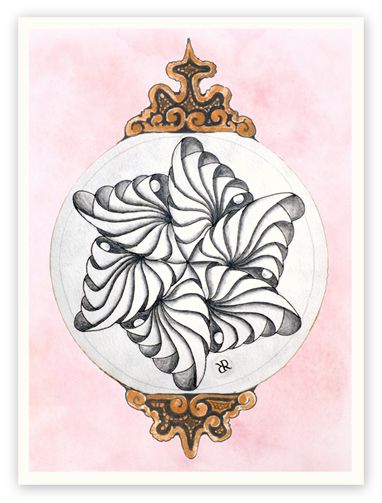 The back is common to all four designs and includes a space for you to sign your name as the creator of the your Zentangle tile. (We include four blank tiles to help you get started!)

Each Zentangle Notecard box includes:
4 notecards, one of each design, blank inside
(5.75 x 7.75 inches folded)
4 envelopes to match notecards (6 x 8 inches)
1

blank

white Zendala tile
1 blank white square Zentangle tile
1 blank black square Zentangle tile
1 blank tan (!) square Zentangle tile
Everything is packaged in a box that is covered with tangle inspirations: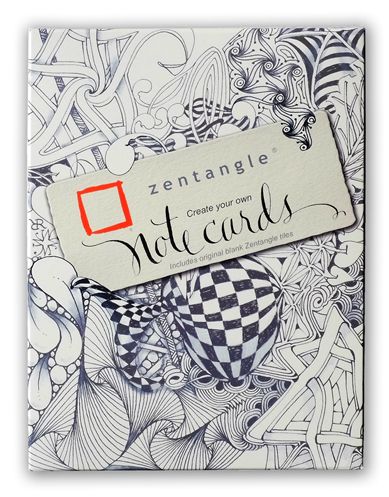 Zentangle Notecards are also an elegant way to frame and display your favorite Zentangle tiles!

This is a beautiful way to show and share your Zentangle creations!

1 set Zentangle Notecards
(includes 4 unique designs, envelopes and assorted blank Zentangle tiles): $16.95






New Tangle: quib
Quib . . .a sensual and dramatic mix of hollibaugh and aura-ing that enjoys being shaded and mixed in tangleations!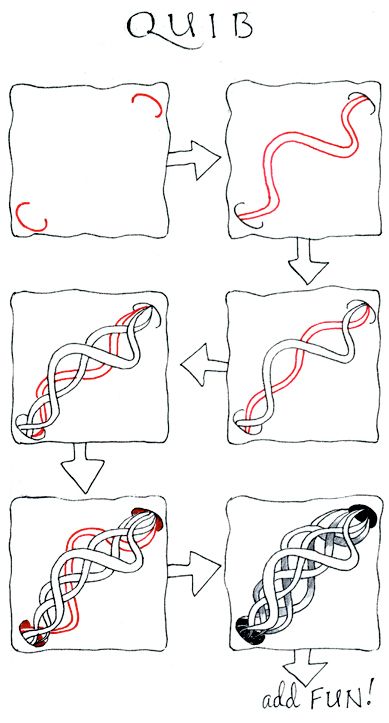 Here are a few examples . . .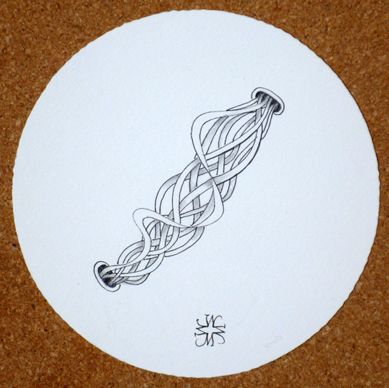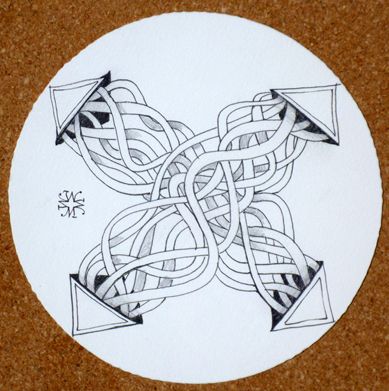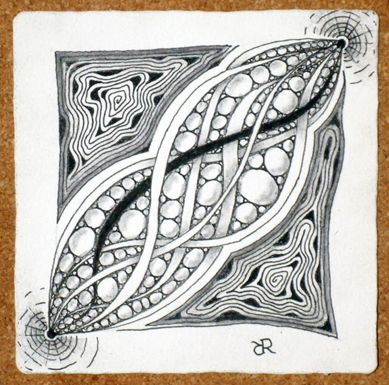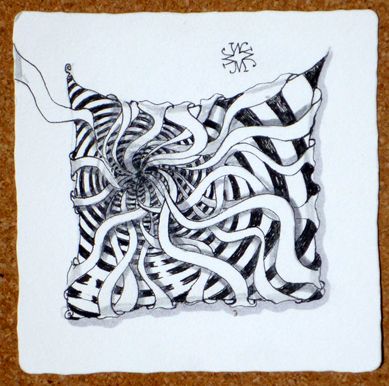 Maria colored that last Zendala by dipping her brush directly into a perfectly ripe strawberry!
This tangle's name is shortened from our original idea which was to name it "quibble." Quibble is another word for "splitting hairs" which seemed appropriate for this tangle. However, "quibble" was so close to quipple (another tangle name) that we decided we needed a different name. So, we shortened it to quib to keep the original reference.
We look forward to seeing what you create with quib.
Enjoy!
2014 CZT Seminars

If you are interested in becoming a Certified Zentangle Teacher (CZT) please see this newsletter for details of our 2014 schedule and this link for more information about a CZT seminar.

We haven't had registration open for that long and already 2014 seminars are more than half full and the first June seminar is almost completely full. If you are planning to attend, please register in time to reserve your place.