Greetings!
Employees working remotely is a trend that isn't going away, particularly as younger generations come to expect to be able to work from wherever they are! Read below for some interesting information about telework, in addition to a great video of a child very literally demonstrating her expectation for technology. If you missed our last issue on motivating employees, please click here to read it.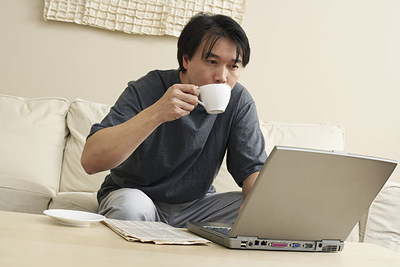 Telework?
Or Just Work?
Though telecommuting or teleworking are not new concepts, organizations are starting to see their benefits because of the shifting work habits of the next generation work force. The lines between personal and professional time continues to be blurred as the ease of staying connected and accessible increases. Click here to read more...

Included in the article linked above is a fun video capturing a very young child discovering the difference between the interactive iPad and an apparently much less fascinating traditional magazine (traditional meaning printed on paper!). This generation will be expanding the boundaries of work life balance even further. Click here to view the video. The video also speaks to the seemingly innate technological savvy of our youngest, future leaders. Whether you are providing services to taxpayers or customers or job applicants or students, are you thinking about the impact of technology on how you do work and how you provide services?
Great Advice for Next Gen Job Seekers!
The article above proves that future generation leaders are tech savvy, yet because of their lack of work experience they are often unprepared for the interview process. A recent Forbes article highlights the top 5 mistakes Millennials (and anyone else searching for a job, frankly) should avoid. Everything from the obvious (what you wear) to the not-so-apparent but equally important (do your homework!) are covered.
Stay tuned for our next issue of REACH for more useful and timely HR and OD news.
Please feel free to share this quick follow-up to our monthly newsletter with anyone you think might benefit. And, as always, be sure to share your thoughts with us on our blog and Facebook page.
To reaching success,
Paula M. Singer, Laura Francisco & Lorraine Kituri
The Singer Group, Inc.
410-561-7561