Dear subscribers,

Welcome to the latest edition of IMMIGRATION NEWS and to the new subscribers. This free service is brought to you by Australian Immigration Law Services. For new readers you can subscribe using the link on the right hand side or by visiting our website. Please feel free to forward this e-mail to any of your friends.

In this edition we cover some recent updates and report on another girl whose identity was misused by a third party so they could falsely obtain a visa claiming to be a dependent.
Finally some respite for 457 visa applicants

Applicants who lodged their 457 visas before the 1st of July 2013 can breathe a collective sigh of relief.


DIAC has advised of a few welcome changes regarding the new 457 rules being applied retrospectively; that will take effect from 1st of August 2013:

1. Applicants who applied for Temporary Visa subclass 457 before July 1, 2013 and were exempt from the English language requirement, will not be required to provide evidence of English Language Proficiency.

2. English language requirements for Subclass 457 visa applicants will now continue to be a "time of decision" requirement.

3. Applicants nominated in the occupations of Program Administrator and Specialist Manager nec will not need mandatory skills assessment if their application was lodged before 1st July 2013, however the DIAC might request skills assessments in certain cases.

4. The much feared new laws governing "Labour Market Testing" is not likely to be introduced before November 2013.





More scary fake dependent application reports


Our last newsletter on Fake Marriages has elicited a response from a variety of people including Jolly who chose to share with us her scarily similar experience.

These stories should serve as reminder to us all to not trust just anybody with personal information.



''Same thing happened with me. In spite of being already married some one had put dependent TR file on my basis"



''It was a really hard time for us. And we didn't even know who did that and how they got all my documents and details. We guess may me one of the agent leak my information because we where meeting lots of agents to change my course and for further visa extension."



VISA CAPPING FOR THE 2013-14 FINANCIAL YEAR

The minister has power to set a cap on the number of visas granted each year for particular visa categories. When the cap is reached, applicants wait in the queue for consideration in the following year. The following are the 2013-14 numbers:
2295 for the Parent and Aged Parent visa.
595 for the Other Family category, including carer, aged dependant relative and remaining relative visas.
Have a say in what we publish
We have been getting a very enthusiastic response in the past few weeks that Immigration News is being published frequently and would like to invite suggestions from you on what you'd like to see covered by us. Feel free to reply to the newsletter email with tips, suggestions and story ideas.
We will definitely keep your needs in mind while planning our future issues.
Archives, some light reading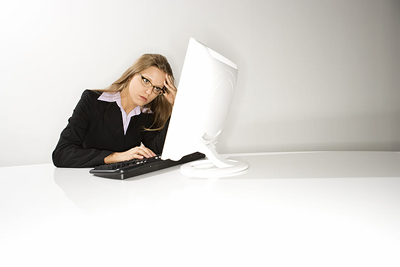 Bored? Nothing to do in the dead of night when you can`t sleep?
Try one of our historical newsletters to read, that will do the trick.
For our older newsletters they can be found on our web site through the following link;
For the recent ones using the new newsletter format, they can be found here
Subscribe to IMMIGRATION NEWS

?
Kind regards,
Karl Konrad Managing Director
and
Jee Eun HAN, Executive Manager
Australian Immigration Law Services
Publisher of IMMIGRATION NEWS
Welcome!
At Australian Immigration Law Services (AILS), we offer professional advice and practical solutions to all migration matters. Our team of licensed agents and consultants specialise in various areas of immigration law, such as skilled migration, business, family, and reviews.
我们有讲中文的职员为您服务。
日本人スタッフもいます。
Editorial
Judging by the response to our pervious email regarding identity theft and how this was used to generate a Marriage Certificate from the BDM office, it seems that the practice is more wide spread than we thought.
It is difficult to believe that people would go to such lengths to obtain a visa that in the end DIAC will discover and then takes steps to cancel.
I can only presume that the financial benefit of staying in Australia with permission to work is the motivation that drives this criminal behaviour.
And reminder to those who
who may think that giving false information to DIAC is not a crime, it is.
In reality DIAC doesn't tend to prosecute and place offenders in jail because the cost to the Australian community is too great.
Perhaps there should be a rethink on that approach.
Managing Director
Karl Konrad
Executive Manager


Jee Eun Han