Crisis in Sponsorship - Update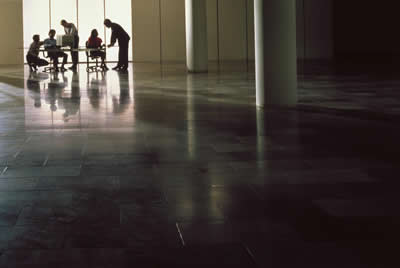 We have to wonder about the secret meetings taking place between DIAC and the Sponsoring States
The ongoing mess regarding DIAC failing to recognise state sponsorship Form 1100 if it did not reach their office by the 1st July 2010 continues unresolved.
In our newsletter Volume 222, we reported on the issue of how DIAC had sabotaged the applications of hundreds of former international students by not accepting their sponsorship approval letters.
In Volume 223 we provided an update noting the statement released by the NSW Government, Department of Trade and Investment on their web site regarding the affected 487 visa applicants.
Mysteriously only two days after our newsletter was published the NSW government withdrew this announcement.
Fortunately we did print it out before it was withdrawn so for those who could not find the link in that newsletter, here is a scanned copy.
We did call NSW and ask them why they withdrew the announcement and they attempted to back peddle by stating that it is up to the individual areas to provide the requirements for sponsorship. They refused to answer questions about their web publication other than to say that it is now out of date.
Out of date in a few days? Makes you wonder if they know what they are doing.
We assume from this comment that NSW is trying to wipe their hands of the issue and passing the buck back to the original areas.
We contacted a number of regions to clarify what their requirements will be regarding the affected students and it seem that some have allowed sponsorship applications which do not meet the 6 month residency requirement that NSW had advised.
There are also a number of students apparently affected by the Hunter Region office apparently not sending the Form on time. We contacted the manager at this center and she said that if the applicants sent the TRN or CLS file number on time then this region sent the Form 1100 to DIAC. However the affected students claim they did send their TRN numbers to Hunter just after lodging their visa applications. We will look more into this in a later newsletter.
We then contacted NSW and asked them what they can do to assist these students and if they had any care about them at all? Their answer was unfortunately not unexpected as they claim it is up to the individual regions to assist these students.
It may be a while yet before this mess is sorted.
In the meantime, it will be up to the individual applicants who are affected by this issue and perhaps their representatives to push this matter harder with the sponsoring bodies.
To this end Christopher Livingston of Migration Alliance has provided Migration Agents a copy of a letter as an example of how pressure may be applied. We have modified this example to suit a visa applicant who is struggling by themselves to deal with problem.
This letter does not constitute legal advice but it would be recommended where students have met a dead end with the sponsoring authorities. It may also be useful as a means of placing them on notice that you may intend to seek a legal avenue to lodge a claim of damages in the future.
If many people send in such letters, it may push the certifying bodies into action to resolve this issue before it becomes embroiled in complicated and expensive legal actions.
The example
"Dear XYZ,
I refer to the previous communication we have had in relation to my state sponsorship approval granted on the (date).
Your office has suggested that (name of certifying body) is not responsible for the failure to communicate with DIAC in respect to my (eg: 487 application) and not sending them the Form 1100 to them.
The "requirement" of DIAC in respect of the Form 1100 is not a requirement created by myself, the applicant, but was part of the formal arrangement on foot between DIAC and all authorised certifying bodies.
The simple fact of the matter is this, (name of certifying body) "sponsored" myself and then failed to notify DIAC of that sponsorship within a "reasonable period".
To my knowledge it seems that my case is one of many where your office failed to send the Form 1100 to DIAC within a reasonable time frame.
Our relationship is one of contract and you have been negligent. There is no fault on my side, the failure is yours.
The off list criterion which is the solution to this problem is also yours. The decision not to access that list for reasons of policy will inevitably cause a detriment to myself which will be actionable.
If this application is refused by reason of your continued negligence, intransigence and delay you will exacerbate the harm and the consequential damages which may be claimed.
May I suggest you turn your mind to this issue.... The Form 1100 is not an approved form...this requirement is ultra vires the Act and the regulations. The solution to this problem is to give to provide support for me in an off list nomination, or to sort this out with DIAC.
The solution is not to blame me for your negligence, intransigence , procrastination and delay.
I will tender a copy of this letter, ( email) in any subsequent legal proceedings regarding my application for damages as well as indemnity costs.
Please attend to this matter urgently."
The MIA had this to say in advising Migration Agents recently;
Many applications in the GSM pipeline have State / Territory Nominations that had not been confirmed by Form 1100 being sent to DIAC, or were for occupations no longer on the State Migration Plan occupation lists.
"The MIA has made strong representations to DIAC that these old nominations should still be accepted by DIAC.
The Department has now placed those affected applications on hold, pending discussions with State / Territory Governments on ways these old nominations can be confirmed. One possibility may be for an extension of the capability of State / Territory Governments to use "off list" occupations, but this is still being negotiated.
DIAC has said that the statements by some nominating authorities that they will confirm nominations if applicants live in their area for six months is not acceptable and is endeavoring to find a solution that will not be detrimental to affected applicants."