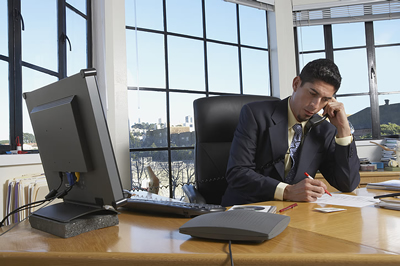 There is some positive news for students who will complete Bachelor or higher degrees. DIAC has made a proposal of introducing new post-study work visa, which is similar to current Skilled Graduate visa (Subclass 485). This is still a proposal and it is planned to come into effect in early 2013.
Who will be able to apply for the post-study work visa?
Certain graduates of an Australian Bachelor degree, Masters by coursework degree, Masters by research degree or Doctoral degree.
Although the full details are yet to be released, the changes are applicable to students who made their student visa applications after 5 November 2011. For those of you who made their applications or held their visas before this date the existing Graduate 485 visa will still be there to be used.
How long will the post-study work visa be valid?
- 2 years for graduates who have completed a Bachelor degree or Masters by coursework
- 3 years for graduates who have completed a Masters by research degree
- 4 years for graduates who have completed Doctoral degree
What are the requirements?
English language requirement is the same as for current 485 Graduate visa, which is IELTS result with a minimum score of 6 in each component. However, the major difference is that you are not required to nominate an occupation on the Skilled Occupation List or apply for a skills assessment.
You need to complete a degree mentioned above in the last 6 months before applying for the visa. The course needs to be registered on the CRICOS for a period of at least 2 academic years (92 weeks) and conducted in English. If you are enrolled in courses packaged together with a Graduate Certificate or Graduate Diploma, you will not be eligible for this visa.
If you have already had a subclass 485 visa, you won't be able to apply for the post-study work visa. Or if you studied on other visas (not student visa), you won't be eligible either.
For students who are currently completing a Bachelor or higher level and applied for a student visa before 5 November 2011 and for those who are studying a degree like Diploma, you are still entitled to apply for the existing subclass 485 visa, which allows you to stay for 18 months.
For 485 visa, you will need to have a skills assessment for an occupation on the Skilled Occupation List which is relevant to your study.
Remember, Transitional Arrangements will end this year
Remember that the existing transitional arrangements will come to end on the 31st December 2012. Those students who are covered by these arrangements and wish to use the old SOL to apply for the Graduate Skilled 485 visa will only have until the end of this year to do so. After this year everyone who applies for the 485 visa will have to use the current SOL or the newer version if it is updated beforehand. To read about these arrangements click here.