Employer Sponsored Visa Reforms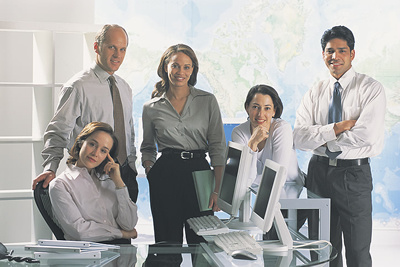 DIAC announced on 9th March 2012 that they will implement some changes to their permanent employer-sponsored program from 1st July 2012. They will simplify the current visa structure within the program and introduce changes in visa criteria including English language and skill requirements. They will also lift the upper age limit to less than 50 years of age, which used to be less than 45. These reforms will benefit subclass 457 visa holders as the changes will simplify the pathway to get permanent residency after working for their employer sponsor for at least 2 years.
New Visa Structure
There are 6 visa subclasses within the current visa program. From 1st July 2012, the following two visas will replace them:
1. Employer Nomination (Class EN) Employer Nomination Scheme (subclass 186)
2. Regional Employer Nomination (Class RN) Regional Sponsored Migration Scheme (subclass 187)
Within each of these visa subclasses there will be three streams:
a) Temporary Residence Transition stream
- for subclass 457 visa holders who have worked for their employer for at least the last 2 years and the employer wants to offer them a permanent position in that same occupation.
b) Direct Entry stream
- for applicants who are in Australia but not holding a subclass 457 or have not held it for the last two years or those who are applying from overseas.
c) Agreement stream
- for applicants who are being sponsored by an employer though a Labour or Regional Migration Agreement which provides a permanent residence option
In this newsletter, we will focus on Direct Entry stream for those who are not holding subclass 457 and thinking to apply for ENS or RSMS visa. This is what most current and former international students are interested in.
ENS Direct Entry
You can refer to our newsletter < Volume 181> as we explained about current 457 visa and ENS requirements.
Occupations?
A new sponsored occupation list will be introduced from 1st July 2012. All the current Employer Nomination Scheme Occupation List (ENSOL), subclass 457 occupation list and the State and Territory Skilled Occupation List will be integrated into one single list. More occupations are currently listed in 457 list than ENSOL. At this moment, there is no words from DIAC which occupations will be carried on or removed in the new list.
English Language Capability
Current ENS applicants need to demonstrate their English language proficiency with vocational level (IELTS test score of 5 in each component). From 1st July 2012, you will need at least competent English; that is, a minimum IELTS score of 6 in each component. There will be some exemptions for certain occupations.
Skills Requirements
You need to provide a positive skills assessment and have 3 years work experience unless you are nominating certain occupations (such as Ministers of Religion, researchers and scientists employed by the CSIRO or ANSTO) or you are getting paid an executive-level salary, which is currently $250,000.
Salary
From 1st July 2012, your employers will need to pay the market rate as for ENS. Please refer to the above salary section for ENS.
Training requirements
Current ENS nominating employers have to demonstrate that they are providing training to their existing employees or that they are committed to providing training to their employees. After the reforms, they will need to meet the requirements that are used for 457 visa criteria.
Summary
The big major change here concerning international students is the requirement of the 3 years of work experience. Since there does not seem to be a possible exemption from this requirement for the Direct Entry mode, students are going to find this nearly impossible to meet. This will force them to go onto the 457 visa first if an employer wants to sponsor them. If you need to gain an exemption of this 3 year experience level as now exists, get your application lodged before the 1st July!
The English requirement is going into line with the current 485 visa anyway so for fresh students this will not be an issue. Some of the students who have held a 485 visa under the old rules of vocational English and cannot get the 6.0 on each need to act quickly.
The training requirements are going to make things as complicated as the 457 visa is now so this will be a pain in the neck for small businesses to get sponsorship approval.
The new requirement of Market salary and no set minimum may be a huge benefit for the trade occupations.
------------------------------------------------------------------------------------------------
RSMS Direct Entry
For the current RSMS visa requirements, please read our newsletter <Volume 209>.
Occupation
The changes bring a good news for RSMS applicants. There will be more occupations accepted for RSMS. Now you have to have an occupation at ANZSCO skill levels 1 and 2 but you will be able to nominate an occupation from the skill levels 1 to 3. ANZSCO skill level 3. You can search the ANZSCO dictionary for the occupations and skill levels, click here
English Language Capability
Current RSMS applicants need to demonstrate their English language proficiency with Functional level (IELTS test average score of 4.5), but after the changes, you will need an IELTS score of 6 in each component (Competent level).
Skills Requirements
You don't need to provide a skills assessment. You only need to have an Australian or comparable overseas equivalent qualification which is relevant to your nominated occupation.
If you have a trade occupation at ANZSCO skill level 3 and don't have an Australian trade qualification or certificate, then you will need to go through TRA skills assessment.
Training requirements
Current rules will apply and there won't be any legislative training requirements for RSMS nominators.
Summary
Before this DIAC announcement there were many rumours of RSMS requiring a skill assessment to be necessary. Thank goodness this did not occur.
Market salary is going to be painful rather than the current award wages technique since you may have to show for some regional areas what the average wage actually is. Keep the local rag advertisements for this one!
Reducing down to skill level 3 will be a bonus for sum but skill level 4 would have been better.
The relevancy issue is new but overall people do not usually nominate an occupation they have no qualifications in.
<DIAC Links>
Diagram of changes: http://www.immi.gov.au/skilled/skilled-workers/_pdf/skilled-migration-diagrams.pdf
Comparison chart: http://www.immi.gov.au/skilled/skilled-workers/_pdf/skilled-migration-chart.pdf
DIAC Frequently asked questions pages click here