Studying in Regional Areas for 5 Points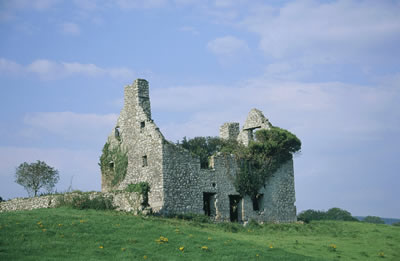 Studying in regional Australia does not mean you end up here!
Many international students visit our office enquiring about what courses and where to study to give them the best possible migration outcomes.
We always explain the benefits of study in regional Australia. At this point they are visualising images of cows wandering the main shopping strip and where the caterpillars move faster than the local community but we stress that regional areas defined by DIAC does not necessarily mean the countryside.
So how does DIAC come up with these classifications of which regions are considered regional? According to the Proceedral Advice Manual affectionately referred to as PAM`s, they "recognise the important contribution migrants make to regional Australia. This factor is intended to encourage permanent settlement in regional Australia and some metropolitan areas with low population growth rates (LPGMA)".
You can check out the post code designations which define regional for this section of the points system by looking at this DIAC page;
http://www.immi.gov.au/skilled/general-skilled-migration/regional-growth.htm#vic
The legislation for this points factor is relatively simple however it does include various other definitions which must be met, such as the "Australian study requirement". In this article we are not describing these other important definitions.
Study in regional Australia or a low-population growth metropolitan area qualifications
Qualification
5 points can be allocated for this item 6C101
Each of the following paragraphs applies in relation to the applicant:
(a) the applicant meets the Australian study requirement;
(b) the location of the campus or campuses at which that the study was undertaken is specified by the Minister in an instrument in writing for paragraph (b) of item 6A1001 of Schedule 6A;
(c) while the applicant undertook the course of study the applicant lived in a part of Australia the postcode of which is specified by the Minister in an instrument in writing for paragraph (c) of item 6A1001 of Schedule 6A;
(d) none of the study undertaken constituted distance education
The post code mentioned above are the ones you can see on the link to DIAC`s web site.
It is interesting to note that in assessing the points for this factor it does not matter when the study was completed or whether the study is closely related to the applicant`s nominated occupation. If in your formative years ten years ago you studied a two year Diploma of Cooking at TAFE in Adelaide, then went back home to test out your skills, then you decided to change your life direction by studying a Bachelor of engineering at UTS in Sydney, you can still claim the 5 points for your regional study period. It does not matter that the previous study was not related to the occupation you are nominating.
There are a number of lists DIAC uses such as the RSMS, Designated area lists so be careful not to confuse them. On the 12th August, DIAC proudly announced that Perth had joined the list of areas considered as regional, for the Regional Sponsored Migration Visa`s (RSMS) and then there is another list for "designated areas" which is different again.
More than one qualification?
If an applicant has studied more than one qualification to meet the Australian study requirement there is no requirement that these courses be consecutive or completed in a single regional area. For example, if one Diploma qualification was completed in Hobart and then to thaw out from the freezing Tasmanian weather you chose another qualification to complete in Darwin, since they are both listed as "regional" then the time spent at both can be joined together two make the two year requirement.
Conclusion
Overall the points for study in a regional area has a significant benefit for the extra five points. This is especially important now the new points schedule applies to many international students from the 1st of July 2011.
Recently We often find that applicants are just short of 5 points to reach the new pass mark and had they studied in a regional area this would given them what they need.
The other benefit of regional study is the ability of the applicant to be granted sponsorship approval, particularly for the 487 visa. This however varies from one area to another.
Does 2 years study in regional area improve your chances for state/territory sponsorship approval?
We have conducted a quick assessment of the various State Migration Plans (SMP's) and their requirements to see if there is any benefit other than the 5 extra points to study in a particular region for the possibility of state sponsorship approval.
How does the SMP work?
The states/territories are permitted to choose any occupations they see as a benefit to their regions from Schedule 1 and 2 SOL Lists. The problem is that each region has developed their own list and you need to check them one by one whether the occupation you are going to nominate is on it. Honestly it is a pain in the neck.

Each region can set their own criteria about what conditions must be met for each occupation on their SMP list. In some cases this selection criteria set down for individual occupations could be viewed as a veiled white Australia policy. How they get away with it is beyond me but that is what we are stuck with. Some states also consider applicants for off list occupations whic means you can choose any occupation from Scedule 1 or 2 as long as you meet the requirements set down by the regions.
Western Australia
Marketing slogan - "A great place to work, live and play"
To read their guidelines;
http://www.migration.wa.gov.au/Pages/LivingInWesternAustralia.aspx
For international students who have not studied there, the following must be met if your occupation is on their list;
International students who have completed their study outside of Western Australia (eg Melbourne or Sydney) must provide evidence that they have;
1) been granted a Graduate (Temporary) visa (subclass 485);
2) 12 months full time work experience (at least 20 hours per week) gained after completing two years Australian study; and
3) work experience in the nominated or relevant occupation, on a full time basis (at least 20 hours per week) and in Western Australia**.
Western Australia offers a concession to international students who have studied there. This is relation to allowing an off list nomination. Off list nominations are all the other occupations on DIAC`s SMP SOL (http://www.immi.gov.au/skilled/_pdf/sol-schedule1-2.pdf). They will accept off list nominationa if students who have studied in WA if they meet the following;
Applicants are required to provide evidence of employment in their nominated or relevant occupation in Western Australia, post qualification. The following documents will be required to evidence work experience:
1) letter(s) of employment (must state dates of employment); and
2) most recent payslip from employer.
If you have not studied in WA then you also need;
a) 12 months work experience in your nominated occupation and
b) a further 12 months job offer in that occupation.
Tasmania
Marketing slogan- "There's a place for you in Tasmania"
Tasmania offers a benefit for former international students a lifeline to the state sponsored migration program using the 487. It has the significant concession that if you complete your two years of study there you do not have to show employment in your field. However you do need to explain who you intend to secure t but it requires having a job offer (or positive employment comments) which considering the size of Hobart and the secure this unds, is expecting too much soon after graduation. It is better than nothing but still a large hurdle for them to overcome.
Use the link below to read their requirements;
http://www.migration.tas.gov.au/skilled/visas/nominated/student/tas/487
Tasmania does offer a sponsorship program for permanent residency directly (886 visa) for international students who have studied there if you have an occupation on the Schedule 2 SOL (http://www.immi.gov.au/skilled/_pdf/sol-schedule1-2.pdf) and have worked in your occupation for 3 months in Tasmania after graduation. Use to the following ling to read about this;
http://www.migration.tas.gov.au/__data/assets/pdf_file/0011/42023/Req_886.pdf
Northern Territory
Marketing slogan - "Its your move"
The Northern territory offers sponsorship for the 487 and 886 visa for international students who have completed their 2 years of study at Charles Darwin University. Use the following link to read about the complete requirements;
487 Visa
http://www.migration.nt.gov.au/visa/territory/subclass487.html
and;
886 Visa
http://www.migration.nt.gov.au/visa/territory/subclass886.html
New South Wales
Marketing slogan - "Live and work in NSW"
http://www.business.nsw.gov.au/live-and-work-in-nsw/visa-and-migration/state-migration-plan
Within NSW there are currently four sub-regions that offer sponsorship under the SMP program. They occupation lists are very limited though and mostly will not appeal to most international students. They also provide no information on how two years of studying in their particular region would give any advantage in then applying for sponsorship. In a nutshell, not worth recommending anyone to study in regional NSW. The regions are;
Northern Inland NSW
http://www.rdani.org.au/skilled-migration.php
Riverina
http://www.rdariverina.org.au/skilled-regional-(provisional)-sponsored-visa-(srs).html
Orana
http://www.business.nsw.gov.au/__data/assets/pdf_file/0003/5745/Orana-region-Skills-in-Demand-list-01112011.pdf
Murray
Victoria
Marketing slogan - "Live and Work"
Victoria provides some benefit for international students who study in Victoria, for those who complete their PHD`s there. As for as regional study goes and any benifit for their SMP, there is none. Seems Victoria is trying to increase its brain power only.
You may read their information using the following link;
http://www.liveinvictoria.vic.gov.au/visas-and-immigrating/occupation-lists
South Australia
Marketing Slogan - "Make the Move"
Couldn`t help be amused by South Australia flash new promotional vedio to entice overseas migrants to their state. In noticed however they provided no recent graduates who studied in Adelaide as an example.
That being said however, S.A does offer a considerable concession for state sponsored migration for recent graduates who have studied there. Former students are offered a special exemption from their usual 12 months of work experience requirement and it is possible they can sponsor students for off list (as mentioned above) occupations. Their are specific conditions attached to this carrot so please read their requirements using this link;
http://www.migration.sa.gov.au/sa/home.jsp
You know what really cheeses me off is that DIAC struts around saying we want to divorce the link between study in Australia and students applying for residency. They carry on as if their is no link at all and just to prove themselves they bring in the GTE. Do they we are stupid of something? Have a read of S.A`s promotion from their web site;
"Overseas Students
Become a permanent resident in South Australia
Are you considering staying on to live and work in South Australia after your graduation?
Or are you looking to move to South Australia after your graduation elsewhere in Australia?
There are several ways in which you can achieve this through the general skilled migration pathways.
If you are a recent international graduate from South Australia you may be eligible for sponsorship for Off-list occupations as well."
This type of promotion has been around for years. It is the same type universities use overseas to lure students to Australia. Get the point DIAC?
Queensland
Marketing Slogan - "Work Live Play"
Well there is zero benifit from studying in Queensland as far as the SMP is concerned so if your considering of studying somewhere forget about the sunshine state.
http://www.workliveplay.qld.gov.au/dsdweb/v4/apps/web/content.cfm?id=3703
ACT
Readears must note that that study in the ACT does not qualify for the regional points because it is not on the regional list. Accordingly they also cannot sponsor for the 487 visa. However they can sponsor for the 886 and 176 visa and do have their own SMP list because these visas are not regional sponsored varieties.
We have an interesting story regarding the ACT so we will keep them for our next newsletter.