CH Kitty Club Newsletter
September 2011 Issue #12
Hi everyone!
We have another great issue for your enjoyment!
We also would like to offer these wonderful CH Kitty pins when you make a donation to the CH Kitty Club. That helps us keep things rolling! It helps the newsletter and the website. Help us if you can; every little bit helps!
Tardy Peebucket...President of Summer
$5.00 will get you the button : ))
THANK YOU!!!
CH Kitty of the Month
My Precious Little Girl
Shakey Pudding Pie
by Wilbur Pierson, Shakey's Daddy
My little CH kitty entered my life just a little over 7 1/2 years ago by accident from a neighborhood cat who graciously had kittens at my house. I noticed one was not right and could not function. It would fall over and tremor, so after about two weeks I made an appointment with a vet and brought her in to be put down. My vet, along with a neurological doctor, examined her and they pleaded for me to please give her a chance to live. They told me about Cerebellar Hypoplasia. I really did not want to put her down, and with the vets encouragement I gave it a go. I told Shakey the only thing I needed from her was to make it into the litter box. Well, promptly after the vet visit she made it to the litter box the first time, as if she knew what we were talking about! After that she was a keeper of course!

I pretty much was her surrogate mom since she could no longer keep up with the mom cat or her siblings, so she knew me as mom! I took her to the potty, carried her everywhere, literally fed her with a spoon, held her water, and gave her butt washes when she would make a mess of herself.

Shakey has severe CH and was almost 6 months before she could take her first step without falling. She had a strong will and never gave up cruising all over the house, climbing on furniture. Every evening I took in the backyard to leap around in the grass like a lioness.
I really cannot imagine my life without my little Shakey Pudding Pie. We find that our lives revolve around this little girl, and we can't get enough of her! We are always watching her, and when we are not home we wonder what she is doing and if she misses us. Often times we race home because we miss her and think she misses us too!

Shakey's typical day is waking up in bed with her mommy and daddy, all snugged in the bed with her blankie over her. If you touch her while she is sleeping she makes a tribble noise that is just downright adorable.
As the sun starts to rise, Shakey's paw reaches out from under her blankie and she stretches immediately. That means she would like to have breakfast in bed, so with her kitty food on the night stand we reach out and give her her breakfast! After breakfast she gets down off the bed all by herself and gets a little water.
Baby Shakey
Then she marches to her litter box and gives the distinctive loud deep meow that means she wishes to be picked up and taken to potty! We scramble to meet her needs immediately. Then, we go downstairs (she insists to do the stairs all by herself) and head to the kitchen for a treat.
Then we go off to what we call her tuffet where the sun has entered the house through the window and she does her sunbathing. Throughout the day she chases the sun from window to window. Of course, we have a bed and a catnip toy for her in each spot. She will head to the sofa or up to the bed around sundown and settle in for the evening, then drift to sleep with her blankie over her.

Shakey often goes on vacations with us unless she is not allowed by other countries due to quarantine laws. But Shakey has had international travel papers and health certificates for plane rides across the country! She is quite the jetsetter! She has traveled all across the US and is a pleasure to have aboard in the RV or whatever vehicle we should take. She even has been on a train and stayed on a boat in the Florida Keys.
Oddly enough she loves road trips. She just purrs away and is very happy on the road. If we leave her home and go away her Uncle Rick is always on board to take care of little Shakey. He spoils her with treats and toys while we are gone, and he sends us photos so we know what she is doing all the time. He event sleeps with her every night, too. Shakey has never slept alone since the day she was born.

All the vets are afraid of her as she does not like strangers to touch her at all. So we are the vet's assistant while we are there, and we have supplies here if we need to take them samples etc... It was quite humorous watching the vet and his staff afraid of a little 8 lb. little cat, but they are!!!! This is a different vet from when we first got her but the vet appreciates her and is just wonderful with her medical care even though we do all the work.

I have included photos of Shakey, and all I have to say is I love this little cat with all my heart. I am so thankful for the vets for talking us into keeping our little CH Little Girl!!!

Shakey Pudding Pies Dad,
Wilbur
Meet the Parents...
Meet Beth and Tipsy!
By Kristie (Riley Dean's Mommy)
While some of us have been giving and getting advice at the CH Kitty Club for years, it's important to note that we get new posters on the Yahoo group and members at the website all the time. Beth Weldon-Muscarella is a relatively new CH parent, but she's been picking things up quickly! Beth is the mommy of Tipsy, a six and a half month old tabby. Tipsy lives with Beth, her husband, and her other four cats (as well as two dogs) in Essex, Ontario, Canada. Beth, who
is a retired nurse, had never heard of CH until she saw Tipsy advertised on Ebay Classifieds (Kijiji), looking for someone to rescue him. Even though she had no experience with CH, she didn't hesitate. She immediately called, then went and got him right away.

"I love to rescue babies," Beth says with a smile. "I learned a great deal on the condition by researching it on the web and from the fantastic CH Kitty Club group. The members have been so helpful and have given me such great advice. I learn new things every day from them."

Beth has definitely gone above and beyond in order to make life easier for Tipsy: "I have purchased several throw pillows and have lined the floor around his favorite sleeping area and
chair, so when he jumps off, he will have a soft landing. I have also had to purchase a new kitty travel carrier in which I have removed the door and lined with kitty litter as he is unable to get into the regular kitty litter boxes. Also, he needs something with very high sides so he can lean against them to stabilize himself." Additionally, she has purchased carpet runners and placed them in his main traffic area due to her hardwood floors ("he slips and slides around too much on them").

"I have [also] had to purchase a special diet of no grain and hypo-allergenic for him. Regular
kitten food is too rich for him."

Beth has found that even though Tipsy has moderate to severe CH, he loves to play and have fun like all of her non-CH babies. "When he plays with the other cats, it is so funny," she says. "He tries to pounce on them and nearly always misses. They don't have to move or jump out of the way as he wobbles all over, missing his target. It takes him maybe ten tries before he actually gets them." However, she assures me: "The big cats love it."

Tipsy also has lots of love in him, and he often shows his great affection to Beth's husband. "When he gets home, Tipsy wobbles up to him to be picked up then he puts his cheek against my husband's, closes his eyes and purrs very loudly! It is so cute." Tipsy loves to sleep in the bed with them, so they've placed a folded up large comforter at the side of the bed to keep him from hurting himself as he "flops out" when he tries to get down.

Like many of us CH kitty parents, Beth has quickly come to realize that patience is the most important quality to have with our babies. "It will take some time to get totally in sync with
your new one, but once you do, you cannot imagine the joy he/she will bring into your life. And remember, you not only have added a new member to your family, but you have most likely saved a life as well."
Otter's Corner-written by Effie and Lovey
Melissa B. (Missy) Green
Missy and her crazy crew!



Hi, this is Effie, again.

And don't forget about me, Lovey.

Anyway, the boys are no longer home during the day and I miss my Jon SO much!!

But Mommy is still home some days.

But not every day.

No, and I miss her when she is gone. In fact, I tried REALLY hard to convince her to take me to this place she calls work with her today, but she said they don't allow cats there.

Well, now, that is just disgusting! Cats should be mandatory EVERYWHERE!

I agree. But she says people make up lame excuses like they are allergic to cats just so they don't have to be around them.

Well, now, that is just mean!

Yes, it is. Anyway, Mommy promised me some extra loving tonight.

Well, Fifi and I are planning a big game of gotcha in the shower tonight, so you can have all the time with Mommy that you want.

What is up with you two and that shower?

What? It's fun. I like hiding in the shower and jumping out at Fifi when she comes looking for me.

That's not fair! She can't see real well, so that makes it easier for you.

Maybe not fair, but we both enjoy it. It's almost as wonderful as sitting on the back of the sofa behind Jon and watching the outside.

I don't like that so much, I keep falling off.

Well, I can't help you there. You seem to fall off of everything.

That's just my preferred method of dismount!

Well, Trouble says that my falls look more graceful than yours.

Tiger says you stink and he hisses at you all the time.

That is because Tiger is stupid! Trouble is much more handsome and nice.

I think Tiger is more handsome!

Well!

Well!

I really don't think people want to know about our arguments.

They should!

No, they shouldn't! Anyway, have you seen any paper balls lying around? I swear I had one, but it went away.

Yeah, Mommy threw it away when she was cleaning. But if you ask, she will make you another one.

I will ask her as soon as she gets home. Maybe she will have some mail I can play with.

Will she be late again today?

Of course she will, she was wearing her work smelling clothes.

Well, darn. I miss her.

She'll be back. And now it's time for our naps. Thank you, everyone for letting us type to you.

Yes, thank you. PPPUUURRRRSSS.

(Show off)

(Bigger show off)
Cats and Kids
by Shannon Collar
Paging Dr. Collar. Paging Dr. Collar.
This could have been the reoccurring phrase at our house this past month. Our family joked that we had turned our house into a vet clinic. There were several of pets with medical emergencies; okay, some weren't that bad, but I sure was busy. Tucker was our most critical patient. Knolly, one of our visually impaired cats can be a bit rough at times, and he hurt Tucker. We think that it was a bite wound that got infected. Tucker scratched at it, and the small wound suddenly became three inches long and about ¾ of a inch wide.
At first we were just monitoring it, and keeping it clean. Then it got infected and the more Tucker scratched at it, the bigger it got. We clipped the fur away so it could breathe, and realized how big it was. The next day I called the vet and they put Tucker on a clavamox pills! I'm glad I asked before I went to pick them up. I told them there was no way I would be able to give Tucker a pill. We were able to get the liquid form, which was much easier to give, after mixing it with his soft food. Yellow liquid spit back at you, just isn't a fashion accessory you want to be wearing.
We also put a bandage around Tucker's neck to help protect it. We just cut one of hubby long socks into sections. Surprisingly, Tucker tolerated the bandages without much fuss, and it helped protect the wound until healing could begin.

Tucker was also put on house arrest, which I think upset him more than anything. Tucker enjoys sitting out on our porch and enjoying the summer days and dreaming away. He will stay outside for hours. But, since he had a large open wound, we made him stay inside for a few days.
After about a week of treatment, Tuckers neck is looking much better. We're waiting for the hair to grow back, but at least the infection is gone .
Besides Tucker being in "critical condition", we had two other fur babies that were requiring care. Sadie, the newest addition to the family was fighting a kitten cold and ear mites. He was on meds twice a day. The cold cleared up quickly, but we still had some trouble with ear mites. I'm glad to report at his vet appointment two weeks ago, he got a clean bill of health.
Then there's our Morgan. She is given a medicine to help with her behaviors daily and now has started a new pill to help with incontinence. We realized she had been peeing on our couch, grrr. Much to Morgans' unhappiness she was crated for several nights. We're still in the middle of the cycle of the incontinence meds, and we're hoping that this will help. That remains to be seen.
While dealing with medical emergencies, we also have an ongoing mental health crisis. We recently purchased a pheromone diffuser, to help ease some of the kitty tension in the house. Peaches, has started being a bully to our other visually impaired kitty, Daisy. The cat fights have been awful. Daisy is very sweet and laid back and just takes the abuse. After purchasing the diffuser, the cat fights have calmed down quite a bit, they still have their tiffs, but not as many. The first night we used it, Peaches was a different cat. She looked so relaxed laying on the bed.
One night, Drew was woken by me trying to break up a cat fight under my bed. He thought he was such a big guy for helping me, too.
Isn't it funny what we do and what we put up with from our pets? The only two pets not giving me trouble are Flurry and Petey.
I don't have much of an update on Max, the kitty featured in last months article. He was neutered, and now they are waiting to have more x-rays done to see how extensive the damage is to his intestines and spine, before deciding on a plan. Lisa, (his foster mom) said he's doing well, although he is in pain. She says he's a love monster, though.
Hope everyone had a fantastic summer, next week school starts for us. Happy September everyone!
Our Yahoo Group... Adoption Specialist ... Debbie Martin
Debbie and Shakey
by Lizzie Holochwost
The CH Kitty Club has a very well connected adoption specialist, Debbie Martin. She is a wonderful resource for our members, new and old alike, who have a CH kitty to be adopted or who wish to adopt a CH kitty. If you have a CH kitty for adoption, we encourage you to post the details on the Adoption page on the CH Kitty Club website, as well as to post in this Yahoo group, and to contact Debbie. This should greatly increase the likelihood that the kitty will find a suitable furever home. You may email Debbie Martin at beachcomber@hotmail.com.
The World According to
Riley Dean
By Riley Dean (with a little help from Mommy)
Check-up Checklist:

Taking Your CH Kitty to the Vet

Is it true that an apple a day keeps the doctor away? Because if it is, I wish I ate apples! This
month it was time for my annual vet check-up. I hate going to the vet! I'm sure I'm not alone in
this. Going to the vet can definitely be a stressful experience for any CH kitty. However, there are ways to make your vet visit as pleasant as possible, and also to be sure that your CH kitty is getting extra special care. Here are some tips:

1. Put the carrier out early. Having the carrier out a few days before the vet visit might help
your kitty to feel more comfortable with it. He or she can explore it and get more familiar so that it isn't such a foreign space when the day comes. Putting a nice fluffy blanket inside will keep your CH from hitting the sides of the carrier (and take those corners softly while you're driving! I don't want to go tumbling!).

2. Keep me close! Sometimes there are large or loud animals in the waiting room that can make
your kitty even more scared than he or she already is. If your kitty scares easily, try to cover some of the sides of the carrier with a towel or blanket. Also, make sure that your kitty can see YOU at all times. You'd be surprised how comforting your presence can be!

3. Make sure the doctor and staff know your kitty has CH. You should have a regular trusted
vet who is knowledgeable about CH. If your vet's staff doesn't know what CH is, take a few
moments to explain. Depending on your kitty's severity, this could change the way that your
kitty needs to be handled during the examination. For example, if your kitty's head bobs (like mine does), the vet assistant may have to make sure to support it to keep it from hitting the hard exam table. Also, while a scared non-CH kitty might decide to jump off the table, a panicked CH-er who doesn't jump might just roll or fall off the table and get hurt!

4. Have the doctor check for injuries particularly associated with CH. This includes broken teeth and toe injuries, which non-CH kitties don't seem to get quite as often as we do.

5. Try to avoid side trips if you can. We like to be in the carrier and away from our happy homes for a little time as possible! If you remember on the way home that you have to pick up dry cleaning or buy a loaf of bread, please try to take us home first! Also, never leave your kitty alone in the car - even in the carrier - especially on hot days! Temperatures inside of a car can get dangerously hot very quickly (and not the GOOD kind of hot and dangerous, like me! Heh heh!).

My mommy takes me to Dr. Evans at Animal Care Clinic. He is a great doctor who knows all about CH and makes sure I get extra special care. He's been my doctor for eight years now (since I was a kitten!). However, that doesn't stop me from crying and throwing a fit every time I have to see him (remember how I said I hate going to the vet?). He still gives me a kiss on the head and calls me "good boy."

I hope that these tips help you and your CH kitty to make the best of what can otherwise be a scary experience for us CH kitties. Remember that it's a good idea to get a check-up every year!
In Memory of Buddy


by Beth Chase
I am writing this, in remembrance of my beloved cat, Buddy. If you want to read the story of how we found him, please find that in the Members section of the CH Kitty Club website. The rest of the story is here.
As I mentioned in the Members section, Buddy won our hearts when we saw him (at his original home) bounce down about 7 steps, rolled a few times, got up, fell down, got up, fell down again, and landed right next to his mama, near a nipple. So adorable.
After we got Buddy home, we didn't really know what to do. I knew there was a condition that made cats walk wobbly, but did not know the name of it. I had only seen some kitties on a TV show that had CH and I remembered how cute they were, wobbling around and my heart went out to them. I knew if I ever ran into a kitty with that condition that it would be mine. So when we found Buddy, I knew I was in trouble with my heart. We got him home and didn't know what to do with him. As a kitty he was extremely wobbly. My mother was mad we took him home and she took one look at him and said "Well, that's just pathetic." Anyone who saw him thought he should be put to sleep.
All I had at the time for searching the internet was WebTV. Not the best in the world. But I started search for conditions in cats that would make them wobble. After quite a bit of searching - because I really didn't even know what to search for - I found the CH Kitty Club. What a relief. All these people knew exactly what was going on with Buddy and how I could help him function, explained things to me about how they are healthy other than the CH and can live out a normal life expectancy. I had so many questions, and they had almost ALL the answers. I got encouragement, advice, support, understanding and many times humor from this bunch of CH kitty lovers. When his rage started, we talked about that too. There was one other CH kitty that had that same problem. I don't think anyone understands why, but it does NOT seem to be a normal trait for CH kitties!
My daughter, Heather, and I were madly in love with Buddy. We isolated him in Heather's bedroom for a couple of weeks while he got tested for any diseases, and got rid of some stubborn ringworm. Buddy followed Heather everywhere she went. She would say to him, "What are you doing, little buddy?" And "Buddy" just kinda stuck.
He had a hard time drinking water, so we found a little "platform" that we put his dish on (advice from CH Kitty Club). He did better with that, but still had some head-bobbing going on. He had a voracious appetite, too. The litter pan wasn't too much of a problem. Sometimes he would fall over in the middle of his business, but he always did pretty well. He'd get right back up and finish his job. As he got older, the walking got better, he could climb up on anything that had fabric or carpet on it and get on the couch, the bed, chairs, etc. He had a very interesting gait. We always laughed about him "marching" down the hall. When he would run and play, he would literally bounce off the walls of our narrow hallway from one side to the other, hitting the walls.
When he was about 7 or 8 yrs old, we ended up with another cat, Mikey, a beautiful gray tabby. Buddy immediately disliked Mikey. He tolerated him as a kitten, but as Mikey got older, Buddy was not happy. Buddy started fighting Mikey. Not playing, but serious fights. Then they started having a "spraying" contest. We got both of them neutered very young, but that didn't seem to matter. The war was on and it wasn't going to stop.
We were constantly breaking them up. Mikey had wounds, we would see blood occasionally. It upset the entire household. It went on like this for about four years. The other cats were seriously stressed out over this. Buddy got to where if he was in a bad mood, he would just attack anyone who got in his space. We could see him tensing up, and a certain look on his face and his eyes would kind of stare in the distance. Then came the rage. It was really frightening for everyone in the house, cats and people alike. Luckily for the other cats, they could jump up onto the counter to escape him. He couldn't get up there. After four years of fighting, everyone was living in fear and our house was being saturated with cat "spray" we had to re-home Mikey. After all, Buddy was here first, and Buddy was "special." Buddy needed to stay where he was. I was the only one to blame because I should have used my head before I brought Mikey home. But my heart was broken. I loved Mikey. That was probably why Buddy hated him.
I took Buddy to his vet (he had a different vet than the rest of them), and told him about the situation. Even with Mikey gone, he would still have an occasional rage. The doc had been informed of it before, but I just wanted peace in the house. He put Buddy on Prozac. I got a lot of teasing about that at work.
The Prozac helped with his spraying and I think it calmed him down a bit. The rages were fewer and farther between. The spraying slowed down but didn't stop. He wasn't a lap baby like he once was. I blame myself for that. I never should have brought Mikey home.
Buddy wobbled along with a more peaceful life until June of 2010. I got up to go to work, and Buddy was sitting in the middle of the living room floor in the "sick cat position." I went over to him, tried to pet him, and he growled at me. I could tell there was something terribly wrong. I had a bad feeling already. I tried to pet him again, he growled. I could tell he was in pain. His pupils were just huge and black. I managed to get him in the carrier, and I took him to the vet. He had acute kidney failure. Nothing much they could do except give him fluids. They kept him for 4 days. They said he needed to go in for a minimum of four times a week to get fluids. Buddy hated that. It got so that when I would look for him in the morning, he would hide. The fluids were not really helping that much. He was a very sick cat. His quality of life had been destroyed and he was unhappy all the time. I made the decision to have him euthanized.
I brought him in to have fluids, and the more I thought about it, I just couldn't do that to him anymore. His blood work was still not great and, getting fluids could have gone on for a long time. I was sobbing as I carried him into the lobby. People were staring at me. I didn't care. I was about to lose a very close, dear friend - actually more like a child - and I was gonna cry if I wanted to. They took me to the back and I got Buddy out of the cage. He was afraid because he thought he was going to get fluids. He wanted to take off and run. I had to hold on to him so that he wouldn't try to jump of the table. All I could think about was how he wouldn't be afraid or sick for long. The doc came in, gave him the shot, and let me stay there with him. I held him and told him how much I loved him and that he wasn't going to be sick or scared anymore. I told him he was gonna stand tall and walk like a pro.
I knew I'd see him again. He was so still. No head bobbing. No wobbling. I was crying. I wanted to feel a peace within myself that he was now at peace, but I just couldn't.
As the days went by I was so devastated over losing my Buddy. About 2 weeks after he died, I was sitting on my bed, sobbing away. My 80 year old mother came in and said "You are still this upset over Buddy?" (In a concerned way - she became one of Buddy's biggest fans) And I told her I just couldn't get over it. I had also lost Baby Kitty (a sweetheart of a tabby) less than 2 months before Buddy. He apparently had a heart attack....running through the house playing, let out a cry and fell over dead. He was even younger than Buddy. So in less than 2 months I lost both of my boys. My mother said "I never thought I would say this, but I think we need to get you a kitten."
So I got two. Bailey and Stella. After all, I had two vacancies, right? They saved me.
As all of you cat lovers and CH kitty lovers know, no one will ever replace Buddy. I have such wonderful memories of him and I tend to remember the good times, not the bad. He was so unique, such a brave little guy, and he loved me and my daughter so much. I always knew that. I think he knew we loved him too. I certainly hope so.
Notes From Tanja

by Tanja Vranic
About Seizures (again)
Introducing the Yahoo group
EPI FELINES

In my small column in our monthly newsletter, I share info about issues that are important for us CH parents. But not being an expert myself, I am reluctant to write about medical issues. That is why I try to find the most reliable sources and I ask educated and experienced people to write about these issues for us.

In today's article I have to go back to info about Seizures in Cats, because in our forums we still read urgent and sometimes panicked mails and posts about seizures. Within one week, two members of our Facebook CH group whose CH kitties started to have sudden seizures had to say goodbye to their fur babies. The last one was only 3 weeks old. Heartbreaking...

CH parents who have experienced the first seizure know that it is scary. I thought it would be useful to have an article that will help us learn in advance, so in case our CH kitty ever has a seizure we would know what to do and where to find relevant information and support.

As you may remember I wrote a short Note with few links about Seizures in Cats,
(see CH Kitty Newsletter May 2011 Issue #8 'Seizures')
The same data can be found in our yahoo Files (CH Yahoo group) Seizures in Cats
In that note/file I advise our readers to join the Epi-Felines Yahoo group in case their cats had seizures. Epi-Felines is the Yahoo group where parents whose cats suffer from seizures can seek advice and support.
Let me copy the main page from Epi-Felines here:
"Feline Epilepsy is relatively rare. The aim of this group is to provide support and educational information for owners whose cats suffer from seizures of any type. We know that this can be a very devastating and frightening condition for pet owners, and the purpose of the group is to share information on medications, diet, vaccinations, and treatments of all types. Seizures in cats are not always fatal!! We know how scary it can take to help you get through it."
At the time I wrote the first note about seizures, and advised people to join Epi-Felines, I was not a member myself, but the group was recommended by some respected people. Well, life works in mysterious ways - it happened that I joined Epi-Felines two months later for another reason - Makitza, Martha's non-CH sibling, started to show signs of FHS, feline hyperesthesia syndrome, syndrome that Epi-Felines also advises about. Once I became a member, I started reading files archived in Epi-Felines and, yes, I was right to recommend this group. It has a wealth of information, and a group of wonderful people who will be there for each other at all times.
As we in our CH Yahoo group also occasionally get an email about seizures from our CH Kitty Club members, and it often needs immediate reaction, I felt it would be valuable to have an article about this issue from the very source, so I decided to ask the owner and Epi-Felines' admins to tell us more about Epi-Felines, to advise how to recognize a seizure and what would be the correct most important thing to do in case the cat has a seizure. Ms Samantha Richards is a member of our CH group, and at the same time an admin in Epi-Felines. In this issue we will have opportunity to read her article about seizures in cats. Her cat Missy has epilepsy and mild CH, and Samantha is one of the active moderators in Epi-Felines Yahoo group.
I hope this article will help us learn basic things about seizures, and that we will know where to go for an advice in case our cat has a seizure. Learning about seizures will also help us help others in cases of emergency.
At the end, I remind you that you can find basics about this issue in Bruce Lowekamp's article 'Feline Seizures and Epilepsy'
Tanja
Missy, my 7 years old Epileptic CH kitty
Seizures in Cats
by Samantha Richards
My Name is Samantha and my cat Missy is epileptic. She is also mild CH, she can walk around fine, use the litter box, she just doesn't have good judgment and has tremors and eats a little funny. She was found as a stray at about 4-6 weeks of age. She was a tiny little grey kitty. She had tremors and within 2 weeks had started to have seizures. She is now a happy healthy 12 lb girl who is 7 years old, and her seizures are controlled well with medication. The first 12 months were quite rough as she was a kitten and I was skeptical about starting her on lifelong meds at such a young age. I tried the natural route first and we did have a little success but she was still having Gran Mal seizures one or two a month, sometimes three. I had her on homeopathic remedies, I read all I could about nutrition and vitamin supplements, etc . At about 15 months my vet said "Look, she is having too many seizures; we should start phenobarb, the drug of choice for seizures in cats". The phenobarb worked well and a great side effect was it took away about 90% of her shaking and blinking :-) On phenobarbital she could go maybe 6 -8 weeks without seizures sometimes. Missy is now also on Keppra which is one of the newest anti seizure drugs there is, and it has helped space her seizures out a lot more. It really is a good drug.

Seizures in cats are a scary thing for the owner. Please know seizures are not a death sentence for your cat and that your cat can live a normal life with seizures controlled. Seizures stem from a different part of the brain than CH. Seizures are front brain - cerebrum and CH is back brain (cerebellum)

Signs of seizure
· Loss of consciousness
· Contractions of the muscles of the body
· Changes in awareness
· Salivation, involuntary urination or defecation

There are 3 phases to a seizure:
1 - Preictal - cat may seem nervous, will seek out the owner, restless and may salivate.
2 - Ictus - actual seizure, can last a few seconds up to 5 minutes. Muscles will contract, the animal will most likely fall on its side, may meow and vocalize, salivate and start to have heavy breathing. The mouth will usually be chomping as well. Cats don't swallow their tongue so don't try to put your fingers near their mouth. During some seizures the cat will just stare or see imaginary things.
During a seizure I will dim the light, turn off any noise (radio, TV, etc.), keep things quiet, and speak to my cat in a soothing voice and stroke her. Keep them away from sharp objects and prevent them falling if they are up high. The cat is not aware of anything during a seizure so they feel no pain - it is harder to see the seizure for us than the cat having it.
3 - Postictal - after the seizure the cat will appear dazed, confused, very hungry. Seizures take a lot out of them so let them eat. Keep the house quite and dimly lit. My cat is very clingy after a seizure and always purrs for a long time. It is the only time she purrs (she doesn't normally). If the cat has had a full Gran Mal seizure, it will be tired and probably sleep and be groggy for a good part of the day afterwards. If your cat has a seizure don't panic, just start timing if you can.

Anything over 5 minutes is an Emergency the cat needs to get to a vet ASAP, They can overheat and have lasting brain damage otherwise. Most seizures will not last this long but if they do please get veterinary assistance as quick as you can.

Some owners use flower essences. If we feel our pet is a little stressed or may have a seizure this helps to calm the pet. Rescue Remedy is a good all-arounder and can be applied after a seizure. This helps give the owner peace of mind as well, like I am doing something good for my cat.

If your cat has a seizure, the vet will - or should - run a full blood test to try and rule out possible reasons. For most cats seizures are of 'no known cause' and that is epilepsy. MRIs and cat scans are not generally required, so don't feel bad if you can't afford these - most owners opt out of this testing. The ones who have it rarely show anything that could be treated differently. Of course, it's personal choice.

A single seizure doesn't need an urgent vet visit if it is after hours.

Ok, so your cat has had a seizure - what now? Run the full blood tests to rule out other causes besides epilepsy. Medication is usually only given if a cat has more than one seizure a month or if the cat seizure has lasted over 5 minutes.
The seizure medication phenobarb is given every 12 hours and is quite time sensitive. It won't usually stop all the seizures, but control is what we aim for and that is one per month.
Phenobarb is quite cheap and apart from that twice yearly blood tests to check the pheno level and a liver enzymes check are standard.

The vet will mention poisons, metabolic disorders, brain tumors, etc. as possible causes. Tumors in cats are quite rare and especially as a cause of cat seizures. "No known cause" is the usual answer so don't be scared if the vet mentions all of these. Anemia can bring on seizures as well as worm infestation - especially in kittens. Another cause especially in cats under 2 years is a liver shunt so a bile acids test is a good idea in a cat under 2. Most vets have not treated many cats with seizures; it seems to be more common in dogs. As cats and dogs are so different, treating a cat with seizures is different from dogs with seizures.

Epi Felines

The Epi-Felines Yahoo group has over 1,300 members - we live, eat, breathe this and often know more than a lot of vets dealing with this.

Seizures in a cat are a condition, not a death sentence - you can get thought it like I have and so many others.

Cats prone to seizures should avoid harsh spot on flea and worm all-in-one treatments; go for a more natural way (Capstar is a flea tablet that is more gentle and works well).
Also vaccinations should be avoided in cats with seizures. A medical waiver may be obtained in states where vaccines are mandatory.
Cats prone to seizures should be kept inside and away from dangers outside.
I hope this has given you an insight into Feline seizures. It is scary at the start but as you learn to live with this it is fine.
Samantha
*** *** ***
Links:
Seizure Disorders in Cats By: PetPlace Veterinarians
Idiopathic Epilepsy in Cats By: Dr. John McDonnell
Phenobarbital Level in Cats By: PetPlace Veterinarians
New Family Members...
Jordan & Jonah
by Kim Daugherty
Hi Everyone! I was asked to write a short article about my new CH babies and include a picture for the CH newsletter. I have been involved with animal rescue for a while. I have fostered kittens, taken in seniors and other special needs cats. One of them is the sweetest, blind boy you can imagine.
When I adopted Jaspurr, I wanted to find him a playmate, but I was hesitant about getting a kitten without disabilities because I was afraid he might hurt Jaspurr by being too rambunctious. So I decided to search for either another blind cat.
Somehow I found out about CH kittens. I watched a couple of videos of them and thought they were just adorable. I got in touch with Debbie who sent me LOADS of information (lol) on CH and how to take care of kittens/cats that have it. I also saw the CH adoption list. I wrote to Dani about Mikey, but we all know that Mikey has since passed on, much to the dismay of everyone.
There were three brothers in a San Francisco humane society (named Moe, Larry and Curly) that had CH and I considered driving up there, but I was unsure of my schedule at the time. One night I was trying to decide how I could make it up there (four hours away), when Deb contacted me to tell me that Alicia was going up to Sonoma to rescue Jonah and also planned on adopting one of the black kittens from San Francisco. I told her I would love to adopt one - but I was certainly not going to leave one behind and all alone, so I adopted both.
I talked to Naomi at the shelter and got the "okay" to adopt them. I felt like it was meant to be as I was just thinking the night before how I was going to get to San Francisco. I met Alicia and she chose the kitten she wanted and I took the other two. I renamed them: Jordan is the shorthair and the least affected of the two. Jonah, the longhair, has a little more trouble, but it doesn't slow him down.
They are the most loving and affectionate kittens I have ever had. They purr instantly when they see me. They want to jump into my lap, or if I am walking around the house, they will follow me. I can pick them up and cradle them, and they just love it. Their staggering gait is so endearing, but they also have the most wonderful personalities to match. I am so honored to have them, and they truly bring so much joy to my life.
I hope to eventually adopt another CH baby and I can see why so many people love them so much.
Adoptable Angels
gathered by Debbie Martin
2 CH KITTIES ARE STILL IN DESPERATE NEED OF RESCUE GROUP OR ADOPTION IN BROOKLYN NEW YORK!!!!!!!


Neville and Bean are two 3 year old CH cats. They are honestly the best pets a girl could ask for. They manage the litterbox fine and besides some extra cleaning and the occasional bathing (to which they're perfectly accustomed) they don't need much extra attention than any normal cat. And the best part, they are the two most snuggliest, affectionate, loving creatures EVER. Their favorite thing is to sit right under my neck and purr while we watch TV. They would spend all day in my lap or on my tummy if I didn't have things to do :)
Sadly, my fiancee is severely allergic to them. We've tried pills, baths, special shampoos, quarantine... everything. The issue is that Jon is severely allergic to dander AND saliva. He can't even be at my apartment because it becomes tough for him to breathe.
I'm devastated, but after more than a year of exhaustive effort and research, it's clear that I can't keep them and still live with my future husband.
I am wondering if you can help me try to place them. The shelter I adopted them from has done absolutely nothing for the past 7 months, and I refuse to take them to a kill shelter.
They've got no other medical conditions, are up to date with all their vaccinations and we'd give anyone who'd take them all their accessories, litterbox, bed, etc...
I'm attaching a few photos that demonstrate how adorable they are, and I also created a youtube video here:
Neville and Bean

I'd be grateful for any help at all...resources, no-kill shelters, online forums, adoption sites etc...

I'm located in Brooklyn, New York. I'm also happy to have any prospective adopters come over and meet the cats before signing on.

PLEASE CONTACT VICTORIA IMMEDIATELY!!!!!!

********************************************************

URGENT!!!! THESE 2 CH KITTIES IN CENTRAL OHIO NEED PLACEMENT ASAP!!!!!!!!!!!!!
I need to find a home for my two CH kitties and I would prefer they stay together. To sum it up without going into too many messy details of my personal life, I'm going through a separation. I have to work a lot more to pay the bills as I was
left with the majority of the debt. Therefore I don't have the time or the money to give them what they need. While it is heartbreaking to give them up, as I've raised them from birth, it's what's best for them at this time. They are severe CH, unable to walk, though they do get up on their feet and try. I have been unable to find a potty training solution and he was very much not willing to either help or tolerate the situation while I explored options. I now do not have the resources to continue trying to help them. I won't put them in a shelter where I know they will be killed the same day. I'm continuing to take care of them the best that I can but they are simply not getting the time they need. I currently live right outside the Central Ohio area. If you can provide a home for them, I could provide more details on them.
I don't have any recent pics, this one is from six months ago. I'll try to get someone with a decent camera phone to take some updated ones. He (Wobbles) is bigger, she (Weebles) isn't. They are very much love bugs. They are very mild tempered, except when you try to give Wobbles a bath (he's a demon, but manageable if you keep a tight grip). Weebles is slightly timid, she scares easily but usually not for long. Wobbles is pretty well fearless unless you turn on the vacuum. They haven't been fixed or vaccinated as I can't find a vet who knows anything about CH and the ones I've talked to don't want to chance it because they are severe. Mommy was tested negative for everything, and they have never been outside. I'm not sure what else you would want to know. This is very hard for me, but I do appreciate the help.
Please contact (APRIL) through her email kresheyesouls@yahoo.com
*********************************************************
TWO CH KITTIES ARE NOW URGENT AND NEED PLACEMENT ASAP!!!! THEY ARE NOW GOING BACK TO THE SHELTER AND CAN FACE EUTHASIA IF NOT RESCUED OR ADOPTED!!!!!!!!
FREMONT, MICHIGAN

These 2 CH kittens that need homes are located in Fremont, MI. They are currently in foster for Bellwether Harbor Animal Rescue.

These sweet babes came to us June 21 when their Mom was killed on the road. There are 5 kittens but only 3 show signs of CH (SHADOW WAS ADOPTED BY A CH KITTY CLUB MEMBER). Their estimated date of birth is June 2, 2011; making them about 12 weeks right now.
Health: Our shelter vet has examined them and has diagnosed them as having CH. They have had their first vaccinations for feline distemper and have been dewormed. They have tested negative for parasites. Their eyes are very clear and they appear to be in great health aside from the CH.

Capabilies: They range in degrees of how much they are affected. All 3 can use the litter box and do almost all the time. They love stalking the Golden of the house, are curious about the big old grumpy cat and have been gently handled but children.
Angelina Ballerina: Calico female: She has an adorable black mask with a white stripe between her eyes, topped by an orange 'v' going between her ears: one orange and one black; one black spot between her shoulders, one eack black and orange dot on her butt and a cute black heart on her side. She is in the middle as far as her abilities due to the CH. She runs quite well, climbs onto chairs and has learned to spread her legs into a wide stance to stand still. She needs some help to stand still enough to eat and doesn't appear to drink water so gets her water as moistened kitten chow. She also likes the dry chow. She has learned that if she runs fast she goes straighter and loves to play attack as well as snuggle in your arms when she wears herself out!
Princess: Calico/tiger female: She has a white face with orange over her eyes and black and white striping between her ears. She's very vocal about when she wants to eat or be held but the minute you touch her the motor starts going! She is the most affected by the CH...she tumbles side to side alot to get around...esp. when she is excited...like at feeding time! She needs to be held to eat so she doesn't flip over, but we are experimentingwith some success with some ways that help her stand easier. She does manage to get to the litter box, and doesn't make too much of a mess. She follows the others to play and does better when she can walk under something with her back braced --like walk under a footstool. Nestled in your arms is her favorite way to sleep!
Contact Jessisca ASAP!!!!
Bellwether Harbor
7645 W. 48th St.
Fremont, MI 49412
Jessica Peterson
Animal Care Coordinator
Licensed Veterinary Technician
Bellwether Harbor
7645 W. 48th St. Fremont, MI 49412
********************************************************
2 CH Kitties desperately
need new home or rescue in Connecticut!!!!
Mojo and Wobols. Here are two pictures so far, I have a bunch more but switched computers and lost some during the switch unfortunately so I am trying to see if I can relocate those. You may wonder why Mojo is wearing a sweater -- well he has long soft beautiful fur that gets horrible mats if it gets too long, so every 6 months he gets a haircut. The first couple weeks (in the fall and spring) he wears his sweater so he doesn't get cold. The second picture is the two of them snuggled up together, which they do quite often. They are VERYattached to each other so I would prefer them to stay together. They are both super friendly. Both tolerate dogs very well, although Mojo really likes dogs and will go out of his way to be near them. We lived with a Great Dane for a while that was Mojo's buddy, and the two slept together quite often.
Wobols - Approximately 5 years old. He gets around well, although seems to have trouble with his back legs - but can walk and 'jog'. He uses a litter box, although a box with higher walls (such as a covered box) is best for him as he has to lie down to relieve himself and occasionally (very rarely) will overshoot the wall of a low box. He is neutered, and is due to go in shortly for his yearly exam so that will be taken care of before he goes anywhere. I don't know if he has ever had a combo test. I adopted him when he was a year old and that wasn't mentioned to me. He is very friendly and loveable, a little shy at first when it comes to meeting people or animals but he warms up very quickly. He likes dogs once he gets to know them, but has no trouble at all letting them know if they are too close to him.
Mojo - Approximately 3 years old. He also gets around well. He seems to have trouble with his front legs, but he has no trouble getting around. He can walk, run, and climb onto furniture. He has no trouble

at all

using a littler box. He is also neutered, and is also due to go in for his yearly exam very soon. (but at this time both cats are up to date with all shots) . I am also not aware of him having a combo test. He is super friendly, loves everyone and loves to play. He loves dogs, and sometimes seems to prefer their company over people or Wobols. He loves to be picked up, and will literally just go limp in your arms when you carry him -- sort of like a ragdoll.
I would definitely give a donation to any rescue group that wound up taking them, although I would prefer to keep them here until my family moves in (rather than put them in a strange place.) We are still working on the timing of the move, but it will most likely be in the next couple of months. And my boys will NEVER be put in danger, I am very protective of these two and would never put them in a situation where that could occur.


They are not siblings. And the reason why I will need to find another location for the cats is due to the economy, two of my family members will be coming to live with me for an extended period of time (at least 2 years) and one of them is extremely allergic to cats. Unfortunately I live in a 1200 sq ft, 2 bedroom condo - so there isn't a lot of room to separate the people from the cats. :-(
My First CH Kitty
by Sharon Mikesell
In July this year, my life was to be changed forever in a way I could never have imagined. It was then that I went to pick out a kitten to bring home to hopefully bond with Shelby, the sweet kitty I had at home.
That was the day I met my first CH kitty. I was looking at the kittens and there was a cage with some little kittens she called "wobblers". She said that they were born to an undernourished very young mom and she didn't expect them to get better or even to live very long. I had been
learning recently to go where I could do the most good so I decided to take the tiniest one of the bunch. Yoda was a Siamese looking kitten who I found out had CH - my first CH kitty. I got online and did some research and joined the CH Kitty Club.
Yoda was the sweetest, most adorable and loving kitty I had ever had, and he cracked open a part of my heart that had been closed off for years, ever since my special needs son, Ryan died over 28 years ago. I found not only that but also a group of people unlike any I had ever known. The people in the CH Kitty Club were so helpful and encouraging that although the veterinarian I took Yoda to knew little, I still found what I needed to best help this sweet little angel.

Unfortunately, Yoda had other problems and didn't live very long. I posted his pictures on the CH Kitty group and buried his little body at a dear friend's house. I decided that, in his honor, I would adopt one of his siblings. To be completely honest, after Yoda, all I wanted was a CH kitty - I was hooked!

The lady at the shelter was hesitant about letting me have another of the CH kitties because she was afraid they would also die and wanted to try giving the ones she had a little time with their mother to see if they would get better. Every time she would take them from their mother, though, they would start to fail. She decided to take them to the vet and that if the vet said they wouldn't get any better, to have them put to sleep.
I practically begged this woman not to do that and finally came up with a solution - why don't I take both the kittens and their mother? She
went for that and joyfully I went about preparing a place for Weeble, Wobble and Mama Kitty. Shortly after, I picked them up and, under the direction of the CH Kitty Club, gave the three of them their own room while Shelby got used to them being in the house. Here are a couple pictures of their first day here.

These sweet, adorable kittens have brought more life, love, and laughter into my home than has been here in a very long time. I decided to keep Mama Kitty also, as she has started to bond with Shelby. Thanks to y'all I have learned how to care for these precious angels I have been so honored to love and care for. In so doing, I have also learned a lot about myself. I have always been a bit of a perfectionist and could easily tear myself to pieces for some little thing I felt that I had done imperfectly. I believed that there was only one definition for perfection - "excellent or complete beyond practical or theoretical improvement" and that anything less meant that I didn't try hard enough. While spending time with my new furry family, I have discovered a few things about this word "perfect". You see, I can see that each of them IS absolutely perfect. I
found that another definition for perfection is "exactly fitting the need in a certain situation or for a certain purpose". They are exactly the right fit for their mission here.
Yoda was perfect for cracking my heart open and teaching me that love has little to do with the amount of time you have with a loved one - it is the quality of that time and how fully you allow yourself to love and embrace another heart. Weeble is perfect to teach me that there is fun and love and joy to be found anywhere and at anytime. He will get up almost every time I wake up at night just to snuggle with me for a few minutes or purr me back to sleep. Wobble has taught me that little spills are nothing to get upset about. Falling over just gives you a different perspective for a moment then you can either lay there and relish that paradigm shift or you can get up and bounce happily on your way.
You see, my life was forever changed that day in July. I took a turn that lead me here, to share with you who have shared so much with me - my CH kitty family. And it is with great gratitude that I close this with great big thank you's from someone you have helped and whose life has been greatly enhanced by you and the kitties whose lives you helped me save (and ultimately who saved mine).
Sharon!
The CH Temper...Slate's Story


by Jennifer Trousdale
This is a story about CH cats and "rage" issues and how it can decrease over time. I am a veterinary technician and I have owned my CH cat, Slate, ever since he was born on May 3, 1997. He was not diagnosed with CH until he was about 4 months old. I had thought he was just a little developmentally "slow" as he came from a mother cat that was living with dozens of other cats in a situation that had uncontrolled respiratory disease and other health problems running rampant.
As he got older, he learned to compensate for his lack of visual depth perception, his motor control issues, and his occasional mishaps. I had a 3 year old cat already established in the household when I got Slate, but he looked up to his "older brother" and fit in with the family. However, I noticed that Slate wouldn't be very gentle when he played with Wembley and didn't
seem to know the appropriate use for his claws.
I made the difficult decision to declaw him when he was just under a year since he had almost caused my other cat the loss of an eye during one particularly rough encounter. I declawed my other cat too at the same time. I typically would never condone that for any cat, much less a handicapped one, but as a veterinary technician for over 17 years, I have seen animals euthanized over behavior issues. I believe it was a better decision than to try and find a home for a disadvantaged cat that may not easily find a home or not get the attention and love I had bestowed upon him.
He recovered beautifully from the operation and still having his back claws enabled him to still climb things. And though he used to claw his way up the bed (one time hooking my calf and causing a nasty wound) he just started jumping on the bed one day after healing! I guess he realized that he couldn't take the easy route anymore. I was very proud of him for persevering.
Since then, Slate had a few more aggressive tendencies over the years that I worked with. Twice I caught him biting Wembley's neck so hard that he cut off the air supply. That was solved by a natural flea repellent collar on Wembley that had pennyroyal and eucalyptus in it. Slate did not like the taste of it and soon after he learned not to bite there anymore, allowing me to take off the collar after a few weeks. I also had to guide people on how to pet Slate...he didn't like his tail touched at all and would bite if stroked the wrong way. He didn't give much warning when angry...sometimes a few thumps of the tail, but oftentimes he would just strike with the speed of lightning.
Relaxing with my Grandma
When he was 10, we adopted a baby and I was very worried that the baby would cause him to bite or scratch but he was very good with my son. He only scratched once out of self-defense and that was when my son pulled him off the couch by his fur. And even then Slate didn't strike my son, he was just splaying his feet out, trying to right himself. I did however make sure I instructed my son at an early age how to approach the cat. I tell him to just pet Slate's
head and if his tail starts to thump to just leave him alone.
And Slate seems to just love my newborn daughter. He regularly curls up next to us on the couch and will even try to sneak a few licks to the top of her head when I'm not looking. And she gently kicks him when he is cuddled up next to us while she nurses and he just purrs as if he's getting a particularly good massage!
My theory about CH cats is that since they feel wobbly and have difficulty with motor control, this causes them to feel "overstimulated" at times. Because of this, they may act aggressively to other animals or people. I also think that over time they compensate better
and better for their disadvantages, which curbs the aggressive behaviors. Slate would bob his head a lot when he was a kitten and the veterinarian told me it was likely due to overstimulation.
It has been a long time since Slate routinely fell over or off the couch, and these days any aggressive behavior is likely due to being old and cranky (he is 14 years old and sleeps a lot). With time, I feel that "CH rage" does diminish. The key is to be patient and to minimize situations where the cat will feel overwhelmed.
The CH Family Dynamics
by Elise Murphy
Meet Neal and Lizzie's Family!
Family Statistics:
Humans: 2 - Lizzie and Neal (our lovely CH Kitty Club founders!)
The Tardy Pose.
Cats (all indoor only): 17 - Tardy (14yrs/male/CH) and Ziggy(2yrs/male/CH); Dana (12yrs/female) and Orkie (6yrs/female), Borisanne (14yrs/female), Gertrude (10yrs/female), Maybe (5yrs/female), Smudge(11yrs/female), Mr. Handsome (11yrs/male), Kevin (10yrs/male), Pumpkin (5yrs/male), Freddy (9yrs/male), Stanley (9yrs/male), Screech (13yrs/male), Harley (8yrs/male), Harriette (13yrs/female), Annalee (11yrs/female)
Ziggy's bedroom eyes
Overall interactions: Separate, but peaceful
The two boys with CH, our famous friends Tardy Peebucket and Ziggy, reside in their own room in the house. They are also given the freedom to roam other parts of the house a few days a week. When they come out to play in the other rooms, the other cats are pretty much used to them and leave them alone. Tardy can be a bit "crotchety," as Lizzie and Neal describe and will sometimes hiss at the other cats. He is very intent on just finding the food! Ziggy is tolerant of the other cats, possibly due to his young age and being the most recent addition to the family, and is a little explorer at heart!
Borisanne, our little queen
Another pair, two girls, Dana and Orkie also reside together in their own room. They are separated from the other cats because Dana has an incurable ear problem causing her to throw goop all over the place. They are also given the opportunity to roam the rest of the house a few times a week.
King Kevin
Lizzie and Neal have a beautiful 800 sq foot sunroom with windows all along the back wall, which can also be called the cat room. In that room a number of cats stay: boys Mr. Handsome, Kevin, Pumpkin, Freddy, Stanley, Screech, Harley and girls Harriette and Annalee. Another female cat, Smudge, often visits in the sunroom as well. Sometimes the cats in the sunroom come into the rest of the house to visit, but when they do, Lizzie and Neal have to watch out for Maybe, as she sometimes gets picked on.
Inside hanging gardens for kitties delight : )
In the final population, a group that has run of the rest of the house, are girls Borisanne, Gertrude, Maybe, and Smudge. Borisanne is the only cat that regularly sleeps with Lizzie and Neal and often will pin Neal down and sneeze in his face!
Harriette and Mr. Pumpkin Pie
Sibling Stats:
-Freddy and Stanley are brothers
-Mr. Handsome and Annalee are brother and sister. They had another brother, Mr. Cutie, who passed away a couple of weeks ago.
-Harriette had a brother who passed away about 5 years ago.
Stanley Steemer
CH Kitty Additions:
Tardy was adopted before most of the other cats, so there wasn't much opportunity for trouble when he was introduced. Tardy and Ziggy have almost identical severities of CH, so when Ziggy was added to the house, the other cats just thought of Zig as 'another wobbler.' Tardy and Ziggy get along very well, as long as Ziggy respects Tardy's space.
Sweet sweet Tardy
How they help each other:
Tardy taught Ziggy how to use the towel litter trays. They can often be found staring at each other, leading Lizzie to believe that they have a psychic connection and are communicating. Tardy also had similar experiences with an iguana. He even saw a pet psychic who confirmed he was communicating with the lizard - the lizard had told him that he wanted Lizzie to trim his nails. When they got back from the pet psychic, Lizzie checked the iguana's nails and they did need trimming badly! Tardy also told her that he often gets frustrated with not being able to move as easily as he would like to.
Ziggy,"You cannot resist..."
Interesting family tidbit:
Tardy and Ziggy both suffer from what many in the club refer to as "CH Temper." Tardy's temper has gotten much milder as he has aged, however, Lizzie and Neal describe Ziggy as a demon! When they first met him, he attached himself to Lizzie's face with all four paws and claws. Recently, they have been trimming his nails, which has not hindered his mobility at all and has allowed them to get much more close and personal cuddle and play time in with him.
Lizzie and Neal love Tardy, Ziggy, all of their other cats, and each other very much and are so happy to be able to have the accommodations to give all of the cats the separation, room, and attention they need to be super happy. They truly have a house full of love!
A home full of love
Birthday Blurbs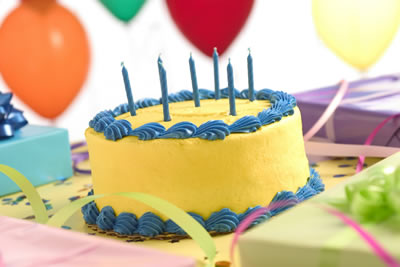 We forgot to get Bambi in for the Birthdays last month!!! Bambi is the other brother of Rickety and Flip who was adopted by Tina Fuerente in the Los Angeles Area. Bambi was born on
AUGUST 14th. 2009. HAPPY 2 YEARS OLD BIRTHDAY BAMBI!!!! Sorry we left you out!!!!
Bambi's mom Tina Fuerente in Ontario, Ca.
************
Nanako September 7, 2010
On September 7th (best guess as she was 5-6 weeks old when found in a dumpster) our sweet Nanako turns one year old. In the 11 months we've known her and over 10 months living with us her CH has improved drastically (downgraded from severe to moderate). She also went from wanting to be cuddled and held all the time to being a strong, independent adolescent cat who attempts to scale the tallest cat tree and later dives off once she feels it's dinner time, scaring everyone else in the process. She is still very sweet though and sleeps with us every night and is on the bed to greet us as soon as we wake up every morning. Our lives wouldn't be complete without our wobbly kitties and we are so grateful to have found Nanako and have her in our lives.
by Elise Murphy
************
Monkey September 16, 1999
Hi, my name is Monkey. I was born with CH on September 16, 1999, so I will be 12 years old. I was only born with 4 teeth (canine teeth) I some how lost one of them earlier this year. I don't remember how it happened so I couldn't tell Mommy and Daddy how I lost it. So now I only have 3 teeth. Doesn't bother me, I can still eat anything. I like Fancy Feast and Cat Chow. My favorite tin food is duck, yum yum! My favorite human food is turkey, and I LOVE my treats, Temptations (yum yums as Mommy calls it)


I also developed asthma when I was around 1 year old. Went to the vet and got pills to control that. It lasted for around 8 years, then in Jan 2008 I started having seizures, sometimes 3-4 a day. I am on pills now for the rest of my life to control the seizures. I have been seizure free now since Oct 2008, so the pills really help me. One good thing is that when I started with the seizures my asthma stopped, so Mom, Dad and the vet decided to ween me off the asthma pills.

All in all I am still a healthy, happy cat and I know my Mom and Dad love me very much and I love them too. I give them lots of hugs, kisses and head butts.
Well I hope you enjoyed my story, now it's time for my catnap and give Mommy back her 'puter
************
Martha September 26, 2009
I will be two on September the 26th !
♪ ♫ Happy Birthday to me! ♪ ♫
My second year was much nicer than my first year, but that is typical for us CH kitties- we progress with time! I grew up, gained some serious muscles and improved my walking skills. That is because I practice every day: I walk up and down the stairs, I climb my cat trees, and I eat well! We've had new cat enclosures since May, practically our whole garden is protected and secure, so we spend hours outside, chasing
butterflies and bugs (and each other, too). Walking on grass improved my walking in
general. I finally managed to walk with my hind legs spread enough to keep better balance on hard floor.
I work as mummy's supervisor in her home office (pssst, I also help her write articles for our newsletter!). Sometimes I help Auntie Deb Martin and Auntie Lisa Beers Kirry who work hard to find good homes for CH kitties all around the world.
Auntie Lisa wrote something that I would like to share with all of you on this occasion:
"There are more and more people that are becoming aware of CH. With the education
comes families who are not afraid to adopt a kitty with a neurological condition such as CH."
I believe that sharing info about CH, through our newsletter, our club, in blogs, on Facebook and everywhere else, is of utmost importance and yes, I will use every opportunity, even my birthday, to talk or write about it!
♪ ♫ Happy Birthday to me! ♪♫
HAPPY 1ST BIRTHDAY TO OUR CH KITTY CLUB MEOWZLETTER
Luvz & Hugz,
Martha Vitez
p.s. mummy, can I purlease get a new cat tree for my birthday?
Rock & Roll & Bounce???

by Lizzie Holochwost
We all try so hard to accommodate our CHer's. Aren't we seeing more and more carts to help them? There's a lot of talk in the group about special diets to make them healthier. A lot of us CH 'proof' our furniture and/or complete rooms. There are many things we can do to make our babies safer and happier.
This is one thing that Neal and I found to help Tardy and Ziggy be happier.
(Replace children with cats)
The bouncy tiles : ))
We have no carpeting in our house. We use to put comforters on the floors for Tardy. Then we discovered these foam tiles. These are just wonderful, the boys can rock, roll and bounce to their little hearts content.
There are cons though. Some how Ziggy manages to pee underneath the tiles. (took me a while to discover this, not pleasant) They are difficult to clean. I now take them out and hose them down. They take a little while to dry, but it seems the best way to actually clean them.
Ask Tata
Hello friends!! Tata is back!! I am sorry that I didn't come to answer your questions the past couple of months, but my Nannie was very sick and had to get spayed, so I had to take very good care of her and it kept me super busy! Then I had two seizures :( :( :(
Nannie's all better now and I'm back. And don't worry about me -- I'm just fine!! My wonderful friend Dr. Bob might want me to take medicine, I have to find out this month.
Here are the questions submitted to Ask Tata in August!!
Tamara asked:

How can you CH kitties be so super sweet??? :)
Tata Says: Many CH cats are very sweet!! We are super independent sometimes but we also loooove anyone who takes really good care of us when we need it, especially when we're babies.
Shilo asked:

Do CH cats have trouble with their eyesight at times?
Tata Says: Eyesight problems are not generally seen as medically a co-morbidity with CH, but Mama has noticed a lot of CH kittens seem that they may have some vision problems as well, but it's hard to be sure because it may just be our impaired reflexes. I certainly had vision problems as a baby, Dr Bob even said I was blind. But now I can see, it's a miracle! But as far as CH kitties and blindness, I do not think it is generally seen as a consideration... but that said there do seem to be a lot of CH kittens with vision trouble.
Sherree asked:

I know you have had some problems recently with seizures--is this because of your CH? Does it indicate advancement of the disorder?
Tata Says: My seizures are related to my neurological issues, yes. But the same as above, CH is not seen as a CAUSE of any other health problems. Many many CH cats are 100% healthy and perfectly normal outside of their wobbles. I had other considerations as a baby that may have caused me additional brain damage, we will just never know :(
Mary asked:

What does CHKC mean?
Tata Says: CHKC means CH Kitty Club! Its a wonderful site with information on CH kitties around the world. Check it out!! chkittyclub.
Tata for now,
Tatamatatomato
The Rescue of CH Kitty Jasper
A Teenager's Beloved CH Kitty in Eugene, OR

An urgent call was put out to help Jasper, a two year old CH kitty living in Eugene. His mom was being forced to give him up and her family was pushing to have him put to sleep. After a couple of days of Deb working her magic, we had a wonderful lady named Julie Richardson who is a friend of a fellow rescuer and prevous mom of a CH Kitty from Vancouver, WA. Michelle Moyes contacted Deb and set this rescue up with Laura of Harbor Hope Cat Rescue in Gig Harbor. Julie, Michele's friend volunteered to drive down to Eugene, pick up Jasper, and bring him back to her house in Vancouver, WA to stay over night.


So on Friday Julie drove down and picked Jasper up from his mom, who was very sad but happy he was going to wonderful place, Harbor Hope Cat Rescue in Gig Harbor. Julie brought Jasper home. This was Julie's first time with a CH kitty so it took a little bit to get used to his condition. She fell in love though. She said she left him on his pillow that night and when she woke up he made his way up into a chair.
From Julie
This was my first animal rescue trip. I got an urgent call from Michele Moyes, a high school classmate I got reacquainted with via Facebook. She asked me if I knew anyone who could transport a special needs kitty, named Jasper, from Eugene to Vancouver. I didn't know anyone in Eugene and decided I could go get him myself. So I drove down on a Friday morning and after getting lost, I found the family who were giving him to a new home. It was a tearful goodbye, but we all knew it was for the best.
Jasper settled right in as we drove north. When we got to my home in Vancouver, we let him get adjusted to our living room area. After awhile, I let him roam around and was not prepared when I saw him navigate the room. He is a CF kitty and he cannot balance himself like other cats. It was hard for me to see, but realized that is his "normal".
In the morning, I was pleasantly surprised to see he had pulled himself up into my lazyboy. He looked so cute sitting there stretching as he was also just waking up. At 8:30 am, I drove him to Woodland, Wa, twenty miles north of Vancouver, to rendezvous with Michelle Conzano who was to drive him to
his new rescue home in Gig Harbor. It was another tearful goodbye and off he went to his new life. I am happy for him and relieved he could be rescued.:)
Julie Richardson
Vancouver,WA
Saturday morning came, we planned to meet at 9 am at the Safeway north of Vancouver, WA. I was on the road early, planning to leave plenty of time to make it there. We both arrived early and met at the designated spot. There were many tears and hugs as Julie handed Jasper off to me for the final leg of his journey to his new "home". Jasper settled right in as we started our trek up to Gig Harbor to Laura Carlson of Harbor Hope Cat Rescue.
Laura Carlson
Jasper was very quiet and content to watch me with his big soulful eyes. Then he would take a nap, totally comfortable and knowing he was safe. We arrived at Harbor Hope Cat Rescue several hours before the original meeting time, but Laura was thrilled he made it. We got Jasper settled in to his new home. He was so content right away. Then I got the grand tour of Harbor Hope. What a wonderful place and Laura is an amazing person. Harbor Hope is a rescue for special needs kitties, with a focus on CH kitties. They are very lucky kitties to be under Laura's care. Their home is beautiful. After several hours of getting to meet the kitties, I said good-bye to Jasper, Laura, and all the kitties at Harbor Hope Cat Rescue. I hope I will get to come back soon to visit. (And I am working with another rescue of a CH Kitty from Maryland who is in a kill shelter. My brother-in-law is flying out on 8/31/2011 to Harbor Hope Cat Rescue. I will tell you about this lucky little kitty next month!!!)
Harbor Hope Cat Rescue 501 C 3
P.O. Box 2693
Gig Harbor, Washington 98335
Phone:
Fax:
Email:
Ways to support Harbor Hope Cat Rescue by donating or selling items on ebay
http://donations.ebay.com/charity/charity.jsp?NP_ID=14392
To clip or not to clip?
by Amanda Maurer
Trimming a CH cat's claws can be a controversial subject, usually because everyone's CH kitties rely on their claws to different degrees.
Lizzie learned that first hand when it came to her CH kitties, Tardy and Ziggy. Even before Tardy had his claws accidentally trimmed by a vet, Lizzie knew how much he depended on them to get around. However, it was a different story with Ziggy.
"Ziggy's aggression made it clear to me that I would have to try to trim his nails; we shouldn't have to be afraid of our kitty," Lizzie said. "Also, Ziggy doesn't climb, so I didn't think the nail trim would hinder his mobility at all."
So, Lizzie pulled out the kitty nail trimmers and went to work. The result? They can now spend time with Ziggy without worrying about being scratched.
"It's a very hard decision to make; if your kitty depends on his nails to accomplish things, try not to clip," Lizzie said.
So should you clip? Carefully consider how much your cat uses his claws:
Does your kitty use his claws to get around? If your cat holds on to your carpet to remain upright, climbs your furniture, carpeted stairs or a kitty condo, the claws may be essential. John's Princess relies on her claws a good deal to get around, so he puts up with them.
However, you may still be able to clip just the tip of the nail for safety reasons. If your kitty doesn't climb much, and if you don't think it would hurt his mobility, feel free to cut a tiny bit more. Elise says she clips her girls' claws about once a month -- by just cutting off the sharp tip -- and it doesn't impact their ability to climb furniture at all.
How would you rate your cat's coordination? If your kitty has trouble controlling muscle movements, a trim may help prevent accidents. Kristie's Riley Dean has had his nails clipped since he was a kitten, and it helps prevent him from them getting snagged in the carpet.
Also consider your cat's temperament. If he's spastic, nervous or aggressive, a slight claw trim may make life easier for everyone.
How To Cut a Cat's Nails
1. Pick the right tool: There are several great products out there; try to buy one with a curved, sharp blade. Cat claws grow in layers, and a dull blade or human nail clipper can cause them to splinter and crack.
2. Hold your cat securely, or have a friend help hold him: Wait until your cat is relaxed to clip his nails. Hold him in a stable position so you can use one hand to extend the nail, and the other to hold the clippers.
3. Extend the nail: Gently press your cat's paw pad and top of the toe to make the nail extend out. Take a look to see where the nail's quick, or the pink core that contains blood vessels and nerve endings, is located.
4. Cut the nail: To get the cleanest cut possible, hold the cutters upright while cutting. This will apply the right pressure in the proper places. Just cut the very tip of the nail off; make sure you stay away from the quick.
Clip one at a time until you're finished. Sometimes this means doing the job a few nails at a time. You may not need to worry about the back claws, either. Hind claws are generally thicker and not as sharp as front claws. They also don't shed as much, so you may not need to cut these claws nearly as often, if at all.
If you cut a bit too close to the quick, and it begins to bleed, dab some styptic powder, cornstarch or flour on the tip of the claw.
L
illy Grace's new ramp

by Jennifer Jasensky
I was super-excited for weeks as I waited for Lilly Grace's new 6 foot long, adjustable height ramp with 12 inch carpeted sides to be custom built for her.
Finally she would be able to walk up into her favorite places.
A wobble to the left and a wobble to the right, but the entire time walking, and in no way she could fall off the sides, it's got super tall
unflipoutable
sides, that's a real word, right?
Like all good things, the ramp got finished and was brought home to my darling immediately.
I loved it, I could picture Lilly Grace running up and down, finally with some freedom.
On a scale of 1-10, my expectations were at, well, let's say a 15!
Like any good cat Lilly Grace took one look at the ramp and flopped away faster than I could say "look sweetheart, this is for ... huh, where are you?"
This did not deter me.
I scooped her up and placed her at the bottom of the ramp and my-oh-my she did it.
She walked up super fast to her carpeted tunnel at the top.
I pulled her out of her tunnel to show her how to go down.
That was mistake number one.
She took one step and tumbled.
I put her back up, she took a step and fell forward again.
That was it, this ramp was doomed.
She told me with her eyes that I had better forget this and give it to one of those walking cats because she would not be using this.
I am hoping that over time I can show her again how great walking up the ramp will be.
Maybe someday she'll even figure out how to get down it too. Right now she does that very well: she simply looks at me with those eyes and I pick her up and bring her down.
Insert bad mommy jokes here.
So, as my excitement is dampened, my resolve is not.
I will find a perfect location for this, and Lilly Grace will be able to exercise on it. Even if that means lying it flat at no incline for a few months to get her used to standing up.
Moo's Musings

Hello everyone. My name is Moses, AKA Momo or Moo. I am 2 years old and I have Cerebellar Hypoplasia. Tata is my sister and we are spokescats for Whitelace Cat Haven in NJ. While Tata answers your CH questions in this newsletter, I want to talk to you about what it's like to be CH kitty living in a no-kill rescue foster situation.


You see, Mama rescues kitties and lots of them have CH because everyone in my family loooooves us CH kitties and knows they are high-risk in regular shelters. So a lot of them come through here on their way to their forever homes. I like it, I like having so many new friends.. But sometimes I feel jealous too.

But what I want to say this month is this: every cat has the right to a safe, loving home. Some of us have special needs, but it is up to people like everyone reading this newsletter to know that CH kitties are wonderful pets and just need a little extra love and care to have happy, healthy lives. I am so glad my mama found me when I was only 4 weeks old, because there's no way I could have lived outside. I was the first CH kitten anyone in my family had ever seen. I could barely walk across the bed without rolling away!!! I was so clumsy. Thanks to my wonderful vet, Dr. Bob, I did learn to do a lot better and now I can walk anywhere I want, I just have to watch not to tumble.

By the way, don't let my name fool you; I'm a girl!!

I guess that's all for this month. I love living in a rescue home where I get to make friends with all kinds of cats.. CH kitties, blind kitties, and "average" kitties too. I want to tell you all about the CH kitties I meet, and I will start featuring one every month starting next month. I want to help you share your stories too!! You can send your CH rescue stories to me and I will feature them!

Bye!!! - Momo

~ in memory of Maud, a rescued cat here at WCH in NJ, who passed away the day this article was written. She didn't have CH, but she was Momo's roomate, top competition, and friend ~
Bye Bye everyone!
Next month is a very special edition of our CH Kitty Club newsletter as it is our ONE year anniversary issue!! We are looking forward giving you the best newsletter ever!!
Also, hopefully we will be able to resolve some technical issues that have been making my mom pull her hair out : ))
Hope you loved this month's newsletter, we love making it happen!!!
Ziggy Wigg'n
Little Demon
Tardy Peebucket
President of Brothers
Elizabeth Holochwost
Founder of the CH Kitty Club
Neal Helman
Editor and Best Daddy Cat
Debbie Martin
Adoption Specialist