CH Kitty Club Newsletter
May 2011 Issue #8
Hi everyone, and welcome to May, the month of Flowers!!!! After all the rain and tears of last month, it's time to Bloom with Happiness!!
Let's all be happy for all the love and happiness we share!
Tardy Peebucket...President of Flowers
CH Kitty of the Month...Martha
by Tanja (who REALLY loves photographing Martha)
My name is Martha; I am a happy, healthy 19 month old kitten with disorder called CH. I can do everything, but some things I have to do my own way. I am differently-abled!
I was born to a feral mum, spent two months in an unknown place, and one month in a place where I was waiting to be adopted out. Unfortunately I was infected with Panleukopenia virus.
It was not easy at the beginning. When I moved into my furever home, I was 3 months old, totally exhausted. I had ringworm and Staphylococcus infection of two neglected wounds (most probably dog bites). At that time I could barely walk, and I was making a lot of mess in the litter tray. I was all skin and bones; my legs had no muscles, and I had almost no whiskers. When I was 4 months old I developed Mammal Hyperplasia (a.k.a. Dolly Parton's syndrome), that was taken care of with an early sterilization. Many trips to the vet, regular baths to cure ringworm and to clean my messed coat: I sure kept my parents busy for a few months.
With lots of care, practice, playing, stimulating all kinds of activities, I became healthy, developed nice muscles, and I grew strong. As time went by, my days were brighter! I have been blessed with good health since. My Mummy and Dad say that I am sweet, kind and beautiful, and they love me to the Moon and back *happy dance*
I am very busy! Like all cats, I spend my days resting, sleeping and playing. My main jobs are sunbathing and birdwatching. As a part time job - but very demanding - I have been supervising my Mummy since she had moved her office to our home to be able to take care of me. My work is never done...
We live in a house that has open space and many staircases - all sides had to be protected with Lexan (clear hard plastic) panels to make it safe ('Martha-proofed') for me. When they finally let me use the stairs I was the happiest cat in the world - the whole house was mine! I spent hours practicing - up, down, up, down - determined to become a master of climbing stairs. Mummy still uses climbing stairs as the main exercise for me (20 steps up and down, at least 10 times a day). It is the perfect way to keep in shape (for both mummy and me)!
My walking skills have improved a lot since I was a kitten, now I can make up to 30 steps without dropping my rear end - if I switch to a right gear, as Dad says! I walk like John Wayne, but I stomp! Everybody can tell Martha is coming! When something frightens me, however, I have head tremors, which is typical for CH kittens. I don't like the doorbell or phones. One thing I can't really do is jump. But I can climb, thanks to my strong claws. My parents are sure that I could climb walls if needed. For the record, I do not damage furniture!
At night I sleep with my parents. I lick Dad's face and Mummy's hands, and I purr a lullaby every evening. They made small night steps for me, so I can go to my litter box and back at night without really
waking up.
About my litter boxes... my litter boxes are huge, with tall sides, (to prevent me from falling out, although I still occasionally do... oh, well). One square part is cut out on the wide side to make access easier. I am not able to keep balance when I poo - I used to flip over backwards before, now I rarely flip - I just fall on my side, and do my job laying in the litter box. But when I pee, I usually manage to keep balance! It is interesting, and I wanted to share that with all of you. We don't use clay litter because it sticks to my skin.
Switching to raw food (and some canned fish) made a huge difference - I use my litter tray once in 36 hours, it smells less and there is not much to scoop.
I changed my parents' life big time, that is the fact. Mummy learned a lot about my condition, and joined the CH Kitty Club. It is an amazing community where many devoted CH parents work together to spread the word about us, support and help each other with advice, help find good humans for CH cats who need furever homes and to share our every day's antics. We are absolutely pawsome pets, given the right parents and a few arrangements around the living space. If you share your life with CH kitten you already know that!
We truly believe in sharing knowledge and information about CH, and animal health in general.
Many thanks for giving me a chance to share my story!
Luv, Martha
New Family Member...Lily


by Terri and Joe
Little Lily is the newest addition to our home. I received a call from a friend who volunteers at a local shelter telling me about a CH kitten in need of a new home. The shelter could not accommodate a special needs kitty and I was delighted they called me. I immediately said yes and made arrangement to pick her up. Lily is a tiny girl, about six months old. She is extremely vocal and has a lot of volume in her voice for such an itty bitty kitty.
Her CH is more severe than what I have dealt with in the past. I was so nervous and afraid I wasn't doing things right for her in the beginning. With the advice of many great CH kitty parents, Lily is fairing quite well, and my nervousness has faded. When she first arrived she had no use of her hind legs. It was heartbreaking to see her struggle. Being in a home with a large number of kitties has helped her immensely. She works so hard to get around, playing and being near the other kitties, and she has now strengthened her hind legs a tiny bit. Her left leg is noticeably stronger. Instead of pulling her body around with her front feet and claws she is pushing herself up a bit and taking a step. It is a very wobbly step and ends in flopping over, but this is a huge improvement. I noticed she is also able to hold herself in a sitting position using her front legs as support to drink her water. This too is an improvement as she is spilling much less of it now.
She is such a special girl and seeing her progress and socialize with the others is wonderful. I feel very lucky to have this little gal in my life.
Adoptable Angels #1...Simone
Angels gathered by Debbie Martin

Tortoiseshell Mix , Pueblo, Colorado



If it weren't for Simone's wobbly walk and her occasional tumble onto her back, anyone would believe this beautiful tortie is just another cat. In spite of her moderately severe case of cerebellar hypoplasia and her positive diagnosis for both feline AIDS and feline leukemia, Simone thinks she's the most normal kitty in the world. When a person enters the room, she is the first to start a figure-eight in between their legs; when a hand reaches down to pet her, she pushes back wholeheartedly; and when someone finally adopts her, she will be the most devoted companion they have ever had.
Southern Colorado Spay and Neuter Association, Pueblo, CO , Phone # 719-564-3776
********************
Adoptable Angel #2...Charcoal


Beautiful Long Hair in Hugo, Minnesota

Hi, I'm Charcoal!



I am a beautiful young female with gorgeous long black fur and a tiny little spot of white on my throat.

I am very shy at first but warm up and love to be stroked once you get to know me. I can run very fast and love to pounce on play mice but I am a little wobbly--the doctor thinks I have a genetic cerebellar disorder. It doesn't seem to be getting any worse and I am healthy in every other way.



I have been spayed, vaccinated and microchipped.
My idea of a perfect home would be a quiet one with someone who could give me lots of time and attention and shower me with gentle affection.
Spayed/Neutered · Up-to-date with routine shots · House trained · Special Needs · Primary color: Black · Coat length: Long
Please come meet me!

If you are interested in meeting me or learning more about me, please call PLEADING PAWS RESCUE at
651-407-0072

or email
********************
Adoptable Angels #3...Pumpkin
CH Kitty in Solon, Ohio For Adoption
Pumpkin is an orange and white neutered male who is about five months old. He is a special needs cat. He has neurological problems due to an ear infection suffered when he was younger. He has some wobbling when he walks but can run and loves to play. He was part of a feral cat colony in Shaker Heights, but seemed to be the most friendly cat in the colony. He is up to date on his shots and is house trained.
Please Contact: 440-232-9124
Valley Save A Pet, Solon, Ohio
********************
Adoptable Angel #4...Penguin
CH Kitten for Adoption in Boca Raton, Florida
Penguin is a beautiful gray and white female kitten born in August. Penguin was born with a neurological disorder - very wobbly, falls over sometimes, but according to the vet she is in no pain and doesn't notice that she is different. Penguin may improve as she gets older. She loves to be held and loves to play. Penquin is very social, very playful and full of energy. She is exquisite looking. She would probably do well in a household with one other cat or a quiet dog. No small children. Penguin is an adorable little girl who will bring a great deal of love and entertainment to a lucky family.
Spayed/Neutered · Up-to-date with routine shots · House trained · Primary colors: Gray, Blue or Silver, White · Coat length: Short
PENQUIN IS IN A FOSTER HOME. TO LEARN MORE ABOUT HER, PLEASE CONTACT LEE AT 754-366-8072 or [email protected].
Offered thru: Animal Aid, Inc., Boca Raton, FL . 561-393-1463
********************
Adoptable Angels #5...Jagger
CLIFTON, NEW JERSEY (HIS FAMILY IS LOSING THEIR HOME DUE TO JOB LOSS AND ECONOMY!! OWNER IS HEARTBROKEN!!!!)
Meet Jagger!!!! This handsome boy is 3 yrs old and has cerebellar hypoplasia. Jagger is the bravest, toughest little guy you will ever meet. Unable to walk or stand, Jagger moves from place to place by crawling along the carpet or a slow process of standing and flopping forward. He needs to eat, drink and use the litter box while laying on his side. He has it down to a science - he shimmies himself over to a pillow next to his food or water, and laying on the pillow allows him to eat and drink without assistance. He requires a long, flat litterbox with Yesterday's News. He flops in and out of the box, always careful to avoid his own mess. I have two litterboxes for Jagger, as he prefers not to urinate and defecate in the same place (so he can keep himself clean!) This poor boy is losing his home due to his owner losing his job and this economy - his owner is heartbroken but wants the best for his boy. Jagger is an incredibly
warm-hearted cat who insists on his independence despite his birth defect. Jagger gets down from the couch, gets to his food and water, uses the litterbox, and then returns to the couch, all without assistance. Jagger will steal your heart the moment you meet him - when he visits the vet the nurses don't want to give him back! He gets along well with other cats and loves to snuggle up against his human companion. Tested negative for FeLV-FIV, up to date on vaccines, dewormed & spayed/neutered. He suffered from a severe urinary blockage in 11/08 which required surgery to widen the urethra. He has been in perfect health since.


Spayed/Neutered · Up-to-date with routine shots · House trained · Special Needs · Coat length: Medium
Please contact Amy at
Angels of Animals Inc., Clifton, NJ
973-287-7797

Otter's Corner-Continued by Fifi
Melissa B. (Missy) Green
Athens, GA
Missy and her crazy crew!
Hello, I am writing this for Otter, because he made me promise to write for him if he was too sick to write. Unfortunately, he has gone away to a place Mommy calls the Rainbow Bridge, so she asked me to write for him. I keep asking her when he will be back, but she says he won't be back ever, though she says that some day in the far, far future, I will get to go see him at the Rainbow Bridge. I sure do miss him lots!
Oh, yeah, I am Fifi. I do not have CH, but I am a special kitty. You see, I was born with something wrong with my eyes, so I just don't see very well at all. I came to my Mommy a couple of weeks after Otter adopted her, but unlike Otter, I was a wee baby. Maybe that is why Otter and I got along so well; he had always been there. Plus, I didn't think he was all that funny looking, though my brothers all said he was. They said I just couldn't see it because of my eyes. I think it was just because they liked being mean to Otter.
Relaxing in Otter's favorite spot
I have been SO lonely since Otter went away, but Mommy keep promising to bring me home another special friend, one who will stay inside all the time just like me and Otter. My other brother's all go outside a lot, but the outside scares me. I cannot see very well and Trouble always leads me away from the house and then I cannot see to get back. Fortunately, every time that has happened, one of my boys comes and rescues me. I love my boys SO much!
Well, a few days ago, I though Mommy had brought me home my new special friend. But this creature was MUCH smaller than a kitty and Mommy said it was a hampter or something like that. This one belongs to Jason (the littler of the two boys), is called Hammie and stays in a little cage in his room. I think it is mean that they leave it in such a small cage. I even went in and knocked over the cage and let him out to play with me, but Mommy did not like that. She put me out of the room and had to catch Hammie and put him back in his cage. Then they put the cage where it is harder for me to knock over. I thought Hammie would like being out, but he made really funny noises anytime I got close to him. My brothers all say that he smells like dinner and we should have him as a snack, but I think that would make Mommy really mad and Jason really sad.
Anyway, I know that I don't write as well as Otter, not being as learned as he is, but I hope you like my article. Mommy says that it is my job to write the article until she finds me a new brother or sister with CH, then I have to teach them how to write the article. I hope she finds me a brother or sister soon, because I don't think I should be writing this since I am not a CH kitty.
Well, sending all my love and purrs and keeping Otter in our hearts forever, I must go now, Trouble wants to go play for a while.
Fiona (Fifi) Green
Kids and Cats
by Shannon Kelly-Collar
Happy May!
This edition of CH cats and kids is going to be a bit more serious, as I really need some advice on a situation going on. I welcome e-mails on any advice that you want to share. [email protected]
Many of us have made exceptions and bent the rules on what we are willing to do and accept for our CH sweetie. We've made special rooms for them, made them "enclosures" where they can be safe when we aren't there to watch them, and thrown the idea of a litter box right out the window. We've talked ourselves into knowing that its ok to do this. They have special needs, and if they were a child, we'd make these accommodations for them as well. We wouldn't think twice about ramps or special flooring for them.
From reading past articles of CH Cats and Kids, you're aware of the trials and tribulations we've faced with Tucker. Finally (knock on wood), we have found a solution to his potty habits, and he loves to go on newspaper. I'm so proud when I see him walk across the room to go into his room and use the papers. I know he still has accidents, and goes on the carpet or the throw rug. We think besides just the CH, Tucker might also have a bit of mental retardation. But because we know he's "special" we are more tolerant of these behaviors from him.
With that being said, now I need to talk to you about our dog, Morgan. We've had Morgan for about seven years. She's between 10 and 11 years old, we adopted her from our local SPCA so we can only guess at how old is she and what she has endured in her life. We assume she was abused before being found by the SPCA. She had been walking the streets. She's very skittish of men and strange situations and people. She'll hide if you raise your voice, which is frequently since we have a toddler to redirect.
We've had her on meds, which had helped for a long time, before she leveled out on them. We took a year off the meds, but the behaviors became worse and recently we began working with our vet to come up with a new game plan.
Sadly, nothing that we're trying is working. Her behaviors are out of hand, and I'm at my wits end with her. The vet calls her incorrigible. At a recent exam, we tested her urine since she has been eliminating in our sons room and in our living room. Dr. Herring said it was a perfect test result, that's all he could say. We have wiggle room with her meds, but they obviously aren't working. When my husband is home Morgan is a dream. She listens, she goes outside to use the potty and life is just easier. But, when Brian is gone Morgan acts out.
We've tried crating her, and she barks non stop. She was ok being in Tuckers "room", because she could see us. But what kind of life is that? And where would I put Tucker?
I'm so frustrated with her, that I'm contemplating putting her to sleep. Which is something I can't rationalize since she is so healthy, just mentally unstable. I've talked with rescue groups, and friends who are rescuers who have given me great advice. One of my rescue friends, actually said what kind of life is she having if she is hiding constantly? And she's right. What kind of life is that? I couldn't imagine living with such constant fear and uncertainty.
This week, I'm going to start ripping up the only bit of carpet remaining in our downstairs, because I just can't stand stepping in something that doesn't belong there, and lets be honest, first and foremost it's unfair to our son.
So, please leave me a message on the board or e-mail if you have any suggestions to help make our lives less dramatic when it comes to Morgan.
From our CH sweeties (and other furbabies) to your family: Happy Mothers Day, Happy Memorial Day and Happy May!
Meet The Parents... Shay!!


Flurry
By Kristie (Riley Dean's Mommy)
In Clearfield, Pennsylvania, Shannon "Shay" Collar lives with her husband Brian, three-year-old son Drew, and her five adopted and foster kitties, including two CH-ers, Flurry and Tucker. They also have two dogs, a hamster, and several fish. However, Shay will be quick to tell you that her love for CH kitties all started with Piglet.
Piglet was born September 22, 2001. Shay and Brian "liberated" Piglet and his three sisters from a small country store: "When we got back home, I put them in a box to watch them, and I noticed they were just acting weird. They were bobbing their heads...The next day we called our vet and Brian took them in... Luckily, she actually had experience with CH kitties. Her roommate in college had one. She told us they were the perfect pet... they couldn't jump on counters or tables, but could live a long healthy life." Two of Piglet's sisters, Chrissy and Tumbles, were adopted. The third sister, Ebbie, "was severe and we opted to put her to sleep," Shay acknowledges
sadly. "Knowing what I know now, I wouldn't have made that decision."
Sweet Piglet
Shay had Piglet for nine happy years. Piglet, who had moderate CH, "was able to get around really well. When he walked, he stomped his feet." Unfortunately, Piglet had two heart murmurs, and was on medication to control his heart rate for about eighteen months before he passed away
in January of this year. "I still feel weird at night, like I need to look for him to give him his meds," Shay says. "He was such a huge part of our lives and the start of all of this."
Counting Piglet, Chrissy, Ebby, and Tumbles, Shay and Brian have had the privilege of loving eight CH kitties. Her most recent are Flurry and Tucker. Flurry (who was named after Marc-Andre Fleury, Shay's favorite hockey player) was adopted in 2009: "he surprised us when we got him. We thought he was going to be able to be 'contained' in a playpen. He wasn't home an hour and was already climbing out of it." The orange Flurry can even jump! "I call him a reindeer."
Tucker
Shay began to foster now one-year-old Tucker and his sister Sloan in May of 2010 (Sloan passed away in September from seizures). Tucker's CH symptoms are more severe: "He can walk around, but he's a lot like a newborn deer. He often does 'splits.'" Tucker's main issue has been potty training. Shay calls it "a learning process," and has been trying different
things to see what works. Right now he likes going on newspaper. Shay is certain that with a little patience, "eventually we will find what works for him." The differences in abilities and challenges between her CH kitties just reminds her that "they really are like children, and you have to learn their personalities."
Besides fostering and being a super stay-at-home mom, Shay also does creative work at her Etsy shop (which you check out at http://www.etsy.com/search/handmade?q=shaysbeadsanddolls ) She says the most rewarding thing about being the parent of a CH kitty is "watching them grow and master things. When they start to accomplish the simplest task, like eating solid foods for the first time, or when they take their first steps, it's amazing."
"I was sleep deprived for weeks when Tucker and Sloan first came to me," she remembers, adding, "Looking back, those memories just warm my heart. Up late feeding them, and then getting up before Drew to feed them again. They were messy and stinky but so much fun."

Notes From Tanja

SEIZURES

By Tanja Vranic




Because we have noticed that some CH cats in our club have seizures, we decided to list few links to reliable sources, which will give us the basic information.

We also advise that you join the Yahoo group, Epi-Felines, where advice and support for parents whose cats suffer from seizures of any type, will be provided.

Yahoo group

epi-felines: Cats with Epilepsy or Seizures

Links:

Seizure Disorders in Cats By: PetPlace Veterinarians

Idiopathic Epilepsy in Cats By: Dr. John McDonnell

Phenobarbital Level in Cats By: PetPlace Veterinarians

Seizure Disorders in Cats and Dogs



Neurological History: Part III
Other physical examinations


by Crystal Fogg




For those who have been following along in March we began the process of explaining a patient's neurological history. In April we discussed the minimum data base, and this month we will cover some of the other physical examinations which are used to determine the nature and or cause of a neurological disorder such as Cerebellar Hypoplasia.


Other Physical Examinations:



Fundoscopic examination is basically an examination of the eye. Since the retina and the optic disc are the only parts of the nervous system which can be directly visualized, it can help to provide useful information about a patient's condition. Some of the things your neurologist may look for when performing a fundoscopic examination include but are not limited to:




§ A CNS (central nervous system) infection

§ Cryptococcoses and other fungal infections

§ Toxoplasmosis, neosporidiosis and other protozoal infections

§ Or viral diseases such as FeLV

(Here is a link to a nice site on fundoscopic examinations you might like to check out.)


Otoscopic examinations are examinations of the ear. This form of examination can provide useful information about vestibular diseases.



Specific Neurologic Tests:




The following tests are used specifically in the diagnosis of neurological disorders. Many of these tests are indicated for all neurological patients while others are indicated for specific neurological conditions.

CSF (cerebrospinal fluid) tap and analysis is one of the most important tests which can be preformed when it comes to assessing neurological diseases since it can provide direct information about the central nervous system. It is most helpful when it comes to detecting inflammatory diseases.
http://www.calvetneuro.com/services-myelogram.html
http://wvc.omnibooksonline.com/data/papers/2006_PT34.pdf
An EEG (electronencephalography) is a diagnostic tool used to test the forebrain for disease
characterized by changes in behavior and seizures.
An EMG (electromyographic) examination tests the function of a patients peripheral nerves. An
EMG can help reveal abnormalities caused by inflammatory or degenerative muscle disease.
An BAER (Brainstem auditory evoked response) is a study where click-type noises are delivered
to your dog through a pair of headphones. The test can measure the electrical responses that
result within the brain and can determine if there are abnormalities in the auditory pathway.
Neuroradiology and Imaging

There are a number of special imaging techniques which a neurologist may choose to use, including
computer-assisted tomography (CAT) scans, radiosiotopic brain scans, cerebral angiography and
ventriculography. Because the MRI is the only special imaging technique which provides anatomic detail
when it comes to examining the nervous system, it will be the only neuroradiology and imaging test that
I will cover.

MRI - All portions of the central nervous system can be imaged using an MRI. MRI's can be used
to help diagnose spinal disk herniation, brain tumors, trauma of the brain and spine, strokes,
infectious and degenerative brain diseases in addition to brain malformations just to name a
few of the things. MRI's are considered a gold standard, and provide one of the few diagnostic
tests which can be used to establish if a feline has cerebellar hypoplasia.
http://vetmed.tamu.edu/services/imaging/magnetic-resonance-imaging
Signature Required!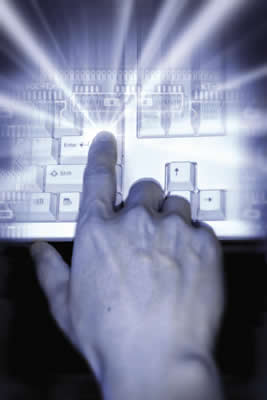 by Lizzie Holochwost
Don't you hate it? You're reading a post in the group, thinking of a response, really wanting to help this person, and you get to the end and there's no signature??? Eeeeek, drives me crazy!
I think we need to sign our posts, especially with so many new members coming in. Let's help them in any way possible.
Tanja would like us to sign our names along with our kitty's name. I admit, I don't usually do that. (Mainly because Tardy seems to post his own stuff in the group!) What do you guys think, people name and cat's name also? This might make an alarmingly long signature for some of us! Not me, not me!!! At least not if we're just talking CH cat's names!
So, what do you guys all think? Let's discuss this a little in the group....
Weebs signing his email
Birthday Blurbs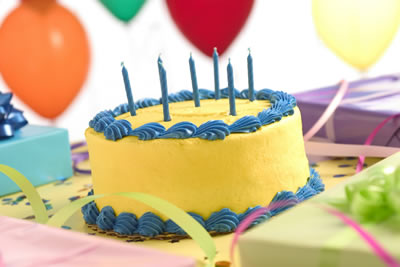 CG (Cary Grant) April 7, 2008
Happy Belated Birthday!!!!!
by Amanda Maurer
CG turned 3 years old on April 7 -- and what a three years it has been! He has constantly amazed me with his determination, compassion and personality. This year we celebrated it with a trip to his grandma's house and some new toys -- including a crinkle tunnel that lights up!
Wobbley Bloggin'
WHO THE HECK ARE LISA BEERS KIRRY AND DEBBIE MARTIN????
LISA BEERS KIRRY?????
In 2009 I had adopted a kitten from Craigslist that was found in the bumper of a van after traveling on the freeway at 6o mph. When I took him in the next day for shots and testing, I saw an adorable calico kitten lying in the office. She had a neurological condition called Cerebellar Hypoplasia, so I dismissed it thinking that I could never deal with that type of a cat. About a month later I took Mr. Bumper VanStowaway back for his neuter appointment and saw her again. Curiosity got the best of me so I asked if I could play with her. As I sat on the floor, she stumbled up to me and crawled in my lap. She won my heart so I took her home because I knew my husband would fall for her just as fast as I did. It worked, and she has been with us ever since. That was February 10, 2009.
I started the Facebook account because I felt the need to educate people on this condition after I realized these little ones are typically put down. My hope was that it would make a difference in the lives of at least a few kitties with CH. Today, there are 673 members in our group and multiple other groups and pages that have been started on Facebook. It makes me very happy to know the ball is rolling in the right direction for these little ones.
WHO IS DEBBIE MARTIN?????


In March 2004 I had befriended a female cat in my neighborhood that the neighbors did not care about. So I decided to make her my own and had her scheduled for a vet appointment for shots and spay. Not knowing she was pregnant, she had babies in my dresser on March 14, 2004! A few days later I noticed one of the kittens was not like the rest, and with a visit to my vet, he informed me about cerebelllar hypoplasia. The vet told us she would live a happy and wonderful life, and we should give her a chance. That was Shakey Pudding Pie and ever since I was hooked on CH kitties!
Always being active with my own rescue missions of animals in need on a local level and not on the internet, three years ago I had discovered Facebook with my friends. Out of curiosity I started looking for Cerebellar Hypolasia groups about 2 years ago, and immediately saw a CH kitty in need in New York. Within a couple of days that CH kitty had a home with another CH kitty mom down in Maryland. I would call this accidental long distance assisting and outreaching for this kitty named Piper. After this, my Facebook Cerebellar Hypolasia madness began alongside my local rescue efforts for other animals in need.
I had of course joined Lisa Beers Facebook Page called " Cerebellar Hypoplasia Cats and Kittens" and had noticed that Lisa was posting on her group page Petfinder Links of CH kitties who are for adoption, and those have links to CH kitties in shelters! So, I asked Lisa if I could start my monthly list from her Petfinder links. She said yes! Lisa then made me an administrator for her page as well; this way she and I can work together on our mission. With this the CH kitty monthly list was born where I track the kitties being adopted and rescued. I disperse the list to numerous CH kitty-friendly rescue groups and special needs cat parents across the country and Canada via Facebook, emails and blogs to find rescues and homes.
I have my personal page on Facebook in which I had done most of my Notes and Photo albums of CH kitties in need of rescue and adoption and shared with other CH People, Rescuers and Cross posters. But I know I was driving my friends crazy with all my rescue postings so I branched out and started a new profile on Facebook called "SpecialNeeds InNeed" strictly for disabled and special needs animals who need rescue or adoption. With this new page I have opened a new avenue in which people who have never heard of CH are eager to help rescue, adopt, and help spread the word!
Through Facebook I am glad to report that whenever someone sees a CH kitty in shelters or in need of help, they are contacting me to get the word out. With all the wonderful contacts and friendships across the country for the love of CH kitties, their lives are being spared!
Many of you have seen my Chip Ins that I post for rescue efforts to get a CH kitty from point A to point B, and I am so incredibly grateful for the support of our donators who financially make rescuing a CH kitty a success. I thank you all from the bottom of my heart!
Also you will see me promoting the rescue groups who have who have stepped up to help a CH kitty in need. Please donate for their rescue efforts. You will see me begging for help if someone or a rescue group has a CH kitty in need of medical donations. Helping a CH kitty in all aspects of need is my mission!
A few CH kitty rescue groups: Long Beach Felines in Long Beach, California; All About Animals in Phoenix, Arizona; Angels of Animals in Clifton, New Jersey; K9 Kastle in Brooklyn, New York; MidLands Kitten Rescue, Columbia, South Carolina. These are a few of the very active CH kitty-friendly rescue groups who we have networked with on Facebook to get CH kitties to safety!
Also we are constantly promoting the CH Kitty Club website, this newsletter, and our Yahoo group for new CH parents or those who did not know about the CH Kitty Club. So the Yahoo group has grown, I believe, through promoting the group on Facebook.
If you would like to follow our cerebellar hypolasia madness on Facebook and help spread the word , please join our groups.
"Cerebellar Hypoplasia Cats and Kittens"
https://www.facebook.com/home.php#!/group.php?gid=181495576436
"SpecialNeeds InNeed (Deb Martin)"
https://www.facebook.com/home.php#!/profile.php?id=100001991066500
A shout out to Martha Vitez who is a CH kitty who lives in Belgrade Serbia! Martha with the help of her human mom Tanja has made photo albums of the CH Kitty List and if you would like to join Martha the CH kitty, her Facebook Page is https://www.facebook.com/home.php#!/profile.php?id=100001574063223 .
And also a shout out for Amanda Maurer who is also on Facebook as well as the CH Kitty Club Yahoo group and has developed a website with a list also!!!! http://chcats.acmaurer.com/tag/adoptables
If anybody wants information where they can find a CH kitty who needs a home and or rescue please contact Debbie Martin via her email which is [email protected]. She is 24/7 with rescue and has all the up to date information regarding CH kitties. Also if you have a CH kitty needing rescue or a home, please send pictures, story, city, town and contact information to Debbie and she will disperse the information!!!
With all of us working and coming together, we are making a difference for CH kitties!
Fuzzy Tales


by Janice Branwood
May is the time for sunshine, flowers, warming weather trends and more stories of adventures with our little CH darlings.
Our first story is one that I can relate to and I am sure you all can as well. Ziggy, better known as the "Bed Sniper" has a daily routine with his mom, Liz. As mom prepares for the day, she first goes to Ziggy and Tardy's room for a quick spot check and potty clean up. Anxiously, they wait to be let out to start their day. Mom returns to the bedroom to make the bed, and Ziggy follows. He shoots under the bed in preparation for the ATTACK!
First side of the bed, pillows are removed and out pops a black paw...
ahhh
too quick for Ziggy and he misses his mark.
Next side the pillows are tossed, and knowing the "bang flop, bang flop" noise has occurred again... WHAM out comes the black paw and
hits
its mark and grabs the shoelace (never bare feet for this game!)
As Liz gently wiggles her foot away, this game goes on until the bed is made. Oh, what fun to catch the shoelace, and maybe someday he can really surprise her and get the "toe" he's always wanted to catch!
***** ***** *****
On to Riley, Kristie's kitty, and his adventures of playing hide and seek. Riley has a piece of carpet, sofa-shaped, that is in his pen. What he doesn't know is that the carpet is a bit smaller than Riley. A few years ago when work was being done at their house, workmen were going in and out of the house and Riley would hide under this carpet. One workman walked by and laughed because there was someone hiding under the carpet but his big fluffy orange and white tail and a pair of hind legs were sticking out from underneath. When he asked what Riley was doing, the obvious answer was " hiding from you, isn't he doing a good job?" Ah yes, the life of Riley as he sees it.
Continuing with Riley, we also have a second story which involves his pen and playing a fun game. Lunch and dinner are both served in Riley's pen, and then Riley will MEOW to be let out. Now he knows that the price of freedom is a little "pee or poop" time before being in the big room. As we all know, it doesn't always happen on command, so Kristie and her mom both try putting him in the box for a chance at "going". Riley knows the game, and although there are times when he totally pleases them, he now will make believe he went, covers it...and jumps out like a good boy! What a FAKER and truly a smart boy. Who's the boss there!!!
***** ***** *****
This one comes from Jewel, my kitty, and her hilarious adventures. As I'm sure you all can relate, their movements are a bit crazy at best. Jewel plays really well with her sister Aubrey, a calico polydactyl, but many times as she takes off to pounce on Aubrey she may go straight up instead of across the room and right instead of left. The best, though, is when she sets herself up to attack and is just about seated to take air, but the slightest head bobble can cause her to fall over, causing her to repeat the whole process. That is, unless, of course, Aubrey has already taken the chance and is now pouncing on her. Lastly, I call this her SPLAT move, and that's when she sneezes and all 4 legs go out from under her sideways, and down she goes to the floor, bumping her chin and with a splat she is just about flat!
***** ***** *****
Last, Phoebe, Anna's kitty, proves you are never too old to learn a new trick. Phoebe at the ripe age of 15 has figured out how to open the oven door. The picture shown here is all you need to see that Anna finally figured out who was opening the oven door at night! Way to go Phoebe, you can still learn new tricks proving cats really have 9 lives.
As we close this chapter of Fuzzy Tales, I hope that many more of you will send enjoyable stories for next month. Until then, enjoy your Springtime days!
Interview With Our Web Master,
Neal Helman
By Jennifer (Lilly Grace's mom)
I recently had the pleasure of getting to 'meet' Neal, the amazing man behind the scenes at CHkittyclub.com, and got to ask all the questions I ever wanted. Neal was great; he took it all in stride. My first question was the most obvious - I asked him how he got involved with CH kitties to begin with, his reply "Well, I knew nothing of CH before I met Lizzie, and when Lizzie and I got involved, I met Tardy." Tardy had the run of his own room that they were using as a dressing room. Lucky kitty if you ask me.
Neal says he's been involved in creating websites for years, but this site needed an overhaul which took about three months to do. His goals for the site: "I really wanted the website to offer things the club member could DO ... for members to be able to add their own tips, kitty stories, and adoptions ... if there's minimum of interference from Lizzie and me, then maybe more people will do it."
Some challenges when overhauling the site were trying to decide what to keep from the old site. In the end, he kept all the sections from the old site less the pictures, which are now available in the kitty stories.
Among the resources the new site provides, he feels the tips section is great for people who search the web for information on CH kitties, but he wanted to provide pages with videos and the pet diaries. "With the pet diaries," Neal explained, "it's possible for CH club members to let people who are new to CH know what it's like to have a CH kitty, it's so much more than just some clinical description about what's going on." He adds, "The external links section is everything I thought it would be, it's a great resource for CH stuff."
When asked how much of his own time it takes to keep the website updated, he says "because the site can be added to by members, the amount of time really isn't as much as it could be. I do have to add external links and manage some of the adoption and story approvals, but it really doesn't take much time at all. Lizzie handles a lot of the adoption and story approvals, too, and we both check out videos that people suggest we add."
He goes on to say "I have online forms for either suggesting or adding pretty much everything. It really makes it a 'club website' ... rather than an online pamphlet about CH." He had hoped the birthday and memorial sections would be used more. In the future he hopes to replace the chat feature with something more robust, add a page that describes the newsletters in more detail since there's an abundance of information that goes into these, and enable members to edit their kitty stories themselves. He says "having another page on the website to really showcase the newsletter archive could only be a good thing."
When asked how CH Kitty Club members could make the site an even better resource, he says he would love to see more input in the Tips from Members and the Pet Diary entries. The more those sections are built up, the more useful he knows the site will be.
Neal is excited about some of the cross-blog traffic coming to the site, partly with the newsletter and partly in group discussions. Organic growth for the site is what he hopes for; there are no plans on paying for ads, like on Google, so when shelter/rescue sites include links to the CHkittyclub site, that helps build traffic to the site. The more other sites link to CHkittyclub.com, the higher the website appears in search results because search engines consider it a more "valued" or "trusted" site.
When asked what he thought about starting a Facebook page, he says "we've thought about a Facebook page, but it doesn't really do what we'd want it to do in terms of the website. Now, IF we had more time to spend on social networking, it might make more sense from a 'friending' perspective, but we haven't been able to really justify it." There are some CH-related Facebook pages that link to the site and that should bring in some traffic.
There are over 246 website members since it's creation a year ago with over 800 visits just last month. The Yahoo group that was started in 1999 currently has 1,026 according to the stats page on Yahoo Groups. Neal says there's so much great information in the Yahoo group but not well organized, making the resources hard to find when you need it.
There's been only very positive feedback regarding the new site. It really adds to the feeling of community with the members. He says "that's really what it's all about, a place for the community to build more identity and information." All together CH Kitty Club is made up of three separate parts: "the Yahoo group, the website, and the newsletter. The website just happens to be the most static of those three, so it's more likely to actually be used as a repository for information. Sometimes people find the CH Kitty Club through the website, sometimes they find it through the Yahoo group, either way, the website turns out to be a valuable feature for them."
So what does Neal's boss think about this? We didn't get a chance to ask Tardy (he is, after all, the President of the Website). Hmmm... will Tardy be tweeting in his future? Guess that's a story for another day.
Traveling With Your CH Kitty
Road Trips with a CH Kitty:
Riley Dean's Travel Diary - Reno, NV

(With a little help from Kristie - Riley Dean's Mommy)
Friday - April 22, 2011
11:00am
We are on our way to Reno, Nevada today! We will be there until Sunday. It will be about a three hour drive. My Mommy likes for me, my brother, sister and cousins to be comfortable. We rented a big minivan. Wait, if it's a MINIvan, why is it so BIG? Heh heh heh. We decided to rent this because seven people can fit. Or in our case, four people and five cats. We are traveling in style! Everybody has his/her own carrier and seatbelt.
Here are the things Mommy, Auntie and Grandma packed for me: my favorite blue blanket (it smells like my bed at home), a Tupperware container of my food, my CH-friendly bowls, my litter box (full of litter...cannot forget that, heh heh) and treats (for bribery). Load it in the van for me, please!
12:20pm
We are on the road! Wait, I just remembered that I hate car rides!! Meow! Meow!...yawwwwwnnnnn....zzzzzzz...
3:30pm
...zzzzzzz. Snort! What! I just dozed off for a minute! Hey, we're here! We made it! We are staying at the Homewood Suites by Hilton in Reno (quiet AND pet friendly! I like that!). We have a two bedroom suite - plenty of room for running around and exploring. My Grandma set up a corner in the living room just for Riley Dean! I like having my own space. Ahhhhhhhh, vacation! A weekend away from the stress of the daily grind.
6:00pm
Everybody is going out to dinner...except me and the other cats, I guess. That's fine. While the people are away, the cats will play! And probably nap a little. It is important to put on the "Do Not Disturb"/"Privacy Please" sign, just in case. This goes for housekeeping as well during the day. We cannot risk them coming in and a kitty getting scared and running out of the room into the hallway. Not me, though. I'm brave!...and pretty slow. At least they left the TV on for background noise, so we won't be lonely. I love watching Rachel Ray!
9:20pm
What?? No doggie (or kitty, rather) bag for Riley Dean? I know table scraps aren't good for me, but come on! I'm on vacation! Hmph.
Saturday - April 23, 2011
10:00am
HA! She finally gave in! My mommy went down to the hotel breakfast buffet and brought me back some yogurt and a hard boiled egg (only yolk, no whites). I knew she couldn't resist this face! My Mommy also remembered to think ahead. She brought plastic bags to use while cleaning our litter boxes. Okay, off to enjoy the day.
1:00pm
I love sightseeing in my stroller! Also, I love driving under the Reno sign! Heh heh heh, it's the Biggest Little City in the World. The perfect place for the Biggest Little KITTY in the World!
7:10pm
The plan was for the family to go out to dinner again, but after a day of shopping and swimming, they are pooped. They decided to order pizza instead. I'm pretty sleepy myself. Also, it's my adopted kitty cousin Eli's birthday, so my Auntie bought us all a pouch of tuna to enjoy with our food! I don't mind if I do!
Sunday - April 24, 2011
12:00pm
Happy Easter! After a nice brunch buffet, it is time for us to get on the road back home. My Mommy makes sure to pack everything else first, leaving us kitties as the last thing to load into the minivan. This means the shortest time in the carriers possible, and lets us get some last minute water and litter box trips in before it's time to go. It is also important to pack an extra bottle of water and litter box with litter in it, just in case we get stuck in traffic - or worse - break down!
12:10pm
Oh no, I'm in the car again! Meow! Meow! ...yawwwwwnnnnn....zzzzzzz...
3:30pm
...zzzz...I'm up! I was just resting my eyes! Where was I?...Hey, we're home! Home sweet home! What a great weekend. I had a good time, ate some great food, but there's nothing quite like my own bed. Thank you for reading my travel diary, everybody!
Mommy's Note
Thanks, everybody! Riley Dean and I often travel together. He has become quite the seasoned vacationer! I hope some of his tips help you if you're thinking of traveling with your CH kitty.
Of course, some kitties like traveling more than others. If you do decide to try it, the most important thing is to make the trip as low-stress as possible, and this is easy to do with just a little extra preparation!
Fostering a CH Kitten
by Bonnie Still
Foster Mom and Feline Comfort Crew
Wayside Waifs
For 1 week, I fostered a 10 month old kitten named Alex. He had been surrendered to Wayside Waifs in Kansas City, Missouri because his owner had to move. I am part of their Feline Comfort Crew, and help clean the cat's kennel, provide food, water and love.
Before I met Alex, one of the ladies I work with told me I would immediately fall in love with him, but did not mention anything "different" about him.
Alex was in the C.A.T. room (Cats Awaiting Transition), one of the rooms new cats are housed until they are ready to move to the adoption floor. I walked in and said hello to all the cats, including Alex. I didn't notice anything "different" about him, he was lying down watching everything. My coworker had said Alex was fine to be let out into the room, so when it came time to clean his kennel, I opened the door, and out walked this shakey, wobbly, kitten. I then looked at his paperwork and saw that he had cerebella hypoplasia aka Wobbly-Cat Syndrome.
I had seen much younger kittens with CH at the shelter before, but this was the first time I'd seen an older cat/kitten. For some reason, this made me more emotional towards a cat than normal. Maybe it was because he wasn't a stray that had been brought in, but someone had owned him, and gave him up.
I watched Alex walking around the room. I realized he was wobbliest when he first came out of his kennel, but as he continued to move around, it lessened. I picked him up, and he snuggled right into me, purring and making biscuits (kneading with his paws). Yep, I fell in love completely.
The following day, I found out that before Alex could move to the adoption floor, we had to know for certain that he could use his litterbox consistently. I offered to foster him, and within a few days, I was able to take him home with me.
Alex settled in quickly. He is very adventurous, and it seems not much bothers him. He was playing with toys almost immediately, and enjoyed being fussed over. He used his litterbox consistently every time, and ate well, too.
I always keep my fosters in one room until I know they are using the litterbox. After that, they are allowed more access downstairs. I did this for Alex, but only when I could supervise, as we did not know if he could manage stairs or how well.
The first time I allowed Alex out of the room, he spent most of the time exploring anything and everything. He never tried to jump up onto anything, not even a small milk crate. It seemed he realized he may not be able to do it. But, when he finally made his way to the carpeted stairs, I think his eyes lit up!
He approached slowly - I wouldn't say cautiously, but mostly curious. After a minute, he walked up the first two steps, then stopped on the landing to sniff around some more. He looked up at the big staircase, I could see the wheels turning in his head, I swear! He then slowly proceeded to walk up halfway. He stopped to acknowledge that I was right there keeping an eye on him, then walked back down. The second time, he walked all the way up! Coming down, he stopped halfway, and I praised him big time. The third time...well, he got a little over confident. He went all the way up, but did not stop or slow down coming back down, and bonked his head on the wall. Not hard, he was fine, but pillows were placed for the next time! We were learning together. Alex is a very determined cat. After that third attempt, I decided it was a good time to stop. Well, Alex didn't think so! He got mad at me for stopping him! He was having too much fun, apparently.
During the rest of Alex's stay with me, I did allow him to try the stairs a few more times. His adopter will either have to want to help him learn to master the stairs or find a way to prevent his access to them.
The afternoon of our last day together, I did something I have never done with other fosters. I decided to bring Alex upstairs into our den. I wanted to see how he managed with a couch in the room. I have a dog and 2 cats who were very unhappy about this, but they got over it. So, I carried Alex upstairs and into our den, shut the door and put him down. After exploring for a few minutes, he shakily stood up to look out one of the windows, then made his way over to the couch. I watched as he struggled to pull himself up, but he did it! Then, he climbed up onto the back of the couch to get a better look out of that window, too! He had no problem jumping off the couch onto the floor, either. He knew what he was doing. We ended up taking a short nap together, afterwards, and it's a moment I will always cherish.
Alex is now back at Wayside Waifs, on the adoption floor, waiting for his forever home. He is definitely the favorite at the shelter right now, and is being spoiled rotten, as he should be. In my writeup for Alex, I included the website to the CH Kitty Club as well as the Yahoo group, and highly recommended it for Alex's adopter.
I love all the cats that I have fostered, but there is definitely a special place in my heart just for Alex. He taught me to not feel sorry for him, but to encourage and help him. I also learned it takes a special person to adopt a CH cat. From the Yahoo group alone, I was blown away at the commitment these owners have for their cats. The extra mile that
they go to ensure their CH cat is loved and kept safe, it was amazing to learn all the tips and advice. Thank you to this group, and to Alex for allowing me to be a small part of the CH experience.
(Alex has been adopted since this article was written, YAY!!!)
Computer Literate Cats
By Amanda Maurer
Along with the support and great resource that is the CH Kitty Club Website and Yahoo Group, folks are using their passion for CH cats to spread awareness online.
Participation on social sites, like blogs, Facebook and Twitter, has exploded the past few years, because technology is becoming more accessible and easy to use. Consequently, there are more than 150 million public blogs, 200 million folks on Twitter and 500 million people are on Facebook -- without even counting the numerous other social media sites and ways to connect with people online, like forums and message groups.
Since an increasing number of people are participating on social sites online, it shouldn't be a surprise that their pets are too -- and this, of course, includes our CH kitties. By doing this, we've made our cats into online ambassadors for cerebellar hypoplasia, and it's working.
A few days ago, a woman emailed me about my blog, Life with Cerebellar Hypoplasia. She said she had two CH cats and thought the blog was a great idea, because too many vets and shelters needlessly euthanize them.
And the beauty of all of it is that I'm just one person. We've all moved others with our words and actions, too.
For example, Kristie, Riley Dean's mom, joined Catster back when the site was relatively new. Catster, which is much like Facebook, allows Kristie to keep in touch with and connect with other CH cats and parents by searching for "cerebellar hypoplasia" on the site. And for Kristie, the more connections, the better! It's all about spreading awareness in our own ways.
And of course we can't forget Tardy Peebucket. His Web site began several years ago when Lizzie and Neal wanted to show off their beautiful photography of him. Now it's becoming more of a scrapbook for Lizzie, a place for her to share pictures and stories of Tardy so part of him will always be around.
These stories are from just a few of us. Do a quick Google search or search on any social media site, and it's likely that at least one CH cat will pop up (even Twitter)! But once you connect, how do you make an impact? Here are three tips:
1) Stay active: This will help your site/blog/profile be found more easily, plus people will be more likely to interact with you if it's obvious you'll respond.
2) Respond: Being online is like being at a party - people will want to talk to you! Don't be nervous, instead take each interaction as an opportunity to share your and your cat's story.
3) Be genuine: Stay positive and be who you are. You'll create deeper connections that way, and folks will appreciate it.
Good luck!
I AM ZIGGY, THE BED SNIPER!!!
We hope you enjoyed this months issue, lots of love and work went into it. Thank you all for the wonderful articles! And thank you to all our readers!
KEEP READING (or I will come after you !!)
Love!
Ziggy Wigg'n
*****
Tardy Peebucket President of The Newsletter and
Ziggy Wigg'n
Elizabeth Holochwost
Neal Helman