CH Kitty Club Newsletter
June 2011 Issue #9
Hi everyone,
It's June and summer is here!! We love the summer, Ziggy and I, because we can lie in the sunny spots and not sweat because mommy makes sure the house is cool!!
We hope you are looking forward to reading this months newsletter, it is surely another winner!!!
Please make a cup of coffee and have a hankie ready, this is a long and emotional issue.
Tardy Peebucket...President of The Sunny Spot

Please help us keep the CH Kitty Club going strong!!
CH Kitty of the Month...Cassie D.
by Sherry Gould and Miss Cassie D
I was asked by my vet if I would foster a client's pregnant kitty that they found. The kitty, Cassie, was an outdoor kitty who came to this family and they had allergic kids so it was agreed that the family would keep both Cassie and one of her kittens, have them all fixed and adopt out the remaining kittens.
Well, just days after Cassie's 4 kittens were born, in came another litter of 4 foster kittens that wouldn't drink from the bottle. Each litter of 4 kittens were alternated between Cassie.
Only a few days into the nursing, I noticed that Cassie looked a bit tired. I gave her sub Q fluids. The next evening when I got home from work, Cassie looked horrible and I rushed her off to emergency.
As it turned out over the next few days, they found that Cassie had Panleuk/distemper. While Cassie was at the vet, one by one Cassie's kittens started to die as did the four foster kittens.
Cassie was put down and then after all was said and done, one little kitten from Cassie' own litter survived. I named her Cassie's Dream.
This little girl was so loving and so uncoordinated at the same time. We lined her whole cage with the most gorgeous baby bumper set. She was so cute trying to see over her little padding. But when she figured out she could stand on the padding and see out much better that was her little favorite thing to do.
Cassie D in her new stroller
It was explained to the owner that Cassie's Dream had Cerebellar Hypoplasia. The owner knew that Cassie's Dream couldn't ever be an outdoor kitty. I understood that her kids were allergic and asked the owner if Cassie's Dream (Cassie D for short) could stay with me.
Cassie Babysits foster kitty Gobi
Cassie D was loved by her other family but she now had someone who could take care of her and be her family as well. We bottled fed her and Cassie D just grew by leaps and bounds. Cassie D tips over very easily and is hypersensitive to sounds. Cassie D learned to use the litter box as soon as any kitty, between 3 & 1/2 to 4 weeks. She lays down to do all of her business.
Cassie D had difficulty trying to learn to walk on the slippery floor in the kitchen. She did OK on the carpet but her favorite place to be was the lawn. We would go to the lawn and put out a blanket and books for us to read and she would just walk all over. Not only did this help her coordination, but she found bugs. Every time she moved on the lawn bugs flew up out of the grass. She would hurl herself into the air to pounce on the bugs. Her eyes would dilate and she'd be off into the air again and again. Nothing stopped her. She has boundless energy.
Cassie D seemed the perfect kitty for a kitty stroller. We used it to go to all the stores and Cassie D loved it. Anytime that people found out that there was a kitty in there they would have to pet her.
Cassie D loves to go to new places. She doesn't much care for getting there, just being there. She travels mostly on my lap and she has a litter box on the floor of the car. She also has a favorite bed that we take her in. No matter where we go or where we stay, Cassie D ends up in our bed before the night is over.
Reindeer Cassie D
Cassie D has been the best kitty and has taught me so much about the indomitable spirit CH kitties have. Cassie D is now 4 years old and a huge part of our family. At first people feel sorry for Cassie D. But once they see how loving Cassie D is, they realize that she isn't suffering. She isn't in pain. Cassie D just doesn't know she is any different from any other kitty.
Princess Cassie D at Halloween
New Family Member...Effie and Lovie



Effie and Lovey, Home at Last



The funny part about becoming a CH Cat Mom is that I did not choose to become one, it chose for me to become one.

You see, I had never heard about CH before Otter found me.

But, as you all know, I took to being a CH Mom like a fish takes to water and when Otter passed away less than a year after he had adopted me, I was devastated! There is just something so sweet, so special about a CH cat.

They look at you with their big eyed, bobble-headedness and your heart just melts away.

So, there I was, with no more CH cat and a big hole in my heart and soul.

Yes, I had my other pets and my kids, but none of them were quite like Otter.

March had been a very tough month for me anyway, so I decided that April would be a good month.

Then on April 19

th

the new list of CH cats needing to be adopted was released by Debbie Martin.

I went through the list several times and even inquired about a few of them.

But there was one listing that really caught my attention.

In Virginia, there were two CH sisters who desperately needed a new home.

They had been adopted as kittens and were now about 9 months old.

The rescue who adopted them out has a policy that if the adopter cannot keep the rescued animals, then they are to return them.

That is what Effie and Lavinia's owners had done.

They had come upon an undisclosed issue within the family and the girls needed to be returned.

So, back they went, to a rescue which was now overloaded.

And there was just something about those little girls that I really loved!

So, on April 22

nd

, I sent a letter of interest to Cathy Awad of Fancy Cats Rescue in Virginia.

RenaRF also responded and told me that she knew Cathy and went ahead and sent me the adoption forms for the girls.

So, I printed out the forms and filled them out.

The whole time I was thinking I was absolutely CRAZY!

The next day, Cathy responded and so I faxed her the application.

Later that day, I was approved!

Then I set about trying to get help getting Effie and Lavinia from Virginia to Georgia, all the while preparing myself for the long drive that weekend if needed.

Then, once again, a last minute miracle came through by the name of Maria.

Maria happened to work as a rescue person for Rescuecats in McDonough, Georgia and her step-father was driving from Virginia to McDonough, Georgia on April 28

th

and he offered to bring the babies!

This was PERFECT for me, because I happened to have the 29

th

off and could easily drive to McDonough to get them.

On April 27

th

, Cathy picked up the twins (as I now call them) and got them to Maria's mother's house that evening.

I was so relieved when I got the e-mail saying they were in the hands of the transport, but nervous because we had thunderstorms rolling through the area.

Well, on the 28

th

, they made the trip safe and sound and I was finally going to get my new CH kitties!

Early on the 29

th

, I got my boys off to school, then printed out directions to the Mt. Zion Petsmart store, where Maria and I were meeting up.

I set out with a song in my heart and a dance in my step.

But I had one little hiccup.

About the time I should have been arriving at the Petsmart, I realized that I was lost.

It was obvious that I was in the middle of nowhere with no idea where to go next.

Since I had a new Droid phone, I decided to check out the navigational feature on it.

It was really, really cool!

It first showed me where I was, then it took me through some really pretty back roads to the Petsmart store, which it turns out was not that far away.

Finally there, but still a little bit before our meeting time, I went in anyway.

Maria was already there waiting with my girls in a back room.

The girls were, of course, nervous and jumpy, but I still managed to hold Lavinia (though I thought it was Effie at the time).

I was able to leave them in the back room while I shopped a little.

Maria was able to show me a few toys the girls really liked, and since they were on sale, I went ahead and bought them.

I finally was ready to go.

I packed up the purchases in the car and headed back in for the kitties.

Inside I found Lavinia fairly quickly (by then Maria had told me about my mistake and written down that Lavinia (who I now call Lovey) was black and white and Effie was the all black one) and put her in the crate.

But Effie was a different story.

At first,

I could not find her.

Then, I looked in the kitty litter pan.

Effie was hovering the in the back of the pan, hissing at me anytime I put my hand towards her.

So I simply lifted the top off of the litter pan and managed to get Effie and put her in her crate.

The ride home was actually funny.

I did not get lost again, but I did get lunch from a drive through.

As I ate my chicken and fries, I heard a plaintive meow from the backseat.

It was Effie!

She smelled the food.

So I slipped each cat a French fry (I don't know why cat's love them but almost all of mine do) and that seemed to help.

But Effie continued to talk to me the whole ride home.

Wow, she can talk!

She told me her whole life story and then some!

Once home, I put my dogs outside and brought the girls in.

I set their cages down in the living room and opened the doors.

Watching from the sofa, I patiently waited for them as they slowly entered their new home and met Fifi and investigated.

It was funny.

By the time my boys got home from school, the girls were well on their way to getting used to my house and finding in it a new home.

Now, a month later, I have to say that they fit right in.

They are even getting used to having two big hulking dogs around to love up on them and give them the random sloppy kiss.

I still miss Otter, but I now have two new babies to help fill (at least partially) that hole.

I would also like to give a shout out to all of those who helped; Cathy, Denise, Rena, and especially to Maria and her step-father!

And to Lizzie, I know you wanted to be part of this loop and get to meet the girls, but that did not work out.

I do intend on keeping my promise and bringing the girls on a special road trip this summer to meet you!
Adoptable Angels #1...Maxwell
(Adoptable Angels gathered by Debbie Martin)

Maxwell in Pennsauken, New Jersey needs a home!
Meet Maxwell, he is 1 year old and was found inside a comic book store last summer. His CH is very mild, more of a Dr. House-like limp. He is otherwise healthy and very handsome: brown, lion-like eyes, brown mackeral tabby. He's neutered and loves all other animals and children. He has preposturously long legs, too (lol).
Maxwell was adopted last month by a woman who was all prepared to take him and another special needs cat (emotional damage not physical handicap) in my rescue, but tragically she died very suddenly last week after what was supposed to be a brief hospital visit to deal with a diabetes complication turned into a 3 week fiasco of internal bleeding and respiratory failure. :(
Now poor Maxwell lost his new mommy and is without a permanent home again through no fault of his own.
Maxwell is located in
and you can contact his foster mom Amy via email at
********************
Adoptable Angel #2...Charlie Kangaroo
Charlie Kangaroo in Tipton, Iowa. FIV+, Mild CH Kitty for Adoption!
Charlie Kangaroo Butt is from Tipton, Iowa, and was our very first FIV kitty. He also has mild cerebellar hypoplasia, which makes him a little wobbly on his feet. He is a very sweet, simpleton kind of guy! (See the Witty Kitties website for info about FIV and cerebellar hypoplasia.)
Spayed/Neutered · Up-to-date with routine shots · House trained · Special Needs
If you are interested in Charlie Kangaroo Please Contact Witty Kitties!


Witty Kitties, Inc.
Solon, IA
319-848-3238
EMAIL:
********************
Adoptable Angels #3...Kamoze
Kamoze for Adoption in Grand Rapids, Michigan!!!


Here comes the Hot Stepper! The beginning of November, 2010, brought a very special boy to the doorstep of CSNIP volunteer Char Kruzich: an 18-month-old, outrageously handsome orange tabby (born in May of 2009) with Cerebellar Hypoplasia. Since we do not know his history, we don't know if Kamoze's mom was vaccinated while she was pregnant, or if he was exposed to feline distemper within the first two weeks of his life and survived (which is less likely), but we do know that the virus affected his gait. As with all CH cats, Kamoze suffers from an ataxic gait and twitching called intention tremors. When he is still, there is a slight back and forth movement to him, but when he is moving you can really see his exaggerated gait. Now, don't feel too badly for him, as he moseys along just fine and doesn't know any different; his handicap isn't really bothersome to him as that is all he knows. Now we know he has some limitations, so he was allowed to roam the intake room from the get-go, as he isn't able to manipulate and maneuver jumps too well. He is an extremely friendly, outgoing, 11-pound fellow who is really enjoying his new indoor digs and the special celebrity attention he has gained for being such a trooper! I am not sure how he will do in a house with steps, as we don't have conventional steps in our shelter, but rather climbing staircases attached to the walls; time will tell how well he conquers this challenge, but if any cat is up for it, it is him!
CRASH's LANDING Cat Rescue & Placement Center
Grand Rapids, MI
616-821-6065
********************
Adoptable Angel #4...Eileen
Eileen, CH Kitty in Charlotte North Carolina Needs Furever Home
I'm fostering A CH kitty that needs a forever home. Eileen is approximately 7 years old an in good health. She's moderately affected and uses the litterbox on her own, although she does sometimes make a mess with the litter, and she occasionally goes over the edge of the box. She's mobile, but she usually falls every few steps. It doesn't deter her, though, and she gets right back up. She'll even meet you at the door when you come home - going to a lot of trouble to get there. She's a sweet cat, although she can be temperamental. She enjoys attention and loves to be brushed.
She's spayed, FeLV/FIV negative, UTD on shots and will be microchipped prior to adoption.
She's available through Compassion In Action, a 501(c)3 nonprofit organization. We're based in Northeast PA, but I'm currently fostering her at my home in Mt Airy, NC. Transportation could be arranged between NC and PA and possibly even FL. An adoption application, contract, and adoption fee are required.
Please email me for more information:
********************
Adoptable Angels #5...Boo
Boo, CH Kitty in Los Angeles
for Adoption!
Hi! My name is Boo, and I am an 8-9 month old CH kitty. My independent rescuer and foster mom is looking for an approved furever home for me. I am a very sweet lap cat, and I get along with other cats as long as they are not aggressive towards me. I love playing with feather wands, toys, and, of course, other cats. I am an awsome little boy because my foster mom says this repeatedly. So if you would like to know more about me and meet me, please call my foster mom, Debi! ( I also have a friend who is a one eyed kitty looking for a furever home also)
I am up to date on all my vaccintions, neutered and ready to go!
YOU MAY CONTACT BOO'S FOSTER MOM DEBI AT 909-561-7700
OR BY EMAIL
Otter's Corner-Continued by Fifi, Lovey and Effie
Melissa B. (Missy) Green
Athens, GA
Missy and her crazy crew!
So, I was hanging out in my oldest son's room, helping him sort through clothing, and all three of my little ladies, Effie, Lavinia (Lovey), and Fiona (Fifi) came in and were lounging on the bed in the sunlight when talk turned to the CH Kitty Club newsletter and who was going to take over writing the monthly blog. Well, here is how the conversation between the three girls went:


Fifi: So, which of you two will be taking over writing Otter's Corner?
Lovey: Oh, I would LOVE to, but you know I cannot type yet.
Effie: Why would we be writing Otter's Corner? I want to write Effie's Corner.
Fifi:Lovey, I have told you that I would teach you how to type while Momma is at work.And, Effie, we can't just name it after you alone if both of you are writing it.
Lovey: Why can't you just keep writing it?
Fifi: Cause, silly, I don't have CH. Effie, quit hissing at Lovey, she was just asking a question.
Effie: Well, she should have realized why! It's for the CH Kitty Club, not the nearly blind kitty club!
Lovey: But she wrote it last month and she is such a good writer!
Fifi: But not as good of a writer as Otter was. And Effie, quit being mean.
Effie: I'm not mean, you want mean, that horrible monster in the back yard is MEAN!
Fifi: He's not mean, he's just young and very active! And he's not a monster, his name is Tornado.
Lovey: He scares me a lot!
Effie: I still say he is a monster and I am happy that he is outside! I don't see how Trouble can put up with him! I've seen him climb over the fence into the back yard to be with that monster!
Lovey: Trouble is SO brave.
Fifi: Huh, not! He is stupid!
Effie: Brave!
Fifi: Stupid!
Then a few seconds of hissing and swatting!
Lovey: Would you two STOP fighting! We have important things to decide here!
Fifi: She's right! We need to be discussing the blog, not Trouble or Tornado.
Effie: Well, I could write it, but I want it named something else.
Lovey: But I want to write it, too! And I think the name is just fine!
Fifi: Well, first of all, I think both of you should write it, that's what Momma said, too. Either you write it together or you take turns.
Effie: How is Lovey going to write it, she can't even climb up on the sofa.
Fifi: I can help her.
Lovey: Well, it takes you forever to climb up there! And half the time you end up falling. I just don't want to fall!
Effie: That is not true! You don't climb up because you can't! At least I can walk straight sometimes! Most of the time, you end up with your butt in front of your face and flipping more than walking!
Lovey: I am no worse than you are, I'm just more careful. Plus, Fifi said she can help me! I so want to learn how to type.
Fifi: OK, look, you both can write it. But I have to warn you, it is a very serious article. You need to write about how life is with CH.
Lovey: But how can we write that if we don't know how life is without CH?
Effie: Oh, Lovey, do you have to be such a dunderhead? You see how graceful Trouble and Tiger are when they jump around. Just think about how different we are. None of us can go outside. Neither of us can climb up on stuff real well. Fifi can climb better than us, but even she has to do so carefully because of her sight.
Lovey: Oh, I wish I could climb like the boys do! They are so handsome and graceful!
Fifi: Handsome and graceful? Better not be Trouble and Tiger you are talking about, they are nothing but annoyances!
Effie: Now, Fifi, you only say that because you have always been around them! We have just met them. Give us some more time with them and I am sure that we will agree.
Lovey: But Momma says that we are perfect just the way we are and that we should find good things about having CH.
Fifi: Yes, like how we don't have to go outside into that scary world out there! I have followed Trouble a few times and gotten lost! It was so scary, because Trouble just took off and left me! Thank goodness Jon came and got me both times!
Effie: Oh, that must have been scary! Jon seems like a great kid!
Fifi: Both of the boys are great! They both are really great at petting us and helping to care for us. But we really keep getting off task here. How are we going to do this with the article?
Lovey: I think we should both write and let Momma decide.
Effie: That sounds fair. She may even put both articles in if they are both good enough.
Fifi: Perfect! And, Effie, she did mention changing the name to something like The Little Ladies of Green Cottage.
Lovey: Oh, I like that.
Effie: Well, it sounds okay, but I still want to think on it a while. Now, I have a question of my own. The big black dog, Tito, how do you keep him from licking you with that horrible slobbery tongue?
LONG BEACH FELINES -LOCATED IN SOUTHERN CALIFORNIA

Stuart and Raja with Mom, Lori




By Debbie Martin


This month I would like to highlight a Cerebellar Hypoplasia Friendly Rescue Group !



The Rescue group I would like to introduce to you is Long Beach Felines located in Southern California. It was founded by Pam Leslie, whom I admire very much for her rescue efforts of cats in need. She and her volunteers are very dedicated to rescue, helping and finding the best of homes for their cats and kittens. And yes, they are very CH kitty-friendly, understand their special needs, and do not turn their heads when there is one in need of rescue!





If you live in Southern California and would like to be a foster for a CH kitty (or any kitty), please contact Long Beach Felines today! The more fosters, the more lives that can be saved, including the lives of CH kitties!



Thank you Pam and the Volunteers of Long Beach Felines! You guys are awesome!



**********

How Pam Leslie became aware of Cerebellar Hypoplasia Kitties



"My adventures with CH kitties started in 2006 with the arrival of Aurora and her five 7-day old kittens. Unknown to me, she was already suffering from Panleukopenia and was misdiagnosed by a 'vet'. Within 5 days, Aurora and 3 of her kittens had died. It was one of those times when I questioned the meaning of rescue. However, I still had two little white kittens hanging on - Stuart Little Face & Rajah. With constant care & attention over 4 weeks, the White Boyz overcame the infection, but were left with CH. As beautiful as they were, people were hesitant to take a chance on them. Finally, a wonderful lady who was into her own animal rescue stepped up and adopted the two boys together."
"Here are some pictures of their journey with me, of their adoption, and my visit to their home one year later."
Visiting a year later Stuart Little and Raja at their home!!!!!!
"My next rescue was from one of my volunteers who found a CH kitten on the docks in the Long Beach Harbor. How Jimi survived at all is a mystery. It was just before I was headed off to visit the White Boyz a year after their adoption. The White Boyz took right to Jimi as if they understood their kinship with him."
"And then it was a long spell before I got CH kitties again until this year when we rescued Wonky, Ricky, Flip and Bambi from Los Angeles shelters due to be euthanized in less then 24 hours! These four kities have found homes, and the three brothers' moms will tell their story. Wonky who was not part of the 3 brothers' rescue was rescued by us and was adopted by a lovely woman in San Diego who had just lost her Speical Needs Kitty a few months earlier. She was ready to open her heart to another Special Needs Kitty, and adopted Wonky; they are doing great!"
I am now looking for my next CH Kitty Rescue!!!
Pam Leslie
Long Beach Felines
P.O. Box 15704
Pam says goodbye to Stuart Little Face and Rajah
Long Beach, CA 90815
Phone: 562-453-7377
E-mail: lbfelines@yahoo.com
Petfinder Link:
**********
(The following 3 stories are 3 seperate families who adopted one of the three brothers rescued by Long Beach Felines)
**********
Tina and her family adopted Bambi from Long Beach Felines
Hi, my name is Tina, and I'm a nursing student. I was researching the cerebellum on the computer one day when a picture of the most beautiful cat appeared.
His light blue eyes and crazy stripes made me click on the link for Long Beach Felines. The mystery cat was named Bambi and had CH.
I had no idea what CH was. I researched CH and found tons of videos of wobbly little kitties and a huge article on how to take care of your cat with Cerebeller Hypoplasia. I figured that if anyone could care for a cat with special needs, it would be me. I asked my husband if we could get a cat and his initial answer was no until he too saw Bambi's picture. We sent our application in and decided to meet Bambi and Bambi's foster Mom, Pam. Pam is simply an amazing person, and once we met Bambi, we knew he would be an excellent addition to our tiny family.
Bambi warmed up to us almost immediately, but I think Pam dropping him off and leaving his cuddly little bed and litter box with us made the process so much easier for him. I've been watching Bambi learn, and it's simply amazing.
When he first got to our home, which is primarily composed of tile flooring, we watched Bambi scramble to keep his balance. Now he climbs up and down stairs, up onto the couch and onto our bed. He likes to cuddle with my husband and me but loves to antagonize our 5 year old son. Bambi uses his box and rarely has accidents, and he has never clawed at the furniture. Bambi is our beautiful chatty little kitty who never gives up. He has completed our family and at the same time taught us about compassion and perserverence. Thank you so much to Pam and Long Beach Felines.
Love,
Tina, Jordan, Hakeem and Bambi.
**********
Alicia and her family adopted one of the three brothers, Rickety Splitz, from Long Beach Felines


Splitz - Rickety Splitz is the newest addition to our family. He reminds us of James Bond since he always looks dapper in his tuxedo, and lives with 2 Splitz Girls "Winkie" and "Squeaks". He is charming, handsome, smart and stealthy, all required attributes for being a special agent CH kitty!
We were lucky to find him up for adoption from Long Beach Felines, and drove from Ventura to meet his foster mom Pam. It was love at first sight. His loveable personality shone through, and we thought he could be a good match for our girls.
Rickety loves to investigate what his new mommy is doing, whether it's putting away the dishes, cleaning up the house, or fixing dinner. He is always there to lend a paw. He loves to play curtain with Squeaks and can play with his spring kitty toy for hours. One of his new favorite toys is a box. All the kitties love to play King/Queen of the box and rotate in and out of it constantly.
With Squeeks
Rickety is a cuddle bug and loves to make his way to the bed using the ramp his mommy and grandpa made for his blind sister, Winkie. The first time he used it, his mommy woke up in the middle of the night to find him in the bed settling down to lay in her arms. Rickety was so agile going up the ramp that it didn't even wake her! Getting down the ramp used to be a different, and much noisier, story. He tends to gather too much speed and runs out of control into the closet doors near the bottom of the ramp. Recently, however, he devised a technique whereby he flips around backward and shimmies down using his claws to slow the decent. Rickety is quite the determined climber. He works his way up Squeaks' cat tree, then climbs down by wedging himself against the adjacent sliding glass door for support. We've never met a kitty so smart!
Rickety's new daddy loves to help him up on the couch. He moves from his daddy's lap up to his chest and settles in near his shoulder. He is such a good little boy with so much love that we are all looking forward to a fun filled life together!
(Rickety and his friend Wink)
Alicia, Mike and Rickety
**********
Christy adopted Flip from Long Beach Felines
CH Flip (Flip n Slide) playing with a wad of paper - Priceless!!!
Christy's YouTube Channel:
For as long as I can remember I've had cats, usually more than one. A few months ago I lost my 15 year-old to old age and had room to add another member to the family (three other fur-friends). I was looking at all the rescue groups on the internet when I realized that I should adopt a special needs cat - one that might never get a furever home. My heart opened right up to finding that special kitty so my hunt began.
I looked for two months for the right one and then I came across Ricky, a CH cat. Ricky and his two brothers with CH were being fostered in a wonderful home in Southern California. One found a home and then Ricky found a home - that left Flip n Slide. I felt sorry for him having just lost his two brothers and now being all alone, looking so helpless, but oh so cute and precious. But he was so far away. I decided to contact the group anyhow. Both Pam and Deb at Long Beach Felines were great, telling me all about Flip and answering all of my questions. In fact they were so wonderful that Pam, his foster mom, and her grandson drove Flip all the way to me in Grass Valley - 700 miles away!!!! What a great group!!!
Flip has now been here for three wonderful weeks. He has explored every inch of my home several times. He especially likes to lay out in the pool room either basking in the sun or looking out the sliding glass door. His other favorite places are in my lap or sleeping with me at night - he's a big cuddle-bug and a bigger bed hog! He now can even climb up onto the bed all my himself. He is an amazingly affectionate little guy and such a joy to have around the house.
I think, when he watches the other cats, that he must be wondering why they walk so funny. It's pretty clear that as far as he's concerned he's just another fun loving cat. Yes, he is special, very very special. He amazes me every day.
I love this little guy with all my heart!!
Christy
(A Note From Debbie Martin)


I know this was quite a long story but the journey of these CH Kitties facing death in less then 24 hours in the shelter have had quite a journey!!!!! I want to thank Jennifer Pimental, Adoption Coordinator of Found Animals Foundation Inc. in Downey, California who was the advocate for these boys. And a big thank you to Pam Leslie of Long Beach Felines who was the true angel who saved these boys without hesitation. And a wonderful happy thank you to the new CH kitty parents who adopted the boys from Long Beach Felines!!!! The four new parents have never had a CH kitty before, and we thank them for opening their hearts and homes to the wonderful world of cerebellar hypoplasia kitties. I commend each of you, and I applaud you for helping a precious special needs kitty. It's obvious by your stories, photos, videos and updates these kitties surely are lucky to have you as their parents! I thank you all!!!!
THE END!
Meet The Parents...
Susan and Fox!
By Kristie (Riley Dean's Mommy)
Susan Clarkson retired two years ago after working for the state of California for thirty-eight years. She also did cat rescue for fifteen years for Community Concern for Cats out of the Bay Area and helped form Cats about Town Society before developing severe arthritis in her back. Now she lives in Sacramento, California, with her six cats: Daisy - twelve years old, Jasmine (or Jazzy) - eleven years old, Mick - two years old, and two kittens, Patches and Midnight (who is deaf) - both eight months old.
In between the "two old ladies and three young squirts," as Susan puts it, is three year old Fox. Fox is Susan's CH baby. He is a long-haired black and white tuxedo kitty named after Michael J. Fox, one of Susan's "favorite people" (mine too!). He is Susan's first experience with CH.
In our interview, Susan told me about how Fox came into her life:
"I've had Fox since he was about six weeks old. A lady in rescue brought him to me. His mom and the rest of his litter - about three of four kittens - had died before [that]. He was really sick, not eating, dehydrated. I force fed him and gave him liquids for about two weeks before he came around...It was only after he started eating on his own that I realized he had a problem."
As for his CH symptoms, Fox can walk, but is stiff-legged and falls a lot. He has seizures occasionally. He has problems with non-carpeted areas, so Susan placed rugs on her floors so he can get better traction. However, he doesn't let anything stop him from helping Susan raise her kittens: "I bottle raised them from time they were about two hours old. Fox is their uncle kitty. They curl up with him and knead on him. They have since they were big enough to get around."
Another fun fact about Fox is that he "loves boxes! If a box is left on the floor, you will usually find him in it. Back this winter, I was doing a puzzle and left the lid to the puzzle box on the floor. The next thing I knew, Fox was in it. Now to really picture this, the box was about 12 x 12. Fox is nine pounds. This was one full box! He also has one of those pre-paid postal boxes that he curls up in - I'm not sure how he fits in!"
When I asked Susan if she could recommend a rescue for people in the Sacramento/Northern California area, she said, "I think Happy Tails is wonderful! They are in Sacramento. That is where my friend got her CH kitty. So many shelters would have put him down. He can't walk at all, but is the sweetest, brightest baby you ever saw."
Her advice for new CH kitty owners? Like many of us have known and said, it all comes down to patience. "It's amazing the things they can do, but you have to be patient with what they can't quite manage. Figure out a way to make it work," Susan said. "In return they will give so much love!"

Notes From Tanja
By Tanja Vranic
DANGERS OF USING OTC FLEA & TICK PRODUCTS
When Martha and her sisters adopted us, I did my own research about flea & tick products. Having a father with MS, 4 years of working experience in a pharmaceutical company, and seeing results of the deployment of the chemical weapons in Iraqi Kurdistan had made me more than cautious about using any medicine or chemical. I will never use any before reading the ingredients and the instructions.
Unfortunately, that is not enough. Not everything is written in the instructions we get when we buy any product. Companies that make chemicals, pesticides or medicines do not want us to know everything; they want us to buy their product. Some people have learned this the hard way.
"In 2008 over 44,000 cats and dogs had bad reactions to spot-on/drops/sqeeze-on flea products alone (that does not include sprays, powders, dips, shampoos and collars). 1600 of those ended up in death." Words I will never forget, written by Claudia Teitze. I had the huge pleasure to meet Claudia Tietze, an American lady owned by a cat named Tiny Timmy. Tiny Timmy is a wobbly cat. But he doesn't have Cerebellar Hypoplasia. Tiny Timmy is wobbly because the people who owned him before he was saved by Claudia and her partner used an over-the-counter (OTC) flea product that caused his neurological damage. Claudia has devoted her life to reveal the truth about the dangers of using OTC flea & tick products. Tiny Timmy is an advocate for safer alternatives through education; Claudia is his mum and his secretary. I asked her to share her knowledge and to give us advice on what to do to protect and not harm our kitties.
In this Issue we will meet Tiny Timmy, in future issues of our Newsletter, Claudia will give us detailed
advice about safe alternatives.
Tiny Timmy - one of Martha's best differently-abled friends :)
Here is the link to Timmy's videos: http://www.tinytimmy.org/timmy-tv/
ABOUT TIMMY
By Claudia Tietze
Tiny Timmy has a lot of similarities to CH kitties. He wobbles when he walks, sometimes has tremors and has very mild seizures where he "zones out". When we rescued Timmy, he had spent his life in
a Very Bad Place. They thought it was funny that he would get frightened and kept running until he ran into something like a wall to stop him. They trained their dog to chase him and let their other cat beat him up.
Timmy was described to us as having a "muscle disorder". The people in the Very Bad Place did not want him anymore. He had issues with his digestion; the only litter box for him was tall and he had to flop into it from a tall bed - then he couldn't get back out. This meant he likely messed in the house a lot. It also meant he, being a very sensitive boy, had fear and anxiety about going to the bathroom, especially since he is such a clean kitty at heart.
When we picked him up from the Very Bad Place, he was so weak he could hardly keep his head up. He could not walk. He had gashes on his nose from a cat and a big bump from running into walls in fear for his life. A little boy was laughing about how funny Timmy was when he ran and pushed him around on the concrete like a broken Tonka truck. If you can imagine, through investigation and discovery of Timmy's past while trying to help his healing with his wonderful vets, the place he came from before the Very Bad Place was even more hellish.
His name wasn't Timmy then. It was something else. A name we will never say. Timmy seemed more appropriate - named after the little boy who threw away his crutches in A Christmas Carol. It was a very hot summer when we rescued Timmy. There was an outbreak of fleas seemingly everywhere. We asked if Timmy had fleas and they pulled out a bottle of Sergeant's Flea & Tick Spray for Cats, bragging "only two bucks at Walmart".

Very quickly we could tell that there was something other than a "muscle disorder" wrong with Timmy. He had sticky dried stuff on his fur and it was dull. His eyes lulled into his head. He hung in our arms. We rushed him home and started to flea comb and bathe him. Apparently the "flea spray" didn't work very well. All in all, when we were done, we pulled more than 350 fleas off of his tiny little body.
photo taken when Timmy first came here
We took him, and the bottle of spray and the soap we washed him with, to our vet. The vet diagnosed him as having a reaction to pyrethrin and permethrin, very common ingredients in flea & tick products as well as household pet products and lawn care. They were also the two main ingredients in the flea spray used on Timmy. She did not think he would survive 48 hours. It was a Saturday, so we had a tough choice to make. Since the vet felt that even with ER care he likely would not live, we brought him home with instructions to watch for major seizures. If he had one, we would take him into the ER. We just could not imagine, after all he had been through, Timmy dying alone in a kennel never knowing love.
We held vigil over him for two weeks non-stop. Despite being so very ill, he had a spark in his eyes as if he was just waiting for his life to begin. We told each other and Timmy that as long as he didn't give up, we would not either. Beyond everyone's expectations - he not only survived, but he thrived!
Timmy and his custom scratching post (gift from Miss Nydia White)
Lookover
Timmy has done so many things no one thought he could ever do. He leaps, climbs, runs in almost a straight line, and brings joy to our lives daily. Once he sets his mind to something, he keeps at it until he figures out how to do it. He keeps trying and trying and trying, and never gives up until he does it. He doesn't pout about his differently-abled nature. If anything it makes him more sensitive to others and there is no doubt he is a very sweet boy. He has even made a sport of chasing his housemate, Emily, all over the house. He is playful and happy.
Through Timmy and his Healing Journey, we learned about flea and tick products and how harmful they are. We learned why these harmful products stay on the market and that even intelligent, caring pet parents hardly have the chance to make educated decisions about them. You never know what will send you on an odyssey, and Timmy was one such soul for us.
Timmy isn't alone. In 2008 over 44,000 cats and dogs had bad reactions to spot-on/drops/sqeeze- on flea products alone (that does not include sprays, powders, dips, shampoos and collars). 1600 of those ended up in death. Other symptoms include salivation, seizures, tremors, hair loss, renal failure and permanent neurological damage like Timmy's. There are safer alternatives, but large chemical companies do not make money on them because they cannot patent them. Even some pesticides highly restricted or about to be banned from agricultural use due to their dangers find their way into our homes and on our pets in the guise of "medicine". Please do not make a mistake. These are far from medications, they are pesticides and so governed by the Environmental Protection Agency Office of Pesticide Products here in the U.S. In other countries, these also exists with different names and labels, but they are there - in South Africa, Australia, New Zealand, the EU, the UK, Scotland, Ireland, Germany, Mexico and Canada to name a few.
Timmy, the kitten who wasn't expected to live 48 hours, just turned two years old. He is a Spokeskitty against harmful flea and tick products and an advocate for safer alternatives through education of pet parents. He has several Facebook Pages: Tiny Timmy's Healing Journey, where he shares his Healing Journey with his friends, full of ups and downs, and the Official List of Toxins Killing Animals, which is a clearinghouse for information on ingredients and products. He also has his own website where he exposes the truth about specific products and the industry that has allowed these harmful products to stay on the market.

Timmy has an organized group of volunteers across the US and around the globe. They go on "secret missions" to gather information on products and help spread the word, one by one, to others. I also need to thank his Facebook friends, because without them, we would not have been able to afford Timmy's wonderful care and continued protocol of acupuncture and supplements. These have enhanced the quality of his life and helped him greatly continue his Healing Journey.
Acupooky with Dr. Jeffrey Judkins at the Hawthorne Vet in Portland, Oregon
Since rescuing Timmy, we have learned so much about these products and their dangers. CH kitties and other differently-abled or ill, very young or very old cats and dogs are especially at risk. In fact, if you use these products on a CH kitty and they have a reaction, the manufacturer can claim it was not their product, but "an underlying health condition". Cats have a harder time in general metabolizing a lot of things that other mammals don't. Cats don't have the enzymes that allows their body to process many things, including "natural" ingredients such a lavendar, citronella, cedar, thyme and pennyroyal.
Timmy cleaning himself and his bush baby




All our cats and our dog are rescues. Some even have mild special needs, such as allergies. We weren't looking for another cat when Timmy found us, but we couldn't say no. We have never regretted our choice. He brings so much joy, happiness and inspiration to us and so many others. He is my hero. I can't imagine a life without Timmy in it.


LINKS


Safer Alternatives

http://www.tinytimmy.org/fleas/alternatives

Milty Blanket - The Milty Project - Tiny Timmy is a Milty Pet. If you buy a blanket with his logo
(Healing Paw Print) a contribution automatically goes to Timmy to help with his care.
Our Yahoo Group... CH CH CHat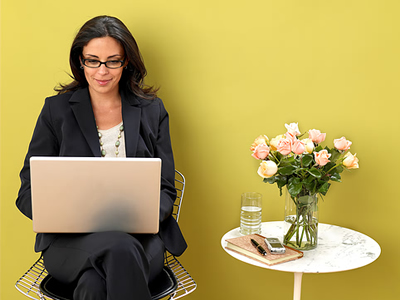 by Lizzie Holochwost
As we all know, we have a great chat room in our CH Kitty Club website, www.CHKittyClub.com - but do you also know we have a great chat room in our Yahoo group?
To the left of the messages you should see this:
Just click on the "Chat" button and there you are : ))
So, if we are looking to have a chat, please let's set it up! We can use either chat room, but we DO need to set chats up so we can all meet there.
I believe the chat rooms are a great tool especially for new CH parents!!
A Whirlwind Journey-Anatomy of a Rescue
BY:Gina Grone
Director, Beatrice Humane Society
Beatrice Nebraska
Pearl and Topaz with Gina Grone, June Liston and her wonderful Husband
What a week! For two tiny kittens, now named Pearl and Topaz, it was a true whirlwind. A week that carried them from Nebraska to Arizona, and a promise of a long, happy life. Their 1,200-mile journey began with several small but pivotal steps and united rescuers from across the country - people dedicated to the idea that every life is precious, no matter how perfect or imperfect, and worth saving.
On the way to the airport




Pearl and Topaz had an unlucky start to their lives. They were born with cerebellar hypoplasia, a condition that occurs when the cerebellum does not form completely. This condition seriously hinders their mobility, affecting balance and coordination. I have heard it compared to cerebal palsy in humans. I am not sure how many other kittens were born to their litter, but Pearl and Topaz are the only two who survived.

The visible effects of CH sometimes don't appear right away. When Topaz and Pearl started stumbling and appearing unable to walk, their owner took them to a veterinarian. The vet advised the condition was neurological and that they be put down, but the owner refused. However, she also could not care for them.

The kittens came to us a week ago Friday after their owner called the shelter, saying she had two kittens without a mom who were sick and she didn't know how to help. We were told one couldn't walk and had stopped eating.

That same day, I picked up the kittens, because the owner had no transportation. I took Pearl and Topaz to Dr. Robin Dishman, one of the veterinarians we work with at the shelter. Dr. D knows me well enough to know that I don't want to euthanize any animal, and that I want the whole picture before decisions like that are made. She gave the babies fluids and we offered food - they ate ravenously! Dr. D offered to keep them with her over the weekend to make sure they ate and got fluids if needed. We'd access them the following week.

A long time ago, someone posted a video on YouTube about a cat named Charley who has a condition called cerebellar hypoplasia. I had seen it many months ago and thought it was inspiring, but it had slipped my mind. Over the weekend, someone posted the link to the video again, and I almost passed it by. I stopped, though, and watched it again. It occurred to me that this was the same condition that afflicted Pearl and Topaz - and, it also occurred to me that if Charley could live a happy life with this condition, so could these babies.

The next week, Dr. D confirmed my thoughts about their condition, and diagnosed them with cerebellar hypoplasia. She recommended that the kittens be adopted together since they seemed to rely on each other.

The main issue was getting Pearl and Topaz into a home situation as soon as possible - a shelter, at least one as small as ours, could not provide the kind of environment needed for them to learn to cope with their disabilities. They need space and room to roam so they can develop their own unique methods of getting from here to there - Pearl and
Topaz couldn't do that in a cage.

Tuesday: the whirlwind begins!




On Tuesday, we began the task of finding a rescue or foster. We posted photos and a plea on the Beatrice Humane Society's Facebook page. Almost immediately one of our volunteers, Jane McGuire, offered to foster these babies. Jane is already fostering kittens for us, so we were very happy that she was willing to take in two more. Before we sent them to Jane, though, we wanted to monitor the babies for a couple of days to make sure they were eating, drinking, and using the litter box properly.

In the meantime, Jane started doing some internet searching on her own. We were searching on our end, too, and looking for contacts, but Jane struck gold. Through her postings on Yahoo groups, she received a tip about a group on Facebook called "Cerebellar Hypoplasia Cats and Kittens."

We took the tip and ran! I immediately requested to join the group, and as soon as I was approved, posted the plea for Pearl and Topaz. Within minutes, the group's owner, Debbie Martin, was on the case! Debbie made the connection for us with Dawn Kavanaugh at All About Animals Rescue in Phoenix.

More quickly than I can even remember, Dawn e-mailed me and said AAA was willing and able to take these kittens, and she promised to adopt them out together. After a flurry of e-mails between Dawn, Debbie and myself, by 11 p.m. Tuesday night I was 95% sure they were going to Arizona.

Now, how do we get these kittens to AZ? And when? And could we even afford it?

I proposed a road trip to my niece ("want to zip over to Phoenix with me this weekend?"). She was all for it, until we started calculating the cost of gas - but I was determined to drive there if it came down to it.

Before we had to start emptying out our piggy banks for gas money, Dawn and Debbie let me know they had a volunteer who is also a pilot - June Liston. They said June would be able to fly in to Lincoln on Saturday to pick up the babies. All I had to do was get their health certificates so they could fly, and meet them in Lincoln.

June Liston meets Pearl and Topaz at the Lincoln, Nebraska airport.



Today, Sunday, May 29, was the big day. Pearl, Topaz and I drove to Lincoln to meet June. On the way, I talked to them, assuring them that though it would be a long trip, they would end up in a place full of love. I don't know if they heard me - they slept through most of the drive.

I thought it would be difficult to hand over these babies to a stranger, but when I met June Liston and her husband, all of my hesitation was gone. There is no doubt Pearl and Topaz were making this trip in safe, loving and capable hands.

As I write this, Pearl and Topaz have landed safely in Arizona. They are on their way to their foster home and eventual adoption. Mission accomplished, but their story is not over. We hope to hear updates on their progress and when they are adopted.
A good bye hug from Gina Grone
One final snuggle!
Never, ever, was there a question in my mind that this heroic effort by so many wonderful people was worth it. You see, I believe Pearl and Topaz were meant to end up in Arizona from the get-go. Someone in Arizona, or someone who will adopt them from AAA, needs these two cats in their lives.
All of us, everyone who contributed through action, prayer, kind words or donation, played their part in the universe's plan to get them there. Each step, each contributor was vital for this journey to happen.
These two babies completely stole my heart. Their determination and will to live is inspiring. Holding Topaz close to my heart, helping him eat and playing with him, I literally could feel love and gratitude coming back from him. Those moments spent with him and his sister mean more to me than glory in a newspaper article or on a web site. They have so much to give. They are truly precious gems, and they deserve everything that was done for them.
Whoever adopts these two will be rich, in love, in adoration, and in spirit, because of what Pearl and Topaz will bring to them.
A couple of years ago, another small group of rescuers from across several states banded together to get a feline leukemia cat named Charlie from the Beatrice Animal Shelter to a sanctuary in Wisconsin. Funny thing - he never made it there. Charlie ended up being adopted into a fabulous home with two ladies in Illinois. He lived only a year or so after that, but he lived a life full of love and of being pampered. He was meant to be with those ladies, and our little group was the means by which the universe got him there.
So thank you, everyone:
Topaz's and Pearl's original owner, for not euthanizing them and for calling the shelter.
Dr. Dishman, for caring and being objective.
Jane McGuire, for finding the Cerebellar Hypoplasia Cats and Kittens group on Facebook.
Debbie Martin, for immediately taking up the cause and contacting All About Animals.
Dawn Kavanaugh, for agreeing to take them in so quickly and without hesitation.
June Liston, for volunteering with AAA and making the flight this weekend.
Everyone across the country, including several people here in Beatrice, who donated money to help with their transport and further care.
The universe, for allowing us to meet these beautiful little souls, to experience their wonderful-ness and love, and allowing us to be a conduit for their rescue and happiness.
Thank you, thank you, thank you.
I came home from the airport today, feeling a bit of a hole in my heart - but then my Lily climbed up on the couch and snuggled on my chest. My own special needs girl was telling me that everything was ok, and she reminded me how much love I already have here with her and my other babies. So thank you, too, Lily. (See what I mean?)
Also here is an article in the
Beatrice Daily Sun of This Rescue
Gina Grone
Director, Beatrice Humane Society
Beatrice Nebraska
Birthday Blurbs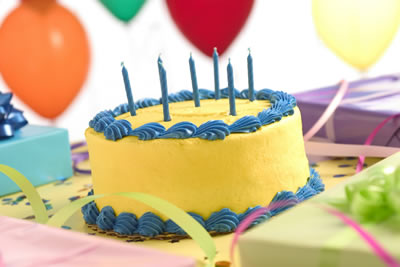 Happy Birthday Riley Dean!
June 20, 2003
by Kristie-his doting mommy
Riley Dean came into this world on or around this day in 2003. Because he was a stray, the date is approximate. He came to us on July 23rd, but the vet said at the time that he was "about four weeks old." So this is the day that we've chosen as a family to celebrate! Riley Dean gets his very own party every year, complete with invitations and decorations. One year he had a Super Mario Bros. theme. Another year was a space/rocketship theme. Once we took the show on the road and took him to Monterey on vacation. Every year on his birthday, he gets to eat all of his favorites (like shrimp and Temptations treats), and he gets to spend the day napping comfortably in everyone's laps as they lavish him with attention (wait, how is that different than every OTHER day?). Happy 8th Birthday, my sweet, smart boy!
************
Millie (June 1, 2010)
by Faythe R. Goldsmith
Proud mom of Millie the CH Kitty!
My little Millie has her FIRST BIRTHDAY on June 1st! She was supposed to be a foster kitty that I had absolutely no intention or thought of adopting. I had adopted 4 previous kitties (1 mother and 3 kittens), but Millie was JUST going to be a foster! The rescue group didn't list her as having CH. She had been to the vet, and she was "wobbly" but no one considered CH. She was just a little kitten rescued from Gaston County Animal Shelter that had a bad case of ear mites that the vet said could have caused her to be "a little off balance". When the transporter arrived at my house that night, the moment the carrier door was opened and she "wobbled" out, I was totally in love!!!


I contacted Hilary Sontag with Furry Friends Rescue that very night and told her to fax or email me the adoption paperwork! I have never regretted my decision for a moment!




She is the happiest and bravest little kitty I've ever seen. She was a month older than the 3 (former) foster kittens that I had adopted, but was about the same size as they were. When they would take off running and playing, she'd take off right with them. She usually fell before she'd taken 2 steps, but she always got up and took off after them again. My cat tower in the living room is rather high, and one of the first times she climbed it, she overbalanced on the top level and fell (but luckily, she fell right on top of one of my "plump" boys, which broke her fall). I knew she wasn't giving up on climbing with the others, so I gathered up all the bed pillows I had except the one I use, and placed them all around the base of the tower. Now when she falls, she bounces! The good news is that she doesn't fall as much as she used to, at least from the top of the tower!


She gets overbalanced on the floor sometimes, and her back end goes one way while her front end goes the other, but she just gets up and goes on. My other cats were a bit standoffish at first, because she had such a different gait. One of the funniest things she did when she was smaller was, when running, her back end would PASS her front end, she'd look at her butt, and put on more speed, trying to get her front end ahead of her back end! As the others got more used to her, they would actually stop and wait on her when she was having major balance problems. Who SAYS animals don't have the ability to reason!
My vet ran a variety of tests on her, and ruled out the bad ear mite problem as being her problem. What she finally decided was that it was possibly CH or possibly she had eaten the tail off a Blue-tailed Skink, which is toxic to cats. Since she was a shelter baby, we had no way of knowing whether she'd had access to any lizards, so we're just staying with the CH diagnosis. What my vet wanted to try was Prednisolone, which I give to her in Greenee's Pill Pockets (a GREAT invention!). At first it seemed to improve her balance, but over time, I've gotten to where I'm not seeing much improvment when she's off the meds vs. on them. The downside of the Pred is that it has stunted her growth, but that's not a bad thing, really. She's very healthy in all other respects and has a great appetite; she's just in a very "petite" package! The vet hasn't wanted to put her on any meds for her seizures so far, as she only seems to have them once in a while when she's napping. When she wakes up completely, she comes out of the seizure, but she pees on herself while she's having the seizure, which seems to confuse her. It's not too bad, and if the seizures ever increase in intensity, causing her to pee more, I might consider diapers for her (which are available, along with suspenders to help keep the diaper on, through
www.handicappedpets.com ) as well as discussing meds with the vet. I found out the hard way NOT to try and hold her when she's having a seizure, unless she's on my desk when it occurs (and then I hold her WELL AWAY from her teeth and claws). She doesn't know what's she's doing when she's "out of it" and will bite down on anything or anyone that touches her, as well as lock her claws on them. She totally wrapped around my forearm and clamped down on my wrist during one of her first seizures when she arrived here, but I could tell it wasn't intentional.
I LOVE my little Millie, and cannot imagine not having her in my life. Her CH is mild, but everyone I've been in contact with who has experience with CH kitties says the same thing, they are happy, wonderful, and loving cats, and definitely deserve their shot at a good life with loving parents. Early on, she had some problems in the litter box, either falling over backwards or flopping down sideways, but a litter box with high sides for her to lean against was all it took to correct that problem. My other fur-kids seem to like the higher-sided litter boxes as well. The one big difference I noticed in Millie and the 3 younger kittens was that Millie was "slower" to notice her surroundings than the other kittens (i.e. birds eating seed out on the deck, lizards running across the porch, the sound the toilet makes when it flushes, etc.). She has finally caught up with them now, but at 9 months of age, she was JUST noticing things (other than the other cats) that the 3 smaller kittens would have noticed at maybe 4 or 5 months of age.
You will also notice that I CANNOT get a picture of her with her beautiful eyes open! She has caught on to the "flashy thing", and will close her eyes every time I try to catch a shot of her! LOL

************
Ivan Turns Eight!!
by Cherine Meyer
Here's my little love, Ivan. I found him outside all alone underneath a friend's guinea pig cage. He was tiny and surprisingly doing an okay job fending for himself out in the woods behind my friend's house. He was living on guinea pig leftovers and who knows what else. I lured him over to me with a little American cheese (horrible, I know). I brought him home, cleaned him up, and took him in. In the beginning, I planned on finding him a home, but after a day or two I knew it was meant to be me. He was a handful of a kitten, and I knew there was something different about him. I loved him anyway; he was the most loving spaz of a kitten I've ever known. Now eight years later not much has changed, he's the biggest ham of a cat on earth. If he's not directly in your face as you sit on the couch, he's not happy. He will literally climb up you and make his happy kitty feet and purr like there's no tomorrow. He loves his adopted brother Mouse, who's 7 and his adopted sister, McBain, who's one 1. He spends most of his time cuddling with his people or siblings, laying in the sun, grooming himself (as well as his siblings), and eating (probably his favorite thing to do). Occasionally without notice or warning, he springs back into kitten mode and is extremely playful and quite silly. So what if he has trouble on stairs, who cares if he falls over for no reason, he's a complete love and I wouldn't change the past eight years for anything. Here's to another 8+ more :-) happy birthday buddy!
Here's me and Mouse:
Here's me and my little sister:
Here's me and Mouse snuggled up on daddy's hand. Mouse is cleaning my head:
Here I am laying with my brother and sister:
Just before this picture was taken I was taking care of my brother Mouse. He suffered serious skin irritation from a food allergy and as a result pulled out a lot of fur behind his head. We were all kind of nervous about him, he was very withdrawn and depressed. Through weeks of cortisone shots, hypoallergenic food trials and vet visits I helped take care if him. I would help him groom himself and would spend hours soothing those itchy spots he couldnt reach by himself. He's doing much better now, and we've gone back to doing more fun things, like sitting in the window together :-)
**********
Effie and Lovey turn *1* this month!
Happy First Birthday to my beautiful CH Twin Girls: Effie and Lavinia! They blessed the world with their birth on June 23rd! I hope they bless me with many, many years of being their Mommy!
Melissa B. (Missy) Green
Wobbley Bloggin'
Seven Reasons I Love Catster

By Riley Dean
(With A Little Help From Kristie - Riley Dean's Mommy)
I love social networking! Catster is a social networking site for kitties and their parents (www.catster.com). I have had a Catster page since August of 2006. My mommy does most of the work, but the personality of my page is all ME: Riley Dean! Today, I just wanted to tell you about some great features of my Catster page. I hope this will help to explain what Catster is to those who don't know, and also tell some of you who already have Catster pages how you can get even more out of your account. Here are seven reasons why I love Catster!
7. Gifts and Rosettes!
Some say it's better to give than to receive. I like both! One of my favorite things is to send gifts and rosettes to my online friends. A regular Catster account is free. My mommy got me CatsterPlus, which is $19.95 a year (or $3.50 a month). We are both very happy with it! With the CatsterPlus, I get thirty "zealies" a month. Zealies are used to "buy" gifts and rosettes (little graphics with a personalized message attached) and post them on our friends' pages. The gifts and rosettes often come in themes for holidays, birthdays, or just everyday use. Even if you don't want to pay for a CatsterPlus membership, a regular free membership is great, too!
6. Pictures and Video!
What better place to display the perfection that is Riley Dean? Here you can have your mommy or daddy post all of your best snapshots and videos. It's easy to upload, only takes a minute, and best of all, it's like a museum of you! Start the admiration!
5. Coupons!
Lots of times, the sponsors of Catster are companies who make litter and cat food. They offer coupons that you can click on, print out, and use at any store! Coupons can sometimes be a dollar or two off, or free trial sizes. It's a great way to try something new, or get a discount and save money on a product you may already use. That means more money for treats!
4. Information!
Catster also has many valuable services for us. For example, there's Ask a Vet. Actual veterinarians are online (I like them better that way - I hate going to the vet!) to answer general questions about our health and behavior. There is also Cats 101, where our mommies and daddies can find advice and information on insurance plans, the best toys and furniture, and even litter! Very important!
3. Catster Local!
Aside from information that is valuable to everybody, you can also find services specific to you and where you live. You just type in your area code and click on the service you are looking for. You can check for groomers, vets, and even pet photographers in your area. If you're going on vacation, you can enter the zip code of your destination to find pet-friendly hotels and resorts.
2. Groups!
There are tons of groups you can join. Some groups I belong to are "CH Kitties (Cerebellar Hypoplasia)," "CH Kitties Are Special - We may stumble, we may fall, but we will love you best of ALL!" and "hooray for cats with cerebellum hypoplasia!" These are groups where you can post questions, share advice, and swap stories! They also lead to...
1. New Friends!
Of course my FAVORITE thing about Catster is meeting new friends like you guys! This is true whether I'm friending somebody I know from another group (like the CH Kitty Club!) or meeting new kitties who have Catster pages. A quick search of "cerebellar hypoplasia" or "CH" can result in the pages of CH kitties all over the country! Sometimes a search of "special needs" allows me to meet kitties with disabilities that may be similar to or different from mine. For fun sometimes, I even type in "Riley," just to see how many cats have the same name as me! I love friending new kitties and seeing their pages.
If you would like to be my friend, just go to Catster and request me, Riley Dean!!!!
Mommy's Note:
I just wanted to make it clear that neither Riley Dean nor I am being paid to endorse Catster in
this newsletter. We just think it's a great site and a valuable resource for CH kitty parents.
Fuzzy Tales


by Janice Branwood
Wow, another month has passed, and we've had so many wonderful CH Kitty Club success stories. As we enter the month of June I have just two stories and some thoughts for summer.
***********
Our first Fuzzy Tale is about lovely Lilly Grace (proud mom Jennifer Jasensky). Lilly is a more severely affected CH cat and her movements are at best slower than some as she doesn't really have use of her hind legs. She loves her "Swiss Cheese Chalet" and tunnels, but recently was given a basket from a family member who passed over "Rainbow's Bridge". So whats the big deal you say? Well, when Lilly was first put in it she just stood there face down and did not move a muscle. It had a very nice pad in it, and mom was filming this event. After realizing she had not a clue, mom put the camera down and repositioned Lilly Grace, more comfortably and it was shear delight for Lilly Grace. Her picture shows how comfortable she is in her new basket. Although Lilly Grace cannot get in to the basket herself she has learned to tip is sideways and flip out of it, to return to her "chalet" or tunnel to sleep, see Lilly has yet to know that she can sleep in the basket too....for two hours she laid there and never closed her eyes. Its a new experience, and time will tell if she will master sleeping....until then her "chalet" rules!
***********
Our second Tale is another from our friend Ziggy (Lizzie and Neal). He loves to play hide and seek with mom, and the pictures provided display his antics. He will place himself head first in between pillows and of course in his mind is "hiding". Truth be told his "bum" is showing and gives away his hiding spot.
Then there is the "lets flip the pillow over on myself and hide trick". Again the pillow hides his face and most of his body, but a dead giveaway seems to be the feet hanging out from under the pillow. In his mind, he's playing a good fun game, and mom plays along just like a non-fur baby by calling out, "Where's my Ziggy??".............and of course out pops Ziggy again from being partially hidden under something.
It's such a fun game to play over and over. Fur-kids never stop being kids no matter how old they get, they just learn new tricks to keep us amused.
**********
As I finish this months column, I think back on my two years with Jewel and her accomplishments, adventures, misadventures, and unconditional love. Isn't this what saving lives of CH kitties is all about? No matter how slight or severe their affliction may be, we all marvel at their abilities day after day. Please save your stories for future Fuzzy Tales, as I will be on hiatus for the months of July and August...Enjoy your summer and special times with all of your fuzzy friends.
I can do it myself, I'm a big girl now!!!


by Jennifer Jasensky
Call it CH temper or terrible twos, but Lilly Grace is there.

She has decided that many things I used to help her with she can do by herself, and she gets verbally upset with me or pushes me away if I try to help.
Lilly Grace's CH is severe, some things will always be limiting, but I love the fact that now she has decided that she will stand up to eat her lunch.

Not dinner, not breakfast, but lunch, that's a standing affair.

I put her mat in front of her, place her bowl, and she swings from side to side to get away from it.

But if I stand her up on her feet and let her lean against my hand, she happily eats her lunch.

Why at the age of four does she now feel that standing during lunch is the only dignified way to eat?

Maybe the royal wedding a while back had an affect on her.

If that's the case, I hope she doesn't decide she wants any dress that Duchess wears because I hear they fly off the shelves.


I may never know why the change, but as sweet and cute and cuddly as CH kitties are, CH temper is as mystifying as it is adorable.

"Leave me alone mommy, I can do this by myself."

I believe she says that to me a lot.

Getting down from her cat tree, when I'm holding her under her belly (not helping her), she can do it all by herself, how dare I lift a hand to help.

When she misses her perch off the side of the bed and swings for a few moments, I don't dare run to help, I'll get a stern look and a verbal scolding once she gets herself situated.
I think sometimes CH temper could be due to the fact that they want to do things but get frustrated by some of their limitations, other times it's just a cat being a normal cat. They all know better than we do after all.

I guess the key for Lilly Grace and me is to watch her CH temper and make sure it is just that and not something painful like a hurt tooth causing discomfort, or a constipated belly.

Ever vigilant, I will honor her wishes and let her eat her lunch standing up (by herself of course), but I will keep an eye on what other underlying conditions may have caused the crankiness.

Change, whether good or bad, is a change, and we who are charged with caring for our beautiful CH kitties should be careful to watch for a change that could mean something is hurt and needs to be seen by a vet.

As far as Lilly Grace eating her lunch standing up, I don't think that requires a vet visit, but it is awfully cute.
Moving With A CH Kitty
by Amanda Maurer
CG's no stranger to moving. In his short three years of life, we had moved three times. He's always been a champ, a curious little guy, who goes with the flow.
But this fourth time was different. My fiance and I decided to move in to our new place gradually as we both hate the stress of moving in one evening. Plus our schedules didn't allow a one-day move, so it was the most practical thing for us to do.
Big mistake.
The gradual removal of my stuff from the apartment I shared with three female roommates put CG on high alert. He'd mope around as if I was leaving on a trip; a personal attack on his cuteness, he was sure.
When I'd pack up things and stack them by the front door, CG would sit by the boxes and scoot his rear closer and closer to the pile as if to say "You're going to take me too, right?"
I'm happy to say CG's moving day eventually came and he was thrilled to see where all of our things had disappeared to. He's now a super-happy camper, and you can tell he's especially glad that the confusion is over, the boxes are gone and arranging the apartment is over. Nonetheless, moving can be super stressful on any kitty, especially a CH one. Here's some great advice I received about how to deal with this:
Try to keep life as normal as possible up until moving day. This includes keeping all of your cat's stuff out and available until the last moment. Chances are they'll notice the stress and extra activity around the home, but at least they won't be anxious about their own stuff.
As you pack up things, be mindful of the new dangers that are around. You may be exposing new hiding spots, areas once blocked to prevent CH-cat access. Also be careful with packing materials (packing peanuts, box cutters, etc.).
If you have to move gradually like I did, and you can tell your kitty is stressing out, try taking your cat to the new home, so he can see where your stuff is going. That way he can see that things aren't just disappearing, they're going to a new place. This will also allow your cat to get to know the new place gradually.
Lavish your cat with lots of love. I think the stress of the situation rocked CG's confidence. By spending extra quality time with him, I tried to assure him that I loved him very much.
Be careful with boxes. Cats LOVE them, and CH kitties can easily climb into them or bump into them. Take time to make sure your cat isn't in the box you're packing, and if you're stacking boxes, make sure the pile is sturdy enough to take on a wobbly kitty bump.
When physically moving your cat, make sure he's safe in a carrier. If it's a long trip, make sure food, water and a litter pan are available. Make frequent stops so the trip isn't overwhelming for him.
When you're moving out of your old place / moving in to your new place, confine your kitty to one room for a while. Make sure he has access to food, water, his litter box and a safe place (a bed, blanket, carrier). This will allow your cat to get to know the new place gradually. It will also ensure that he'll stay safe and out of the way as you move things.
When moving in to your new place, do a quick safety check. Is there anything on the floor your cat can swallow? Are there bug traps a CH kitty could step on by mistake? Are there any sharp objects a cat can bump into?
Allow your cat to explore your new home gradually. Be patient as it may be overwhelming for him. When he does start exploring, praise him for being brave.
CG moping:
Sitting near a pile of stuff I was moving:
CG in his new home:
CH Trivia....Win A Prize!!
by Shannon Kelly-Collar
**
Cat Facts and Trivia.
Hi All! Welcome to the newest article in the CH Kitty Newsletter. Each month, we'll give you some kitty facts and then ask you a trivia question about last months Newsletter.
I will pick one person from all the correct entries and send your kitty a homemade toy.
**
Now that the rules and things are out of the way, lets get started!
Our cats ears....
Did you know that cats' ears pivot 180 degrees?
A cat's ears contain 30 muscles! That's a lot of muscles in that tiny little area.
It takes a MINIMUM of 12 muscles to control a cat's ear movements.
After reading that, I thought of my cat, Tucker, and how warm his ears always feel. They sure get a work out don't they?
Now, on to the TRIVIA question.
What color(s) toy is Martha playing with?


To enter the Trivia contest, please visit my blog, and enter your answer here:
Good luck everyone!
CH Siblings
by Erica Posada
Bella & Bandit, Zach & Zoey
CH siblings are quite fun! Double the fun, double the trouble! I have the pleasure of owning two sets of CH siblings. I have also owned two normal siblings! I would say owning siblings is quite fun, and it is truly amazing to see the bond between siblings.
Matthew & McKayla
My oldest CH siblings, Matthew and McKayla, have been with me since the wee age of 6-8 weeks. They are moderately affected. It wasamazing seeing them grow up together. They were always snuggling with each other and playing with each other. I would almost say they have their own special language to communicate between themselves! They truly have been a pleasure to have, even Matthew with his lovely litter box issues! I have shared many stories about them previously in our newsletter. McKayla on the other hand has seizures, and a calicivirus scare which led her to be hospitalized with a feeding tube. These two are my babies and I would give it all for them! I like to refer to Matthew as the big momma's boy. McKayla is the independent little princess. These two are the snugglers, and you can catch them snuggling with each other or with their honorary CH sister, Serenity. I have a lot the pictures ofthem snuggling with each other and with me!
Zach & Zoey
Then I have Monkey and Mckenzie, who I got at about twelve weeks, and who are mildly affected by CH. They are very independent, which is great!! They love each other and every other cat in the house. Monkey was originally named Mikey but it changed to Monkey. He did not care that he was different and would climb the couches, cat trees, etc... he was a determined little guy. I would always see him climbing and say, " You little Monkey!!!" and it stuck! McKenzie on the other hand, the more timid of the two, was very affectionate when isolated. When they first arrived at my home, she figured out she liked the kitties more than she liked me and barely allowed me to touch her! But that was not okay with me, and since she loves Serenity's food, we now are bonding by sharing Serenity's food. She allows me to pet her when she eats. McKenzie does not climb as much as Monkey but I think she is capable, she just chooses not to.
Matthew & McKayla
I also own Zachary and Zoey who will be 6 this year (they do not have CH). Their bond is so like the typical brother and sister human bond! You can see them laying next to each other and grooming each other, They have that, "I love my sibling" look, then out of no where, one has had enough. One of them will smack the other as if to say "Okay I've had enough, now leave me alone!"
Monkey & McKenzie
Like I said in the beginning, double the fun, double the trouble!! Many rescue groups have CH siblings that would ideally do better together. They have each other to play with safely on an even playing field. Many are truly bonded as they have been togetherand helped each other out through their times together. Please, please, please think about adopting one or two CH cats! CH truly does not usually mean more work... but it definitely means more love and more fun!!!
Monkey & McKenzie
Erica Posada
Clifton, NJ
VP of Angels of Animals, Inc
Mommy to CH kitties: Matthew, McKayla, Monkey, McKenzie and Serenity
Zach & Zoey
The Interviews...Princess and Peanut
My name is Princess and I was born with Cerebellar Hypoplasia so everyone called me a "special needs" kitty.

When I was 3 months old I was adopted by my Dad. I have difficulty with my hind legs (they seem to do only what they want to do), and I wobble when I walk or run.
I was a tiny, skinny little girl back then, but with the help of my Dad and siblings I have developed better muscle tone, balance, and have a beautiful coat.

I love to play chase and quite literally live up to my name: I am in charge.
We have plenty of toys and places to climb, and I am able to do well by myself. I give Dad panic attacks when I get caught up in all of the fun and fling myself off the upper levels of the cat trees. He has placed items around the house so I can climb up to look out of the windows since my jumping still needs some work. I love watching the leaves blow around and all of the birds and squirrels.

In the winter Dad brings a little snow in the house for me to play with.

My favorite place is a blanket-lined basket that I use every day to bask in the sun and work on my tan.

I don't feel that I am any different from my siblings, I just have to figure out an alternate way to do some of the things they do. I am 5 years

old

now,
and I am healthy, happy and wouldn't change a thing about my life.
**********
Peanut came into my life at a time I wasn't looking for another pet - but fortunately enough he picked me! His clumsiness and wobbles make him even more precious to me, and I love that he's a living example of how persistence can pay off. He has a little bit of difficulty getting around sometimes, but you'd never know it - he is such a happy guy and adapts to whatever situation he's in. Peanut has changed how I look at ANY special needs animals; before Peanut was in my life I might have avoided adopting a special-needs pet out of fear of the unknown but now I know that special needs just means more love to give. Speaking for myself, I will probably always seek out the special ones now. :)
**********
If you'd like you CH Kitty to be interviewed for her blog and for the newsletter, please email Amanda.
Speed Racer
by Mary DeWitt
I would like to share information about a very kind and talented woman who made what we now refer to as a 'Racer' for my CH cat Ernie:
You may recall my inquiry early last month about affordable support vehicles, to which RuEtta Gray (CHKittyClub member and mom) responded with an offer to send her kitten's cart because Racer didn't like to use it. Of course, as the fairytale goes, it was tooooooo small! So RuEtta then offered her amazing PVC construction talents toward making a custom cart for Ernie....and it was juuuuuuust right!
There are other styles of PVC support vehicles for a variety of cat and dog challenges - see especially YouTube videos - and RuEtta is totally capable of building them, made-to-measure. So if other folks are interested and not-so-gifted (like me...), perhaps you'll get in touch with RuEtta to provide their four-legged friends with exercise and transportation!
RuEtta's e-mail address is ruetta@att.net.

The least expensive vehicle I'd seen ran about $100, and was a 'one-size fits all' affair - not a good idea, in my opinion. Custom carts and wheelchairs start at $250! Not only was the price a concern, but I wondered whether Ernie would have the strength to get one moving.

The lightweight PVC is perfect, and the first time Ernie was placed in his Racer he had 'help' getting started...'seems two of our other cats have been certified as Rogue LVNs specializing in wheelchair marathons.

Photos and videos of other PVC designs for different mobility challenges are available online at:
Walker for severe CH Kitty
Homemade cat wheelchair
Cat Wheelchair: Day 1 - Spectacular Play
Cat Wheelchair: Day 2 - Exploring a Toy
http://php.louisville.edu/news/news.php?news=1205
http://www.handicappedpets.com...
http://www.make-and-build-dog-stuff.com/build-a-dog-wheelchair.html
pvc dog wheelchair x-large dog
Butch's New Wheel Chair
Sweetheart
Adoption Update...Nanako!
Nanako has been with us since early November 2010, when she was a mere 8-9 weeks old. As she's grown bigger, she has gotten much better at getting around. When we got her, we classified her as moderate-severe, but now I'd downgrade her severity to just plain moderate. She still tumbles quite a bit, especially when she gets excited or scared, but she can generally walk pretty well on her own. Her new favorite spot to lay is on our computer chair and she'll steal the spot as soon as someone leaves it. She'll also try to kick one of our non-CH kitties off of it, if he's lying up there! She climbs up into the bed with us every night and lays right in between our heads. When I wake up, she flops over to cuddle, purring and meowing really loud the whole time.
She's just the biggest bundle of love and the sweetest cat I have ever met. I really don't know what I'd do without her or how I ever lived without her before! She still gets pretty messy and sometimes misses the litterbox, but she always tries her best and is very independent. She rarely asks for help and if you try and help her without her asking, she tells you very loudly that she can do it on her own! She gets along with all our other cats, and our dominant (non-CH kitty) that she previously didn't get along too well with has started playing with her. It's absolutely adorable because they chase each other from room to room and Nanako actually does really well without tumbling or falling too much.
Besides her CH, she seems to have some kind of food allergy and the only type of dry food she can handle is gluten-free, so I feed her Felidae gluten-free. Any other type of food, even one meal's worth and she gets loose stool. She also has a couple of bad canine teeth - one that grew in bad at an angle and is half the size it should be and a couple of baby teeth that have no adult teeth behind them. All-in-all, though, she's really healthy, very happy, and sweeter than ever!
Nanako Eats Yogurt
Deceptive Sweetness
Bye everyone!!
We hope you had fun reading this months newsletter. Mommy says lots of people work really hard to make it so very special! So me and Tardy want to thank every single one of you, because you make the world see just how special WE are!!!
See ya next month!!
Love!
Ziggy Wigg'n
*****
Tardy Peebucket President of The Newsletter and
Ziggy Wigg'n
Elizabeth Holochwost
Neal Helman