What's cooking this week?
KEVIN GILLESPIE RUNS CHEF STAND AT THE OTHER GEORGIA-FLORIDA GAME -- FALCONS VS. JAGUARS ON DECEMBER 15
Thursday night's Falcons versus Jacksonville Jaguars game kicks off at 8:20 p.m. -- later than the usual Sunday afternoon time slot. That works out great for Woodfire Grill's Kevin Gillespie who is hosting the chef stand at 2View Restaurant during the December 15 game. To find him and sample his fare, head to the Georgia Dome's east end zone on the executive concourse (near the suites). You can keep an eye on the field via large screens.
Gillespie has some hearty eats in his game plan. He'll prepare pork belly wings with ranch sauce and salt and vinegar chips, along with "currywurst," bockwurst with red cabbage-horseradish slaw, curry ketchup and German potato salad.
SANTA CLAUS GIVES REINDEER TIME OFF, TAKES MACY'S BUS TO SAVANNAH ON DECEMBER 18 FOR "BELIEVE" TOUR STOPOVER
Santa knows that Christmas is all about faith and believing. Taking his message of Christmas magic and good cheer on the road, Santa set out on his "Believe" tour on Thanksgiving Day -- perhaps you saw him in the Macy's Thanksgiving Day Parade? At the parade's end, he traded his sleigh for a shiny bus and set off from NYC to visit 26 cities across America in 26 days (track his path at www.macys.com/believe).
On Sunday, December 18, he'll pull into the Macy's at Oglethorpe Mall in Savannah where he will read a story to the children and listen as they share their Christmas wishes. Photos will be taken and available to purchase, and parents are welcome to bring their own cameras as well. Continuing its three-year tradition, Macy's "Believe" campaign invites children to mail letters to Santa via Macy's Santa Mail Letterboxes. Macy's donates $1 per letter mailed in store, up to $1 million, to the Make-A-Wish Foundation®.
Macy's at Oglethorpe Mall: 7804 Abercorn Extension, Savannah; 912-353-3611.
DUCK, DUCK, GOOSE...AND GRASS-FED BEEF. BUY THESE AND MORE AT SPECIAL PRICES DURING THE WHITE OAK PASTURES ONLINE SALE THROUGH DECEMBER 21
Guests are coming for a holiday dinner. Get ready. Green-Eggster Dad only wants consumables, no ties. Perfect. White Oak Pastures' online store is offering special discounts on the following items when purchased and shipped through December 21 . . . in the nick of time for holiday hosts and chefs. Traveling or wanting to send White Oak Pastures' tender meats to friends and family? The store will gladly ship your purchases to grandma's house or to other lucky recipients.
White Oak Pastures is a multigenerational farm located in Bluffton, Ga. Animals are raised in a humane fashion, and sustainable, ecologically sound practices are followed. The result is flavorful, nutritious and tender meat that shows you care about what you eat. Visit White Oak Pastures' online store to take advantage of all the mouthwatering specials!
ATLANTA RESTAURANTS ARE MERRY AND BRIGHT WITH HOLIDAY PLANS
What a relief to know that amid the running to and fro with holiday shopping and activities, Atlanta restaurants are there to help us check off the "celebrate" and "Christmas Eve/Christmas dinner" boxes on our to-do phones. New Year's Eve? That's coming. One thing at a time.
Be loud, be proud, be tacky. Haul out your holiday sweater for Atkins Park - Smyrna's "Tacky Sweater Party" on Friday, December 16 from 10:30 p.m. to 2:30 a.m. This fun event will have it all: drink specials, an appearance from Santa, DJ Bigg H spinning holiday favorites and house cash prizes for the top three tackiest guests in attendance. The Smyrna tavern plans a big party on Christmas Eve, showing the holiday classic "A Christmas Story" all night and offering a limited Chinese menu as well as all of your tavern favorites. Atkins Park will be open until 10 p.m.
Sister tavern Atkins Park - Virginia Highland will spread holiday cheer at a Holiday Customer Appreciation Party on Wednesday, December 14. A limited open bar from 6 - 7 p.m., a tasting station and treats from Santa keep all merry. The restaurant will be open Christmas Day beginning at 6 p.m. to offer a special dinner priced at $20 for adults, $15 for young adults and $8 for children under 10 years old. The tavern also will be open at 6 p.m. on New Year's Eve. For reservations, call 404-876-7249.
Don't you love giving and receiving? Sign up for a free Chepe's Rewards Card, if you don't already have one, and receive $20 in Chepe's Rewards Card credit for every $100 spent on holiday gift cards in a single visit through December 31. That's four times the usual one point for every $1 spent at Chepe's Mexican Grille. Chepe's gift cards are much appreciated and can be purchased and used at any of the eatery's five Atlanta-area locations, including the newest one in Johns Creek. Rewards points don't expire or incur fees, so there's no pressure to use them up by year's end.
Honor Christmas Day with a special dinner planned by Briza Executive Chef Janine Falvo. Located at the Renaissance Atlanta Midtown Hotel on West Peachtree, Briza brings elegance and a taste of the local South to the table. Begin with your choice of tableside clam chowder or a salad of frisée, roasted beets, bacon and persimmon vinaigrette. Entrée choices include 139.1° beef tenderloin, potatoes au gratin, crispy Brussels sprouts and bordelaise; seared scallops, lobster home fries and truffled hollandaise; or roasted duck breast, with kumquat marmalade and farro. For dessert, indulge in new classics from pastry chef Kelly Lovett: figgy pudding with Fernet ice cream, fig paper and crème fraîche; eggnog panna cotta with gingersnaps; or "fruit cake" with persimmon purée and candied fruits. $55 per person, not including tax or gratuity. For reservations, call 678-412-2400.
On Sunday, December 18, Ray's at Killer Creek in Alpharetta is forecasting a Santa sighting during Sunday Supper. Santa is expecting your little ones to visit while the family's there for Southern favorites such as buttermilk fried chicken with cornbread and biscuits for $15 per person from 11 a.m. - 1 p.m. It's the perfect place for families to gather for Sunday Supper and a Santa sighting. For reservations, call 770-649-0064.
Santa goes global and so can you. Exotic Asian-inspired dishes can really warm the heart and soul on a cold winter's night. Dine on Christmas Eve or Christmas Day at Spice Market, located inside the W Atlanta-Midtown. This top dining destination will serve dinner from 5 - 9 p.m. on both days. For reservations, call 404-724-2550.
WHAT MLA STAFFERS REALLY WANT FOR CHRISTMAS, 2011 EDITION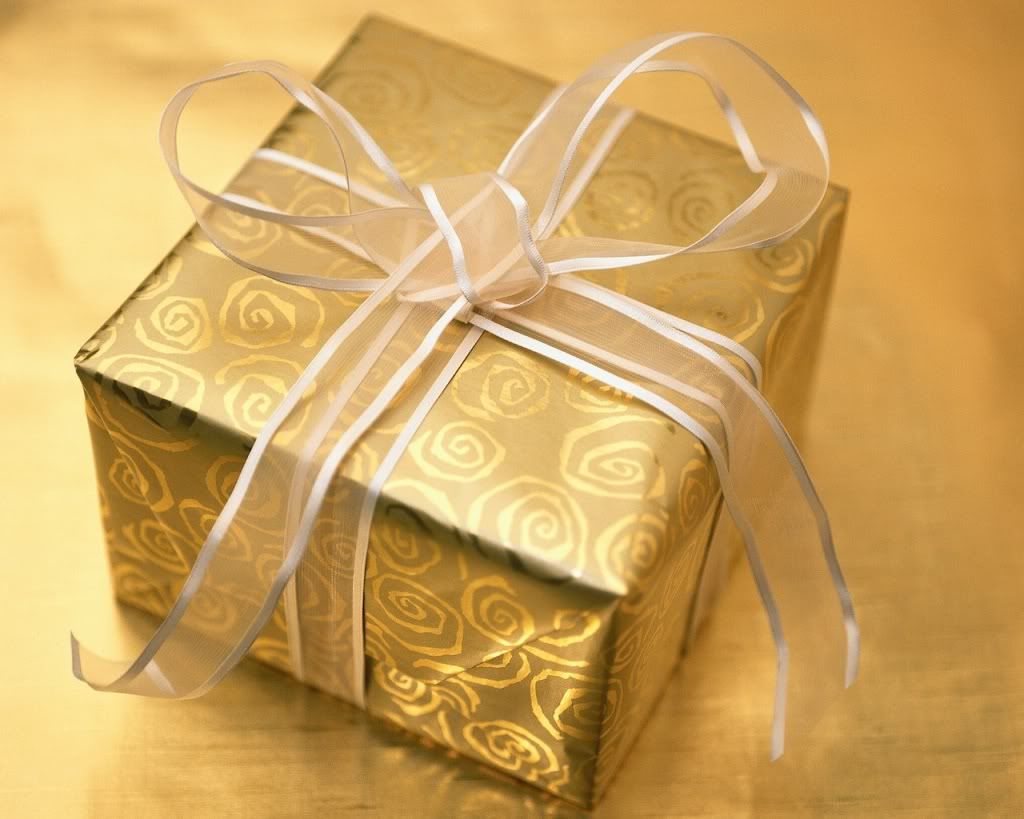 Here at Melissa Libby & Associates, we live and breathe food 24/7, 365 days/year. We filter through pages of ideas and events to share some of the most appealing dining and culinary options in Atlanta. When Santa asked us what we would like to find in our stockings and under our trees, we had no problem heaping suggestions on his plate! Here's hoping you'll find some of these ideas helpful in solving your own gift-giving dilemmas. For us? Well, you shouldn't have... hit "contact us" to find out where to deliver.
Bubbly McCall will be ready to raise a glass of cheer for the New Year if she receives a set of newly vintage Verre d'Amitie glasses from Mothology ($10.95 each). As water glasses, they would add a bit of polish to the bedside table or bathroom counter. Hmmm, they'd also be a lovely hostess gift. McCall, you're on to something classy in a glass here!
Ever the gal-on-the-go, Melissa likes the idea of being able to grab a fork, spoon and knife in one easy swoop and be off on a picnic, culinary adventure or add grace to her lunch box. She picks Farmer D's ecologically sound To-Go-Ware Bamboo Utensil Set ($12.95 each). Each little kit includes a reusable knife, fork and spoon and hangs handily where you want it courtesy of its own carabiner. These nifty little kits are affordable and useful stocking stuffers, teacher or pal gifts that show you care about the earth and the recipient.
"A cook should look as yummy as the cookies she's baking" is Mandy's philosophy. That's why she's pining for a retro "Cutie Cane" strapless apron ($49.95) in a sweet candy cane print from Susan and Veronica. Use a little flour to powder your nose and some cinnamon red hots for lipstain and blush, and you'll look tasty enough to eat.
Wreaths on the front door welcome holiday visitors, but Nicole would like a Williams-Sonoma Square Mixed-Herb Wreath ($59.95) to greet her and her kitchen guests throughout the year. The seven kinds of dried herbs and flowers that adorn these fragrant wreaths are raised without herbicides or pesticides. Each wreath is handmade on a family owned farm in California. One, two, three, everybody inhale...this gracious gift makes perfect "scents."
Suong is honest. Not that she's a Mrs. Potato Head, but she is obsessed with potato chips. She'd like to play around with a TopChips Chips Maker ($19.99) that turns out fat-free, oil-free and guilt-free crispy fruit and vegetable chips in about the same length of time as your favorite pop song! Feel free to throw in some cute and colorful potatoes, beets and fruits for chipping. Heck, this could become more addicting than a paint-your-own party.
Tuan likes things straight up, not watered down. That's why he's hankering for a set of 12 SPARQ USA whiskey stones ($24.95), hewn from soapstone in Colorado, for beverage climate control. He plans on keeping these manly little cubes in the freezer so they'll be ready to maintain a glass of Scotch at the right temp or chill a glass of white wine -- without diluting the flavor.
To add a little glitter and sparkle to everyday occasions, Erica has her eye on a glitter tart server ($20) that will make the envious Queen of Hearts feel like a Plain Jane. And Dorothy, those ruby slippers have nothing on these dishwasher-safe dazzlers. They're made in France and are equally at home serving quiche, cake or pie.
Shelby's been wine-ing about a Corkcickle ($22.95). At first we thought it was something to look for in the grocery freezer section, but after further investigation, turns out it should be on every wine lover's wish list. Pop the tube-on-a-cork in the freezer to chill its center then insert it in your wine bottle to keep the wine at the right temperature from the inside out. Pretty chill.
FARMER D PLANTS ECO-LOGICAL GIFT IDEAS FOR GARDENERS OF ALL AGES
Get down and dirty this holiday season with gift ideas from Farmer D Organics.The kids will be ready to help mom and dad break ground on that home garden when they receive colorful, tyke-sized rakes, shovels and hoes. Put a bow on Farmer D's "Backyard Gardening Box," a gift the whole family will dig. It includes an Herbaliscious Box for planting, a "Gardening by the Moon" planting guide, a coconut coir fiber brick, bamboo gloves, a Worth classic trowel and two packs of lettuce seeds ($65). Go-anywhere cedar raised garden beds are on every urban gardener's list. Think of it as the new holiday jigsaw puzzle, complete with four pre-cut and drilled FSC-certified western red cedar boards and galvanized bolts for home assembly ($59.95 and up, depending on size). The staff will be happy to put it together for you in the woodworking shop at the Farmer D Organics store on Briarcliff Road at LaVista.
Go green on a smaller scale with $10-and-under finds such as seed packets, bamboo gloves, organic soil mix, kneeling pads and more. Coming in at $20 and under, pick up a pruner, tool sharpener, gardening apron, lady bug attractant, canning and gift jars, gym bags made from recycled materials, to-go-ware bamboo utensil sets or books about gardening, composting and growing vegetables. Hint from Farmer D -- compost your shopping list once you've checked everyone off with an earth-friendly gift!
Farmer D Organics Garden Center: 2154 Briarcliff Road; 404-325-0128.
WOODFIRE GRILL'S WASSAIL RECIPE CRACKS EGGNOG AS HOLIDAY BEVERAGE OF CHOICE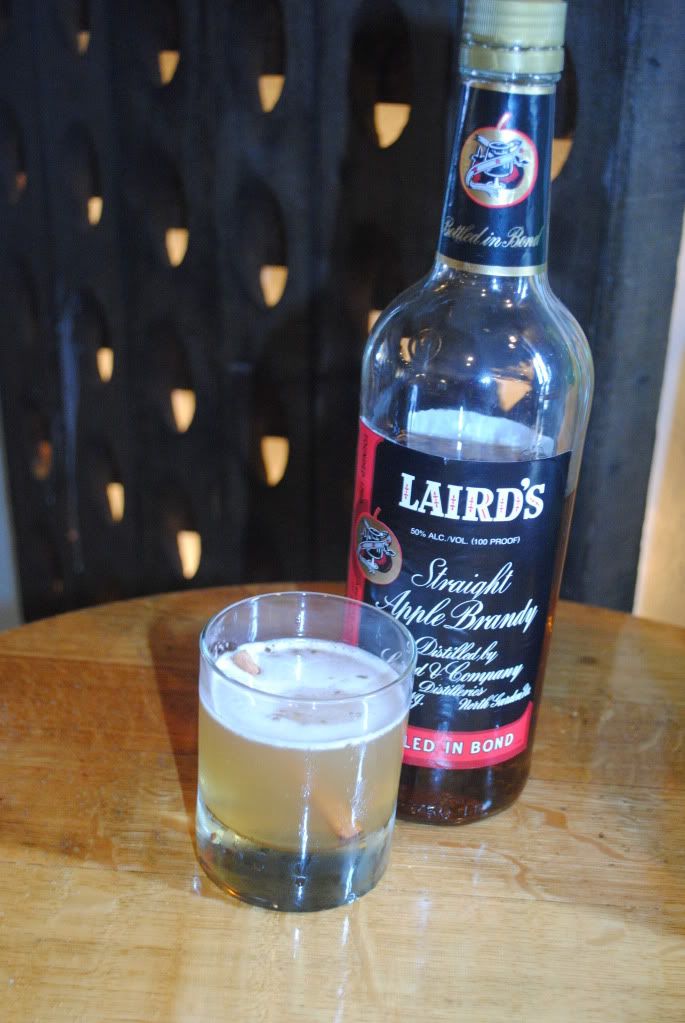 Blake Morley of Woodfire Grill muddles and mingles spices and strong libations into a warm-you-up wassail with jingle and kick. Don't be put off by the two-step process. Totally worth it. This is what Santa gives the reindeer to make them fly, right?
Step 1: Combine the following ingredients in a large saucepan and bring to a rolling boil. Lower heat and simmer for 20 minutes.
Mulled Apple Cider Shrub
4 sticks cinnamon 2 tbsp. whole clove 1 small nub fresh ginger Zest of 1 orange 1 tbsp. espresso beans 1 cup Laird's Apple Brandy ½ cup St. Elizabeth's Allspice Dram 3 cups sugar 3 cups water 1.5 cups apple cider vinegar
Step 2: This shrub then becomes the integral part of Blake's seasonal cocktail:
The Wassail Cocktail
1 oz. Rhum Agricole 1 oz. Laird's Bonded Apple Brandy 1 oz. Mulled Apple Cider Shrub ½ oz. white port ½ oz. lemon
Shake ingredients in a cocktail shaker. Strain into cocktail glass. Garnish with zest of lemon.
Tip from Blake: Give your cocktail glass a rinse with a nice, peaty Scotch, such as Compass Box's "Peat Monster" or Ardbeg, to give the cocktail a bit of smoke, reminiscent of shooting down a chimney on Christmas Eve.
SUPPORTING THE LOCALS, YELPER GIVES SHOUT OUT TO NEW BELL STREET BURRITOS ON ATLANTA'S WESTSIDE
What? A burrito joint that doesn't bear a guy's first name as its moniker? Yelper Katherine M. ventures into Bell Street Burrito's newly opened second location (the first is in the Sweet Auburn Curb Market) and is pleased to find reasonable prices and burritos worth bragging about. And, BYOB has its advantages.
Visited the new location on the second night it was open. Ordered a burrito with slow-cooked pork. I thought the burrito was well-put together. Nice steamed tortilla, pinto beans, and delicious, tender meat.
Prices aren't much more expensive than Willy's or Moe's, but the quality is a definite upgrade. They also have tacos in corn tortillas and quesadillas. No alcohol is being served, but it's BYOB. Guacamole comes in small containers with pico de gallo on top of it. They don't make their own chips or tortillas, but they source quality products.
Atmosphere is spartan, with folksy knick knacks hung on the walls, and a giant metal fan hanging from the ceiling in the center of the restaurant.
We talked to the owner for a while, and he was very friendly. Nice to support local small business owners.
Bell Street Burritos: 1663 Howell Mill Road.
EAT IT AND TWEEP: THE BLUEBIRD PATCH TWEETS THINGS THAT MATTER
Even if you're not an ornithologist, you'll want to zoom in on The Bluebird Patch where Liza Cardona tweets about social media, philanthropy, food and events around the ATL. Spot her on Twitter (@BluebirdPatch) or pull up a chair and stay focused on her Musings from the Bluebird Patch blog. Above all, Liza says to "B You, B Thankful and B Happy." Neat tweet-worthy thoughts for the New Year!
Sample Tweet: Camp Sunshine Presents Cabaret for a Cause http://on.11alive.com/s07x9t Help @MyCampSunshine send a kid to camp!! #Cancer #NonProfit #ATL



OUR APPETIZING APERTURE OF THE WEEK

This week our Appetizing Aperture will put stars in your eyes. The beautiful "Sparkling Star" sparkling wine cocktail at Fleming's Prime Steakhouse & Wine Bar will make the season bright all this December. Cheers!
Looking for the latest restaurant opening, weekly wine tastings and drink specials, or other culinary happenings? Whatever makes your mouth water, Melissa Libby & Associates will point you in the right direction. Our monthly
calendar
,
blog
,
flickr
, Facebook
page and Twitter feed will keep you up-to-date on new and ongoing restaurant events around Atlanta.
Melissa Libby & Associates is an Atlanta-based public relations firm specializing in the restaurant, retail and hospitality industries.
Contact Information

~~~~~~~~~~~~~~~~~~~~~~~~~~~~~~~~~~~~~~~~~~~~~~~~

Email:melissa@melissalibbypr.com ~~~~~~~~~~~~~~~~~~~~~~~~~~~~~~~~~~~~~~~~~~~~~~~~