From the International Bipolar Foundation, click to visit our website





Greetings!

Greetings all! September, National Recovery Month, seemed to fly by. October holds National Mental Illness Week, National Day of Prayer, National Bipolar Awareness Day & World Mental Health Day!

Watch for My Support newsletters in your inbox to celebrate these special days.

For those of you who supported us and voted for me to win Volunteer of the Year, thank you so much. Unfortunately we did not win, but it was heartening to see so many mental health organizations in the running.

To your health,

Muffy Walker

P.S. Feel free to also contact me at anytime Muffy

Our new mailing address: 8895 Towne Centre Drive, Suite 105-360 San Diego CA 92122

If you are in a crisis,
please call: 1-800-SUICIDE (784-2433)
or
1-800-273-TALK (8255)

Bipolar Links

http://www.impactyoungadults.org/
http://www.up2sd.org/index.php
www.bipolarscotland.org.uk
New IRS Publication for Medical Expenses


www.semel.ucla.edu/champ/clinic
WELCOME to the BOARD
Maggie T. Watkins
Maggie Watkins is the Chief Marketing and Business Development Officer of Best Best & Krieger LLP, a California based law firm with eight offices and one in Washington, D.C. She is responsible for all of the firm's marketing, business development and communications initiatives.
Ms. Watkins is a very active volunteer in professional and community organizations. On a national level, she was a past president of the Law Marketing Association (LMA) and the Association of Accounting Marketing (AAM). She has served as Chair on numerous boards such as the Peninsula YMCA, Women in Business - San Diego Chapter, Republican Businesswomen and The East County Performing Arts Center. She has served on the Boards of LEAD, San Diego Inc., Corporate Directors Forum, Girl Scouts, The American Heart Association, Project Concern International, and The Arthritis Foundation, to name a few. She is currently a member of the international board of the Legal Marketing Association (LMA) and the regional board of Leadership California, and serves on the boards of the ABA Practice Management's Women Rainmakers, the International Bipolar Foundation and the Alzheimer's Association, San Diego Chapter ( Chair - Elect) ,
A frequent speaker, Ms. Watkins regularly addresses management, professional and non-profit groups on a variety of topics.
She has received many honors including the San Diego Business Journal's "Women Who Mean Business"; San Diego's 10 "Coolest Women" by Girl Scouts and was one of San Diego Magazine's "50 to Watch."






IBPF WELCOMES ELEVEN INTERNATIONAL SCIENTISTS

to our SCIENTIFIC ADVISORY BOARD

Michael Bauer, M.D., Ph.D.

Professor of Psychiatry

Director and Executive Chair Dept. of Psychiatry and Psychotherapy

Physician in Chief University Hospital Carl Gustav Caras

Germany

RH Belmaker M.D.

Professor of Psychiatry at Ben Gurion University of the Negev

Israel

Michael Berk

Chair of Psychiatry for Barwon Health and The Geelong Clinic at the University of Melbourne

Australia

Joe Calabrese M.D.

Bipolar Disorders Research Chair and Professor of Psychiatry

Co Director, Bipolar Disorders Research Center

Director, Mood Disorders Program

University Hospitals Case Medical Center, Case Western University Reserve University

Ohio, USA

Terence Ketter, M.D.

Professor of Psychiatry and Behavioral Sciences

Chief of the Bipolar Disorders Clinic at Stanford University School of Medicine

California, USA

Tadafumi Kato, M.D., Ph.D.

Director, Disease Mechanism Research Core

Head, Laboratory for Molecular Dynamics of Mental Disorders

Japan

Jan Scott
Professor of Psychological Medicine at The University of Newcastle
United Kingdom

Mauricio Tohen, Md.D., DrPH, M.B.A.
Professor of Psychiatry
The Krus Endowed Chair in Psychiatry at UT Health Science Center, San Antonio
President of the International Bipolar Disorders Society
Texas, USA

Eduard Vieta, M.D., Ph.D.
Professor of Psychiatry
Director of the Bipolar Disorders Program at the University of Barcelona
Director Research at the Clinical Institute of Neuroscience
Spain

Trevor Young, M.D., Ph.D.
Professor and Head, UBC Department of Psychiatry
Vice President, Mental Health, Regional Vancouver Health Authorities
Canada

Carlos A. Zarate, Jr., M.D.
Chief Experimental Therapeutics & Pathophysiology Branch
Division Intramural Research Programs
National Institute of Mental Health
Maryland, USA

IBPF FREE LECTURE SERIES


Our Lecture Series are now available for viewing on our web site!! Click here

The 5 Most Common Mental Issues Teens Face - Dr. Thomas Jensen
Going to College with Bipolar Disorder - Dr. Russ Federman
Runaway Mind - Maggie Reese
A Novel Approach to Treating Bipolar Disorder - Depression Bipolar Institute
Our Next Lecture:
October 13th, 2011- Irwin Rosenfarb: Family Treatment for Bipolar Disorder
5:30-6:00- SOCIAL 6:00-6:45-LECTURE 6:45-7:00- Q & A
Location: Sanford Children's Research Center, Building 12 Address: 10905 Road to Cure, San Diego 92121
Save the date for these lectures in La Jolla:
November 10th, 2011- Rev. Beth Cooper: Spirituality and Mental Health

December 8th, 2011- David Miklowitz Ph.D.: Bipolar Disorder: Eight Strategies for Coping as an Individual and a Family



(

John McManamy's lecture scheduled for September 8th was canceled due to the power outage, but has been rescheduled for next spring).



New Self-Care Group

In an effort to allow for 1.5 hours of time for yourself, COMPASS has developed a self -care group for parents to learn skills and strategies aimed at decreasing stress, tension and worry as they relate to being a parent of a special needs child.

Groups are offered every other Wednesday evening from 7-8:30pm at the Crimson Center for Speech and Language in Mira Mesa. This is a skill-based group with a focus on meditation, mindfulness, and other stress reduction techniques and practices.

Come unwind with and gain support from fellow parents while learning valuable skills from an experienced clinician.
Call Jennifer Johnston, MA MFT Intern at 619-446-6936 x 107 for additional information and registration.

TWO of our Scientific Advory Board Members Win Prize!

Scientists Honored for Outstanding Achievements in Mental Illness Research
The Brain & Behavior Research Foundation will honor 8 extraordinary scientists with Outstanding Research Achievement Prizes for their accomplishments in brain and behavior research in New York City on October 26.

Prize for Bipolar Mood Disorders Research David J. Miklowitz, Ph.D. (YI 1987, DI 2001) UCLA Semel Institute



Dr. Miklowitz's research focuses on family factors related to the course of major, recurrent psychiatric disorders, notably bipolar disorder and schizophrenia. His studies have been key to helping establish the effectiveness of using psychosocial interventions as adjuncts to medication in the treatment of childhood and adult-onset bipolar disorder. Dr. Miklowitz is professor of psychiatry in the Division of Child and Adolescent Psychiatry at the University of California, Los Angeles Semel Institute for Neuroscience and Human Behavior. He has received two NARSAD Grants, including the Young Investigator Grant in 1987 and a Distinguished Investigator Grant in 2001.

Carlos A. Zarate, M.D. (YI 1996, II 2005) National Institute of Mental Health (NIMH)


Dr. Zarate is an internationally recognized authority on the pathophysiology of mood disorders. Through studies of mania, unipolar depression and bipolar depression, he has been seeking to identify relevant therapeutic targets for drug development. Dr. Zarate has pioneered a series of rapidly acting antidepressants by the intravenous route, including the glutamate-active compound ketamine and the blocker of cholinergic receptors scopolamine. Ketamine acts within several hours, and its effects on depression and suicidality last three to five days or more, making it a possible emergency room intervention for those with depression and acute suicidality. Dr. Zarate is chief of the Experimental Therapeutics and Pathophysiology Branch and Section on Neurobiology and Treatment of Mood Disorders of the Intramural Research Program of the National Institute of Mental Health. He has received a 1996 NARSAD Young Investigator Grant and a 2005 NARSAD Independent Investigator Grant

CONGRATULATIONS!!!

HELP US FIGHT STIGMA
International Bipolar Foundation
has launched a Corporate Anti-Stigma Campaign
International Bipolar Foundation endorses a
society that is free from the negative stigma and
discrimination of mental illness.
If you agree with our position statement and wish to join our campaign please send us your name & address or the business contact.
areitzin@internationalbipolarfoundation.org
POSITION STATEMENT
We understand the negative impact that stigma and discrimination has towards people living with mental illnesses, those who care for them and as a society at large.



We recognize that stigma and discrimination
· affects the basic human rights of those living with mental health challenges, including their right to be treated with dignity and respect,
· serves as an impediment to live full, meaningful and productive lives in the community,
· hinders recognition, open acknowledgement, and effective management and recovery of their lives,
· affects the allocation of resources for effective diagnostic, treatment and community support services,
And we support and participate in this campaign so that ultimately, discrimination is eliminated and stigma is not tolerated.
JOIN OUR TEAM & RUN FOR A CAUSE

International Bipolar Foundation is one of the official charities for the 2011 Carlsbad Marathon:


Link to our fundraising page: here

If you are interested in training- Steppin' Up San Diego is available:

www.facebook.com/pages/Steppin-Up-San-Diego/186648974692389
Information About Suicide Prevention


You can help prevent suicide.


People who are suicidal often say or do things that are signals of their intentions. These warning signs provide a good opportunity to start a conversation, even if it is difficult. You may be unsure of how you can help, or uncertain of whether the person is actually in serious trouble, but asking about their feelings or intentions is an important first step. Talking specifically about suicide does not cause it to happen or plant the idea. Communicating your concern and offering to find help together, could save a life. If you are concerned about someone, don't hesitate to take action right away!

Here's how you can help:

Learn the warning signs for suicide.
People thinking of ending their life often give hints about their intentions. Become familiar with the warning signs and not only take them seriously, but don't wait to take action.

Reach out and stay involved.
Withdrawing from friends and family, not returning phone calls, not participating in activities the person previously enjoyed can be warning signs of feeling troubled. Continue to reach out, be persistent and don't give up. Your efforts let people know you care about them.

Start the conversation.
Let the person you care about know you are concerned about them. You could say:
"I am worried about you."
"It seems like something is bothering you."
"You don't seem like yourself lately. How can I help?"

Be direct and ask questions; even the ones you may be afraid to ask such as:
"Are you depressed?"
"Are you feeling that there is no way out?"
"Are you thinking about ending your life?"

If you think the person is suicidal:
Stay with them, listen to them and take them seriously. Help them get help. Tell them to call the San Diego Crisis Hotline at (800) 479-3339 to talk to someone about how they are feeling. If you don't think they are able to do this on their own, then offer to call with them.
Remember, even as a helper, you are not in this alone. You don't need to provide support all by yourself, but consider yourself the link to getting the person you care about the help they need. Reach out to other friends, family members, or a clergy person, rabbi or other faith leader. If you are concerned about the safety of a young person, encourage them to talk to an adult they trust and let them know that they are not alone. Suggest they call and talk to a counselor on the confidential San Diego Crisis Hotline (800) 479-3339. Again, if the person you are concerned about, no matter what their age, is scared or may not want to call, offer to call with them. You could save their life!

NEWS AROUND THE WORLD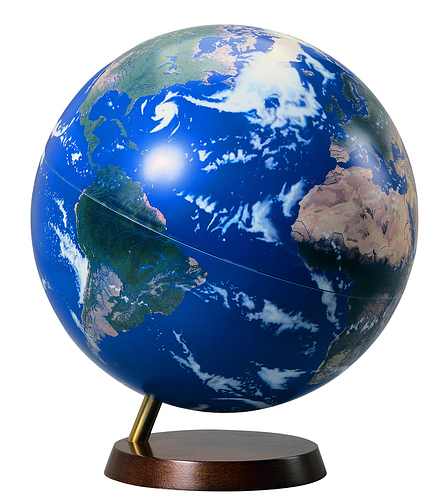 GERMANY:
Deutsche Gesellschaft für Bipolare Störungen e.V. (DGBS)
Bundesverband der Betroffenen, deren Angehörigen und Professionellen
Bipolare Störungen - Wir fördern den Trialog!
***************
INDONESIA: Mentally Ill in Indonesia Still Live in Chains: The harsh, tropical sunlight that dapples Bali's tourist-thronged beaches streams through the fingers of a palm leaf and lands on the shoulders of Nengah, who slumps like a rag doll amid a pile of tattered pillows in the island's far eastern reaches. The poor village of Abang is remote, and Nengah spends her days in a heap, staring at hands that lie in her lap like dry leaves.

Today, Nengah is not alone. Neighbors have gathered in the mid-July heat to watch as her brother uses a stone to break a chain that has bound her to a concrete pit - her home - for nearly a decade.
more here
The Dark Side Of Paradise: Mental Illness in Bali

***************************

INDIA:

Review: 'Bas Ek Tamanna' progressive but average. 'Bas Ek Tamanna' unfolds in the backdrop of Lucknow, where lives a young and soft spoken guy Faraaz, who is in search of a good job. Faraaz works as temporary guide to avoid his complaining father.

One day he gets noticed by a Dubai based rich business woman Sameera, who has a six year old son Ahmed suffering from bipolar disorder. Impressed by the loving and caring attitude of Faraaz, Sameera offers him a job in Dubai. more


****************************

AUSTRALIA:

*Mental health link to alcohol problems People diagnosed with mental health problems like depression, bipolar disorder and anxiety disorder are at much higher risk of developing a dependence on alcohol, according to an Australian study. more

*Mentally ill prone to poor teeth
People suffering from severe mental illnesses are thrice as likely to lose their teeth because of poor oral health as compared to that of the general population.
Researchers from the University of Queensland analysed 14 studies based on oral health of those with severe mental illness, published over the past 20 years.
All such patients (2,784) had been diagnosed with severe mental illness, including schizophrenia, dementia and bipolar disorder, reports the British Journal of Psychiatry .
The review found that the psychiatric patients were 3.4 times more likely to have lost all their teeth. They were also 6.2 times more likely to have decayed, filled or missing teeth, according to a Queensland statement.

*Inflammatory Cause of Bipolar Disorder Suggests New Treatments
Recently reported evidence implicating inflammatory mediators in the pathophysiology of bipolar disorder and major depression have opened the door to testing new agents for treating these psychiatric disorders or slowing their progression.

"Bipolar disorder is associated with neuroprogression, and oxidative stress, neurotrophins, and inflammation may underpin this process, Dr. Michael Berk

(on IBPF's SAB)

said at the annual Congress of the European College of Neuropsychopharmacology. "Early interventions can potentially improve the outcome" of bipolar disorder, and the new findings give new opportunities to find effective neuroprotective agents, said Dr. Berk, professor and chairman of psychiatry at Deakin University in Geelong, Australia.

*RUOK Day

ONE in five Australians will personally experience clinical depression or a bipolar disorder over their lifetime. If not touched personally, we encounter the black dog through family, partners, friends or colleagues.
But despite being common, mental illness is still stigmatised. I still hear stories of people admitted to psychiatric units with a mood disorder who never receive visitors, support letters or flowers, while if in the general hospital they would have visitors aplenty and overflowing vases.

*****************************

CANADA:
*Lundbeck Canada has made a landmark donation of $2.7 million to support ground-breaking research at the University Health Network to identify biomarkers (biological markers) that will enhance the diagnosis and treatment of patients suffering from major depression and bipolar disorder.

*Globetrotter Michael Schratter Cycles 31,000 km through Bugs, Snake Vodkas and Stinky Durians for "Ride Don't Hide" Mental Health Campaign

******************************

SPAIN:


Functional Training Helps Patients With Bipolar Disorder

A 21-week program of "functional remediation" for 220 adults with bipolar disorder was more effective than psychosocial education or usual treatment in improving psychosocial functioning at 6 months of follow-up.




The multicenter trial randomized euthymic adults with bipolar disorder type I or II at 10 centers in Spain to 21 weeks of treatment in one of three groups: weekly 90-minute group sessions for functional remediation; group psychoeducation sessions, or a control group that got treatment as usual. The functional remediation sessions covered aspects of cognition and psychosocial restoration, Dr. Eduard Vieta

(on IBPF's SAB)

said at the annual congress of the European College of Neuropsychopharmacology.

*******************************

FRANCE:


New DSM-5 Category May Curb Youth Bipolar Overdiagnosis
Many psychiatrists have overdiagnosed bipolar disorder in children and adolescents over the past decade, which has led to overly aggressive treatment with second-generation antipsychotic drugs, Dr. David Cohen said at a press briefing at the annual congress of the European College of Neuropsychopharmacology. more here


**************************

SCOTLAND:
*'Quarter of Scots' suffer from mental health problems
A survey suggests lack of understanding about bipolar disorder is leading to people being stigmatised. more here

************************

UK:

ENGLAND:

*Book Launching: Sunday 9th October and possibly the following Sunday 16th October... A Bipolar Book by Jonathan Ashby
at the Lime Garden, Barnet
please email ashby300@hotmail.com for more info and VIP access

*Wales uses courses and websites to make bipolar disorder less of a lottery
A Cardiff-based programme is helping educate those with bipolar disorder in person and online. more here

*Get out the (happy) tissues and watch Lascel Woods. His mum has bipolar disorder!
Lascel Woods' audition - The X Factor 2011 (Full Version)
IRELAND:
Major brain similarities found in bipolar disorder and schizophrenia
Researchers from the Royal College of Surgeons in Ireland (RCSI) and Beaumont Hospital have conducted a study which has found striking brain similarities in bipolar disorder and schizophrenia. more here
*************************
S. AFRICA:
World Mental Health Day - 10th October 2011 FREE talks around South Africa on Chronic Illness and Mental Health
This year, for World Mental Health Day on the 10th October, the theme is "Chronic Illness and coping with Depression." Chronic illnesses like diabetes, heart disease, Parkinson's, cancer, and fibromyalgia impact on sufferer's Mental Health as well as the mental and emotional wellness of their loved ones.
****************************
Therese's Corner
Are Rich People More Depressed Than Poor? And Other Depression Factoids
By THERESE J. BORCHARD

I taped a radio show the other day with Court Lewis of American Variety Radio in which he wanted me to cover the demographics ofdepression.

So here we go. Many of these stats I assembled from the bookUnderstanding Depression by J. Raymond DePaulo Jr., MD, Professor of Psychiatry at Johns Hopkins University School of Medicine. Others I picked in articles here and there.

Depression and Gender
More women are depressed than men because women have more to be depressed about than men. Kidding, of course. But I still don't understand how our gender got stuck with labor pains and all that. Almost one in five women in the US will have one or more episodes of clinical depression, which is TWO or THREE times the rate of depressive illness that men have.

Some say the discrepancy can be attributed to all the mood-altering hormonal effects of the menstrual cycle, pregnancy, childbirth, infertility, and/or contraceptives. Based on the Armageddon that happened to me around childbirth, I'd give that theory a thumbs up. That, and I have to track my menstrual cycle because I've been known to go off on people a day or two before my period. However,men's depression has been crawling up to meet us lately with the recession cutting more male jobs than female jobs. Naddy naddy boo boo.

Married men have lower rates of depression than single men, but not so for married women. (I have my theories but consider myself very lucky so I won't go into them.) Women who are married are no better off than women who are widowed, divorced, or single (never been married).

Age and Depression
Before age 13 depression is fairly uncommon in both girls and boys. The biggest factor for severe depressive illness in children appears to be genetic. Both parents of severely depressed children often have depression.

More than a million Americans age 65 and older (or one in 12) suffer from serious forms of major clinical depression. Approximately 15 percent of people aged 60 years or older in long-term facilities have major depression, although much of it goes undiagnosed and untreated. Generally the rate of mood and anxiety disorder seems to decline as people age; however, often times a mood or anxiety disorder is not picked up in the elderly due to other medical problems.

A study was recently published in Archives of General Psychiatry that examined 2,575 people age 55 and older. Five percent had experienced a mood disorder such as major depression or bipolardisorder in the previous year, 12 percent had an anxiety disorder and post-traumatic stress order, and three percent had co-occurring mood and anxiety disorders.

Although depression can occur at any age, its onset is typically between the ages 24 and 44. Fifty percent of people with major depressive disorder experience their first episode of depression at about age 40, but this may be may be shifting to the 30s. Studies find that the rate of incidence is higher among middle-aged people.

Teenagers are at risk for depression. The evidence is in teen suicide rates, which are increasing yearly. The growing rate of depression in this group may reflect growing pressure on young people to attend college and meet the high expectations of their peers and parents. Problems with self-esteem may result from failure or disinterest in meeting these expectations. Low self-esteem can lead to a negative perspective of life and depression.

Depression and Socioeconomic Status
According to a 2009 Gallup survey, the rate of depression is nearly twice as high for Americans making less than $24,000 a year than it is for those with annual incomes above $60,000. So I guess all writers are depressed?

Race and Depression
According to DePaulo, African American and Puerto Rican populations do not have higher rates of depression in the US. However, a study in Israel found that current and lifetime rates of major depression were significantly higher among persons of North African origin than among Israelis of European background. Factors include prejudice, lack of education or job opportunities. African-Americans are much less likely to report symptoms of depression, so that might skew the statistics. According to a finding in the American Journal of Public Health, the prevalence of major depressive disorder was significantly higher in Whites than in African Americans and Mexican Americans

Depression in Urban Vs. Rural Areas
According to a 1999 National Health Survey:
The prevalence of major depression was significantly higher among rural (6.11%) than among urban (5.16%) populations (p = 0.0171). Among rural residents, the prevalence of depression did not vary significantly with race/ethnicity.
The increased prevalence of depression among rural individuals does not appear to be a result of rural residence itself, as place of residence was not significant in multivariate analyses that controlled for other characteristics of the individual. Rather, the rural population contains a higher proportion of persons whose characteristics, such as poor health, place them at high risk for depression.
Genetic Risk Factors for Depression
Statistics show that the children of parents who suffer from depression are more likely to develop the disorder themselves. A person has a 27% chance of inheriting a mood disorder from one parent, and this chance doubles if both parents are affected. Studies of the occurrence of depression in twins show a 70 percent chance for both identical twins to suffer from depression, which is twice the rate of occurrence in fraternal twins.

Therese Borchard is a regular contributor to our My Support e-newsletter.
Therese J. Borchard writes the daily blog, Beyond Blue, on Beliefnet and is a regular contributor to the award-winning blog, World of Psychology, on Psych Central. Therese is the author of Beyond Blue: Surviving Depression & Anxiety and Making the Most of Bad Genes and The Pocket Therapist: An Emotional Survival Kit. Subscribe to her Beliefnet RSS feed or her Psych Central feed. Visit her website or follow her on Twitter @thereseborchard. Articles here are originally published on Beyond Blue (www.beliefnet.com/beyondblue).

Welcome to Our New Blogger!
IBPF is pleased to welcome Cassey as our newest blogger. You can read her blog entries here or follow them on the 15th of each month on our website, Facebook, and Twitter accounts
Bassey Ikpi is a Nigerian born poet/writer who has been a featured cast member of the National Touring Company of the Tony Award winning Broadway show, Russell Simmon's Def Poetry Jam. Recently she appeared on the NAACP Image Awards as part of a tribute to Venus and Serena Williams and was a featured performer for Johannesburg, South Africa's annual arts festival, Joburg Arts Alive. Bassey has graced the pages of magazines such as Nylon, Marie Claire, Glamour and Bust. She recorded an original poem for the Kaiser Foundations, HIV/AIDS campaign, Knowing Is Beautiful, and is a frequent contributor to The Huffington Post, TheRoot.com and Essence.com on the topics of pop culture and mental health. Follow Bassey on twitter: @BasseyWorldLive
CURRENT NEWS


Ruling may broaden insurance plans' coverage for mental illness
Judge says Blue Shield must cover woman's anorexia treatment at a residential facility. The Mental Health Parity Act requires insurers to provide equal coverage for severe mental illness and physical ailments. more here
*********************
Diagnosing And Treating Mood Disorders In Children And Adolescents
Recognition of bipolar disorder in adolescents is now clearly established.
However, whether bipolarity exists in children remains controversial despite
numerous studies that have been conducted on this topic in the last fifteen
years. more here
**********************
Pete Earley's Elegy for an Advocate


Author Pete Earley

(on IBPF's Honorary Board)

met Glenn Koons years ago after Earley's book on the criminalization of mental illness came out. Koons was one of the first NAMI-trained "peer-to-peer" counselors in the nation, and Earley was immediately impressed by his enthusiasm and thoughtfulness. Their paths crossed happily many times in the years that followed.

more here

**********************
The criminal justice system has displaced the mental health system
The criminal justice system has displaced the mental health system as the main institution for dealing with poor people with psychiatric disabilities in the United States.

Federal cuts to mental health and affordable housing programs are responsible for this shameful reality. During his tenure as President, Ronald Reagan instituted sweeping changes in domestic policy. HUD's low/moderate-income housing budget was cut from $77 billion in 1978 to $18 billion in 1983 and the number of beds available in public mental hospitals dropped by 40% between 1970 and 1984. This divestment has put millions of people on the street, many of whom are mentally ill and whose conditions worsen by having to live on the street. The danger and degradation of homelessness can also create psychiatric disorders such as Post Traumatic Stress Disorder more here
***********************
Common Genetic Contributions To Mental Illness Revealed By Large International
Study
A team of over 250 researchers from more than 20 countries have discovered that
common genetic variations contribute to a person's risk of schizophrenia and
bipolar disorder.The study of more than 50,000 adults ages 18 and older provides
new molecular evidence that 11 DNA regions in the human genome have strong
association with these diseases, including six regions not previously observed. more here
**********************
Epigenetic Alterations Of Psychiatric Disorders Revealed By Study Of Twins
In the first study to systematically investigate genome-wide epigenetic
differences in a large number of psychosis discordant twin-pairs, research at
the Institute of Psychiatry (IoP) at King's College London provides further
evidence that epigenetic processes play an important role in neuropsychiatric
disease. more here
**********************
Comparative efficacy and acceptability of antimanic drugs in acute mania: a multiple-treatments meta-analysis
Overall, antipsychotic drugs were significantly more effective than mood stabilisers. Risperidone, olanzapine, and haloperidol should be considered as among the best of the available options for the treatment of manic episodes. These results should be considered in the development of clinical practice guidelines. more here
**********************
Adherence, Persistence of Use, and Costs Associated With Second-Generation Antipsychotics for Bipolar Disorder
Among patients in a sizeable Medicaid cohort for whom a second-generation antipsychotic medication was prescribed, less than half had a clinically recommended dose, and less than two-thirds with a clinically recommended dose were adherent to the medication, confirming that many patients with bipolar disorder do not receive clinically recommended doses of second-generation antipsychotics. more here
**************************
Clinical Usefulness of Second-Generation Antipsychotics in Treating Children and Adolescents Diagnosed with Bipolar or Schizophrenic Disorders
The results of the review allow us to suggest the effectiveness of three second-generation antipsychotics (SGAs) (aripiprazole, olanzapine, and risperidone) in the short-term treatment of both early-onset schizophrenia and bipolar mania, although such agents show different safety profiles. The use of clozapine should be strictly limited to patients with non-affective, psychotic symptoms who do not respond to any of these three SGAs. more here
**********************
Neurocognitive performance in children and adolescents with bipolar disorder: a review
A majority of studies also indicated impairments in working memory. Similar pattern of neurocognitive impairment was found in children and adolescents as compared to adults suffering from bipolar disorder (BD). The neurocognitive deficits need to be recognized and incorporated into individual treatment programs. more here
**********************
Prediction of long-term metabolic effects of olanzapine and risperidone treatment from baseline body mass index in schizophrenia and bipolar disorder
Higher baseline body mass index (BMI) predicted adverse glycemic changes after 12months with olanzapine (OLZ) and risperidone (RIS). Individuals with normal baseline BMI may be most susceptible to OLZ-induced hyperlipidosis. Frequency of metabolic screening should be independent of baseline BMI or rapid increases in BMI. more here
***********************
Childhood treatment with psychotropic medication and development of comorbid medical conditions in adolescent-onset bipolar disorder
Childhood cardiometabolic events appear to be systematically associated with specific classes of psychotropic medications, but no innate, developmental sequencing of cardiometabolic abnormalities was apparent before early adolescence in patients subsequently diagnosed and treated for BD. more here
**************************
Direct Costs of Bipolar Disorder Versus Other Chronic Conditions: An Employer-Based Health Health care costs for bipolar disorder exceeded those for several common chronic illnesses. These data provide further evidence for employers, insurers, and providers to seek innovative models to deliver effective and efficient care to individuals with bipolar illness. more here
*************************
California mental hospitals are dangerous, legislators told
Violence is an increasing problem, as reflected by a patient's slaying of a psychiatric technician, witnesses say. More than 90% of current patients have been arrested or convicted of crimes.

Reporting from Sacramento -- At an Assembly committee hearing on safety issues at the state's mental hospitals, lawmakers Tuesday received testimony about faulty alarm systems, daily assaults and an increasing number of patients with criminal histories.

Assemblyman Michael Allen (D-Santa Rosa) convened the Select Committee on Hospital Safety to explore solutions to violence at California's five psychiatric facilities. "All you need to know is that last year we had over 8,000 aggressive incidents and over 5,000 injuries," said Allen, a former psychiatric nurse. "Every one of those incidents is a tragedy in its own right." more here
*************************
Stem Cell Research Offers New Hope For Unlocking The Secrets Of Bipolar Disorder
New stem cell lines developed from the skin of adults living with bipolar disorder are providing researchers at the University of Michigan Health System an unprecedented opportunity to delve into the genetic and biological underpinnings of the devastating mood disorder. Scientists will be able to link new findings - such as how gene expression is affected by different medications - to extensive clinical and demographic data from the cell donors, who are also participants in an ongoing long-term study of hundreds of individuals with bipolar disorder.

The new research comes as the Heinz C. Prechter Bipolar Research Fund, based at the U-M Depression Center, prepares to mark the 10th anniversary of its establishment by Waltraud "Wally" Prechter following the July 2001 death of her husband, Heinz. Before he took his life, few people knew that the well-known automotive entrepreneur wrestled with bipolar disorder. more here
*************************
Two-tiered mental-health system
Has California's mental-health system become one of haves and have-nots?
Rose King, one-time champion of the Mental Health Services Act, believes the state made a mistake by excluding the underserved when it implemented the law.
Seven years after voters went to the polls saying they were tired of substandard community mental-health care, there is tarnish on the promise of Proposition 63. more here
*************************
Severe Irritability May Signal Syndrome Apart From Bipolar
Negative feedback may be more "salient" to children with severe mood dysregulation, causing them to react more intensely than other children to situations in which their needs or wants are frustrated. more here
*************************
Huntsville's HudsonAlpha Institute for Biotechnology will lead a large new study of bipolar disorder that sequences the genomes of 2,000 people.
The $7.8 million study pairs HudsonAlpha with the University of Michigan in looking for genes and genetic pathways that contribute to the risk for the disorder.
more here
*************************
Extreme Morning Sickness Linked To Behavioral Disorders In Kids
An extreme form of pregnancy-related nausea and vomiting known as hyperemesis gravidarum (HG) takes a heavy toll on thousands of women each year and can lead to hospitalization and pregnancy termination. But new research suggests pregnant women are not the only victims.
A joint study by UCLA and the University of Southern California has found that children whose mothers suffered from HG while carrying them were 3.6 times more likely to suffer from anxiety, bipolar disorder and depression in adulthood than individuals whose mothers did not have the condition. HG sends some 285,000 women to the hospital in the U.S. each year. more here
*************************
Omeros Unlocks Four Additional Orphan GPCRs
Orphans Linked to Cancer, Metabolism, Eye, Immune and CNS Disorders--
Omeros Corporation OMER -3.33% today reported that it has identified compounds that interact selectively with each of four additional orphan G protein-coupled receptors (GPCRs) - GPR15, GPR39, GPR78 and GPR161. Omeros has now announced that it has unlocked 14 of the 80 Class A orphan GPCRs. GPCRs represent the premier family of drug targets, with more than 30 percent of currently marketed drugs targeting only 46 GPCRs. There are approximately 120 orphan GPCRs, and Omeros, which expects to unlock a large percentage of these for drug development, is initially targeting Class A orphan GPCRs. more here
*************************
Pediatric Irritation, Bipolar Disorder Differ in Imaging
Longitudinal data, family studies, and recent imaging findings show distinct differences - and some similarities between severely irritable children and children with bipolar disorder.
The notion that bipolar disorder in children is characterized not by manic and depressive episodes but by very severe, chronic irritability and attention-deficit/hyperactivity disorder (ADHD) has become popular in the United States in recent years but doesn't hold up to scientific scrutiny, Dr. Ellen Leibenluft said at the annual congress of the European College of Neuropsychopharmacology. more here
************************
U-M among international group to find genetic variants that may contribute to mental illness
Several newly discovered genetic variants may increase the risk of developing bipolar disorder, schizophrenia or both, according to an international research consortium that includes the University of Michigan School of Public Health. more here
************************


Kevin Hines, on our Consumer Advisory Board, has recently completed a PSA for Suicide Prevention.
Kevin Hines has spoken to over a quarter of a million people about his first hand experience with suicidal thoughts and his eventual attempt to die by jumping off of the Golden Gate Bridge.

The 2009 SAMHSA VOICE Award recepient, Kevin cares deeply about suicide prevention. It is his life work to reach out to all communities and speak about his battle with Bipolar Disorder. See the PSA here
Kevin also just returned from Ireland where he reached out to international audiences, sharing his personal and incredible journey of recovery while being a guest on the Vincent Browne show.
See interview here

Nurofen Plus contamination alert: What are the effects of Seroquel XL?
It has been revealed that some Nurofen Plus packets may mistakenly contain the potentially harmful antipsychotic drug Seroquel XL, normally used to treat schizophrenia and bipolar disorder. Here are the facts you need to know. here
Former trader marks Lehman's collapse as a second chance
Jared Dillian - suffering from bipolar disorder and obsessive compulsive disorder while working on Wall Street for Lehman Bros. - sees his firm's collapse as a second chance at life. Read the rest of the review

XciteSteps is excited to announce the opening of their new ABA Therapy Program. After listening to the needs of parents and professionals XciteSteps has focused their ABA program on 1) Social Group Involvement 2) Personalized approach with quality therapists and 3) Affordability

1) Social Group Involvement. XciteSteps offers a variety of social and sports clubs for all ages and ability levels. If a family is involved in the XciteSteps ABA program the therapy can be done in the social club setting and they get to come to the social clubs for FREE.

2) Personalized Approach with quality therapists. XciteSteps supervisors, founders, tutors and directors always on call for parents needs. They believe in small case loads so they can give each client a quality experience.

3) Affordability. Private ABA Therapy is expensive. XciteSteps offers a variety of affordable options. Rates range between $35-$40 an hour for the behavioral interventionists / tutors and $75- $85 an hour for the BCBA Supervision and . ALSO TRICARE APPROVED.
*******
Our Rise Above Club offers weekend social activities for kids and teens who prefer a small group environment. We offer a 3:1 child to staff ratio. We've split our age groups up this year to accommodate specific age ranges; also making it more affordable than ever for our families! Our mentors will support the kids and teens with friendship making skills, articulating emotions, picking up on peer cues, communicating effectively, and building confidence in their own abilities.

Many of our referrals are children who have ADHD, Bipolar Disorder, Anxiety Disorders, Asperger's, emotional and behavioral difficulties, and other special needs.
Start Dates:
Sundays
Kids Group Ages 6 -11 September 25th
Teen Group Ages 12 + October 2nd
*Each group will meet every other weekend.
Times:
12:00 - 3/3:30
Member Prices:
6 week session $335 ($56 per week)
4 week session $265 ($66 per week)
$75 per Sunday Drop In Rate
Payment is due in FULL at registration via Credit Card.

As an added bonus, we are also accepting Jr. Counselors ages 14+ for our Kids Group!
******************
Xcite Sports is pleased to offer a tennis clinic specifically structured for children of all ages experiencing a disability. We are thrilled to open our hearts to the potential tennis players of San Diego. Our purpose and mission for this tennis clinic is to provide a sense of pride and fulfillment through athletic movement and team play. The tennis clinic will be run by head tennis professional Darrin Bassett at the Fairbanks tennis courts in Rancho Santa Fe. Darrin will be assisted by our experienced tennis coaches keeping our ratio 3 to 1. We will make sure each participant receives personalized tennis instruction ensuring success at their own level of play. At the end of the 8 week session every child will have felt a sense of achievement in learning a new sport, built confidence in themselves and their abilities, made new friends, and have had a great tennis clinic experience.

Every Monday 4:15-6:15pm

Dates: October 10th-December 5th (skipping Halloween)
Call XciteSteps Program Manager, Pamela Machala to learn more at 858 703 7305 or visit www.excitesteps.com
LAURA'S LAW
Write a letter to your OC Supervisor
* Address the letter to your Supervisor. To find your District and Supervisor, go to: http://electionmapping.ocgov.com/OCDistrictMap/MapDistrict.aspx
Mailing Address: Hall of Administration 333 W. Santa Ana Blvd. Santa Ana, CA 92701
Subject line: Please adopt and fully implement Laura's Law in Orange County.
Talking Points: Choose one of the following talking points for the body of your message. Personalize your message by stating the talking point in your own words. If you have a personal story, that will illuminate the talking point, please tell it. For example: "My daughter may not have committed suicide if OC had Laura's Law been available" or "The man I see every morning on my way to work in OC may not be homeless when Laura's Law is implemented."
1. Laura's Law helps those for whom OC community services are not working.
2. Laura's Law will stop the tragic and costly revolving door of jail and hospitalization.
3. Laura's Law will reduce costly inpatient hospitalizations in OC.
4. Laura's Law will reduce costly arrests in OC.
5. Laura's Law will reduce costly jailing mentally ill people in OC.
6. Laura's Law will reduce tragic consequences of untreated mental illness (homeless, violence, etc.)
7. Laura's Law will reduce suicides in OC.
8. Laura's Law helps the person get well and stay well in OC.
9. Laura's Law provides for supervision & treatment for severely mentally ill people in OC.
10. Laura's Law will prevent people with mental illness from deteriorating to crisis & danger.
11. Laura's Law prevents tragedies, helping the person to get well and stay well.
12. Laura's Law will improve quality of life for us all in OC.
* Sign and include your home address (to show that you are a constituent).
* If possible, send a copy to us at:
NAMIOC Government Affairs Committee 17602 E. 17th St. #102-281 Tustin, CA 92780
You can help by getting community organizations, churches, homeowners associations, etc. to write letters from their organization. For more information regarding this effort, call (714) 494-6231.

National Recovery Month

In every issue of bp Magazine, we celebrate people living in recovery from bipolar disorder. While it may not be a simple achievement, the road to recovery is just steps away!

Ongoing recovery requires committing to treatment-finding effective medications and sticking with them, doing the hard work of talk therapy. It takes self-discipline and lots of support. But every success story in our pages proves it can be done.

That's also the message of National Recovery Month (recoverymonth.gov), which is expanding its focus this year to promote getting help for mental illness as well as addiction. Every September since 1989, the U.S. Substance Abuse & Mental Health Services Administration (SAMSHA) has trumpeted the message that recovery is possible with the right treatment.

Essentials for recovery

Working with providers and consumers of mental health services, SAMSHA has identified four major elements that are essential to recovery. They may be a helpful checklist as you work your way to wellness:

Health: overcoming or managing one's disease(s) as well as living in a physically and emotionally healthy way.

Home: a stable and safe place to live.

Purpose: meaningful daily activities, such as a job, school, volunteerism, family caretaking, or creative endeavors, and the independence, income and resources to participate in society.

Community: relationships and social networks that provide support, friendship, love, and hope.

Principles of recovery

The working group also developed 10 guiding principles of recovery. For starters:

Recovery is person-driven: Self-determination and self-direction are the foundations for recovery as individuals define their own life goals and design their unique path(s) towards those goals.

Recovery occurs via many pathways: Individuals are unique with distinct needs, strengths, preferences, goals, culture, and backgrounds-including trauma experiences-that affect and determine their pathway(s) to recovery. Recovery pathways are highly personalized and non-linear in that they are characterized by continual growth and improved functioning that may involve setbacks. Because setbacks are a natural, though not inevitable, part of the recovery process, it is essential to foster resilience for all individuals and families.

Recovery emerges from hope: The belief that recovery is real provides the essential and motivating message of a better future-that people can and do overcome the internal and external challenges, barriers, and obstacles that confront them. ...
Hope is the catalyst of the recovery process. more here
******************
Recovery & Bipolar Relapse:
The Key to Recovery is Low
Tolerance for Relapse


Sometimes recovery from bipolar disorder can feel like a fragile bloom. Something to be nurtured and cherished. Something to be guarded, above all, from the harsh winds of relapse.

The fact is, staying well with bipolar requires doing everything possible to stave off mood swings. Or as psychiatrist Joseph R. Calabrese, director of the Mood Disorders Program at Case Western Reserve University's School of Medicine, puts it: "The key to recovery is a low tolerance for relapse."

Every slip back into depression or mania makes another relapse down the road more likely. That's why constant vigilance is so important.

A 2009 study in Sweden found that three-fourths of hospitalizations for bipolar are repeat admissions. The analysis of psychiatric hospitalizations over a five-year period found the average readmission rate per patient was 1.2 following a first hospitalization, but 1.9 per patient following a second admission.

An earlier study at the University of California-Los Angeles noted that 73 percent of individuals diagnosed with bipolar experienced at least one relapse over a five-year period. Of that group, two-thirds had multiple relapses.

"Relapse is self-perpetuating," Alan C. Swann, MD, of the University of Texas Medical School at Houston explains in "A Bumpy Road: Dealing With Relapse" (Spring 2011). "Once it happens, the more likely it is to happen again."

An Ounce of Prevention

There are powerful reasons for keeping relapse at bay. Apart from the disabling effects of the mood episodes themselves, multiple relapses often result in brain shrinkage, cognitive impairment and higher risk factors for heart disease and diabetes.

Staying on medication is the first step in stabilizing bipolar's biochemical misfirings. The UCLA team's finding suggest that medication alone can't prevent relapse, however. That takes medication compliance plus:
a healthy sleep schedule, good diet and regular exercise
tracking triggers
building a support team
taking immediate action when symptoms of depression or mania first emerge, such as touching base with a health-care professional.
In 2007, researchers in Australia reported that people with bipolar disorder who monitor their mood and recognize early signs of oncoming illness had half the number of relapses as peers in a control group.
"When symptoms of the illness start to come back and are very mild, it's relatively easy to treat," Calabrese points out. "It's harder when it drags on for weeks and months and takes on a life of its own."
Holding on to Hope
Relapse often brings frustration and disappointment in its wake. When Rachael B. fell into a cycle of depressive episodes after four years of stability, she found that keeping her past success in mind helped keep her working her way back toward recovery.

"I know that it's possible to get back there," she says in "A Bumpy Road." "It just might take some time. In the meantime, I have hope."

To read more about dealing with relapse, Click here
*****************
Hospitalization: Hope & Help

"I need to go to the hospital."

When a medical emergency happens, those words reflect a confidence that we'll get professional help and healing. So why don't we feel the same about a psychiatric admission?

When symptoms of bipolar disorder become life-threatening, psychiatric hospitalization is a way to get intensive care. Yet we often have conflicted or negative feelings about going. Stigma, a sense of failure, worries about surrendering control and manic assurance that nothing's wrong can make us resist using this vital tool for recovery.

"One of the things that can be hard is admitting that you need more or a different kind of help," says Melissa H., who has been hospitalized more than 20 times. "I don't think anyone finds the experience of hospitalization pleasant. But when I've chosen to go into the hospital-and for me it's always been voluntarily-it was because I didn't think I could keep myself safe on my own."

A chance to heal

Chris M. was one of many who hated the very idea of hospitalization. On her second stay, as she explains in "Going to the Hospital: Setback or Reset?" (Summer 2008), she had a change of heart.

"I decided to view it as a chance for me to get away from the daily stresses of my life and heal. ... I view the hospital as an open door-a place to go and be safe should I ever need it."

Planning ahead may make the difference between a truly therapeutic hospital stay and a less positive experience.

Psychiatrist Nada Stotland, MD, MPH, recommends researching which psychiatric hospitals and mental health units of general hospitals in your area provide a full range of care, from psychotherapy to medication, from vocational training to social services.

"Try to find a hospital where you feel reassured you'll be treated with dignity, respect, and an eye toward your specific issues," Stotland advises.

Know when to go
You might need to go to the hospital if you:
Are seeing or hearing things (hallucinations)

Have bizarre or paranoid ideas (delusions)

Have thoughts of hurting yourself or others

Are thinking or talking too fast, or jumping from topic to topic and not making sense

Feel too exhausted or depressed to get out of bed or to take care of yourself or your family

Have problems with alcohol or substances

Have not eaten or slept for several days

Have tried outpatient treatment (therapy, medication, and support) and still have symptoms that interfere with your life

Need to make a major change in your treatment or medication under the close supervision of your doctor.
*****************
In the News: Bipolar Awareness

Getting the word out to teenagers


August 31, 2011-Canadian TV series Degrassi: The Next Generation has put bipolar disorder back in front of its teen audience. In season four, a character called Craig had a bipolar diagnosis; now Eli has been diagnosed and is shown trying to manage his behavior with medication, therapy and some time off to figure things out. The show, which also has a gay character and a problem drinker, airs on MuchMusic in Canada and teennick in the U.S.

Fan reaction on teennick.com reflects growing awareness of bipolar among the high-school set. For example: "He should have gotten this info a long time ago." "I've assumed Eli was bipolar for a while now although it isn't exactly an excuse for stepping all over all those people." And even: "I was really angry about Eli being Bipolar just like Craig. I feel like the writers could have decided on a different disorder."

Burgess Meredith - Actor
Cyclothymia did not damage his long career
By Marcia Purse, About.com Guide

Burgess Meredith was born in Lakewood, Ohio. He wrote in his autobiography, "All my life, to this day, the memory of my childhood remains grim and incoherent. If I close my eyes and think back, I see little except violence and fear." His father drank heavily; his mother lived in despair; the parents quarreled constantly." more here
**********
Mental Health Issues in the Deaf Community
Outlining the Problems
By Marcia Purse, About.com Guide

There are approximately 20 million hearing-impaired people in the United States, of which about 10% are profoundly deaf (Steinberg, et al, July 1998). These individuals comprise a distinct community of men, women and children who must work daily to function in a world geared for those who can hear. They have to surmount formidable communication barriers with co-workers, employers, neighbors and, in some cases, even friends and family. They must also struggle against stigma and prejudice. In a study lead by Annie Steinberg, MD, 41% of the participants, all of whom were hearing impaired, believed that "communication problems, family stresses, and societal prejudice that accompany it [hearing impairment] could lead to problems ranging from suicidal depression to substance abuse and violent behavior" (Steinberg, July 1998). In addition to these unique needs, members of the deaf community, just as in all cultures, are also struck with the unfortunate reality of severe mental illnesses such as bipolar disorder. In short, this community needs viable mental health resources. more here


Mental Health Ministries e-Spotlight - Fall 2011

September is Recovery Month
Mental Illness Awareness Week is October 2-8
National Day of Prayer is Tuesday, October 4
National Depression Screening Day is October 6

MENTAL ILLNESS AWARENESS WEEK
In 1990, the U.S. Congress established the first week of October as Mental Illness Awareness Week (MIAW). This is a wonderful opportunity to partner with community groups in your area to raise awareness about mental illness. This e-Spotlight will include information and resources to help you make the most of this educational opportunity.

To help you get started in a new bulletin insert/article, Mental Illness Awareness Week, that gives ideas for congregations. When printed back to back and cut in half, this double sided resource can be used as a bulletin insert or a small flyer. It is available on the Home page or by clicking here.

THE NATIONAL DAY OF PRAYER FOR MENTAL ILLNESS AWARENESS RECOVERY AND UNDERSTANDING
The National Day of Prayer for Mental Illness Awareness Recovery and Understanding is Tuesday, October 5. This day of prayer was initiated by Angela Vickers, JD of NAMI Florida and Gunnar Christiansen, MD of NAMI California in 2004. It has had widespread support by individual congregations and National Faith Community Mental Illness Networks. The prayers and actions of both faith communities and secular organizations (e.g. NAMI, NMHA, DBSA, OCF, ADAA, etc.) are needed to restore mental wellness in America. In seeking God's guidance, we can recommit ourselves to replacing misinformation, blame, fear and prejudice with truth and love in order to offer hope to all who are touched by mental illness.

You can download a resource with liturgies to use for the National Day of Prayer on the Home page of the Mental Health Ministries website. This resource is available in English and Spanish. Many faith communities have sponsored an interfaith candle lighting service using a liturgy written by Carole J. Wills that is included in this resource.

There is also a fact sheet, What You Need to Know About Mental Illness, including facts that involve our faith communities.

SEPTEMBER IS NATIONAL RECOVERY MONTH
National Recovery Month promotes the societal benefits of treatment for substance use and mental disorders, celebrates people in recovery, lauds the contributions of treatment providers, and promotes the message that recovery in all its forms is possible. It spreads the positive message that behavioral health is essential to overall health, that prevention works, treatment is effective and people can and do recover.

This year's theme, "Recovery Benefits Everyone," highlights the positive effects of recovery beyond addicted individuals. The observance is an ideal opportunity to introduce or provide educational events and resources in your local congregation. A free downloadable toolkit is available from SAMHSA at recoverymonth.gov. Download a sample worship service from the United Methodist Church by clicking here.

Mental Health Ministries has a video show, Addiction and Depression. It shares how
addiction to alcohol and/or drugs often masks an underlying depression. The link between addiction and depression can cause a downward spiral leading to severe health problems, especially suicide. Three persons share their stories of addiction and depression that end in recovery. The full show is available on the Mental Health Ministries as a VHS tape and as one of the shows on our DVD set, Mental Illness and Families of Faith: How Congregations Can Respond.

This short clip is from our DVD, Mental Health Mission Moments DVD with study guide and it is also on the Home page for Mental Health Ministries. http://www.youtube.com/watch?v=lXpM6BdagjM&feature=player_embedded

NATIONAL DEPRESSION SCREENING DAY (NDSD)
We know that persons are more likely to go to their faith leader first with mental health problems than to mental health professionals. Yet studies show that most clergy are not effective in providing appropriate support or referrals. There are many reasons for this. Much of the work of Mental Health Ministries is to provide resources to educate faith leaders and congregations about mental illness and how they can support persons and families living with these "no fault" illnesses.

The National Depression Screening Day will be held on Thursday, October 6th, 2011. Held annually during Mental Illness Awareness Week in October, NDSD raises awareness and screens people for depression and related mood and anxiety disorders. NDSD is the nation's oldest voluntary, community-based screening program that provides referral information for treatment. More than half a million people each year have been screened for depression since 1991.

NDSD screening sites are sponsored by hospitals, mental health centers, government agencies, social service agencies, advocacy organizations, colleges, primary care clinics, workplaces, healthcare companies AND some faith communities. These screening programs now include both in-person and online programs for depression, bipolar disorder, generalized anxiety disorder, post-traumatic stress disorder, eating disorders, alcohol problems and suicide prevention. There is a special link for persons in the military.

You can let members of your congregation know about screening sites in your area. If we can reach persons with undetected and untreated mental disorders, we can encourage them to seek appropriate treatment. If we talk about mental illness like any other illness, we will help to reduce the stigma and shame associated with these brain disorders. It is also helpful if faith leaders have the names of local mental health professionals and organizations in order to provide appropriate referral information at any time of the year.

DEPRESSION SELF TEST
Approximately 19 million Americans experience depression. We have included the Zung Self Rating Depression Scale on the Home page of our website. Remember-depression is more than just feeling down. It is a real medical condition that can be effectively treated, but first you must seek help. These tools can be used for you or given to others.




Dear Friend & Advocate

It's IEP time! Questions and concerns are pouring in from parents and teachers who will be meeting with the IEP Team.

Are you confused by the IEP process?
Do you feel overwhelmed or intimidated?
For the next several weeks we will publish a series about IEPs. When you master this information, you will feel more confident and more prepared for your IEP meeting!

In this issue of the Special Ed Advocate you will find guidance about taking control at IEP meetings and tactics and strategies to improve your advocacy skills for getting a quality IEP.

Mood Chart Apps for Depression and Bipolar

Track Your Health
Visualize Causes and Effects
Work Out What Works
Plan for Lasting Wellness


Optimism is used by thousands of individuals and clinicians in over 50 countries. Please contact us if you would like detailed references.

For Individuals
Manage depression or bipolar proactively
Find the triggers of your episodes
Recognize the early signs of a decline
Discover health strategies that work for you
Take firm control of your mental health

For Clinicians
A comprehensive picture of client progress
Greater accuracy in client recall
Better assessment of treatment efficacy
Fast, accurate preparation for appointments
Scope for telephone or online consultations
Website

5 Keys to Preparing for Fall and Winter Blues
By ELISHA GOLDSTEIN, PH.D.
As I look out my window right now and see the overcast, gray sky I'm reminded of the seasons changing and although fall is coming up, winter is just around the corner. While it's a wonderful practice to be in the present moment, at times it's good to look toward the future so we can use this moment for planning. more here
************
People Reluctant to Talk to Doctor About Depression, Take Antidepressants
Depression is commonly underreported, and it turns out the main reason people are afraid to talk about depressive feelings with their family doctor is the fear of being prescribed an antidepressant. more here
************
Mental Health Care Reform Urged by Top Scientists
By RICK NAUERT PHD Senior News Editor
Psychotherapy experts say that as Americans work to reform the medical care system, they should also redesign how mental health care is delivered.
In a new paper, Yale University's Dr. Alan Kazdin, a former president of the American Psychological Association, believes that we must acknowledge a basic truth - all of our progress and development in evidence-based psychotherapy has failed to solve the rather serious problem of mental illness in the United States. more here
************
Providing Support: How To Talk About Illness
By TAMARA MCCLINTOCK GREENBERG, PSY.D.
When illness affects someone we care about it's hard to know what to say. The subject of illness is rarely a part of social interactions, but given increasing rates of chronic disease in our country, it is useful to think about how we can better support people who may feel emotionally isolated due to chronic health problems. more here

NEWS FROM NAMI, DBSA, & SAMHSA

NAMI
*San Diego Inspirational Awards Dinner
Young Advocate: Maggie Reese

(on IBPF's Board:-) Congratulations Maggie!


Maggie, who lives with biploar disorder herself, wrote the book Runaway Mind with the intention of helping others with bipolar disorder and to give their families and friends the hope that a person with bipolar disorder can lead a normal, productive life. By having faith, going to the doctor, taking medicine, and surrounding herself with supportive people, Maggie found that recovery is possible. Maggie's dedication to helping others has led her to many speaking opportunities around San Diego as well as a position on the Executive Board of the International Bipolar Foundation.
Friday, October 7, 2011
The Catamaran Hotel and Resort
*******
SAMHSA:
Interventions for Disruptive Behavior Disorders Evidence-Based Practices (EBP) Kit
Includes tools to assist in developing mental health programs that help prevent or reduce severe aggressive behavioral, emotional, and development problems in children by enhancing the knowledge of parents, caregivers, and providers. Kit includes six booklets. Inventory#: SMA11-4634CD-D here

Shared Decision-Making in Mental Health Care
Gives an overview of shared decision-making (SDM), an intervention that enables people to actively manage their own health. Examines research on the effects of SDM in general and mental health care and includes recommendations for advancing SDM in practice. Inventory#: SMA09-4371 here

NEW HOUSING PROJECT I am very actively working on a housing project for the mentally ill. It will be a home guided by Jewish values but we will accept any faith. It will be run as a board and care (medication WILL be monitored as needed), licensed, staffed, and we are trying to provide some services and some case management. Our goal is to get the individual as independent as possible. There will be some life skills training as well. We do not just want a human warehouse facility. We are working on collaborating with current agencies right now. It is an off shoot of what Jewish Family Services tried to create several years ago. We have picked it up and are determined to make it happen because the need is so dire. We are a 501 c 3 corp called Hope Village of San Diego. The name of the homes (four of them) will be called Chesed Home. It will be for adults 18-59 coed.
SAVE THE DATE
Positive Action Community Theatre (PACT).
We offer inclusive performing arts programs in Encinitas, CA, that serve teens and adults with disabilities, including bipolar disorder. Our fall programs begin Saturday, September 17th

*******************
Self-Empowering Addiction Treatment and Support Service
Continental Breakfast is included
A Free Continuing Education Course
Dr. Tom Horvath is an innovator in the field of addiction. His presentation will explore the Self-Empowering approach to addiction treatment in contrast, but not in opposition to, 12-step approaches. Dr. Horvath will discuss the role of courage in the therapeutic process, the implementation of empowerment techniques, provide evidence-based research to support the model, discuss alternative support groups in the community, and address the identification of individuals who are appropriate for this type of treatment. Please join us!
And save the date for our final workshop in 2011: Oct 26th.
Seminar will be held at the Aurora Behavioral Health Care Gymnasium.
Space is limited, reserve your seat today, and RSVP to Susan Writer at swriter@aurorabehavioral.com
Provider approved by the California Board of Registered Nursing, Provider #15298, for 2 contact hours; course meets the qualifications for 2 hours of CE credit for MFT and/or LCSW as required by the Board of Behavioral Sciences of California, Provider #3389, and for CAADAC Counselors as required by the California Association of Alcoholism and Drug Abuse Counselors, Provider # 1S-05-675-1211.
*******************
Saturday, October 15 · 8:00am - 12:00pm
Location DeAnza Cove (Mission Bay)
***********************
Interactions for Peace© & The San Diego County Peace Coalition (SDCPC) Present the1st Annual Bullying Behavior Symposium awareness, education and action October 15, 2011
8:30am - 3:30pm
University of San Diego, School of Leadership & Educational Science (SOLES) Phone: 619.421.5046 E-Mail: i4p@cox.net
To register, make a donation, or for more information please visit our website at www.interactionsforpeace.org
************************
Valkenberg Hospital's weekly lunchtime lectures presents
Personal Recovery and Mental Health
"Befriending the Dragon - Living Meaningfully with Bipolar Affective Disorder"
with Dr Peter Williams-Ashman and Suzanne Leighton Peter will give a broad overview of the concept of recovery for people experiencing mental health problems.
Suzanne will share insights gained from her own journey with bipolar affective disorder and approaches developed for living with hope and meaning.

Facilitators:
Dr Peter Williams-Ashman [MBBCh(Wits), FCPsych(SA)] is a psychiatrist from the Department of Psychiatry and Mental Health at UCT. Working from Valkenberg Hospital, he is responsible for outreach services.
Suzanne Leighton [BSc. (UCT), MSc. (WITS), PMP (USA)] is a complementary therapist with special interest in mental health. With clients she uses various modalities including counselling combined with massage, support groups and awareness workshops to reduce the mystery and stigma.

Date: Tuesday 27 September 2011
Time: 12h45 to 13h45
Venue: Valkenberg Hospital, Auditorium, Education Centre
Cost: No cost, all welcome.
RSVP: To suzl@mweb.co.za for numbers
************************
Save the date for our free monthly lectures in La Jolla: October 13th, 2011- Irwin Rosenfarb: Family Treatment for Bipolar Disorder

November 10th, 2011- Beth Cooper: Spirituality and Mental Health

December 8th, 2011- David Miklowitz: Bipolar Disorder: Eight Strategies for Coping as an Individual and a Family
***********************
2011 U.S. Psychiatric and Mental Health Congress:
November 8-9, 2011
Las Vegas
Conference dates: November 7-10
The Venetian Hotel & Congress Center
**************************
Carlsbad Marathon: IBPF is one of the designated charities for the 2012 marathon.



About the International Bipolar Foundation



International Bipolar Foundation is a not for profit organization based in San Diego whose mission is to eliminate Bipolar Disorder through the advancement of research; to promote care and support services; and to erase associated stigma through public education.


Visit us online for more information: www.internationalbipolarfoundation.org
We have a new Community Page on FaceBook.

Please join us on Facebook and "Like" us and help us spread the word.


A Word About Funding


Please note that International Bipolar Foundation does not represent any pharmaceutical company or give any speeches for a pharmaceutical company nor does our site receive advertising dollars from any company.