From the International Bipolar Foundation, click to visit our website





Greetings!

Greetings all! It is hard to believe that summer will soon be over. For many, children will go back to school. In this newsletter, we have lots of useful information to help with the transition.

On October 6, on National Bipolar Awareness Day, we will host Congressman Patrick Kennedy in Del Mar, CA., USA. Please register to attend this free, very important forum.

For those of you who supported us and voted for me to win Volunteer of the Year, we made the top 10 & will find out on Sept. 17th if we won. Thank you!

To your health,

Muffy Walker

P.S. Feel free to also contact me at anytime Muffy

Our new mailing address: 8895 Towne Centre Drive, Suite 105-360 San Diego CA 92122

If you are in a crisis,
please call: 1-800-SUICIDE (784-2433)
or
1-800-273-TALK (8255)

Bipolar Links

http://www.impactyoungadults.org/
http://www.up2sd.org/index.php
www.bipolarscotland.org.uk
New IRS Publication for Medical Expenses


www.semel.ucla.edu/champ/clinic
International Bipolar Foundation celebrates
National Bipolar Awareness Day

Featuring Congressman Patrick Kennedy
Congressman Patrick Kennedy served 16 years in the U.S. House of Representatives and is predominantly known as the author and lead sponsor of the Mental Health Parity & Addiction Equity Act of 2008. This dramatic piece of legislation provides tens of millions of Americans who were previously denied care with access to mental health treatment. Congressman Kennedy has authored and co-sponsored dozens of bills to increase the understanding and treatment of neurological and psychiatric disorders, including the National Neurotechnology Initiative Act, the Genomics and
Personalized Medicine Act, the COMBAT PTSD Act, and the Alzheimer's Treatment and Caregiver Support Act. Congressman Kennedy is a winner of the American College of Neuropsychopharmacology Distinguished Service Award, the Society for Neuroscience Public Service Award, the Autism Society of America Congressional Leadership Award, the Depression and Bipolar Support Paul Wellstone Mental Health Award, and the Epilepsy Foundation Public Service Award.
Thursday, October 6, 2011 3:00-3:30pm- Check-in 3:30-5:00pm- Lecture
Hilton Del Mar 15575 Jimmy Durante Blvd. Del Mar, CA 92014
Registration by September 25 to Event is free and open to the public.
areitzin@internationalbipolarfoundation.org
or (858) 750-5873 required. Seating is extremely limited.
Program supported by:
IBPF FREE LECTURE SERIES


Our Lecture Series are now available for viewing on our web site!! Click here

The 5 Most Common Mental Issues Teens Face - Dr. Thomas Jensen
Going to College with Bipolar Disorder - Dr. Russ Federman
Runaway Mind - Maggie Reese
A Novel Approach to Treating Bipolar Disorder - Depression Bipolar Institute
Our lecture series starts back up again in September
September 8th, 2011- John McManamy:
Relationships and coping with the day-to-day stuff
5:30-6:00- SOCIAL 6:00-6:45-LECTURE 6:45-7:00- Q & A
Location: Sanford Children's Research Center, Building 12 Address: 10905 Road to Cure, San Diego 92121
Save the date for these lectures in La Jolla:
October 13th, 2011- Irwin Rosenfarb: Family Treatment for Bipolar Disorder

November 10th, 2011- Beth Cooper: Spirituality and Mental Health

December 8th, 2011- David Miklowitz: Bipolar Disorder: Eight Strategies for Coping as an Individual and a Family
Back to School
Preparing Your Special Needs Child for the New School Year Prepared by Stacey Hoaglund
Family Network on Disabilities
754-321-1705
954-252-8764

Helpful Hints to Support Your Child

Ensure that your child's IEP presents a good picture of who he/she is and what he/she needs
Talk about the change with your child and what they can expect. Make it as positive as possible. Your child will get their first impressions from you.
Develop a social story about the new school and the expected changes for your child. Include actual photographs, if possible. more here
*************************************************************************************************
Mental Health Services FAQ Frequently asked questions about services previously provided through County Mental Health Agencies for students with Individualized Education Programs
In 1984 Assembly Bill (AB) 3632 statutorily required a partnership between school districts and county mental health agencies to deliver mental health services to students with individualized education programs (IEPs). In 2011, the California Legislature passed Assembly Bill (AB) 114, which repeals the state mandate on special education and county mental health agencies and eliminates related references to mental health services in California statute. As a result of this new legislation, school districts are solely responsible for ensuring that students with disabilities receive special education and related services to meet their needs according to the Individuals with Disabilities Education Act (IDEA) of 2004.

Given this recent change to state laws, the Frequently Asked Questions (FAQs) below are offered to provide students, parents, educators, and other stakeholders with information about services for students with disabilities that were formerly provided by county mental health agencies. more here
****************************************************************************************************
Join us and hear from San Diego non public special education schools about their curriculums, target audiences and what makes each of these educational venues unique. This workshop is open to parents, professionals and others interested in learning about the NPS schools available in San Diego.

Tuesday, September 20, 2011
5:30 - 7:30 p.m.
Scripps Miramar Ranch Library
Community Room
10301 Scripps Lake Dr.
San Diego, CA 92131
***************************************************************************************************
Moving and/or Changing Schools Whether your child is transitioning from middle school to high school or if you are moving to a different city, there will most likely be a point in your child's life where he/she will be faced with change. As a parent or caregiver, one might wonder how to help smoothen out this type of transition. The first thing you can do is have an open discussion about the move and/or change. In order to prepare your child, it is helpful to talk openly about the situation. This conversation might help your child to feel included in the decision to move houses and/or change schools. Informing your child of any upcoming changes will also allow him/her to get used to the idea of saying goodbye to others, as well as reassure him/ her that everything will be ok.
Another step a parent or caregiver might take if a child is going to be changing schools is to
set up an orientation or tour of the new school. Depending on your child's age, they may or may not like the idea of you coming along with them; however, it is important for your child to become familiarized with their new school. While at the school orientation or tour, you can ask about different clubs or after- school activities your child might be able to join. This way your child can feel like they have the opportunity to meet peers with similar interests, if they decide to join.
Also, in order to keep a sense of familiarity while in the process of moving and/or changing schools, make sure that your child's room is in order before school starts. Try to keep regular meal and bedtime schedules. Be sure to keep pictures around of the people back home. Allow your child to call, email, write letters, or visit old friends in order to keep in touch. Set realistic expectations about the transition period. Generally, teachers expect new kids to feel somewhat comfortable in their classes in about six weeks. Some kids need less time; others might need more. After the move and/ or change in schools, if you are still concerned about your child's transition, a family therapist might provide some helpful guidance. Your child may feel a sense of loss when they have to leave friends and family members behind when moving to a different school or a different area. Therefore, keeping them in- formed of major decisions, staying on top of things, and maintaining a sense of familiarity can minimize stress and help things run more smoothly for everyone. Sources: www.kidshealth.org; www.suite101.com
*****************************************************************************************************

Changes in mental health care system spur new optimism
By Sigrid Bathen
Massive changes in how mental health care is delivered to Californians - including abolishing or restructuring the two state departments responsible for mental health and substance-abuse programs - are being closely watched by care providers and advocacy groups.

They say they are "cautiously optimistic" that Gov. Brown's plan will result in a coordinated, community-based system of care for the thousands of people who historically have faced a dizzying patchwork of care, or no care at all.

But advocates emphasize that mental-health care must have a prominent position in the state bureaucracy. read more here



HELP US FIGHT STIGMA
International Bipolar Foundation
has launched a Corporate Anti-Stigma Campaign
International Bipolar Foundation endorses a
society that is free from the negative stigma and
discrimination of mental illness.
If you agree with our position statement and wish to join our campaign please send us your name & address or the business contact.
areitzin@internationalbipolarfoundation.org
POSITION STATEMENT
We understand the negative impact that stigma and discrimination has towards people living with mental illnesses, those who care for them and as a society at large.



We recognize that stigma and discrimination
· affects the basic human rights of those living with mental health challenges, including their right to be treated with dignity and respect,
· serves as an impediment to live full, meaningful and productive lives in the community,
· hinders recognition, open acknowledgement, and effective management and recovery of their lives,
· affects the allocation of resources for effective diagnostic, treatment and community support services,
And we support and participate in this campaign so that ultimately, discrimination is eliminated and stigma is not tolerated.
Knowledge is Critical: Dealing with a life-altering condition such as Bipolar Disorder


If you or someone you love has been diagnosed with Bipolar Disorder, then you owe it to yourself or them to buy the Medifocus Guidebook on Bipolar Disorder. A comprehensive, 141-page detailed resource written by our in-house staff of expert researchers, you get the newest, most up-to-date information about Bipolar Disorder, including treatments, research and experts in the field.
To Place Your Order by Telephone, please call us:
Within the United States (toll free): 1-800-965-3002
Outside the United States: 1-301-649-9300




JOIN OUR TEAM & RUN FOR A CAUSE

International Bipolar Foundation is one of the official charities for the 2011 Carlsbad Marathon:


Link to our fundraising page: here

If you are interested in training- Steppin' Up San Diego is available:

www.facebook.com/pages/Steppin-Up-San-Diego/186648974692389



New Mobile App Helps Manage Bipolar Disorder

by Jonathan Bennett

A unique mobile App has been developed for Bipolar Disorder sufferers called Bipolar Mood Monitor.
With up to 254 million people worldwide affected by Bipolar Disorder and annual social and financial costs in the USA alone of $45 billion, it is becoming more important for health providers to be able to track bipolar sufferers' mood changes accurately and in a 'real time' situation.
Bipolar Mood Monitor helps track mood changes as they happen and records them in an easy-to-read chart format. The App also includes comment and alert functions and one-step email so charts and comments can be sent to nominated email addresses.
The user interface incorporates a graphic display which is simple and intuitive. Users can make entries with three easy steps in a matter of seconds and review details at any stage.
Currently anyone suffering from illnesses like Bipolar Disorder usually visit their doctor on a weekly or monthly basis. This can create problems when they are asked the inevitable question "How have you been feeling over the last month?"
At this point patients can usually only generalise on how they fared over that time.
Add to this the fact that busy doctors have less than 10 minutes on average to spend with a patient, with up to a third of their patients visiting due to mood disorders. Assessing how a patient was actually doing on a day-to-day basis becomes difficult in this situation.
Bipolar Mood Monitor allows accurate information to be emailed to a doctor (or the mobile device can be taken to an appointment for the doctor to access directly), graphically illustrating the mood status of the patient over specific time frames with accompanying comments, and also gives the bipolar sufferer some meaningful 'buy-in' to help manage their condition.
Some doctors may also see advantages in using Bipolar Mood Monitor as a facility for tracking other depressive disorders as well.
Bipolar Mood Monitor is designed for iPhone and iPod Touch and can be purchased at the iTunes App Store.
Below are some sobering facts about Bipolar Disorder:
2.4 - 4 million people in the UK have bipolar disorder.
5.8 -12 million people in the USA have bipolar disorder.
Bipolar disorder results in a 9.2 years reduction in natural expected lifespan (i.e. ignoring suicides).
Bipolar patients who have attempted suicide: > 25%. (Note: many suicide attempts are hidden).
Bipolar patients whose suicide attempts have been lethal: 15-20%. This is the highest suicide rate of any psychiatric disorder, and more than 20 times higher than the rate of suicide in the general population. About half of all suicides in the U.S. can be attributed to bipolar disorder.
Bipolar people who are not being treated at any given time: approximately 50%
Average age of onset: 23-25
Average age of correct diagnosis: 40
Average number of years it takes a bipolar person or their family to seek treatment from the onset of symptoms: 10
Number of bipolar sufferers who have been misdiagnosed at least once: 70-75%.
Rate of alcoholism in bipolar men: Three times higher than in the general population.
In bipolar women: Seven times higher than in the general population.
Divorce rates for people with bipolar: twice as high during their first marriage than for people with any other psychiatric disorder, and three and a half times more likely to divorce than people in the general population.
Bipolar Disorder affects males and females in similar numbers
About 70% of people with Bipolar Disorder will have a close relative (a parent or sibling) who suffers from either Bipolar Disorder or from depression.
THE LAST WALTZ ENSEMBLE AND SMITH'S OLDE BAR PRESENT BLUE WALTZ: A BENEFIT FOR THE SEAN COSTELLO MEMORIAL FUND FOR BIPOLAR DISORDER,

Sean Costello

When Atlanta blues prodigy Sean Costello slipped away from his earthly life April 15, 2008, a day before his 29th birthday, confusion and sadness gripped his fellow musicians. Outwardly, Sean appeared quite normal. Only after his passing did his family reveal Sean's battle with Bipolar Disorder and his struggle to stay alive.
"Sean acted professionally and was as normal as a musician could be. I think this factor makes people want to look closer at the circumstances." says Debbie Ann Smith, Sean's Mom and President of The Sean Costello Memorial Fund for Bipolar Disorder. "Although Sean obviously was fighting some serious demons, some of his professional friends didn't even know that he drank. A person like Sean can maintain a professional exterior while fighting to keep themselves alive, literally. Performers often wear a public face that belies their private angst."

In the years since Sean's passing, Atlanta musicians have rallied around his family and dedicated themselves and their music performances to raising funds for continued research into Bipolar Disorder and its impact on artists.

"We were very much waiting on the right time to do something unique in honor of Sean for the Foundation." remarks Kris Gloer, leader of The Last Waltz Ensemble, a group dedicated to progressively playing the music of Bob Dylan and The Band. "When I mentioned the idea of an event for The Foundation, Dan Nolen, owner of Smith's Olde Bar was adamant that we do two nights and feature lots of special guests to honor our friend."

"Sean played the Last Waltz as one of the last gigs he did. He came home so full of joy. I know he would cringe at the use of the corny word, but I can't describe it any other way." says Debbie. "He loved Levon Helm like family and was thrilled to honor him with his brother musicians, The Last Waltz Ensemble."




Topics Include:

Safe, humane, life-enhancing methods of treating adults, children, families and couples in psychological distress without reliance on psychotropic drugs.
Consumer-centered interventions that help people move towards full recovery.
Restoring psychotherapy as a first-line intervention in behavioral health.
What parents and families can do to help children without reliance on psychotropic drugs.
Withdrawing from psychotropic drugs: Clinical indications, safety and supervision concerns.
The impact of the pharmaceutical industry on evidence-based clinical mental health practice.
Treating children and adults with integrative care.
Panel Presentations, Roundtable Discussions, Meet the Authors & More!

Psychotherapist Panel: Experts Discuss How They Work, Followed By Breakout Sessions on Each Clinical Approach!
Early Psychosis Intervention Panel: How Can We Best Help Those in Crisis?
Psychiatric Survivors Panel: Consumers Relay Their Experiences in the Mental Health System. Panel members include Nancy Rubenstein Del Giudice.
Evidence-Based Literature Panel: What Clinicians Should Know About the Scientific Literature.


The Bipolar Child Panel: Analyzing an Epidemic.

For more information & to register

NEWS AROUND THE WORLD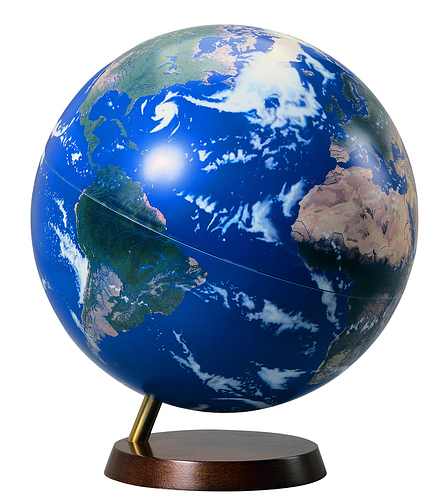 ***************
SWEDEN:
Latimer: Study examines if bipolar disorder contributes to violence. more here
***************************
PAKISTAN:
Film director to hold special screening of film to tackle stigma of depression in Asian community in Harrow
By Suruchi Sharma
A FILM director has shared his experiences of bipolar disorder as he prepares to screen a semi-autobiographical film in Harrow to highlight the social stigma of depression in the Asian community. more here
****************************
AUSTRALIA:
*Therapy 'resets' brain instantly
Peta Rasdien, The West Australian
It is a procedure that can save lives, yet there is a lingering stigma attached to electroconvulsive therapy in the minds of many.

Performed on a regular basis in a number of hospitals around WA - in 2009-10, 429 patients underwent the procedure - modern electroconvulsive therapy (ECT) has come a long way since its chilling portrayal in the movie One Flew Over the Cuckoo's Nest. more here
* Workers staying silent on mental health, with bosses kept in the dark
Stephen Lunn From: The Australian
THE stigma surrounding mental illness remains strong enough for nearly four in 10 sufferers to not disclose the condition to their employers.

And even for those who do, understanding and support from employers and managers is severely lacking, a study by Sane Australia reveals.

The Working Life and Mental Illness study, to be published today, which surveyed 520 people with a mental illness, finds the majority don't believe their manager understands mental illness and its impact in the workplace. more here
* Best Treatments for Manic Episodes
(Ivanhoe Newswire) -- New research sheds light on which types of drugs are most effective for treating acute manic episodes.

Mania is defined as an "excessively raised mood." It affects about 1 percent of the population and tends to alternate with moods of depression, and when it does, it is known as bipolar disorder. more here
* Deakin University medical researchers find potential new treatment for bipolar depression

Deakin University medical researchers have found that an antioxidant, N-acetylcysteine (NAC), is an effective treatment for bipolar depression.
Following the positive results experienced by 149 people with bipolar depression who took part in a two month trial, the researchers believe that NAC could be added to the treatment regimen of people with bipolar disorder. more here
************************************************
UGANDA:
Uganda should focus more attention on bipolar disorder. more here
*************************************************
DENMARK:
Illness management and recovery (IMR) in Danish community mental health centres
Schizophrenia and bipolar disorder are severe mental illnesses that can have a significant disabling impact on the lives of people. Psychosocial interventions that stress hope and recovery as a part of a multi-dimensional approach are possibly indicated to support people with severe mental illness in facilitating recovery. more here
**************************
SCOTLAND:
*Kristin Hersh muses on life and overcoming bipolar disorder
HOW ACUPUNCTURE HELPED THROWING MUSES FOUNDER KRISTEN HERSH TO TAME BIPOLAR DISORDER AFTER 25 YEARS INTERVIEW BY JACKIE MCGLONE
KRISTIN Hersh was always convinced that she would never make old bones.
Indeed, the elfin 44-year-old can't quite believe that she's still alive. A rock musician for three decades and founder of Throwing Muses, the cult indie band formed when she was 14 years old, her uneasy conviction had nothing to do with that business's live-fast-die-young creed.

Hersh has suffered the torments of bipolar disorder for more than 25 years and was resigned to the fact that her illness would one day prove fatal. "I always thought that it would claim me," confides the mother of four sons, whose ages range from 25 to eight, when we meet in the tranquility of New York's Rubin Museum of Art. "I'd given up; I just assumed that I'd live a short life. Bipolar disorder has made my life very painful."
************************
UK:
ENGLAND:
People diagnosed with bipolar disorder are needed to take part in a major research study.
Lancashire Care NHS Foundation Trust, in partnership with the Spectrum Centre for Mental Health Research based at Lancaster University, is running two research studies related to the disorder.
Those involved will be placed two groups. One group will be led by service user participants and the other by therapists.
Both groups will meet weekly over 21 weeks and be followed up at regular intervals by researchers.
For more information contact Philip Byrne on 01524 592297, or e-mail p.byrne@lancaster.ac.uk
IRELAND:
Major brain similarities found in bipolar disorder and schizophrenia
Researchers from the Royal College of Surgeons in Ireland (RCSI) and Beaumont Hospital have conducted a study which has found striking brain similarities in bipolar disorder and schizophrenia. more here
*************************
S. AFRICA:
Casual Day - Friday 2 September
For the first time ever SADAG is participating in Casual Day this September. Companies are encouraged to let their staff wear whatever fancy and weird clothing they want to that day at a cost of R10 per person. Many companies pay for their whole staff to participate or pay 50% towards it. This year, SADAG will be participating as a receiving organisation and stickers will be available from us. Buy a sticker and go to work dressed as a cat, in pyjamas, a golfing outfit, whatever! The funds from this day go towards SADAG and other NGO's for people with disabilities. Please give your support and encourage your Boss, your University, your Radio Station to let the whole company participate.
*MUNCHING FOR MENTAL HEALTH
A NIGHT ON THE TOWN WITH SA CELEBS TO BENEFIT SADAG
IS YOUR COMPANY IN JOHANNESBURG? YOU CAN HELP US SAVE LIVES
What do local celebrities like Katy Katopodis, Lady Lea, Mel Miller and Jason Greer; a fantastic restaurant in Sandton; and SADAG have in common on Tuesday the 13th September? They will all be joining forces to raise funds for Teen Suicide Prevention. This is your chance to hobnob with celebs and help save the lives of South Africa's youth.
****************************
Therese's Corner
Black and Depressed: Two African-American Women Break the Silence


By THERESE BORCHARD

According to Raymond DePaulo, Jr. M.D., Professor of Psychiatry at Johns Hopkins University School of Medicine, African American populations do not have higher rates of depression in the US. However, the statistics may be skewed because African Americans are much less likely to report their symptoms of depression.

The stigma and prejudice toward mental health issues in Black communities is especially thick, making it very difficult for persons suffering from depression oranxiety (or any mood disorder) to acknowledge it, let alone seek treatment. When I participated in a six-week outpatient program at Laurel Hospital, half the group was African American. The stories horrified me. Most of the African Americans could not reveal to any member in their family what they were doing (the outpatient program) because the stigma was so deep and tall and wide.

Awhile back I interviewed professor and blogger writer Monica Coleman, Ph.D., on Beyond Blue. She described the stigma in this way:

In many ways, I do think that there is a greater stigma among African American culture than among white cultures. I live in southern California, and many white people will freely reference "seeing a therapist" in normal conversation. Black people don't do that. Seeing a therapist is generally seen as a sign of weakness or a lack of faith. There is still an active mythos of "the strong black woman," who is supposed to be strong and present and capable for everyone in her family - and neglects her own needs. In the midst of a depressive episode, I had a friend say to me, "We are the descendants of those who survived the Middle Passage and slavery. Whatever you're going through cannot be that bad." I was so hurt and angry by that statement. No, depression isn't human trafficking, genocide or slavery, but it is real death-threatening pain to me. And of course, there are those who did not survive those travesties. But that comment just made me feel small and selfish and far worse than before. It made me wish I had never said anything at all.



So without support from the community, or at least family and friends, how does a person begin to recover?

Monica has found strength and healing and affirmation through speaking and writing candidly about her own depression - her attempts to penetrate the stigma for others. She says:

I am just now learning that vulnerability is strength. I am learning to speak and write boldly about the reality of living with a depressive condition. Even when it's hard and I don't have it all figured out and it's actively kicking my butt. It's the most terrifying thing I've ever done. It feels like running naked across the front lawn.

But I also feel a lot of affirmation when people respond - especially other black women - and let me know that their processes and challenges are made lighter by hearing their experience reflected from a pulpit, leadership, the classroom, or wherever I am. That confirms what I've felt is a calling from God. It encourages me, and helps my health.

A few other African-American voices have joined her in coming forward with their stories, in becoming vulnerable so to free others from a different kind of oppression that Blacks have experienced in the past, but an oppression just as real. Among them is Terri Williams, who participated in a panel discussion at the Mental Health America conference last year. She gave me a copy of her provocative and insightful book, "Black Pain: It Just Looks Like We're Not Hurting."In it, she writes:

For much of my career I have spoken to diverse groups of thousands of people around the country about achieving success in business and in the field of public relations. In the last two years, I've begun dealing with major depression in my life, and when I give talks now, they're less about business than they are about this misunderstood disease. First I talk about how depression almost killed me; in other words, I stand in front of audiences of hundreds of people, naked and transparent, with my arms flung open. Then I talk about depression and Black people-how it is crushing our youth and destroying lives-those who suffer from depression along with those who care about them. It is then that I think of Queen Esther, because she was called upon to reveal herself to save the lives of her people, AND SHE WAS SCARED TO DO IT, but she couldn't stand to watch her people be destroyed-she had to save them. I think of Queen Esther because depression is killing Black people by the thousands, and I have to talk about it no matter how much it scares me.

As more voices join the chorus, may there be more dialogue in African-American communities about mental illness so that those inflicted with mood disorders have a chance to recover.



Therese Borchard is a regular contributor to our My Support e-newsletter.
Therese J. Borchard writes the daily blog, Beyond Blue, on Beliefnet and is a regular contributor to the award-winning blog, World of Psychology, on Psych Central. Therese is the author of Beyond Blue: Surviving Depression & Anxiety and Making the Most of Bad Genes and The Pocket Therapist: An Emotional Survival Kit. Subscribe to her Beliefnet RSS feed or her Psych Central feed. Visit her website or follow her on Twitter @thereseborchard. Articles here are originally published on Beyond Blue (www.beliefnet.com/beyondblue).

Welcome to Our New Bloggers!
IBPF is pleased to welcome Brian, Maricela and Natalie as our newest bloggers. You can read their blog entries here or follow them on the 15th of each month on our website, Facebook, and Twitter accounts



BRIAN JOST

- www.brianjost.com email: info@brianjost.com

Brian Jost, author of the memoir "Grounded by Bipolar Disorder; One Pilot's Landing," is an experienced public speaker focusing on sharing his story of living with a psychiatric disorder and understands that mental illness can change a person's life. Although he has worked as a charter pilot and flight instructor, the diagnosis of bipolar disorder has prevented him fromcontinuing his work as a pilot. With experience as a professional audio engineer, Brian has followed another of his passions, that of writing and recording music. Accepting his psychiatric diagnosis with a fearless attitude, Brian views his battles with bipolar disorder as a gift which has allowed him to see the true worth of people in his life. Feeling that it is his duty to help other people understand mental illness, Brian shares his personal story with audiences such as mental health consumer groups, high school and college students, law enforcement officials, educators, health care providers, faith community members, politicians, professionals,inmates, and interested civic groups. Brian shares his story in his memoir which tells of multiple hospitalizations andtakes the reader through the extreme states of mind that accompany bipolar disorder. One of Brian's strongest messages is that despite having to deal with a psychiatric disorder, recovery, and a happy, productive, meaningful life is possible.
You can read his blog here


Maricela Estrada is the author of Bipolar Girl: My Psychotic Self. Estrada received her Associates of Arts degree in Liberal Studies from Rio Hondo College in Whittier, CA and her Bachelor of Arts degree in Communications from California State University, Fullerton. She works for the Los Angeles County Department of Mental Health as a Peer Advocate. A Peer Advocate is a trained professional with life experience that is now able toreach out to others by providing peer support. Estrada believes that Bipolar Disorder is a gift of challenge that has made me her stronger, resilient, loving, compassionate and caring. She does not see it is a disability but as a strength. Through this gift she has become a motivational speaker on hope, wellness and recovery. After years thirteen years of being in and out of mental hospitals, she has found the ultimate strength to persevere and shine. Estrada's mission is to reach out and share my story spreading a message of hope all over the world. Her next book, Beautiful Bipolar Bisexual, continues her story.
Natalie Jeanne Champagne regularly contributes to mental health and addictions publications and is an advocate for mental health and recovery. She has published poetry in many anthologies. You can find out more about Natalie at www.thethirdsunrise.com or visit her on Healthyplace.com. She currently Lives In British Columbia, Canada. The Third Sunrise is her first book.
CURRENT NEWS


Extreme pregnancy nausea linked to emotional, behavioural disorders in kids
Washington, Aug 24 : Children born to mother who suffered from extreme form of pregnancy-related nausea and vomiting known as hyperemesis gravidarum (HG) were 3.6 times more likely to suffer from anxiety, bipolar disorder and depression in adulthood than individuals whose mothers did not have the condition, according to a new study. more here
**********************
Psychiatric Hospitalizations Increased Among Children And Teens, But Dropped
Among Seniors
Over the last decade more children and teenagers and fewer seniors have been
admitted to hospital for short stays for a primary psychiatric diagnosis, a
researcher from the Stony Brook University School of Medicine, State University
of New York wrote in Archives of General Psychiatry. more here
**********************
JCI Online Early Table Of Contents: August 8, 2011
Drug development in the blink of an eyeThe development of drugs for
brain-related conditions is not an efficient process; only 8% of candidate drugs
that enter clinical trials gain FDA approval. more here
**********************
Stem Cell Research Offers New Hope For Unlocking The Secrets Of Bipolar Disorder
New stem cell lines developed from the skin of adults living with bipolar
disorder are providing researchers at the University of Michigan Health System
an unprecedented opportunity to delve into the genetic and biological
underpinnings of the devastating mood disorder. more here
**********************
Major Brain Similarities Found In Bipolar Disorder And Schizophrenia
Researchers from the Royal College of Surgeons in Ireland (RCSI) and Beaumont
Hospital have conducted a study which has found striking brain similarities in
bipolar disorder and schizophrenia.more here
**********************
Refractoriness in Bipolar Disorder: Definitions and Evidence-Based Treatment
CNS Neuroscience & Therapeutics, 08/04/2011
Fountoulakis KN Combination and add-on studies suggest that in acutely manic patients partial responders to lithium, valproate, or carbamazepine, a good strategy would be to add haloperidol, risperidone, olanzapine, quetiapine, or aripiprazole. Adding oxcarbazepine to lithium is also a choice. There are no reliable data concerning the treatment of refractory bipolar depressives and also there is no compelling data for the maintenance treatment of refractory patients. It seems that patients stabilized on combination treatment might do worse if shifted from combination. Conclusively there are only limited and sometimes confusing data on the treatment of refractory bipolar patients. more here
**************************
The Effect of Pharmacotherapy on Suicide Rates in Bipolar Patients
CNS Neuroscience & Therapeutics, 08/02/2011
Rihmer Z et al. Several clinical trials provide evidence that effective acute and long-term treatment of bipolar depression provides a strong protection against suicide, suicide attempts, and probably against other complications of this disorder. Current major mood disorder is the most important risk factor of suicide, and bipolar II patients carry the highest risk. In bipolar patients suicidal behavior is most likely to occur during pure or mixed depressive episodes. Since bipolar disorder is a highly recurrent illness, adequate long-term pharmacotherapy is needed to prevent suicidal behavior.
**********************
Episodes of Mood Disorders in 2,252 Pregnancies and Postpartum Periods
American Journal of Psychiatry, 08/03/2011
Viguera AC et al. Among women with major affective disorders, illness risk was much greater during the postpartum period than during pregnancy. Illness mainly involved depression and was strongly associated with younger age at illness onset, bipolar disorder, and high lifetime occurrence rates. The relative risk during pregnancy compared with nonpregnant periods remains uncertain. more here
**********************
Unrecognised bipolar disorder in primary care patients with depression
British Journal of Psychiatry, 07/08/2011
Smith DJ et al. Between 3.3 and 21.6% of primary care patients with unipolar depression may have an undiagnosed bipolar disorder. The (the Hypomania Checklist (HCL-32) and Bipolar Spectrum Diagnostic Scale (BSDS)) screening questionnaires may be more useful for detecting broader definitions of bipolar disorder than DSM-IV-defined bipolar disorder. Subdiagnostic features of bipolar disorder are relatively common in primary care patients with unipolar depression and are associated with a more morbid course of illness. more here
***********************
Valproate v. lithium in the treatment of bipolar disorder in clinical practice: observational nationwide register-based cohort study
British Journal of Psychiatry, 07/08/2011
Kessing LV et al. - In daily clinical practice, treatment with lithium seems in general to be superior to treatment with valproate. The overall rate of hospital admissions was significantly increased for valproate compared with lithium. more here
**************************
Life expectancy among persons with schizophrenia or bipolar affective disorder
Schizophrenia Research, 07/12/2011 Clinical Article
Laursen TM et al. - Life-expectancy was much shorter in persons with schizophrenia or bipolar disorder. Excess mortality from physical diseases and medical conditions exerts a far greater influence on the curtailed life-expectancy, when compared against the impact of death by external causes. more here
*************************
Looking for bipolar spectrum psychopathology: identification and expression in daily life
Comprehensive Psychiatry, 08/17/2011
Walsh MA et al. In the present studies, bipolar-like disruptions in cognition, affect, and behavior were not limited to clinical diagnoses or mood episodes, providing further validation of the bipolar spectrum construct. The bipolar spectrum model appears to provide a conceptually richer basis for understanding and ultimately treating bipolar psychopathology than current diagnostic formulations. more here
*************************
How Genes and Environmental Factors Determine the Different Neurodevelopmental Trajectories of Schizophrenia and Bipolar Disorder
Schizophrenia Bulletin, 08/25/2011
Demjaha A et al. - In keeping with this model, cognitive impairments and brain structural abnormalities are present at first onset of schizophrenia but not in the early stages of bipolar disorder. However, with repeated episodes of illness, cognitive and brain structural abnormalities accumulate in both schizophrenia and bipolar disorder, thus clouding the picture. more here
*************************
Signs and symptoms of acute mania: a factor analysis Full Text
BMC Psychiatry, 08/26/2011
Hanwella R et al. The authors findings identified three clinically meaningful factors corresponding to 'elated mania', 'irritable mania' and 'psychotic mania'. These findings support the multidimensional nature of manic symptoms. Further evidence is needed to support the existence of corresponding clinical subtypes. more more
*************************
High Doses of SSRI Linked to Abnormal Heart Rhythm
The antidepressant citalopram (Celexa, Forest Laboratories) should not be used in doses higher than 40 mg per day because of concerns that it can cause potentially fatal changes in heart rhythm, the US Food and Drug Administration warns.
more here
*************************
Neurocognitive impairment and psychosocial functioning in bipolar II disorder
Acta Psychiatrica Scandinavica, 08/23/2011 Clinical Article
Sole B et al. This report provides further evidence that euthymic BD-II patients present cognitive impairment which may impact psychosocial functioning. more here
*************************
Striatal dopamine transporter availability in unmedicated bipolar disorder
Bipolar Disorders, 08/23/2011
Anand A et al. The results of this study support the hypothesis that there are abnormalities in the dopaminergic system in bipolar disorder (BPD), and suggest that DAT availability may be related to the neuropathology of BPD. Future studies are needed to determine if dopamine transporter (DAT) availability cycles with disease phase. more here
*************************
A preliminary study of sleep in adolescents with bipolar disorder, ADHD, and non-patient controls
Bipolar Disorders, 08/23/2011
Mullin BC et al. In between mood episodes, adolescents with bipolar disorder (BD) experience their sleep as more fragmented than that of their peers but do not exhibit more disturbed sleep as estimated by actigraphy. The possible influence of psychotropic medication is an important consideration when assessing sleep in the context of BD. more here
*************************
The burden of obesity among adults with bipolar disorder in the United States
Bipolar Disorders, 08/22/2011
Goldstein BI et al. The increased prevalence of obesity in bipolar disorder (BD) and its association with illness severity, particularly in relation to depression, cannot be attributed to biases inherent in treatment-seeking samples. Future studies are needed to examine the direction of the observed associations and to develop preventive and treatment strategies seeking to mitigate the burden of obesity in BD. more here
************************
Childhood maltreatment and clinical outcomes of bipolar disorder
Acta Psychiatrica Scandinavica, 08/22/2011 Clinical Article
Daruy-Filho L et al. Data suggest that childhood abuse and neglect are risk factors associated with worsening clinical course of BD. The conclusions should be interpreted with caution because all the studies included are cross-sectional and the majority are showing inconsistencies regarding childhood trauma as independent variable and how it is assessed. more here
************************
Cognitive styles in hypomanic episodes of bipolar I disorder
Bipolar Disorders, 08/19/2011
Lex C et al. Dysfunctional cognition in bipolar disorder seems to relate to state rather than to trait. Hypomania includes depression-related as well as mania-related cognitions and can therefore not be considered as the mere opposite of depression. more here
************************
Insight in bipolar disorder: associations with cognitive and emotional processing and illness characteristics
Bipolar Disorders, 08/19/2011
Van Der Werf-Eldering MJ et al. Cognitive functioning as well as impairments in emotional learning and psychotic features independently contributes to impaired insight in bipolar disorder. Processing speed seems to be a key variable in the prediction of insight in patients with lifetime psychotic features (LPF) and not in patients without LPF. more here
*************************
Postpartum Mood Disorders
The criterion as specified by the DSM-IV-TR for Postpartum Onset Specifier is with Postpartum Onset (can be applied to the current or most recent Major Deprressive, Manic, or Mixed Episode in Major Depressive Disorder, Bipolar I Disorder or Bipolar II Disorder or to Brief Psychotic Disorder) and must have an onset within 4 weeks postpartum (APA, 2000, p 423). more here





Using My Family Health Portrait you can:

Enter your family health history.
Print your family health history to share with family or your health care worker.
Save your family health history so you can update it over time.
Talking with your health care worker about your family health history can help you stay healthy!


Addressing Mental Health Disorders
Did you know that in 2007, nearly 1 in 10 children ages 4-17 were diagnosed with Attention Deficit/ Hyperactivity Disorder (ADHD)? Or that 1 in 5 teens will experience depression by the time they reach adulthood? Talking to your children about these types of diagnoses can be difficult; however, talking to your child can help to identify what he/she is going through, as well as let your child know that you are there to support him/her. Here are some suggestions on how to talk to your child about their mental health disorder: Offer support: Let your child know that you are there for them, fully and unconditionally. Make it clear that you are ready and willing to provide whatever support they need. Be gentle, but persistent: Your child may be uncomfortable or resistant to talking about what is going on. Be respectful of your child's comfort level while still emphasizing your concern and willing- ness to listen. Validate feelings: Acknowledge what your child is going through and how that might be difficult. Start small: Information doesn't have to be shared all at once. Your child's special needs do not have to be a secret either. Give your child a name for what he/she is going through. Find role models: Knowing other people with the same disability makes the diagnosis much less spooky and isolating. It can be valuable for your child to spend time with other kids with special needs, as well as with older kids and adults who provide living answers to the question of what will happen to me? Sources: www.helpguide.org; www.specialchildren.about.com
Peer2Peer is funded by the County of San Diego Health and Human Services Agency with Mental Health Services Act Funding.


Back to school

Getting the family out the door to school and work can be even more complicated when there's a child with bipolar in the mix. To make the morning rush manageable, you'll need to minimize stress and accommodate your child's particular needs.

Experts agree on the importance of establishing a routine for both the morning and the night before. Since many kids with bipolar also have attention deficits, it helps to have visual reminders such as a posted checklist or picture chart for pre-readers. Rick Lavoie, MA, a specialist in learning disabilities, suggests putting a dry erase board in the child's room for special instructions.

Make sure your child's backpack is ready before bedtime. Lavoie, author of The Motivation Breakthrough, recommends asking the school for a second set of textbooks to keep at home so there'll be one less thing to remember.

In "Oh, what a ... beautiful morning?" (bp Spring 2009), psychiatrist James Waxmonsky, MD, suggests looking at the bigger picture as well, such as whether adjusting medications could improve your child's morning energy levels or driving your child to school could give you all more time to get ready. more here
*******************************
Facing College With Bipolar

As if you don't have enough to handle just getting through college, wham-you get a diagnosis of bipolar disorder.

Truth is, the timing makes biological sense. The late-teen years are a vulnerable period for onset of mental illness, whether you're at college or not, because of the way the adolescent brain develops and teenagers typically behave.

Finding out you have bipolar is a blow, but it doesn't need to knock you out of the game. With lifestyle changes and plenty of support, you can totally score that diploma-especially if you're willing to take some extra time, have a plan B and, most of all, accept and accommodate the illness, says Russ Federman, PhD.

"I feel very optimistic about students' ability to lead satisfying and productive lives," says Federman, director of Counseling and Psychological Services at the University of Virginia (UVA) and co-author of Facing Bipolar: The Young Adult's Guide to Dealing with Bipolar Disorder (New Harbinger, 2010).

"Bipolar diagnosis isn't a sentence," Federman points out. "It's a factor [young adults] have to accept and adapt to, but don't we all have that in one form or another?"

Watch video of Russ Federman at our free lecture series here

Read the rest of the article here
********************************
Psychiatric hospitalizations of children, teens jumped

Aug. 3, 2011-Rates of psychiatric hospitalizations for children and teens rose sharply from 1996 to 2007, and youngsters with bipolar disorder showed the sharpest increase, Reuters reports. The figures come from a study by Joseph Blader, PhD, of Stony Brook State University of New York, published online Aug. 1 by the Archives of General Psychiatry in advance of print.


Blader told Reuters the jump in hospitalizations was unrelated to the increase in pediatric bipolar diagnoses, because hospitalization typically results from behavior that poses a threat to oneself or others, not from a psychiatric label. Blader analyzed psychiatric hospital discharges, which rose 80 percent for 5- to 13-year-olds and 42 percent for older teens over the period studied. more here
**********************************
Negative side to positive emotions
July 21, 2011-Positive emotions in people with bipolar disorder might become an early warning sign of relapse, according to psychologist June Gruber, PhD, of Yale University. Gruber's research reveals that people with bipolar report higher levels of positive emotions even when shown a sad or repulsive film clip. Meanwhile, college students who reported similar levels of positive responses had a higher risk of developing bipolar.

"It's rose-colored glasses gone too far," Gruber says. Positive emotions can be a negative, she says, "when they take extreme forms or when they're experienced in the wrong context." However, she notes people with bipolar report feeling more self-focused emotions like pride and rewarding feelings like joy, which links to findings that people with bipolar set ambitious goals and are sensitive to rewards. Gruber's results appear in the August issue of Current Directions in Psychological Science. more here

Pets and Mental Illness - Have You Got Pet Therapy?
In 2005 when I was going through a lot of turmoil, my friend Kim said, "Get a pet. You need to feel needed." And she was right. I got two cats and have never regretted it. They are definitely therapeutic for me. And that's not unusual. So take this opportunity to share how your pets help you live with a mental illness. more here
***************
When the horrific murders in Norway shocked the world two and a half weeks ago, no one was connecting Anders Brievik's actions with mental illness. His manifesto was not incoherent. He wasn't raving or disoriented. But I guess it was to be expected that his attorneys would be considering an insanity defense. I can't even wish them good luck with that.

Norway Murders Bring Troubling Definition of Psychosis
The Associated Press reports that Anders Breivik, the man who killed 77 people in savage attacks in Norway, is not likely to be found legally insane. Please don't misunderstand: I do not believe he is insane. I'm writing because I'm unhappy with...more here
****************

School Tools for Children With Mental Illnesses
The IEP is an Excellent Resource for Your Bipolar Child


From Kimberly Read,

Back-to-school time is not the most wonderful time of the year for many parents. Having listened to parents in the support groups I frequent, and having received questions and pleas for help via email, I have quickly learned just how trying and even scary school can be for both the parents and the kids with bipolar disorder. Here are some online resources and information about the most valuable school tool, the IEP or Individualized Education Program. more here

*******************

Take an Online Survey To Help Problems with Missed Diagnosis
By Marcia Purse
I received an email from Dr. Yanni Malliaris, Bsc, PhD, of the Hellenic Bipolar Organisation and the Institute of Psychiatry, King's College London, letting me know about an online study called "Energy, Activity, and Mood Across the World." Dr. Malliaris says they had about 4,000 participants as of mid-May and are shooting for 10,000. more here






Dear Friend & Advocate

Don't let your recordings of IEP meetings sit in a file collecting dust. Put them to good use! Use the recordings to help you write an effective IEP meeting follow-up letter.

Your follow-up letter will re-state what the team discussed and agreed to provide.

You cannot testify at due process. How can you tell the administrative law judge or hearing officer what happened in your IEP meeting?

Your follow-up letter can "testify" for you.

In this issue of the Special Ed Advocate, Part 4 of the Short Course, you will learn how to write three levels of follow-up letters that hit the highlights (or lowlights) of your IEP meetings and are accurate, cordial, and factual. You will find samples of four letters to help you hone your letter writing skills. In this issue

Parents must write letters to document their dealings with the school. When you write letters, assume that your letter will be read by a Stranger. Assume that you dropped your letter in the street. A Stranger finds your letter and reads it.

After reading your letter, "The Stranger" understands the facts of your case, the issues, knows what you want, why you want what you want, and knows how to give you what you want.

We call this technique "Writing Letters to the Stranger."

In this issue of the Special Ed Advocate you will learn how to write a carefully crafted letter to tell the facts of the story and make your case. Find out how to write story-telling letters that focus on your interest not your position. Help the Stranger understand your perspective and want to fix your problems. In this issue

Doctor, Is My Mood Disorder Due to a Chemical Imbalance?
By RONALD PIES, M.D. Dear Mrs. ---
You have asked me about the cause of your mood disorder, and whether it is due to a "chemical imbalance". The only honest answer I can give you is, "I don't know"-but I'll try to explain what psychiatrists do and don't know about the causes of so-called mental illness, and why the term "chemical imbalance" is simplistic and a bit misleading. more here
************
More Antidepressants Prescribed by Non-Psychiatrists
By RICK NAUERT PHD Senior News Editor
Nearly 80 percent of all prescriptions for antidepressants are written by non-psychiatrist providers, and of those almost three-quarters are not accompanied by any psychiatric diagnosis.
*************
Bipolar Disorder: Helping Your Loved One Manage a Manic Episode
By MARGARITA TARTAKOVSKY, M.S.

"Depression and bipolar disorder are often family diseases," according to Psych Central associate editor and author Therese Borchard. So when your loved one is going through a manic episode, you may naturally feel helpless and hopeless. more here
*************
Why Not Drop the "Mental" from "Mental Illness"?
By JOE KRAYNAK
We distinguish between mental and physical illness. Why? Many illnesses we consider physical have a mental component, including ulcers, asthma, hypertension, irritable bowel syndrome, heart disease, urticaria (hives), and sexual dysfunction. And the illnesses we consider mental all have a physical aspect to them, namely the brain. Yes, the brain is physical. It's not just some nebulous collection of emotions, thoughts, and brain waves concentrated in a person's head. In addition, some so-called mental illnesses - anorexia, for instance - have readily observable physical symptoms.


Whenever we use the phrase "mental illness," regardless of whether we intend to do so, we reinforce the false dichotomy of mental vs. physical, mind vs. body. This leads many people to question whether brain dysfunctions such as depression and bipolar disorder are truly illnesses, even when they have no trouble recognizing that that certain so-called mental illnesses, such as autism, epilepsy, and Alzheimer's are physical.

R. E. Kendell, FRCPsych published an interesting editorial addressing this topic in the British Journal of Psychiatry back in 2001. The editorial is entitled "The distinction between mental and physical illness." In it, Kendell explains the history of when and how the distinction arose, argues effectively that the distinction has little evidence to support it, and explains the negative ramifications of drawing a linguistic distinction between mental and physical illnesses.

Unfortunately, the linguistic distinction between mental and physical illnesses, and the mind/body distinction from which this was originally derived, still encourages many lay people, and some doctors and other health professionals, to assume that the two are fundamentally different. Both are apt to assume that developing a 'mental illness' is evidence of a certain lack of moral fibre and that, if they really tried, people with illnesses of this kind ought to be able to control their anxieties, their despondency and their strange preoccupations and 'snap out of it'.

R. E. Kendell

Of course, we need a term to collectively refer to these illnesses of the brain. Kendell recommends referring to them as psychiatric illnesses or disorders or, if we must "refer to 'mental' and 'physical' illnesses we should preface both with 'so-called', to remind ourselves and our audience that these are archaic and deeply misleading terms."

I think "psychiatric illnesses" and "psychiatric disorders" fall short of the goal, because many people consider psychiatry to be the treatment of mental illness. I prefer the terms brain disorders or brain dysfunctions, just as we refer to a so-called physical ailment by the organ or system in which it's rooted; for example, "heart condition," "liver disease," and "auto-immune disorders."
NEWS FROM NAMI & DBSA

DBSA
*****************

NAMI
* Free Education and Advocacy Meeting: Maggie Reese (on IBPF's Board:-)
Thursday, September 1, 2011, 6:30 p.m.
University Christian Church
Friendship Hall
3900 Cleveland Ave.
San Diego, CA.92103

*San Diego Inspirational Awards Dinner
Friday, October 7, 2011
The Catamaran Hotel and Resort

NEW HOUSING PROJECT I am very actively working on a housing project for the mentally ill. It will be a home guided by Jewish values but we will accept any faith. It will be run as a board and care (medication WILL be monitored as needed), licensed, staffed, and we are trying to provide some services and some case management. Our goal is to get the individual as independent as possible. There will be some life skills training as well. We do not just want a human warehouse facility. We are working on collaborating with current agencies right now. It is an off shoot of what Jewish Family Services tried to create several years ago. We have picked it up and are determined to make it happen because the need is so dire. We are a 501 c 3 corp called Hope Village of San Diego. The name of the homes (four of them) will be called Chesed Home. It will be for adults 18-59 coed.

Laura's Law Petition

We need as many names as possible. We are asking people to
forward this e-mail to friends, neighbors and community members (church, neighborhood associations, etc.). Copy the link to the online petition below and paste it into your Facebook and/or Twitter.

https://spreadsheets.google.com/spreadsheet/viewform?formkey=dGEyMHQyeU9WeUFWQjdJT3dHLUJMMnc6MQ

There is also a print petition to circulate. Some people are getting names by walking the neighborhood and standing outside their local grocery store.

"The Basics of Laura's Law" and "Laura's Law A Functional Outline," is supporting information you can use when circulating the petition. To answer any in depth questions someone may have, refer them to www.lauraslawoc.org.

Thank you,

Brian Jacobs,
NAMIOC Government Affairs Chair
oclauraslaw@gmail.com
(714) 494-6231

P.S. In case the above links don't work, here are the WEB addresses to paste into your browser:

online petition:
https://spreadsheets.google.com/spreadsheet/viewform?formkey=dGEyMHQyeU9WeUFWQjdJT3dHLUJMMnc6MQ

Laura's Law:
http://lauraslawoc.org/

Kelly Thomas:
http://www.ocregister.com/news/thomas-310953-kelly-records.html

print petition:
http://lauraslawoc.org/media/documents/Petition_intro_and_form.pdf

The Basics of Laura's Law:
http://www.lauraslawoc.org/media/documents/Basics_of_LL.pdf

Laura's Law A Functional Outline:
http://www.lauraslawoc.org/media/documents/Functional_Outline2.pdf
SAVE THE DATE
Saturday, October 15 · 8:00am - 12:00pm
Location DeAnza Cove (Mission Bay)
***********************
Interactions for Peace© & The San Diego County Peace Coalition (SDCPC) Present the1st Annual Bullying Behavior Symposium awareness, education and action October 15, 2011
8:30am - 3:30pm
University of San Diego, School of Leadership & Educational Science (SOLES) Phone: 619.421.5046 E-Mail: i4p@cox.net
To register, make a donation, or for more information please visit our website at www.interactionsforpeace.org
***********************
Caring for Complex Children 0-5
September 24, 2011
Scottish Rite center, San Diego, CA
************************
Save the date for our free monthly lectures in La Jolla:
September 8th, 2011- John McManamy: Relationships and coping with the day-to-day stuff

October 13th, 2011- Irwin Rosenfarb: Family Treatment for Bipolar Disorder

November 10th, 2011- Beth Cooper: Spirituality and Mental Health

December 8th, 2011- David Miklowitz: Bipolar Disorder: Eight Strategies for Coping as an Individual and a Family
***********************
A Day with Patrick Kennedy hosted by IBPF
October 6, 2011
*************************
2011 U.S. Psychiatric and Mental Health Congress:
November 8-9, 2011
Las Vegas
Conference dates: November 7-10
The Venetian Hotel & Congress Center
**************************
Carlsbad Marathon: IBPF is one of the designated charities for the 2012 marathon.



About the International Bipolar Foundation



International Bipolar Foundation is a not for profit organization based in San Diego whose mission is to eliminate Bipolar Disorder through the advancement of research; to promote care and support services; and to erase associated stigma through public education.


Visit us online for more information: www.internationalbipolarfoundation.org
We have a new Community Page on FaceBook.

Please join us on Facebook and "Like" us and help us spread the word.


A Word About Funding


Please note that International Bipolar Foundation does not represent any pharmaceutical company or give any speeches for a pharmaceutical company nor does our site receive advertising dollars from any company.