From the International Bipolar Foundation, click to visit our website

Greetings!

Greetings all! Wow, so much news and so many exciting things going on for us. In addition to new board members, we welcome Elsabe & Christi, our new bloggers. In August we have the 25% shopping day at all Macy's, the Classy Awards vote, and The VOICE awards.

This fall, we will commence with our free lecture series, host Congressman Patrick Kennedy, and (hopefully) release our new book, Healthy Living with Bipolar Disorder.

As you can see, we have been very, very busy. Please help us win $10,000 by voting for me in the Classy Awards. This prize money will help us pay for all the wonderful free programs and services that we offer. We appreciate all your support!

Sincerely,

Muffy Walker

P.S. Feel free to also contact me at anytime Muffy

Our new mailing address: 8895 Towne Centre Drive, Suite 105-360 San Diego CA 92122

If you are in a crisis,
please call: 1-800-SUICIDE (784-2433)
or
1-800-273-TALK (8255)

Bipolar Links

http://www.impactyoungadults.org/
http://www.up2sd.org/index.php
www.bipolarscotland.org.uk
New IRS Publication for Medical Expenses


www.semel.ucla.edu/champ/clinic
Additions to our Board of Directors
Welcome to incoming Board member Maggie Reese

Maggie Reese was a nationally ranked track star on a full ride scholarship to the University of Idaho. Unfortunately, her Olympic dream ended when she broke her leg while running in a race. Without her running career to keep her together, mental illness crept in and took over. Her book, Runaway Mind, details Maggie's journey with bipolar disorder. In this memoir, she reveals her battle with the illness during her young life. She shares her harrowing struggle with being bipolar through her own words along with the words of other women close to her. Reese offers readers her personal experience with this disorder and how she and her family dealt with it fromsymptoms to causes, to treatment and recovery. Maggie sends out a message of faith, provides strength, and encourages positive outlook in order to survive the illness and to further enjoy life to the fullest. Maggie is a stay-at-home mom, who when not writing, loves to travel, garden, read and spend time with her family and friends. Hearing how her book has given hope to so many people with bipolar and to their families, who love them, makes 'her journey' worth it! http://www.runawaymind.net and info@runawaymind.net



Welcome back to IBPF co-founder Karen Sheffres
Karen is one of the 4 founders of IBPF. Although she stepped off the board to attend to personal matters, Karen has remained an integral member of our family. She chaired the Education Committee for several years and is responsible for bringing our free monthly lecture series to fruition. We welcome Karen back with open arms.
Please Help IBPF Win $10,000


Muffy Walker, our President and organization co-founder, has been selected as a Top 25 Finalist in Volunteer of the Year.

With more than 2,000 nominations submitted, this year's CLASSY Awards judges had their work cut out for them. For the past 2 weeks, they've been reading some of the most incredible stories about people and organizations working tirelessly to change the world. Today, we're happy to announce the Top 25 Finalists in each category.

From now until August 26th at 11:59 p.m. EST, anyone can visit www.classyawards.org and vote once per category for their favorite Finalists.

"Hollywood has Oscar, Broadway has Tony, and now philanthropy has the Classy."


To help Muffy Walker win this award please
Click here ,go to Volunteer of the Year, and vote MUFFY WALKER! THANK YOU FOR ALL THE SUPPORT. EVERY VOTE COUNTS!
International Bipolar Foundation celebrates
National Bipolar Awareness Day

Featuring Congressman Patrick Kennedy
Congressman Patrick Kennedy served 16 years in the U.S. House of Representatives and is predominantly known as the author and lead sponsor of the Mental Health Parity & Addiction Equity Act of 2008. This dramatic piece of legislation provides tens of millions of Americans who were previously denied care with access to mental health treatment. Congressman Kennedy has authored and co-sponsored dozens of bills to increase the understanding and treatment of neurological and psychiatric disorders, including the National Neurotechnology Initiative Act, the Genomics and
Personalized Medicine Act, the COMBAT PTSD Act, and the Alzheimer's Treatment and Caregiver Support Act. Congressman Kennedy is a winner of the American College of Neuropsychopharmacology Distinguished Service Award, the Society for Neuroscience Public Service Award, the Autism Society of America Congressional Leadership Award, the Depression and Bipolar Support Paul Wellstone Mental Health Award, and the Epilepsy Foundation Public Service Award.
Thursday, October 6, 2011 3:00-3:30pm- Check-in 3:30-5:00pm- Lecture
Hilton Del Mar 15575 Jimmy Durante Blvd. Del Mar, CA 92014
Registration by September 25 to Event is free and open to the public.
areitzin@internationalbipolarfoundation.org
or (858) 750-5873 required. Seating is extremely limited.
IBPF FREE LECTURE SERIES


Our Lecture Series are now available for viewing on our web site!! Click here

The 5 Most Common Mental Issues Teens Face - Dr. Thomas Jensen
Going to College with Bipolar Disorder - Dr. Russ Federman
Runaway Mind - Maggie Reese
A Novel Approach to Treating Bipolar Disorder - Depression Bipolar Institute
Save the date for these lectures in La Jolla:
September 8th, 2011- John McManamy: Relationships and coping with the day-to-day stuff

October 13th, 2011- Irwin Rosenfarb: Family Treatment for Bipolar Disorder

November 10th, 2011- Beth Cooper: Spirituality and Mental Health

December 8th, 2011- David Miklowitz: Bipolar Disorder: Eight Strategies for Coping as an Individual and a Family
DSM-V UPDATE

DSM-5 Proposes Broader Criteria For Mixed Depression

By: DAMIAN McNAMARA, Internal Medicine News Digital Network

BOCA RATON, FLA. - Proposed changes for the diagnosis of patients with mixed depressive episodes for the next edition of the Diagnostic and Statistical Manual of Mental Disorders will more closely reflect the patients psychiatrists see in their everyday practice, Ellen Frank, Ph.D., said.

The current DSM-IV-TR definition of a mixed episode requires that a patient meet full criteria for a manic episode and full criteria for a major depressive episode (except for duration) nearly every day for at least a 1-week period. "What did I think was wrong with this definition? As far as I'm concerned, these patients don't exist," Dr. Frank said at the annual meeting of the New Clinical Drug Evaluation Unit, sponsored by the National Institute of Mental Health.

I would argue that if you really carefully distinguish, for example, agitation from increased goal-directed activity, [and] if you really carefully distinguish the potential overlapping symptoms, these patients are about as rare as unicorns," Dr. Frank said.

"We thought the current criteria too restrictive, and they are rarely adhered to. When we say the patient is mixed, we rarely mean that the patient meets full criteria for both poles," said Dr. Frank, professor of psychiatry and psychology at the University of Pittsburgh. "This results in a lot of confusion, a lack of precision, and fails to identify [those] who are at risk of progression from unipolar to bipolar disorder."

Inappropriate treatment selection is another possibility with the DSM-IV-TR definition, said Dr. Frank, director of the Depression and Manic Depression Prevention Program at the Western Psychiatric Institute and Clinic in Pittsburgh, and a member of the DSM-5 Mood Disorders Work Group. In addition, "the consequence of the current definition in common use is that we underestimate suicide risk, because I do believe these patients are at excessive risk of suicide.

"This is a horrible state to be in, and we need to figure out how to do a better job of treating it."

What Dr. Frank and her collaborators on the working group propose for the DSM-5 is a mixed specifier that indicates the presence of symptoms - not the syndrome - of the opposite pole. The specifier would be applied to both episodes of mania and depression, and would be applicable in the context of both unipolar and bipolar lifetime diagnoses.

The psychiatric history of those who experience mixed states tend to include early onset of illness, multiple previous episodes, suicidal behavior, substance abuse, and other comorbid diagnoses that tend to be associated with bipolar disorder (such as panic).

Under the proposed construct, if a "mixed" patient is predominantly depressed, they meet full criteria for a major depressive episode and have at least three of the following nearly every day during the episode:

∑ Elevated mood.

∑ Decreased need for sleep (not insomnia).

∑ Goal-directed activity.

∑ Increased energy or visible hyperactivity (again, goal directed).

∑ Grandiosity.

∑ Accelerated speech.

∑ Racing thoughts.

If the patient is predominantly manic or hypomanic, they meet full criteria for the manic or hypomanic episode and feature at least three of the following:

∑ Subjective depression.

∑ Worry.

∑ Self-reproach or guilt.

∑ Negative evaluation of self.

∑ Hopelessness.

∑ Suicidal ideation or behavior.

∑ Anhedonia.

∑ Fatigue.

∑ Psychomotor retardation.

Interestingly, the proposed criteria do not include what the working group considered to be characteristics of both poles: irritability, indecisiveness, and psychomotor agitation (which is distinguished from goal-directed activity). In addition, the proposal does not include distractibility, "which I've come to believe is actually a feature of almost every patient anywhere on the bipolar spectrum," Dr. Frank said.

Insomnia or hypersomnia is another shared symptom not included in the specifier. Insomnia "is difficult to distinguish as a manic or depressive symptom," said Dr. Roy H. Perlis, director of the bipolar research program at Massachusetts General Hospital and instructor in psychiatry at Harvard Medical School, both in Boston.

Family aggregation, psychiatric history, concurrent psychiatric symptoms, and, particularly, treatment outcome were used as validators for the proposed specifier, Dr. Frank said. For example, in terms of treatment outcome, she added that a poor response to lithium and hypomanic symptoms during predominantly depressive states are associated with destabilization on antidepressants.

DSM-5 field trials are underway to assess the proposed criteria. The goal is to test the clinical acceptability and utility of the new constructs in both academic and practice settings. In addition, the reliability of diagnosis will be assessed in the academic component of the field trials. The clinics testing the mixed depression specifier include the Mayo Clinic, Rochester, Minn.; University of California,Los Angeles; the University of Texas Health Science Center at San Antonio; and the Veterans Affairs Medical Centers in Dallas and Houston.

Dr. Frank's disclosures include Guilford Press and Servier International. Dr. Perlis's disclosures include Concordant Rater Systems, Proteus Biomedical, and RIDVentures.

AUGUST 27
Purchase a $5.00 shopping pass & save 25% off ALL DAY at all Macy's stores & online!
To purchase your shopping pass



Contact
areitzen@InternationalBipolarFoundation.org

On Saturday, August 27 Macy's will partner with International Bipolar Foundation (IBPF) nationwide for their annual "Shop for a Cause" event. Shop For A Cause allows shoppers the opportunity to give back to their community and help IBPF. Purchase a $5.00 Shopping Pass for exclusive savings in every Macy's store and online at macy's.com on August 27th, and IBPF will keep 100% of the proceeds. Shopping Pass entitles bearer to save 25% all day on regular, sale & clearance items, including home - even save on most brands usually excluded! Save 10% on electrics/electronics, furniture, mattresses, and rugs/floor coverings.
Bipolar Disorder: Demi Lovato Plus 5 More Celebs Speak Out


Bipolar disorder sufferers: you're not alone. Bipolar disorders I and II are mood-influencing mental disorders affecting almost 5 million Americans. We commend these brave stars who have publicly shared their struggle with bipolar disorder.

Demi Lovato (actress) The Disney star had her own problems that came to a head at the end of 2010 when she checked into rehab. Lovato stated, "I had no idea that I was even bipolar until I went into treatment." And as recently reported by The Inquisitr, Lovato has said about her continued battle, "It's going to be a daily battle and I'm not going to be perfect, but...if I can make it through the day, that's all that matters."

Catherine Zeta-Jones (actress) In 2010, her husband Michael Douglass was diagnosed with cancer, and in 2011 Catherine checked into rehab. According to reports, "After dealing with the stress of the past year, Catherine made the decision to check in to a mental health facility for a brief stay to treat her bipolar II disorder."

Carrie Fisher (actress) The "Star Wars" beauty has her own struggle with the "dark side." "When I was about 24, I had a doctor tell me I was hypomanic," Fisher recalls. "He said I should go on lithium. I didn't believe him. I thought he was trying to get rid of me....To my recollection, which may or may not be that reliable, I wasn't diagnosed again until I overdosed at 28," adds Fisher. Fisher is now determined to help others avoid the mistakes she made and advocates prompt treatment of the disorder.

Sinead O'Connor (singer) O'Connor rose to prominence in the '90s, made international celebrity when she famously tore a picture of the Pope in half on Saturday Night Live. Explaining her 2003 bipolar diagnosis, O'Connor said, "It explained a lot about being angry, fighting with people, being suicidal. And often with anger what's behind it is grief. Did you ever see this creepy cowboy movie, and at the end the guy was shot from behind and a huge hole is blown through his back - that's how I used to feel. I felt like I was walking round the world with a huge hole in me. And within a day of taking the medication, I felt the cement had come and filled in the hole."

Linda Hamilton (actress) Terminator star had many hurdles to overcome before she could find happiness. Hamilton remembered, "I would say 20 full years of symptoms, not counting my childhood. From 20 to 40. I call them my lost years." Hamilton recalled, "About 10 years ago, when I really was crashing and burning, had spent many years, not only looking for the answers but sort of self-medicating with drugs and alcohol as well, and was struggling to keep my marriages intact. It was at that point that someone wouldn't let me out of his office. He said, 'You are so seriously bipolar. You should not leave this office without me calling your primary physician and we need to get you on medicine.'"

Jean-Claude Van Damme (Action star) Action star Jean-Claude Van Damme tried to find other ways to treat his problem, explaining, "[I was] compensating for [then-undiagnosed] manic-depressive disease with training. When I didn't train for a couple of days, I felt so low and nothing could make me happy."

SAVE-THE-DATE
Friday, February 24, 2012
Click!
The gameshow, fundraiser for IBPF
Sign up NOW to be a Table Captain.
Contact Ashley for more information: areitzin@internationalbipolarfoundation.org
NEWS AROUND THE WORLD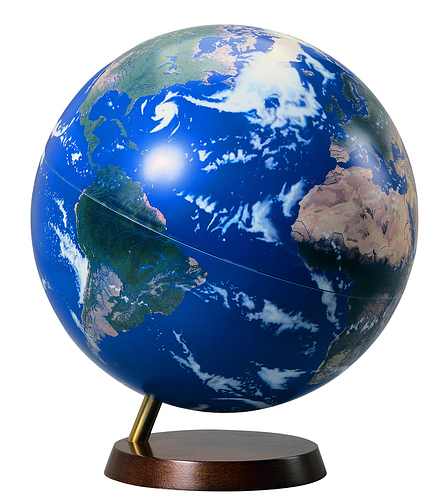 GERMANY:
Read the German newsletter: here, both english and german
************************
ITALY:
Can bipolar disorder patients drink coffee? By David Liu, Ph.D. (foodconsumer.org) -- An observational study in the May 2011 issue of Journal of Affective Disorders suggests using "social drugs" like coffee and tobacco may have something to do with bipolar disorder. more here
*************************
ISRAEL:
Israeli Research Links Depression with Smoking
Israeli doctors have found that individuals who suffer from bipolar disorders are more likely to smoke, drink alcohol and take drugs.
by Elad Benari
An Israeli study has found that there is a higher percentage of smokers among people with bipolar disorder than within the general population in Israel.
The research, which was conducted by Dr. Anatoly Kreinin of the Mental Health Center in Tirat Carmel, also found that individuals who suffer from bipolar disorder tend to consume more alcohol and drugs.
Dr. Kreinin conducted the study in collaboration with Dr. Dimitri Nowicki of the Mental Health Center in Tirat Carmel, Dr. David Rabinowitz of Haifa's Rambam Hospital, Prof. Avi Weizman of the Geha Hospital, and Dr. Alex Greenspan of the Sha'ar Menashe Mental Health Center.
The results of the study were published in June in the Journal of Comprehensive Psychiatry. It examined 102 patients with bipolar disorder and divided them into categories of smokers and non-smokers, with the smokers being subdivided into moderate smokers (up to 20 cigarettes a day) and heavy smokers. It also examined their age at the time of the onset of the disorder, the number of outbreaks they've had, the intensity of their psychotic symptoms, their use of medication, and socio-economic data.
The results show that 53.9 percent of the patients smoked at a rate which is 2.36 higher than the smoking rate among the general population, with 70.9 percent of them having started to smoke before they became ill. Most of the heavy smokers among the patients were under 30 years of age. The study found a definite link between smoking, alcohol consumption and drug use.
Commenting on the study, Dr. Kreinin said that the implications of the findings are that smokers who first develop bipolar-disorder need intervention in order to prevent future addiction to drugs and alcohol. He added that a rehabilitation program for these individuals should involve professionals who treat addictions.
Dr. Kreinin noted that approximately 1 percent (about 75,000 people) of the Israeli population suffers from a manic depressive disorder. He added that when they cooperate with their treatment, they can live normal lives in the community and achieve more, but when they do not cooperate because their addictions significantly reduce their ability to cooperate in treatment, the course of the disease is expected to be negative.
********************************************************
SCOTLAND:
Forever fighting the stigma of mental illness
LAXMI KATHURIA
Jane was working in a highly paid and stressful job.
Although hard-working, her energy suddenly seemed to know no bounds and she arrived at work after staying up late organising projects, cooking, working on the computer. Colleagues marvelled at her seemingly endless stamina but had noticed that she was becoming increasingly irritable, demanding and disorganised. Jane, for her part, noticed those around her becoming wary and so instead of sharing her feelings, withdrew. One day Jane didn't turn up at all and workmates learned the sobering news that she was in hospital after trying to take her own life and was now harbouring the belief that she was the female Jesus Christ. Jane, 27, was diagnosed with bipolar affective disorder. www.heraldscotland.com/life-style/real-lives/forever-fighting-the-stigma-of-mental-illness-1.1111480
***************************
IRELAND:
A bipolar sailor will cross the Irish Sea to Southport to raise money for mental health charity Mind
by Katie Oakes, Southport Visiter
A PLUCKY sailor is set to cross the Irish Sea for charity in a tiny 4m dinghy.
David Summerville, 52, formerly of Rawlinson Road, Southport, will attempt to sail from Dublin to Southport this summer with fellow sailor Steve Cockerill.
They want to raise £50,000 for the mental health charity Mind.
The grandfather-of-one said: "I was diagnosed with bipolar disorder 15 years ago."
"I was keen to raise money for Mind, which has helped me control the condition.
"A fellow sailor friend from Dublin has also lost two friends to mental illness, so together we formulated the idea to sail from Ireland to England in aid of Mind."
Some of the money raised will also go to the John Merricks Sailing Trust.
David said: "I have long been a supporter of the trust, which helps many young sailors and youth sailing organisations to achieve their goals and fulfil their dreams."
Their 115-mile, 15-hour challenge is being sponsored by the Ramada Plaza Hotel in Southport.
General manager Enda Rylands said: "It is an epic challenge in terms of physical fitness and David and Steve have to ensure that conditions are just right on the day.
"David actually learned to sail on the Marine Lake which the hotel overlooks - so it is very fitting that the Ramada Plaza should sponsor him in this impressive endeavour."
David will have to watch out for jellyfish and sharks during the crossing in the small dinghy.
He said: "The Irish Sea is notorious for unpredictable winds and strong tidal currents.
"There are also at least 30 species of shark in these waters, plus the deadly Lion's Mane jellyfish which is prevalent in August and September. This is all an added incentive not to capsize the Laser and fall into the water!"
*************************
AUSTRALIA:
Holistic psychology the key to unlocking bipolar disorder Harnessing creativity is the key to helping people with bipolar disorder, according to a leading clinical psychologist.
Swinburne University of Technology head of psychological sciences and statistics Associate Professor Greg Murray said psychologists taking a holistic approach, rather than a symptoms-based approach, could lead to better outcomes for those with the chronic mood disorder. more here
*************************
JAPAN:
GlaxoSmithKline Gets Approval For Rotarix In Japan Wall Street Journal
-GlaxoSmithKline also Friday gained approval for a new indication in Japan for Lamictal (lamotrigine) Tablets 25 mg and 100 mg for the prevention of depressive episodes in adult patients with bipolar disorder.
**************************
S.AFRICA:
The South African Reflexology Society Southern Branch presents
INTEGRATING POLARITIES
8.30 for 9 am - 12.30 pm Saturday 3 Sept, 2011. Meadowridge Library, Howard Drive, Meadowridge
Workshop to Explore Understanding Bipolar Disorder and the Benefit of Reflexology and Touch.
For more information: mcpearce@mweb.co.za, 021 686 0707, 072 732 3250
************************
CANADA:
Roaming cats cause concern Bird lovers are right to be concerned with the ecological disaster caused by people letting their cats roam freely. Indeed, most people are unaware that the domestic cat is responsible for a massive decline in song bird populations and partly responsible for the extinction of some species. There is, however, a greater concern which only recently has come to light through research connecting a cat to schizophrenia, bipolar disorder and many other mental illnesses. more here
************************
U.K.:
Report That Gives Hope To People Diagnosed With Bipolar Disorder Available Free Of Charge http://mnt.to/a/3Y99
Mood swings are not always best understood as an illness called 'bipolar
disorder', and medication is not the only way to cope with them, says a British
Psychological Society report.The report, Understanding Bipolar Disorder, which
the Society has made available as a free download throughout the month of July,
gives new hope to people diagnosed with bipolar disorder (about 1-2 per cent of
the population). pdf copy of the book here
****
The Bipolar Disorder Research Network (BDRN) is currently looking for a further 3,000 people with bipolar disorder to help with their research. The research is being conducted by the Mood Research Team based jointly at Cardiff University and the University of Birmingham and is led by Professor Nick Craddock. For more information
*****
Derbyshire health bosses recruiting for national research project
Derbyshire Healthcare NHS Foundation Trust is recruiting for a national research study investigating the causes of bipolar disorder as part of our collaboration with the Mental Health Research Network.

Anyone who has experienced one or more episodes of high mood (mania, hypomania or bipolar disorder) at some point in their lives is invited to take part in the study.

Those who take part will receive a visit from a trained researcher who will conduct an interview, take a blood sample and help with completion of questionnaires.

The study is being led by the Mood Disorders Research Group, a team of psychiatrists and psychologists aiming to gain a better understanding of mood disorders.

For more information on the study, please contact 0121 3012 361 or email moodresearch@contacts.bham.ac.uk.

Alternatively, please contact Dr Martin Clarke, Clinical Studies Officer at Derbyshire Healthcare NHS Foundation Trust on 01332 623700 ext 3489 or email martin.clarke@derbyshcft.nhs.uk.
************************
Shrinking brain could aid diagnosis of clinical depression
In a study carried out at the Biomedical Research Centre for Mental Health at the Maudsley Hospital, London, scientists found that people with clinical depression have reduced brain volume in several regions, including the frontal lobe (responsible for planning, judgement and emotions), basal ganglia (movement) and hippocampus (memory). more here
*************************
BRAZIL:

From Equilibrium:

**************************

NORWAY

Norway shooting perpetrator, mentally ill or evil?
Speculation over the 'mental state' of the Norwegian shooter is so unnecessary and wrongly assumes mental illness is a cause of violent crime. By Liz Lockhart
The dreadful news of first the bombing and then the shootings in Norway has left the world reeling. The hearts of all decent people go out to this gentle nation.
Norway is so seldom in the news especially for anything of such abhorrent magnitude. Even now, whilst we watch Norway mourning this chronic disaster, the overriding sense of the character of the nation is one of tolerance, outspokenness and unity. To think that one of their own citizens could have perpetrated this atrocity is beyond understanding. I sat stunned as the news unfolded but was saddened by press, television and radio speculation that Anders Behring Breivik, the alleged gunman and bomber, must have a mental health disorder. more here


**********************************************

CHINA:

A fine line separates mental illness and genius
Thursday, July 07, 2011
Sometimes, I look at great performers and I wonder what defines the line between genius and crazy? more here

Therese's Corner
The Incredible Shrinking American Vacation


By Therese J. Borchard
Associate Editor

Vacations are theoretical concepts that exist today only on paper. That's according to Joe Robinson, work-life balance speaker, trainer, and author of "Don't Miss Your Life." His statistics are dire:

Some 25 percent of Americans and 31 percent of low-wage earners get no vacation at all anymore, according to the Center for Economic and Policy Research. This is because, unlike in 138 other countries around the world, you're not entitled to a vacation longer than the current news cycle. You happen to live in a country that, along with the esteemed likes of Myanmar, the Guyanas and North Korea, has no minimum paid leave law to make vacations statutorily legit.

Now maybe it's because I have been self-employed for most of my working life - and the few jobs I have held, I didn't accrue enough time for a validated vacation - but for every day I have taken off, I have had to make up those hours either before I left or after I returned [Ed. - Me too!]. Which creates added stress either on the front end or the back end of this so-called "relaxing." I have no recollection of a vacation in which I left everything on my desk as is, only to pick up after my return.

Does anybody really do that?


According to Jones, US employer would be wise to enforce vacations. These days off don't subtract from the bottom line. They add to it. Especially what used to be the standard two weeks off. Writes Robinson in his Huffington Post blog:

Performance increases after a vacation, with reaction times going up 40 percent. Vacations cure burnout, the last stage of chronic stress and something very difficult to shake. Burned-out employees are a major liability to effective performance. They may be at the office physically, but output is next to nothing when cognitive, physical and emotional resources have been depleted. Vacations regather crashed resources and restore productive capacity. But it takes two weeks for the recuperative process to occur. Only 14 percent of Americans take more than one week of vacation at a time these days, according to a Harris poll....Performance increases with recharging and refueling, all the studies show.

Plenty of psychological studies attest to the benefits of vacation. Robinson mentions the one by Princeton's Alan Krueger and Nobel-prize-winning researcher Daniel Kahneman that found that, of all the things on the planet (ants, elephants, and maybe plants?) human beings derive the most enjoyment from leisure and are happiest when they are involved in engaging leisure experiences.

Vacations are stress busters, too, of course. In fact, annual vacations cut the risk of heart attacks in men by 30 percent and by 50 percent in women. Leisure and rest build resiliency, and, as my doctor has told me plenty of times, it's much easier to keep a person well, with less medication, than it is to improve a depressive state.

It's true that most of us don't get any assistance or incentive from our employers to take days off. However, I believe that, on some level, we are also afraid to change our environments and unplug for a bit. Because, as Richard Moss explains in his new book, Inside-Out Healing, allowing some down time in our lives isn't always easy, even if we have accrued months of legitimate vacation time. He writes:

Taking a vacation can be notorious for stirring up the dark, as if something inside knows that the familiar daily busyness has been keeping you too distracted in ego-driven activity to attend to your soul's calling. For the sake of essential regeneration and rebirth, you must go down into the abyss for awhile.

Perhaps this is why few people, especially in the US, ever allow themselves a real time of letting go. Instead they have a "vacation" (often restricted to a week) with a tight, demanding travel schedule where they have to see all the sights, try out all the best restaurants, and shop until they drop. Unstructured open time is too dangerous: the "monsters" from the deep that have been held at bay by compulsive or near compulsive activity might rear their ugly heads. The tragic truth of modern life is that it hardly leaves room for the necessary descent into the underworld that opens the heart, enriches humanity, and often rejuvenates the body.

I must confess. I totally get that. I think that's one reason I haven't attempted a retreat since college. They sort of scare me. I'm afraid I'm going to discover a really bad character defect that I'll need to change, or another inner demon that I must add to the list. I'm uncomfortable with stillness.

I think most people are.

And yet, it's in the stillness-in the quiet, unstructured space-that we are healed and made resilient to handle the bustling of our daily lives.

So if I can conjure up the courage, I just may try it this summer.

Therese Borchard is a regular contributor to our My Support e-newsletter.
She is becoming a top go-to expert in the field of pop psychology. Her work has recently been cited in The Wall Street Journal, the Atlantic, USA Today, Guideposts, and on Time.com, CNN.com, Fox-News.com, and Yahoo! She has been featured in O magazine, Psychology Today, Parenting, More, Redbook, Ladies' Home Journal, and the Washington Post. Therese is the editor of The Imperfect Mom: Candid Confessions of Mothers Living in the Real World, and I Love Being a Mom: Treasured Stories, Memories, and Milestones. With Michael Leach, she is co-editor of A Celebration of a Married Life and the national bestseller I Like Being Catholic.

Welcome to Our New Bloggers!
IBPF is pleased to welcome Elsabe and Christi as our newest bloggers. You can read their blog entries here or follow them on the 15th of each month on our website, Facebook, and Twitter accounts
Elsabe

Elsabe Brits (38) is a South African, science journalist at the Afrikaans daily newspaper Die Burger in Cape Town. She covers most academic research fields and current scientific issues including genetics, astronomy, biology, evolution, paleontology, archeology, physics and medicine. Elsabe has a special interest in the public advancement and understanding of science in the public domain. Elsabe has won several national journalism awards during her career and is currently the vice-president of the South African Science Journalists' Association.

In June 2001, while she was still working as a crime reporter, her world came crushing down one day when she covered a murder story, one of many she has done before. It turned into a full blown manic episode. That evening she was admitted to hospital where she stayed for three weeks and had electro convulsive therapy after all attempts to stabilize her failed. During the following nine months she was admitted two more times and received ECT again. A long road of recovery was ahead.

Today, ten years later, she is a functional, established science writer, leading a full life and manages the illness with the help of clinical medicine, clinical psychotherapy (she has been seeing the same psychologist for 10 years) and stress management. Her Afrikaans book "Kyk my in die oŽ" (Look me in the eyes) was published in July 2011.
Click here for Elsabe's blog
Christi:

Hi guys! My name is Christi. I'm 30-years old with a fiance, 2 dogs, and Bipolar II. My journey began in high school. I was a very depressed perfectionist and had trouble keeping friends. That led into eating disorders (both anorexia and bulimia) treated sporadically by various campus doctors, until 2004, when me and my eating disordered butt landed into the office of my current psychiatrist. We worked through the eating disorders and depression, until 2006 when I checked into the hospital and was diagnosed Bipolar II. I was released into a full-time outpatient therapy program, which I completed in March 2007. There I learned a great deal, not just about myself and my own illness, but about relating to others and healthy relationships. I am currently working full-time as a paralegal and I am a partner and author on the website for Ask A Bipolar.
CURRENT NEWS


When Positive Emotion Is Bad In Bipolar Disorder
Positive emotions like joy and compassion are good for your mental and physical
health, and help foster creativity and friendship. But people with bipolar
disorder seem to have too much of a good thing. more here
**********************
Dr. Sevilla D. Detera-Wadleigh, Ph.D. - Research Department Head, US National Institute of Mental Health
NOT many know that in the field of mental disorders, a Filipina scientist and doctor, Sevilla Detera-Wadleigh, is a recognized authority in America. Heading the Research Department at the US National Institute of Mental Health, Dr. Detera-Wadleigh is one of the leaders in mapping genes associated with psychiatric disorders.
"If you want to know what genes make you crazy, she is the person to ask!," more here
**********************
Tuition Refunds, but Not Quite on Equal Terms
Sallie Mae wants to be a cradle-to-grave resource, helping parents save for their children's college educations until they're 18, then lending students money for tuition, helping them save for their own children's bills and so on until they're great-grandparents. more here
**********************
The Business Case for Preventing and Reducing Restraint and Seclusion Use

Zogenix licenses once-a-month antipsychotic drug
Zogenix Inc. said Tuesday it plans to start human trials of an antipsychotic drug that is taken once per month and administered without needles.
The San Diego company said it will pay Durect Corp. as much as $105.3 million, including $2.3 million upfront, for the right to develop and market the drug. The deal also includes royalties on potential sales. The drug candidate is called Relday, and it is a version of the schizophrenia and bipolar disorder drug Risperdal. Zogenix said it wants to begin clinical trials of Relday in early 2012.
**************************
Nationally in 2008-2009, 4.6 percent of adults aged 18 or older had serious mental illness in the past year. Rhode Island had the highest rate (7.2 percent), while Hawaii and South Dakota shared the lowest rate (3.5 percent). read the full report here
**********************
Neurocognitive impairments and their relationship with psychosocial functioning in euthymic bipolar II disorder
The Journal of Nervous and Mental Disease, 07/06/2011 Clinical Article
Martino D et al. - Patients with BDII have cognitive impairments, and this has a negative influence on their functional outcome. These results bring additional support to the notion that BDII disorder is not a merely mild type of BDI.
**********************
Detection of bipolar disorder
British Journal of Psychiatry, 07/07/2011
Young AH et al. - Major depressive episodes are common in bipolar disorder, which consequently may be misdiagnosed as major depressive disorder. Improved detection of bipolar disorder rests upon better ascertainment of a history of hypomania. Antidepressants are of dubious benefit in bipolar disorder and more accurate diagnosis of depression would promote better treatment. more here
**********************
Unrecognised bipolar disorder in primary care patients with depression
British Journal of Psychiatry, 07/08/2011
Smith DJ et al. - Between 3.3 and 21.6% of primary care patients with unipolar depression may have an undiagnosed bipolar disorder. The (the Hypomania Checklist (HCL-32) and Bipolar Spectrum Diagnostic Scale (BSDS)) screening questionnaires may be more useful for detecting broader definitions of bipolar disorder than DSM-IV-defined bipolar disorder. Subdiagnostic features of bipolar disorder are relatively common in primary care patients with unipolar depression and are associated with a more morbid course of illness. more here
***********************
Valproate v. lithium in the treatment of bipolar disorder in clinical practice: observational nationwide register-based cohort study
British Journal of Psychiatry, 07/08/2011
Kessing LV et al. - In daily clinical practice, treatment with lithium seems in general to be superior to treatment with valproate. The overall rate of hospital admissions was significantly increased for valproate compared with lithium. more here
**************************
Life expectancy among persons with schizophrenia or bipolar affective disorder
Schizophrenia Research, 07/12/2011 Clinical Article
Laursen TM et al. - Life-expectancy was much shorter in persons with schizophrenia or bipolar disorder. Excess mortality from physical diseases and medical conditions exerts a far greater influence on the curtailed life-expectancy, when compared against the impact of death by external causes. more here
*************************
State of the Art: Treatment of Bipolar Disorders
CNS Neuroscience & Therapeutics, 07/22/2011 Clinical Article
Severus E et al. - While lithium remains the gold standard in the maintenance treatment of bipolar disorders, valproate, olanzapine, lamotrigine, aripiprazole, and quetiapine have been shown efficacious for this indication, with quetiapine possessing the broadest approval status of all drugs for the different treatment phases of this illness. Despite this progress there remains a huge demand regarding new compounds for nearly every area in the psychopharmacological treatment of bipolar disorders. more here
*************************
Unrecognised bipolar disorder in primary care patients with depression
British Journal of Psychiatry, 07/27/2011
Smith DJ et al. - Between 3.3 and 21.6% of primary care patients with unipolar depression may have an undiagnosed bipolar disorder. The Hypomania Checklist (HCL-32) and Bipolar Spectrum Diagnostic Scale (BSDS) screening questionnaires may be more useful for detecting broader definitions of bipolar disorder than DSM-IV-defined bipolar disorder. Subdiagnostic features of bipolar disorder are relatively common in primary care patients with unipolar depression and are associated with a more morbid course of illness. Future classifications of recurrent depression should include dimensional measures of bipolar symptoms.
*************************
Antipsychotic Drug's Weight Gain Tied to Lower Body Temp
By RICK NAUERT PHD Senior News Editor
Scientists have found that a widely used antipsychotic drug may influence overeating, weight gain and insulin resistance by lowering body temperature. more here

Your Child Does Not Have Bipolar Disorder
OH MY!!!!!!
Overview
In less than a decade, from roughly 1994 to 2003, the diagnosis and treatment of bipolar disorder in children and adolescents underwent a dramatic and unwarranted increase. Before 1995 bipolar disorder was rarely diagnosed in children and adolescents; today the diagnosis is commonplace, with a forty-fold increase in the number of outpatient visits for this diagnosis in childhood. In 1995 there were 20,000 such visits; by 2003 the yearly number was 800,000! Now, nearly one-third of all children and adolescents discharged from child psychiatric hospitals have been diagnosed with bipolar disorder. Most of these diagnoses are incorrect.
Your Child Does Not Have Bipolar Disorder: How Bad Science and Good Public Relations Created the Diagnosis examines this diagnostic fad through a variety of lenses. Author Stuart L. Kaplan, M.D., draws heavily on his forty years of experience as a clinician, researcher, and professor of child psychiatry, to make the argument that bipolar disorder in children and adolescents is incorrectly diagnosed and incorrectly treated.
As Dr. Kaplan explains, the dramatic rise in this particular diagnosis is not based on scientific evidence; it does not reflect any new discovery or insight about the etiology or treatment of the disorder. In fact, the opposite is the case: the scientific evidence against the existence of child bipolar disorder is so strong that it is difficult to imagine how it has gained the endorsement of anyone in the scientific community.
Your Child Does Not Have Bipolar Disorder: How Bad Science and Good Public Relations Created the Diagnosis explains to parents and professionals the faulty reasoning and bad science behind the misdiagnosis of childhood bipolar disorder. He critiques the National Institute of Mental Health, academic child psychiatry, the pharmaceutical industry, and the media for their respective roles in advocating for the adoption of this diagnosis.
Dr. Kaplan describes very clearly what the children and adolescents actually do have, and how it should be treated. He provides real-life clinical scenarios and describes approaches to treatment that work.
Book Contents
The book is divided into three parts. Part One: Critique of Pediatric Bipolar Disorder presents the arguments against the diagnosis. In chapter one, bipolar disorder is carefully described and the DSM-IV definition of the disorder is explained. In chapter two, pediatric bipolar is described as has it has been put forward by two leading advocates of the diagnosis in children. Numerous case examples are provided and the failure of the disorder to meet DSM criteria for the diagnosis is made undeniably clear. Some early published studies are reviewed briefly and critically to demonstrate the weakness of the evidence for the existence of the disorder. For example, the doctors who gave the children the diagnoses in some of these research studies did not even meet with or talk to the children. In chapter three, exceptionally interesting scientific areas are reviewed in an easily understood fashion. The genetics of the disorder are explained and follow up studies are considered. Chapter four reviews the role of the culture of science and the popular media in creating the diagnosis. Depression and bipolar disorder in adolescence are discussed in the last two chapters of Part One.
Medications are such an integral part of psychiatry and of the diagnosis and treatment of pediatric bipolar disorder that they are a given the entire second part of the book. Three medications commonly used in the treatment of pediatric bipolar disorder are considered in detail in chapter 7. Chapter 8 describes clinical drug studies in some detail to assist the reader in more fairly valuing the science of the study of medication in psychiatry. The poor behavior of the pharmaceutical industry is acknowledged as is their invaluable contribution to development of current treatments in psychiatry. Chapter 9 is titled Bad Science. It highlights and describes many of the improper methods noted throughout the book. Chapter 10 reviews the controversial issue of the use of stimulant medication in the treatment of pediatric bipolar disorder.
The third part of the book provides advice to parents about the use of medication and provides a detailed description of a behavior modification program that Dr. Kaplan has found to be useful in treating the problems shown by many of the children given the pediatric bipolar disorder diagnosis.
The Substance Abuse and Mental Health Services Administration invites you to join them at the 2011 Voice Awards event on Wednesday, August 24, at Paramount Studios in Hollywood, CA.
Together we'll celebrate Voice Award-winning individuals, consumer/peer leaders in recovery from mental and substance use disorders, and productions, as well as shine a spotlight on recovery from trauma.
Admission is free. Space is limited.
To view the full invitation and reserve your seats
Keep your career healthy - even if you're not


By Amanda Gengler July 5, 2011



(Money Magazine) -- When you're diagnosed with a long-term health problem -- such as multiple sclerosis, bipolar disorder, even arthritis or back problems -- the cost of your care is just one of your money worries. There's also a threat to your earning power. Should you reveal the condition to your boss or hide it as long as possible? When your employer finds out, could you fall off the promotion track? Get pushed into a dead-end position? Lose your job altogether?
There are laws to protect workers, but whether you are covered by them will depend on the size of your company, says Chris Kuczynski of the U.S. Equal Employment Opportunity Commission.

What's more, filing a discrimination charge against your employer may not get you very far. So how do you keep your career and income moving in the right direction? Employment lawyers and disability advocates suggest the following strategy.
First, don't put this off
If you know you're having trouble doing certain parts of your job, don't let fear of discrimination keep you from saying something, says Krista Pratt, an employment attorney in Boston. Silence is risky, because people who are demoted or fired before speaking up usually aren't protected by the law.
However, before you talk, be prepared.
The secret life of a resume
Ask your doctor what accommodations -- reasonable changes to your work environment -- may become necessary. For example, you may need ergonomic fixes in your office or a delayed start time if meds make you drowsy in the morning. (Find a list of common accommodations on AskJan.org, run by the Job Accommodation Network, a federally funded service.)
Next, research your rights.
Assuming you work at a firm with 15 or more employees, under federal law you can't be fired for a disability as long as you can perform the "essential" functions of your job -- even if you need accommodations. (AskJan.org has more details.) And at firms with 50 or more employees, workers are typically entitled, if a doctor says it's necessary, to 12 unpaid weeks of leave within a 12-month period. State and local laws may apply to small companies; contact your state's equal employment office.
Worried that your company is going to be hostile to your request? Consult an employment lawyer. Cost: $100 to $400 for a one-time meeting. Find one at nela.org.
Focus on the solutions, not problems
You may not feel comfortable opening up to your immediate boss about your condition. So start by presenting your HR department, or the higher-up you most trust, with a letter from your doctor that simply says you have a medical condition and that you'll need accommodations. Your company can ask for another letter stating the diagnosis, but the conversation often doesn't go that far.
Be as specific as possible about the accommodations you want and try to offer your employer more than one option. That lowers the chance that they'll balk, says Brian East, an attorney at Disability Rights Texas, an advocacy group. By law, companies can deny any accommodation that causes undue hardship. But according to the Job Accommodation Network, 56% of accommodations cost employers nothing; the rest average a reasonable $600.
If you do end up in court, taking a cooperative approach from the start will make a good impression on a judge or jury, says East. Keep written records of all discussions.
Think about a new role
Even after granting accommodations, your boss may eventually decide that you can no longer do your current job. In such cases, an employer with at least 15 workers must offer to move you to a comparable position in the firm, as long as one is available and you can do it. But if there's no vacant slot on par with yours, you may be offered a job lower in status and in pay.
Rather than simply accepting a lesser position, propose a new role that has clear benefits for the company. Let's say you're in sales but can no longer travel regularly to meet with clients. You might propose taking over local clients, plus adding office duties such as training.
"Stress how it will be a win-win," advises Linda Batiste of the Job Accommodation Network.
Send The Help Desk your questions
These steps aren't always enough. Depending on the severity of your condition, you may ultimately have to find a different kind of job at another company or go on disability. In that case, ask for severance.
Most employers don't grant it, says Pratt, but when you've built up goodwill while managing your condition, some firms will try to help you through the transition.




The wisdom of Patty Duke


If the increased energy of hypomania tempts you away from your treatment plan, remember these words from actress Patty Duke:

"I was extremely creative when I was 'up there,' " she told bp, looking skyward to indicate an elevated mood. "However, I was also very destructive up there. Each wondrous thing came with a price."

As you'll read in our new Summer issue, Duke ran the mood gamut before her 1982 diagnosis. She went from morbid lows to spending "my own money and everybody else's," blowing up at her director on the set, even marrying a man she hardly knew-the strangest thing she ever did during a manic episode, she says.

She would say the worst thing she did in the grip of bipolar was the "raving, ranting, raging" behavior directed toward her two young sons. She's grateful medication allowed her to be a better mother, and build an enduring marriage the fourth time around.

And she scoffs at the idea that she sacrificed anything in bidding goodbye to mania. In fact, she says, "I feel that since my diagnosis and treatment I am more creative than I have ever been. ... and my work just became easier for me."
*******************************************************************************************************************
Brain differences may aid bipolar diagnosis
July 5, 2011-British researchers have identified differences in the brain architecture of people with bipolar disorder and people with clinical depression that ultimately may aid in more accurate diagnoses.

According to the new study, magnetic resonance imaging (MRI) also showed that unipolar depression correlates with greater reduction in gray matter in the brain, while bipolar disorder affects white matter (the connections in the brain).

"Until now, we had no biological markers to distinguish between major depression and similar conditions such as bipolar disorder," said lead author Matthew Kempton, PhD. "Telling the difference between conditions is obviously very important as the diagnosis determines the treatment." www.bphope.com/Item.aspx/871/shrinking-brain-could-aid-diagnosis-of-clinical-depression





Hello Friends of ClubXcite,

Dear XciteSteps Families,

I am very excited to announce that we are planning an overnight
Catalina trip from August 27th- 28th. This is a great opportunity for
parents to get a free weekend and for their child to have an amazing
time with our great staff. We will need to purchase our tickets and
book our rooms by August 15th. We will be leaving on Saturday at 10am
from the Solana Beach and returning Sunday evening at 8 pm. We have
arranged three large and comfy family suites at a hotel with swimming
pool, walking distance to beaches and close to other fun activities.
Don't miss out on this great opportunity!

We only have 9 spaces available and the deadline to sign up for this
event is August 5th. The cost is $395 which covers the XciteSteps
staff at our usual 3 to 1 ratio, hotel accommodations, transportation,
staff food and activity fees. In addition to the $395 each child will
need to bring $150 to cover their own activity fees for the weekend
(ziplining, food, beach and boat activities, snorkeling, etc.) other
activities we will be doing Saturday and Sunday.

If you are interested please call Pam to reserve your spot 858 703 7305




New Caution Added to Seroquel Label
By Marcia Purse, About.com Guide July 19, 2011


The new warning is based on 17 cases where patients exceeded the recommended dose of Seroquel (quetiapine), said FDA spokeswoman Sandy Walsh. She went on to say that the warning shouldn't be interpreted to mean a complete ban on prescribing Seroquel with the other drugs.
The drugs mentioned in the warning are heart medications such quinidine, procainamide, amiodarone, and sotalol; antipsychotics such as ziprasidone (Geodon), chlorpromazine (Thorazine), and thioridazine (Mellaril); antibiotics including gatifloxacin and moxifloxacin; and other drugs that can cause arrhythmias including pentamidine, levomethadyl acetate and methadone.

In addition, Seroquel should be avoided or used with caution, says the new label, in patients who have a history of certain types of heart ailments.

Church Congregations Turn Blind Eye to Mental Illness
A new study by Baylor University psychologists concludes that "Mental illness of a family member destroys the family's connection with the religious community ..., leading many affected families to leave the church and their faith behind." more here
*************************
How to Get Emergency Hospitalization in a Psychiatric Emergency
Little is more terrifying for family and friends than witnessing the onset of a psychiatric crisis. Watching someone we love responding to inner stimuli, acting on delusions, endangering themselves or others is something none of us imagined as parents, children or others in the life of a loved one with mental illness.

When a mental health crisis occurs, the first and best option is for the one who is ill to seek treatment - from a medical provider, a mental health clinic, a hospital. But because about half of those with the most severe mental illnesses don't recognize they are ill, involuntary intervention may be necessary to stabilize the situation. more here
*************************
Who Can Initiate Involuntary Treatment
Because knowing how to get emergency treatment for someone in psychiatric crisis can be a life-or-death matter, the Treatment Advocacy Center has developed a unique resource for families, caregivers, medical providers and others who find themselves handling a mental health emergency.

"Initiating Court-Ordered Assisted Treatment: Inpatient, Outpatient and Emergency Hospitalization Standards by State" provides essential information about who can seek court-ordered intervention in a mental health emergency - and how. more here
*************************
Civil Commitment Laws - Up-to-Date Statutory Language
The fourth and final new or updated legal resource developed in conjunction with our Psychiatric Crisis Resource Kit is "State Standards for Assisted Treatment - Civil Commitment Criteria for Psychiatric Inpatient or Outpatient Intervention by State." more here
*************************
In Minnesota, It's Official: Severe Mental Illness Isn't Medical
At a time when state budgets everywhere are being balanced on the backs of people with mental illness, the state of Minnesota managed to forget this population altogether.

Yes, for two weeks after state government shut down, a district court judge who ruled that "basic care and medical services" would continue to be funded during the shutdown didn't see fit to include psychiatric treatment in that class. As a result, 135 state mental health workers who dispense psychiatric medications, respond to mental health emergencies and operate crisis facilities were laid off, and untold numbers of vulnerable patients received reduced or no services. One crisis mental health facility was closed, 24-hour service at another was curtailed, transportation to a crisis bed facility in St. Cloud ended, and all manner of other havoc to the safety net for the state's most vulnerable residents was wrought. more here
*************************
"Stopping the Revolving Door"

Our groundbreaking video featuring consumers and families telling their own heartbreaking and hopeful stories about court-ordered treatment for severe mental illness is now available online or on DVD.
Click here to watch the video (30:11).

The documentary is recommended for viewing by:

NAMI affiliates and other community groups that hold educational programs
Activists who promote improved treatment for severe mental illness
Elected officials who establish treatment laws and standards
Mental health agencies that implement public policy
Judges who preside over civil commitment hearings
Law enforcement on the front lines of psychiatric crisis management
Consumers living with mental illness
Families who need hope and help
*************************
Another One Bites the Dust
Hagedorn Psychiatric Hospital in New Jersey is the latest state facility to be penciled out of existence in the name of questionable cost savings. To make a bad decision worse, the state currently has no plan for what to do with the 285 fragile patients currently treated there. The closure was opposed by patients, employees and state lawmakers. more here


Become an Advocate
You can learn how to advocate for special education privately or professionally in a unique training program offered jointly by COMPASS and University of San Diego (USD). This program provides pertinent legal knowledge for special education advocacy, insights into the impact of disability on the family, and practical preparation for special education advocacy. Upon completion, participants receive a Special Education Advocacy Certificate (SEAC) and 3 units of graduate level extension credits.

For more information, call (619) 260-5987.


Announcing the 2011 Bipolar Lives Scholarship Winners



NEWSFLASH: THE 2011 BIPOLAR LIVES SCHOLARSHIP WINNERS HAVE BEEN CHOSEN.
ENTRIES FOR THE 2012 SCHOLARSHIP WILL OPEN IN FALL OF 2011.

The four winners of the 2011 Bipolar Lives Scholarship showed excellent research skills and provided practical and achievable advice for persons living with bipolar disorder.

This year the quality of the applications was exceptionally strong - so strong in fact that the judges decided to divide the first prize equally between four co-winning entries:

1. Cerebrum Incendium from M.C. in Austin, Texas

2. Five Habits of Highly Successful Bipolar Patients from A.D. in New Jersey.

3. Thriving in College With Bipolar Disorder from A.J in Springfield, MO.

4. Surviving Custody Disputes as a Bipolar from Kathleen Herndon who is in the Doctoral Program in Clinical Psychology Doctoral Program at Walden University in Virginia

All are published below so please check them out. You will discover fascinating insights into bipolar disorder, as well as what makes a winning scholarship essay.

Checks for $250.00 each were mailed to the winners on 1st July, 2011.

2012 Bipolar Lives Scholarship

The 2012 Bipolar Lives Scholarship will open for entries in the fall of 2012 so watch this space. A Bipolar Lives Scholarship entry will require some effort on your part. Clich here for more information




The Casey Anthony Trial Adds to Misunderstanding Mental Illness
Speculation Abounds that Anthony's Problems Were Due to Bipolar Disorder
From Andy "Electroboy" Behrman,

Like many people, I was glued to the television on July 5, 2011, when the verdict in the Casey Anthony trial was announced and we learned that the Anthony -- whose image has been splattered across the pages of newspapers, web sites, TV screens and magazines -- was found not guilty of murder or manslaughter in the death of her young daughter, Caylee Anthony.
Personally, I haven't been as interested in the case as I have been in the ongoing forum about Casey's state of mental health, which I've been reading about for months. In addition, I've received so many letters from readers of Electroboy, and have been asked just as many questions from audiences on the road that I've spoken to, inquiring, "Do you think Casey Anthony is a sociopath or just bipolar?"

Since I'm not a mental health care professional, not to mention the fact that I've never had the opportunity to sit down and meet Casey Anthony and speak with her, I've never responded to the question. But I must admit I've been disturbed by the question for two reasons: One, people are seemingly drawing similarities between sociopaths and those of us who live with bipolar disorder, and two, I find the term "just bipolar" offensive -- almost as if the illness is something as easy to get over as the common cold.

Immediately after we learned that Casey Anthony probably would never go to prison, I noticed a comment from a reader online about the verdict, which was spreading like wildfire through various social media networks. It was just one brief sentence:

"Anyone who has a family member that is bipolar knows what happened here."

Well, I certainly don't know what happened here, and I consider myself somebody who knows quite a bit about bipolar, not just from my own experience with the illness but from meeting and speaking with thousands of people with bipolar disorder over the last 10 years. I was reminded of the exhausting reality that bipolar disorder, the illness which I battle every day, continues to have a huge stigma attached to it. People think that just because we're bipolar, we're more inclined to murder and commit violent crimes - but it's just not true.

So to the reader that wrote that one sentence, and to everyone else who thinks bipolar disorder automatically means a huge risk for violence, I have the following to say: What I do know has happened here is that bipolar disorder -- and other mental disorders -- have become a "catch-all" diagnosis for just about everything that can go wrong. Every week we see it in the news: If a bank robber pulls off a heist, a gunman fires on a crowd on a college campus, or an angry husband kills his wife in a domestic squabble, there's somehow a greater likelihood that the criminal is bipolar. And again, this is absolutely not true.

According to the American Psychiatric Association, the majority of people who are violent do not even suffer from mental illness. It is true that between 11% and 16% of people with bipolar disorder can be violent when they display extreme moods or are under the influence of alcohol, but mental illness alone does not increase the likelihood of violence. And not surprisingly, most media accounts portray people with mental illness as dangerous and violent.

But it's somehow understandable to see why Casey Anthony was diagnosed with bipolar disorder by the media. After Caylee, her daughter, was reported missing, according to several accounts, Casey went out and partied, spent excessive amounts of money and was hypersexual - all symptoms of bipolar disorder. In fact, these were my own symptoms of bipolar disorder that I wrote about in Electroboy, but I don't consider myself a sociopath and hardly believe I could ever commit murder. But now I wonder: Do people ever think I'm capable of dangerous and violent actions?

Casey Anthony, whom most people have referred to since the debacle began as a sociopath, was acquitted on the two most critical charges on Tuesday. And now, because she was apparently experiencing mania or hypomania as a result of the trauma of Caylee's death, the so-called experts, her former defense attorney, and even her friends have just decided to throw Casey into the "bipolar pile" because it's a convenient way to explain her behavior.

It's a shame that the public is still so misinformed about mental illness, and even more shameful that the media perpetuates the stigma.



For Loved Ones, After a Suicide Attempt


July 11th, 2011 / by Natasha Tracy
Recently, a man I have come to respect and care about attempted suicide. I am grateful he is still here to tell the tale. His suicide note was online and his pain was so evident it tore at my soul.

I was tremendously relieved to hear his friends had rescued him in time to save him. But I was then left with the problem as to what to say to this man. The last thing in the world I wanted to do was make the situation any more difficult for him.

What do you do when someone you care about just attempted suicide? www.healthyplace.com/blogs/breakingbipolar/2011/07/for-loved-ones-after-a-suicide-attempt/








NEWS FROM NAMI & DBSA

DBSA
Please join DBSA San Diego for our upcoming lecture August 1st at 6pm by Marla Kingkade on PERT's new Behavioral Health Emergency Response Plan - a new program designed for consumers and family members. Marla is a Law Enforcement Liaison and Community Outreach for PERT and will provide an overview of the ERP (Emergency Response Plan) form and explain the purpose of the ERP form. A short DVD will also be shown.

For all information on the lecture and a map please visit this 2 page flyer http://www.dbsasandiego.org/speakers/marla-kingkade.pdf

This lecture is free and open to the public. Please share with anyone you think may be interested.
No RSVP necessary, no childcare provided, no CEUs offered.

Any questions can be emailed to michelle@dbsasandiego.org.
********************
2011 NAMI NATIONAL CONVENTION - BUILDING BETTER LIVES
The 2011 NAMI national convention will be held in Chicago on July 6-9. The theme for this year's conference is Building Better Lives. Information and registration forms are available at www.nami.org/convention.
*****************
NAMI San Diego Inspirational Awards Dinner
Friday, October 7, 2011
The Catamaran Hotel and Resort

SAVE THE DATE
Caring for Complex Children 0-5
September 24, 2011
Scottish Rite center, San Diego, CA
************************
Save the date for our free monthly lectures in La Jolla:
September 8th, 2011- John McManamy: Relationships and coping with the day-to-day stuff

October 13th, 2011- Irwin Rosenfarb: Family Treatment for Bipolar Disorder

November 10th, 2011- Beth Cooper: Spirituality and Mental Health

December 8th, 2011- David Miklowitz: Bipolar Disorder: Eight Strategies for Coping as an Individual and a Family
***********************
A Day with Patrick Kennedy hosted by IBPF
October 6, 2011
*************************
2011 U.S. Psychiatric and Mental Health Congress:
November 8-9, 2011
Las Vegas
Conference dates: November 7-10
The Venetian Hotel & Congress Center
**************************
Carlsbad Marathon: IBPF is one of the designated charities for the 2012 marathon.



About the International Bipolar Foundation



International Bipolar Foundation is a not for profit organization based in San Diego whose mission is to eliminate Bipolar Disorder through the advancement of research; to promote care and support services; and to erase associated stigma through public education.


Visit us online for more information: www.internationalbipolarfoundation.org
We have a new Community Page on FaceBook.

Please join us on Facebook and "Like" us and help us spread the word.


A Word About Funding


Please note that International Bipolar Foundation does not represent any pharmaceutical company or give any speeches for a pharmaceutical company nor does our site receive advertising dollars from any company.